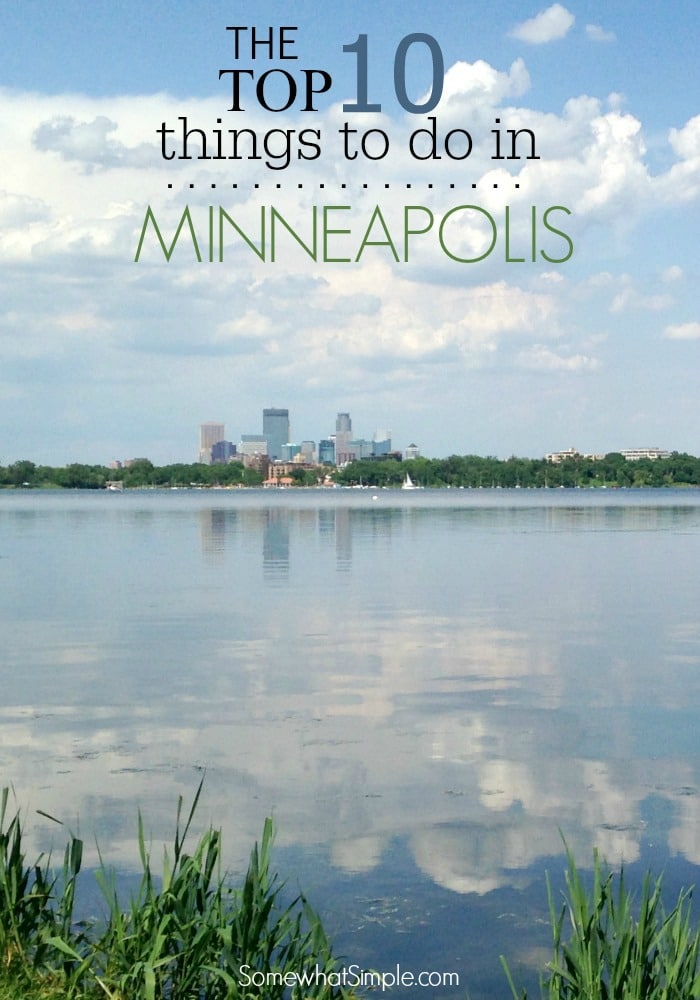 Top 10 things to do in Minneapolis so you're ready for your next trip to Minnesota!
Be sure to check out a few more of our travel guides – Smoky Mountains, Greer + Flagstaff, AZ, and the beautiful Shenandoah Valley.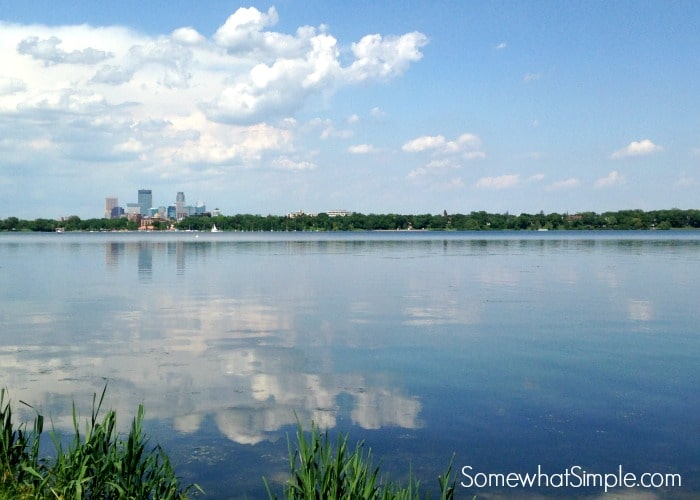 Minneapolis, Minnesota– where nature meets skyscrapers and you never run out of things to do! Explore the arts and music scene, hit the fabulous shops, dine at award-winning restaurants and more! Even when the temperatures are less than ideal, there is plenty of enjoyment to be found. Here is our list of the Top 10 Things to Do in Minneapolis & St. Paul, in no particular order:
Things To Do In Minneapolis
Visit the Mall of America. A shopping center so big, it has an entire theme park inside it! You'll also find a four-story Lego "Imagination Center" and a HUGE underground aquarium. There are hundreds of shops and a movie theater, literally providing you with everything you could possibly need! Tip: You might want take the light rail to save yourself the headache of parking and/or remembering where you parked!
Do an Ice Cream Crawl. Skip the Cold Stone's and Ben & Jerry's! You'll find several independent ice cream shops with delicious ice cream you must stop by and taste! Some local favorites: Izzy's // Crema Café
Grab a bite to eat at Casper's & Runyon's Nook. You will find a number of pubs and burger places, but the burgers at Casper's & Runyon's are delicious and HUGE! Come for the live music, food and drink specials, and a free shuttle to all Wild and Vikings home games!
Check out the Midtown Global Market. Great places to eat and for gift shopping on a budget, the Midtown Global Market is the treasure of Lake Street.
Bring your kids to Wild Rumpus. Wild Rumpus bookstore is a huge hit for all animal-loving children. Featuring roaming and caged pets alongside tons of children and young adult book titles. There are live cats, a chicken, chinchillas, lizards, mice, fish, and more!
Ride a Bike. Pick up a bike and get some exercise and fresh air! Nice Ride charges you by the half-hour, but all you need to do to avoid wracking up a tab is return your bike to any station within 30 minutes, and check out another one!
Go to a Minnesota Twins game. You don't have to be a baseball fan to enjoy one of the most beautiful stadiums in the country!
Visit Target's headquarters. It's Target- your favorite store. Stop by and take a picture with Bullseye, the Target dog.
Eat at Cossetta's. Cossetta's is a 3-story Italian Marketplace featuring, award-winning pizza, homemade sauces, handmade Italian sausages, gelato, and Italian groceries.
Take a Walk Over The Mississippi River. The Stone Arch Bridge is the only bridge of its kind over the Mississippi River. It is 2100-feet long by 28-feet wide and consists of 23 arches, and spans the river below St. Anthony Falls. A breathtaking sight to see!