If you've been following my blog, you may have seen the Toy Story Party I helped plan for my best friend's son. He just turned three and the party was a blast! One of my favorite things we made were these Mr. Potato Head Mustaches. Can it get any cuter than this? Annnnd they are super easy to make, (bonus!) Here is how: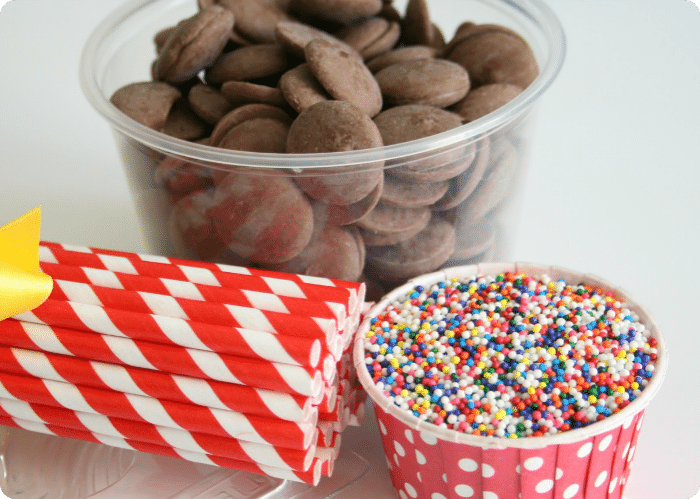 Materials:
Mustache Lollipop Candy Mold (get one on Amazon HERE)
Paper Straws or 6″ Lollipop Sticks
Chocolate Candy Melts
Rainbow Sprinkles or Nonpareils
Directions: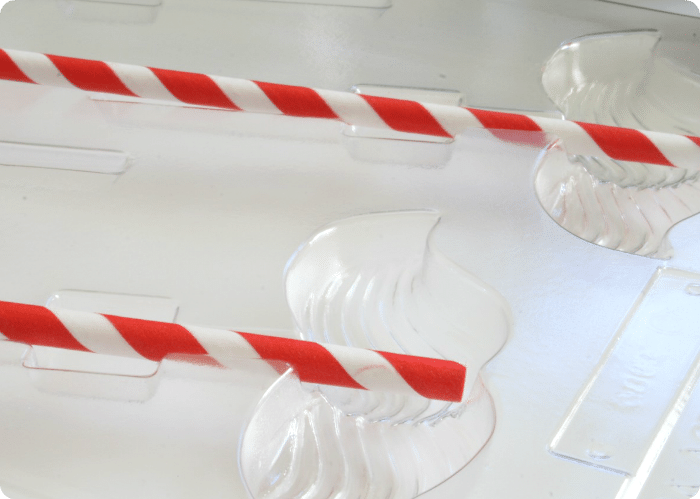 1. Place your paper straws or lollipop sticks inside your mustache mold. Melt chocolate candy melts according to the package directions. Carefully pour a small amount of chocolate into the mold and gently tap the mold on your counter to remove any air bubbles.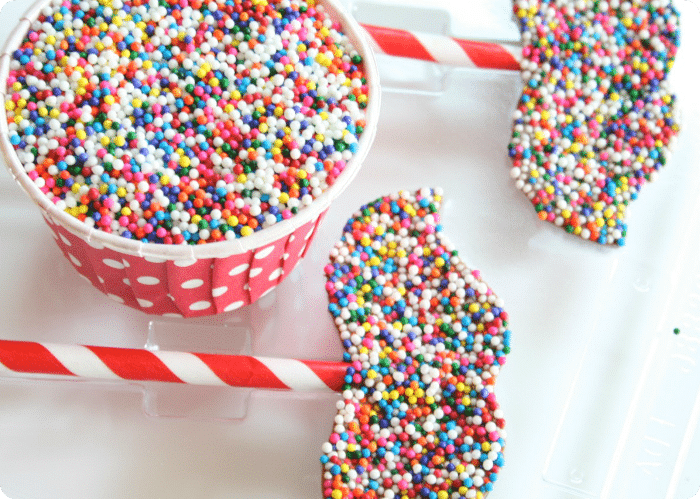 2. Sprinkle the sprinkles or nonpareils on to the back of the mustache and place in the freezer for approximately 15 minutes. Gently remove chocolate mustaches from the mold and place in the fridge until it's party time!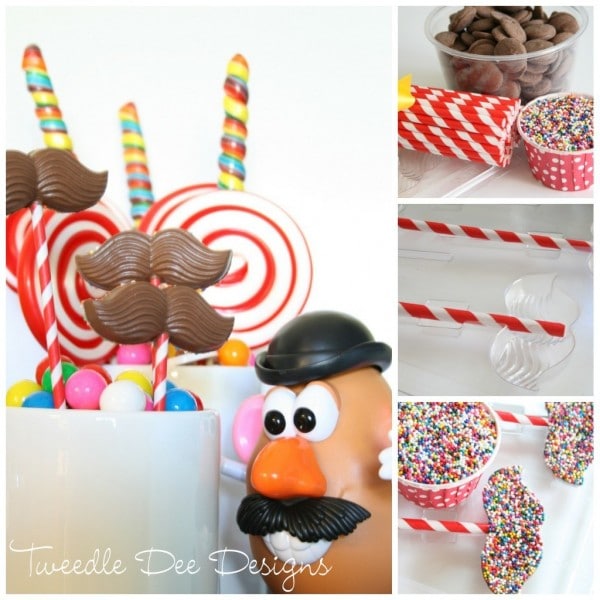 There you have it!
Here is a sneak peak at some of the other Toy Story Party details we put together: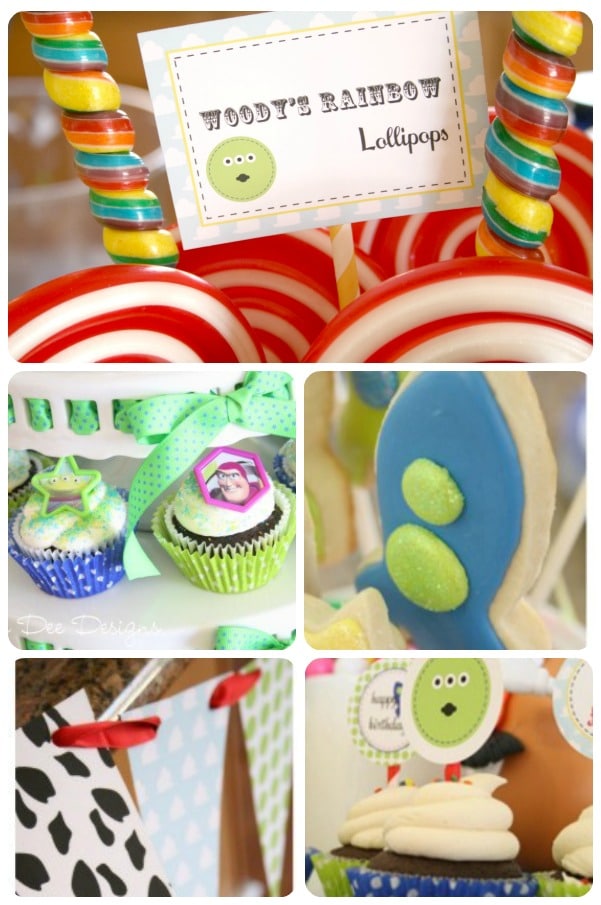 (Get the rest of the details and links to where we purchased our supplies HERE)
For more Toy Story fun, stop by our Facebook Page, Blog and Etsy Shop.
About the Author: Brandi is the creative designer of Tweedle Dee Designs. She was a part of our creative team from 2010-2011.
This post originally published in May 2011