A couple years ago, my husband and I decided that when each of our kids turned 12, I would take them on a fun trip- just the two of us. We would let them pick anywhere they wanted to go (with some stipulations and guidelines) and it would be some fun one-on-one time for them + a chance for me to get away for a bit. A couple weekends ago was my first Mother and Son Trip- I got to hang out with my oldest son and travel to San Francisco- his destination choice! The weekend was AMAZING. Let me tell you all about our San Francisco experience by answering the questions WHO, WHAT, WHERE, WHEN, WHY & HOW:

Some of the companies mentioned in this post provided us with free or discounted services in exchange for writing about our experiences. As always, all opinions are 100% my own.
WHO went: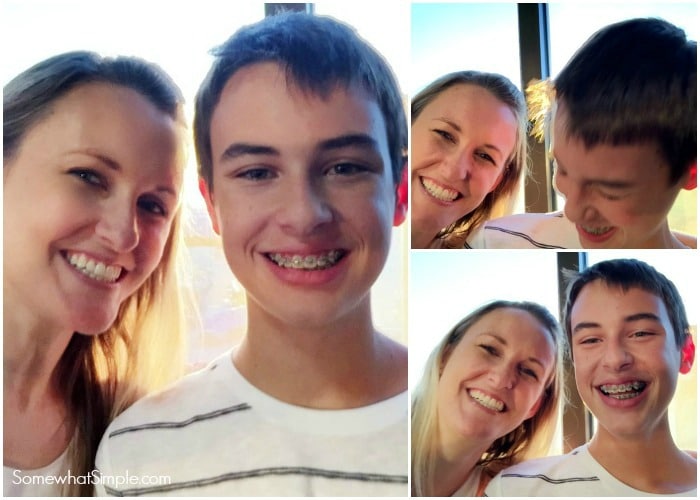 Although San Francisco is a place for the whole family, this trip was just me and my oldest son, Ethan.
WHAT we did: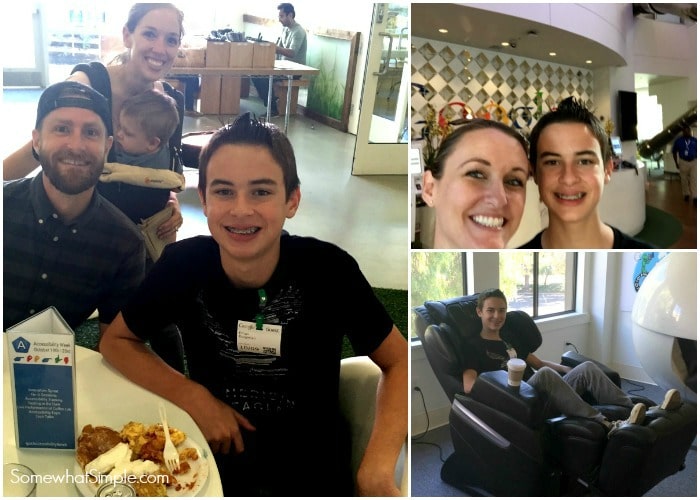 1 || Toured Google in Mountain View, CA.
My brother-in-law works for Google and gave us a tour of their campus. This place was AMAZING! (Ethan says he knows where he wants to work when he is done with college!) They have slides if you'd rather not take the stairs down a floor, (complete with burlap rags to sit on to go faster!) free food everywhere you turn, (my compliments to the chef on the breakfast buffet!) a ball pit, mini golf, video games in the lobby, massage chairs, nap pods, (yes, nap pods!) … I know those guys at Google must work sometime, but in a fun environment like this, I don't know how they get anything done!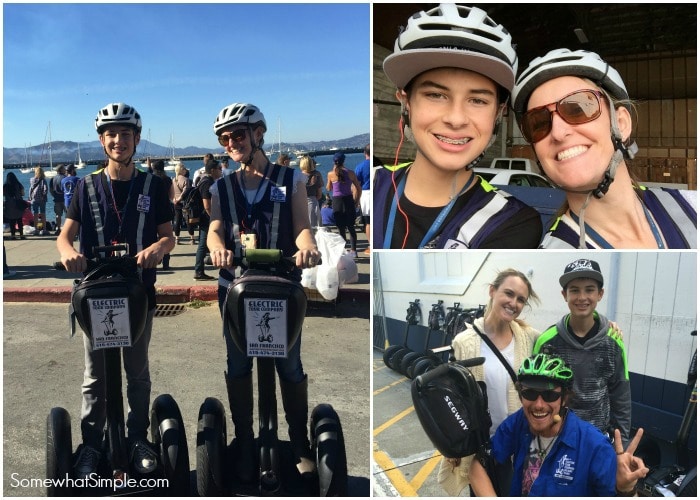 2 || Segway Tour
If touring Google wasn't amazing enough- our trip got even better when we went to the Electric Tour Company for a Wharf & Waterfront Segway Tour! (Both Ethan and I agree, THIS was the highlight of our trip!!!) Neither of us had been on a segway before, but now we both want one- those things are a blast!!! We watched a short safety video, had about a 10 minute orientation, then hit the streets of San Francisco! They are easy to maneuver and easy to learn- not scary at all! Our tour guide, Devin, was a blast! Such a fun, personable guide with interesting facts and knowledge about the sights we saw. I would recommend this tour to ANYONE visiting the city- it truly was amazing!!! (And I seriously want to do a segway tour in every city I visit- it was THAT fun!)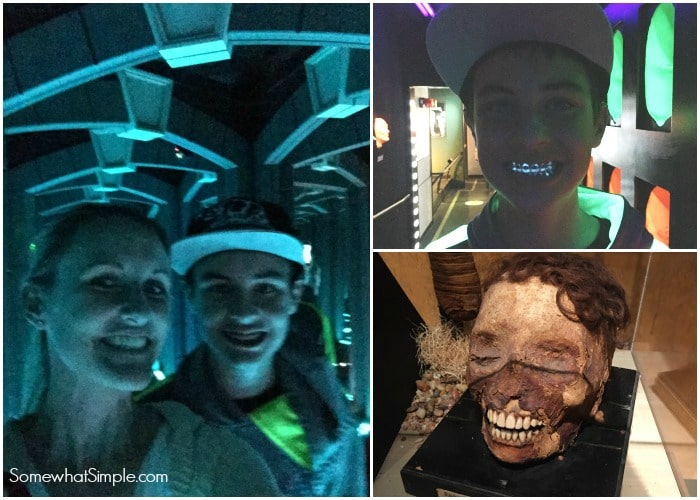 3 || Ripley's Believe It or Not Museum
Ethan loves the TV show, he had no idea there was a museum of the crazy stuff! It was a fun experience, recommended for families with older children. The mirrored maze inside was fun too!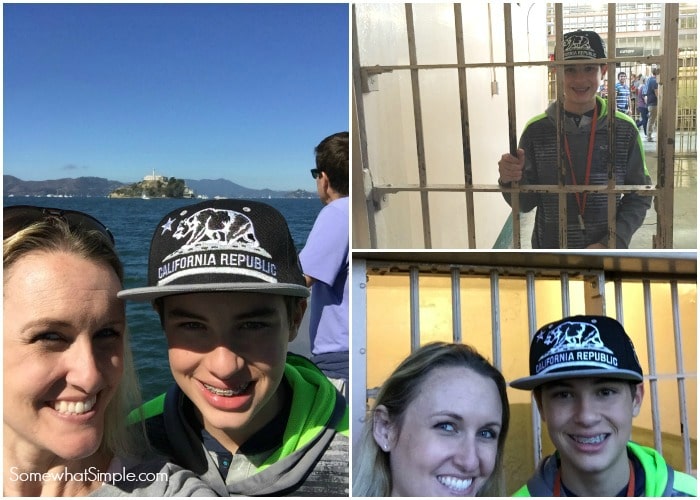 4 || Alcatraz Island
Ethan watched a documentary on The History Channel YEARS ago that first got him interested in visiting Alcatraz. He has since seen at least a dozen other programs all about it, so seeing this place was top on his list! It was smaller than we thought it would be, but such a neat experience!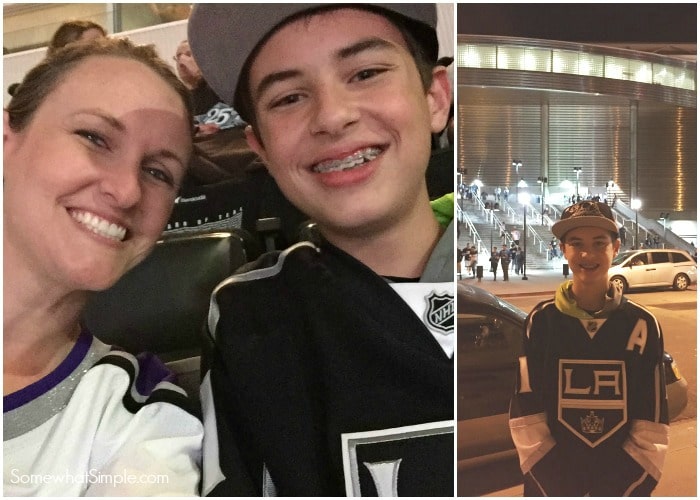 5 || Sharks Game- San Jose, CA
Ethan is a huge NHL fan, so when planning our trip together, he only considered visiting a city with a hockey team that was playing a home game the weekend we were traveling. The game was a ton of fun!
WHERE we stayed & WHERE we ate: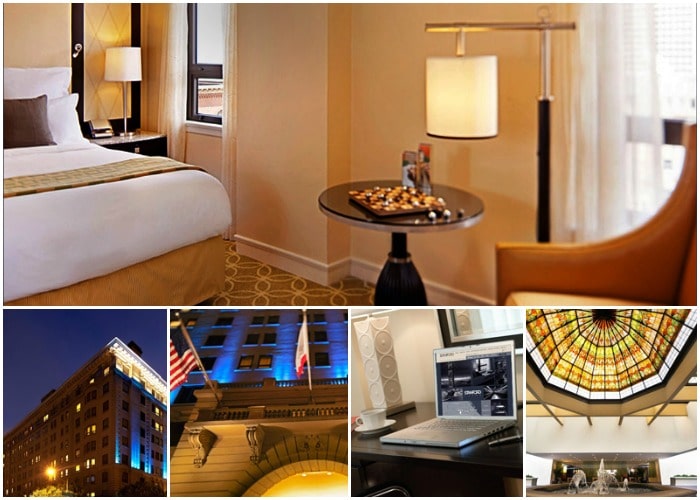 We stayed at Stanford Court Hotel. This hotel is conveniently located atop historic Nob Hill, just steps from Union Square and within walking distance to a ton of fun attractions. The rooms were clean, the beds were comfortable and the staff was very friendly. The San Francisco Trolley picks you up right outside the hotel and takes you all the way down to the bay. We walked back, which was an adventure! (A quad-burning, uphill-climb adventure- haha!) We found the rates to be very reasonable, and I'd stay at this hotel again and again!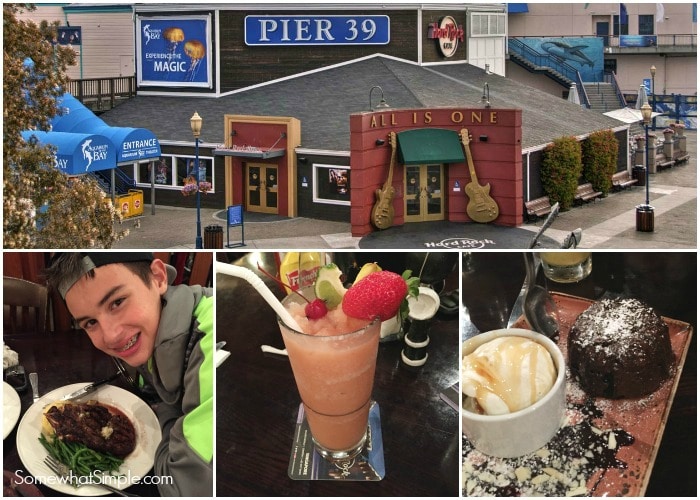 We enjoyed eating at some of the local hot spots- like Nick's Lighthouse Restaurant in Fisherman's Wharf. (AMAZING crab chowder!) But my son and I both agree that the best meal we had all weekend was at Hard Rock Cafe!!! The atmosphere was a blast, the service was top notch and the food was perfection!!! My son still talks about "the steak the size of (his) head" (aka Cowboy Rib Eye) and the warm, delicious Molten Cake. (My mouth is watering as I type this!) My son had never been to a Hard Rock Cafe before and he was in awe at all the pieces of memorabilia that covered the walls. He said he wants to visit every Hard Rock Cafe in all the cities we ever visit!
WHEN we went: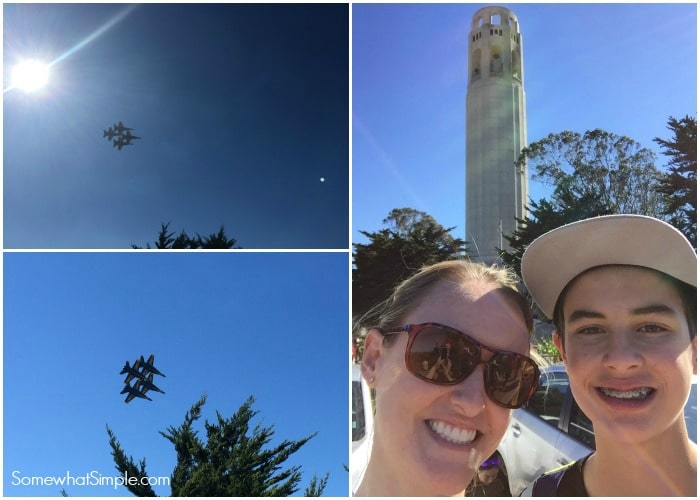 We traveled in early October and were there for 3 days and 3 nights- Thursday night – Sunday evening. It also happened to be Fleet Week, which was AMAZING! The Blue Angels did their aerial shows each afternoon that we were there. It was truly unforgettable!
WHY you should not rent a car: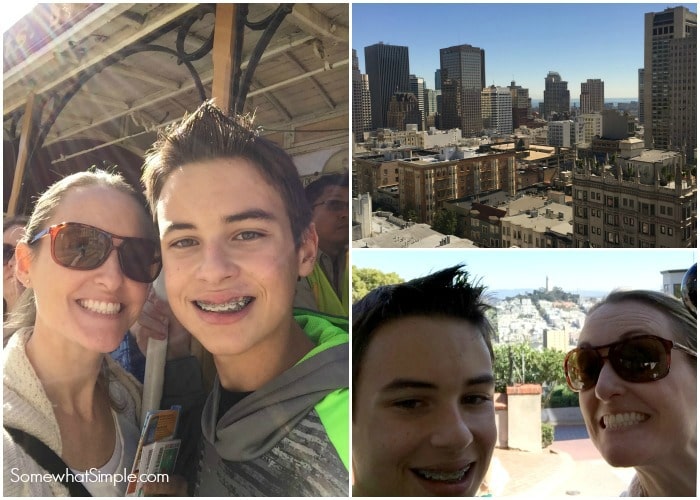 We rented a car because we were going from San Francisco to San Jose, but if you are planning on staying local you do not need nor should you want your own car. The traffic is horrible, and the hills are crazy steep! (I had sweaty palms gripping my steering wheel tight as we drove up and up and up! It was so stinkin' scary!!!) Save your money on a rental car and use the public transportation- the Trolley, the Bus and the BART- all super reliable!
HOW to plan your own trip + travel tips we recommend: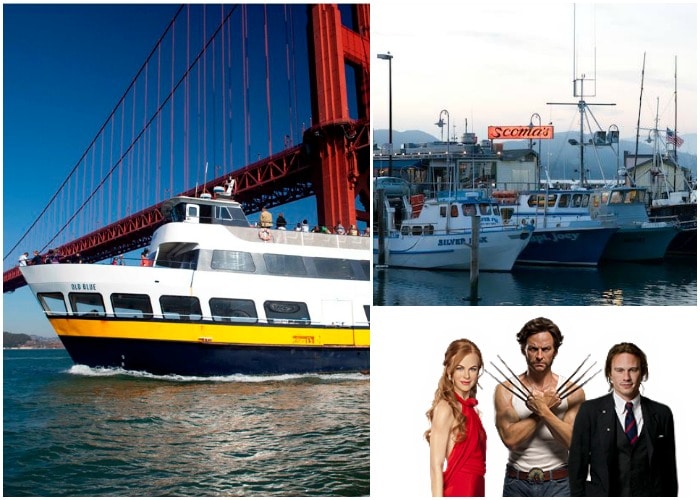 A friend of mine told me about the site SanFrancisco.Travel- have you heard of it? We were able to pre-plan so many aspects of our trip- it is a one-stop travel guide at your fingertips! They have tips, recommendations, discounts on hotels and so much more that we would not have found anywhere else. When you're ready to start planning your trip, make sure you visit SanFrancisco.travel.
We couldn't get to EVERYTHING we wanted to do, but based on recommendations from family and friends and by doing our own research, we also recommend the following:
. Cioppino's (restaurant) – Located right on the Fisherman's Wharf with incredible Italian cuisine. Cioppino's is named for what they do best, a rustic and flavorful seafood soup called the Cioppino.
. House of Nan King (restaurant) – My sister-in-law lived in San Fran for a short time and says this place has the best food she has ever had in her life!
. Scomas (restaurant) – The only place in Fisherman's Wharf that catches their own seafood, washes it on-site, and serves it to their guests.
. Madame Tussaud's Wax Museum – The ultimate celebrity fun day out. Get up close to your favorite stars!
. San Francisco Bay Cruise from Blue & Gold Fleet – This was something my son and I wish there was more time to do! This company offers several different cruises that all seem like such a blast!!
. . . . .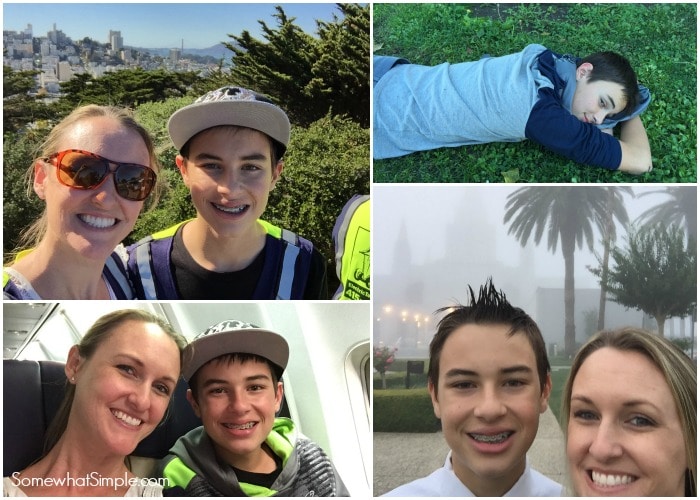 San Francisco is such a fun city! My son and I made some priceless memories together- moments I will forever treasure!
What are your favorite things to do in San Francisco?
Leave me a comment below- I'd love to hear your thoughts!
More Travel Ideas –