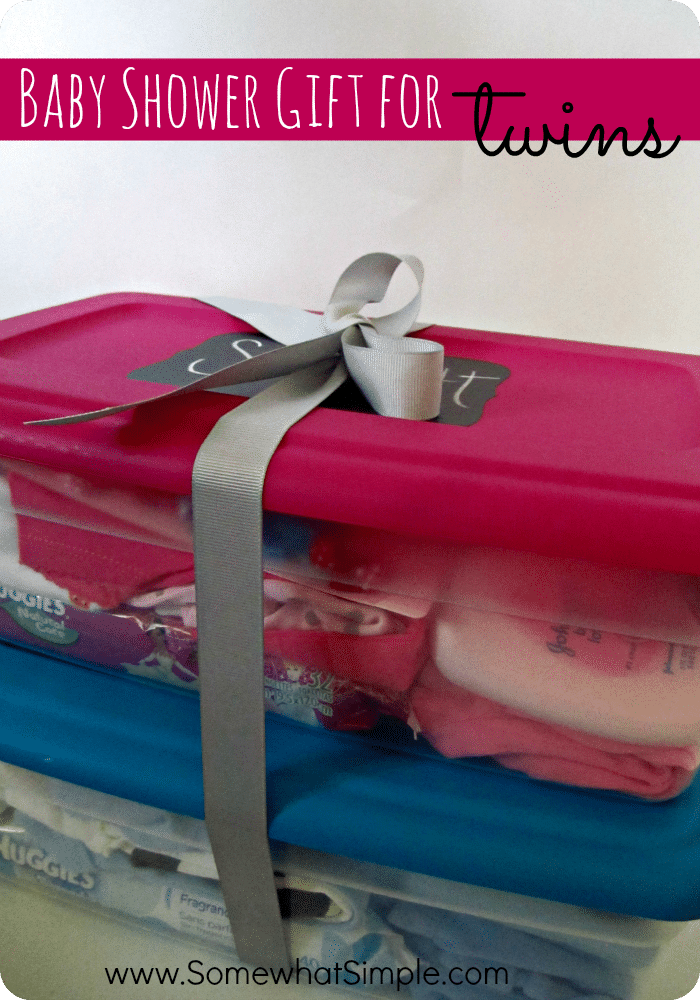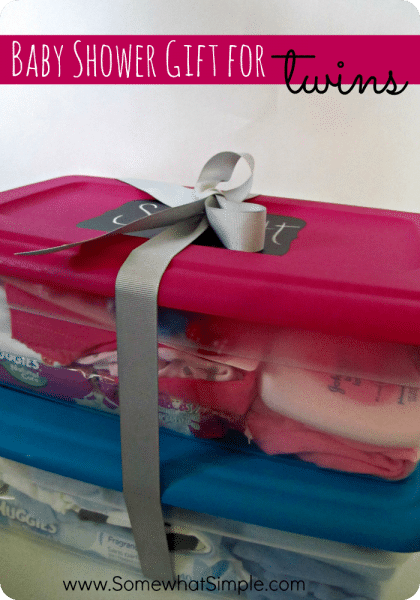 This was the baby shower gift for twins I put together for my friend who is having twins next month. She is having a boy and a girl, but this can idea certainly be used for same-sex babies: put together a blue and green bin for 2 boys or a pink and purple bin for 2 girls.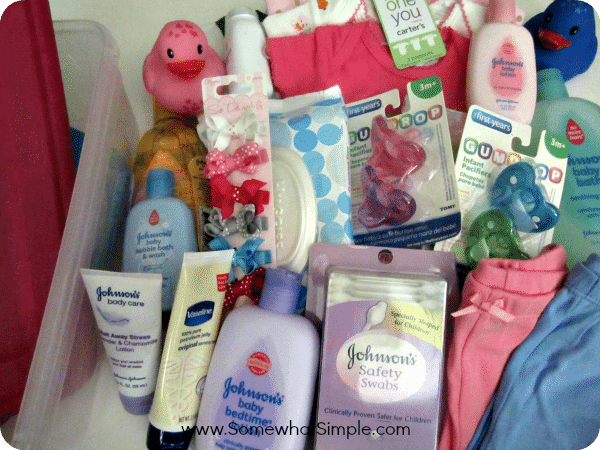 I went shopping and bought a bunch of coordinating baby products in different colors- a pink pacifier and a blue one, blue bath wash and pink baby lotion etc. The "girly" colored products went in a plastic box with a pink lid and the "boyish" colored products went in a plastic box with a blue lid, like so: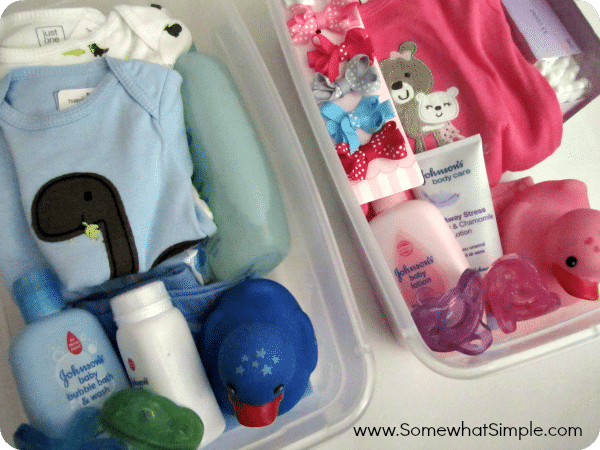 I figured I could spend $5 on a gift bag and tissue paper, or I could spend $2 on cute bins that the mom can reuse again! I had a few sticky chalkboard labels that I stuck on the tops of the bins and I wrote each of the babies names on them.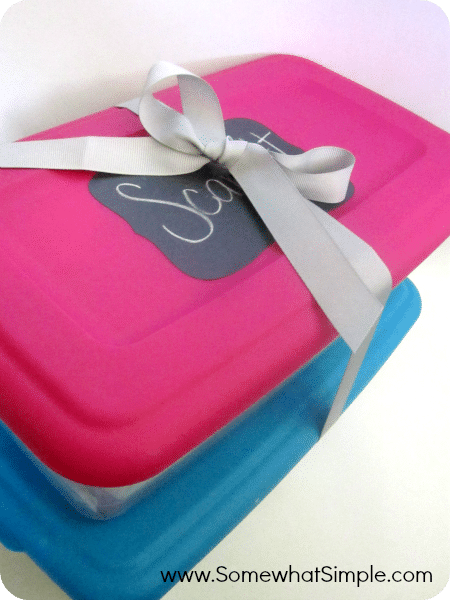 … and then I tied them up with some ribbon…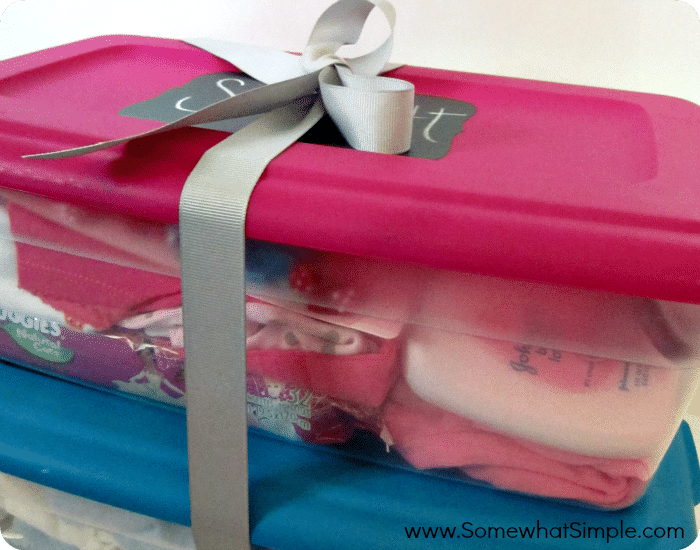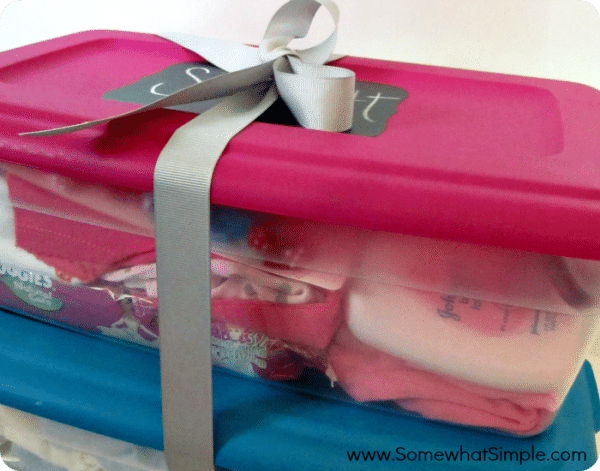 …and that's it!
I thought it turned out pretty cute!
(This post was originally published on Somewhat Simple in September 2009.)
And speaking of baby showers, check out the mother load of all things baby shower printables related!!