Hi Somewhat Simple readers! We are twin sista's Kelli & Kristi of Lolly Jane, an eclectic DIY blog, and we are thrilled to be here with y'all today! When we thought of the letter U and what to create around it, we immediately thought of "umbrella." Since spring is too far away for an umbrella DIY, we whipped together an umbrella printable that we could display year-round that would match most homes color schemes. This 8×10 print is perfect as is or framed and hung in any space of your home that needs a little cheer!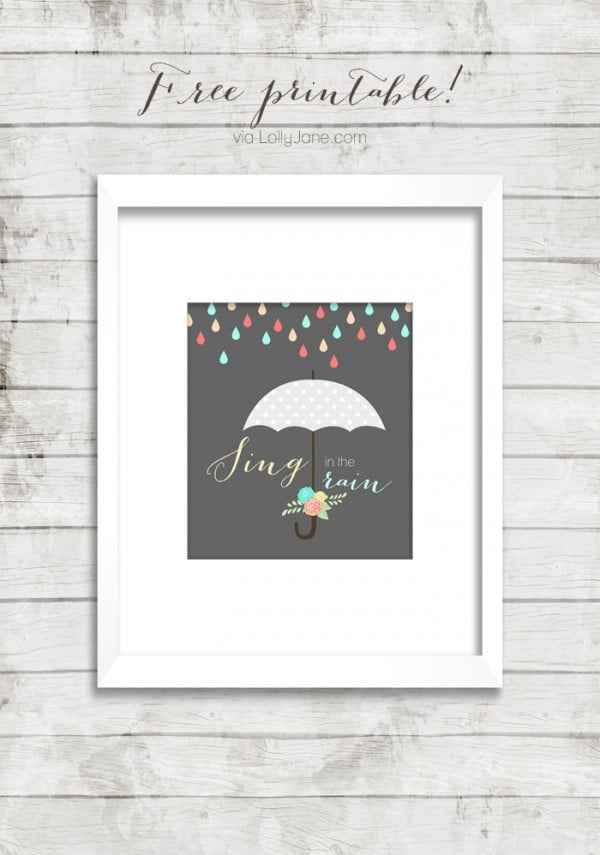 I love this quote "Sing in the Rain" because it reminds me to be happy, really! All of us will have or have had some form of downpour on us but if we chin up (sing) and make the most out of the situation, the "rain" is more likely to pass. Of course we couldn't resist adding some floral in there to girlie it up a bit! 😉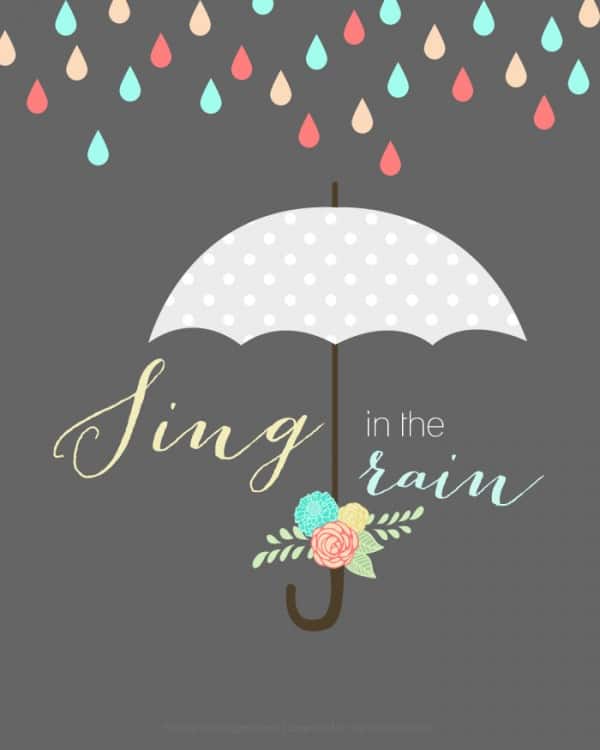 You can download this fun print here.

Check out more of our free printables like our Life is a Beach print or how to turn printables into home decor.
ABOUT THE AUTHORS: Kristi & Kelli are the creative twin sisters from Lolly Jane. Follow their creative adventures in home decor, crafts, furniture revamps, awesome project roundups, the occasionally tasty recipe and more!  And be sure to pop by their FB, Insta or Pinterest for more free printables, DIY tips and tricks, furniture revamps, and crafts.