Here are 10 Not So Ugly Christmas Sweater Ideas that will turn your ugly sweater into something cute and functional!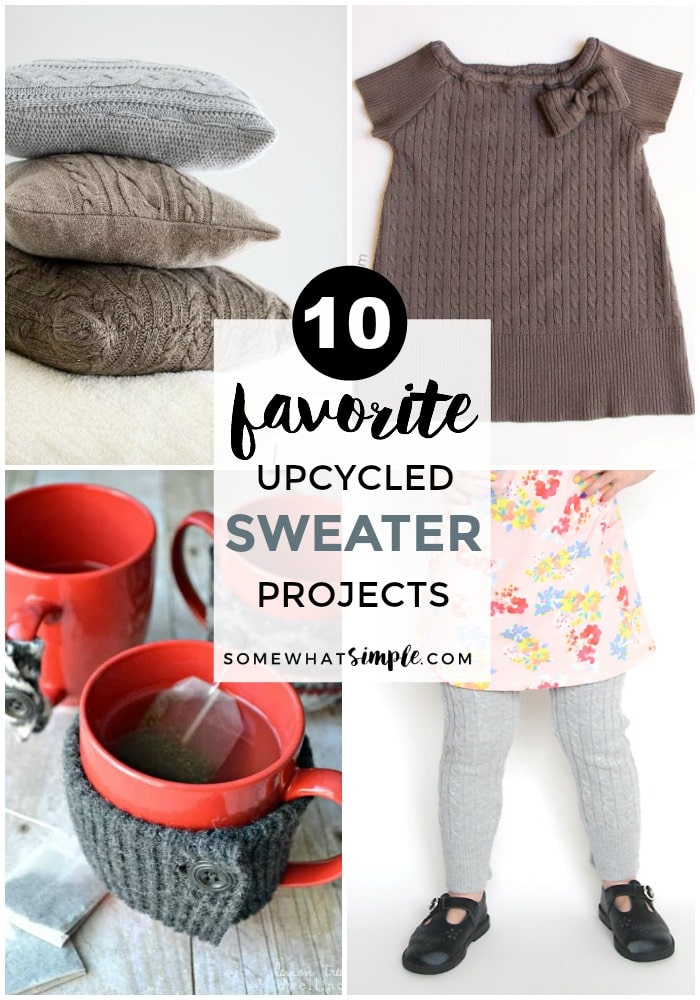 Before you toss your old, unwanted sweaters, think again! These 10 sweater refashions will give new life to donation pile!
Not So Ugly Christmas Sweater Ideas –
10 Upcycled Sweater Projects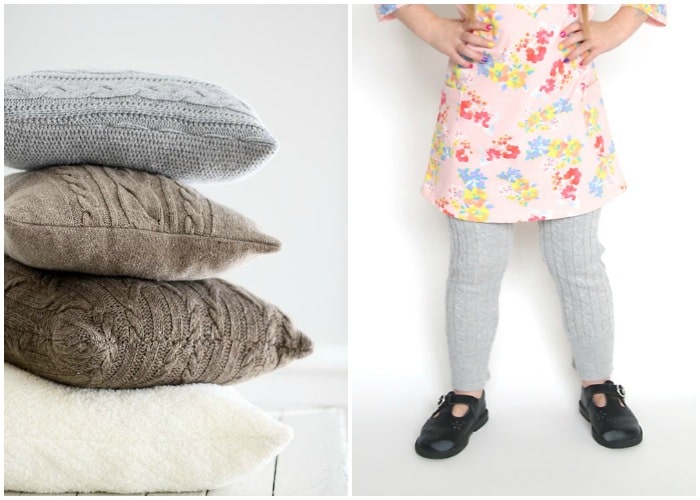 1 || Sweaters Pillows, from Tidbits. An inexpensive and easy way to take an un-loved sweater and turn it into a cozy pillow for your home.
2 || Sweater Leggings, from It's Always Autumn. A great way to keep your daughter's legs warm this winter!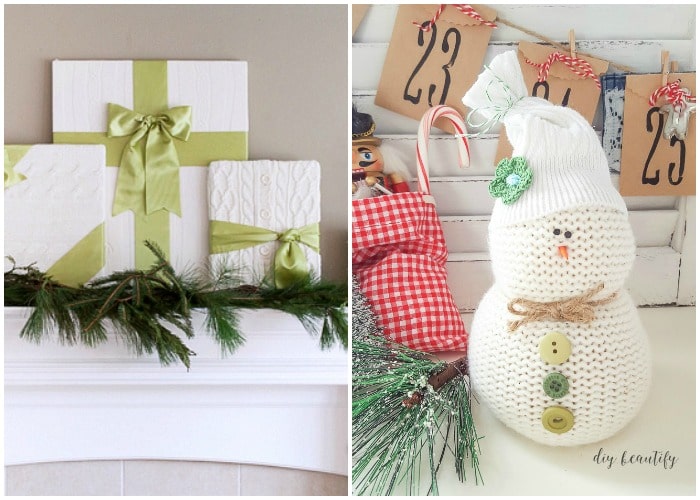 3 || Sweater-Wrapped Presets, from Just a Girl. The entire home tour is gorgeous, but the fireplace with these wrapped presents are perfection!
4 || Sweater Snowman, from DIY Beautify. Grab some sweater sleeves and make these cheeky little snowmen. (Aren't they darling?!)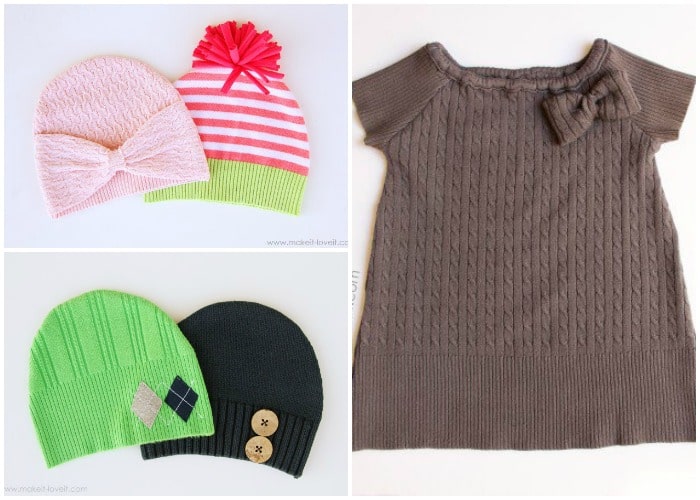 5 || Knitted Baby Hats, from Make It and Love It. The bottom of a sweater makes the perfect brim of a hat!
6 || Sweater Dress, from Make It and Love It. No hemming involved! Use the original sweater bottom for the dress and cuffs for the sleeves.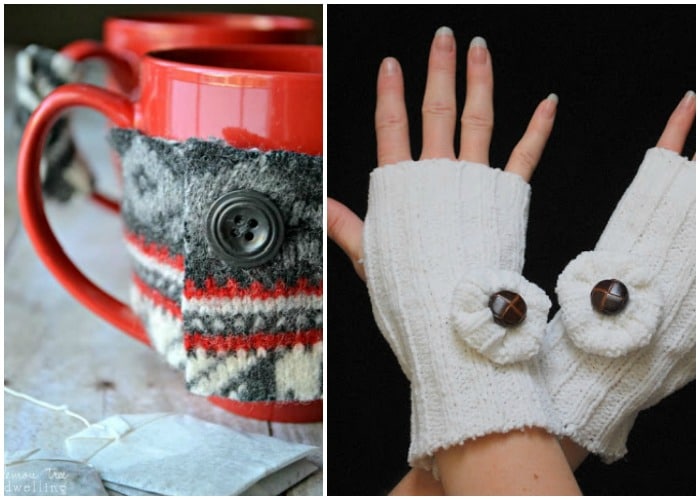 7 || Coffee Cozy, from Lemon Tree Dwelling. A cool, stylish way to drink your warm winter beverage!
8 || Wrist Warmers, from Craftaholics Anonymous. All you need to make these is an old sweater, scissors, tape measure, and a sewing machine.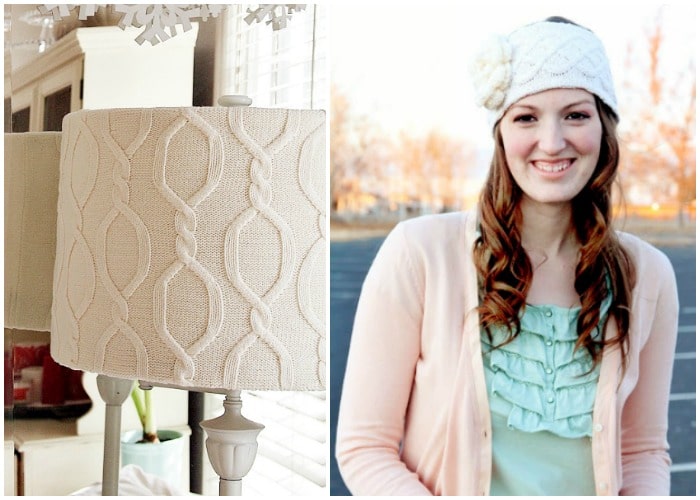 9 || Sweater-Covered Lamp Shade, from A Cultivated Nest. Bring a wintery, yet cozy feel, to your living room. (I seriously LOVE this idea!!!)
10 || Recycled Sweater Headwrap, from Ruffles And Stuff. Made from a hand-me-down sweater that didn't fit, it only has 3 steps, and hardly a stitch sewn! (She also has a super cute upcycled sweater cowl scarf too! Be sure to have a look!)
So there you have it!
Do you have a favorite idea? Leave us a comment in the section below!
This post was updated in December 2017 with fresh ideas.
Here are a few more posts you might enjoy –
https://www.somewhatsimple.com/top-10-winter-soups-roundup/
https://www.somewhatsimple.com/decorating-on-a-budget/