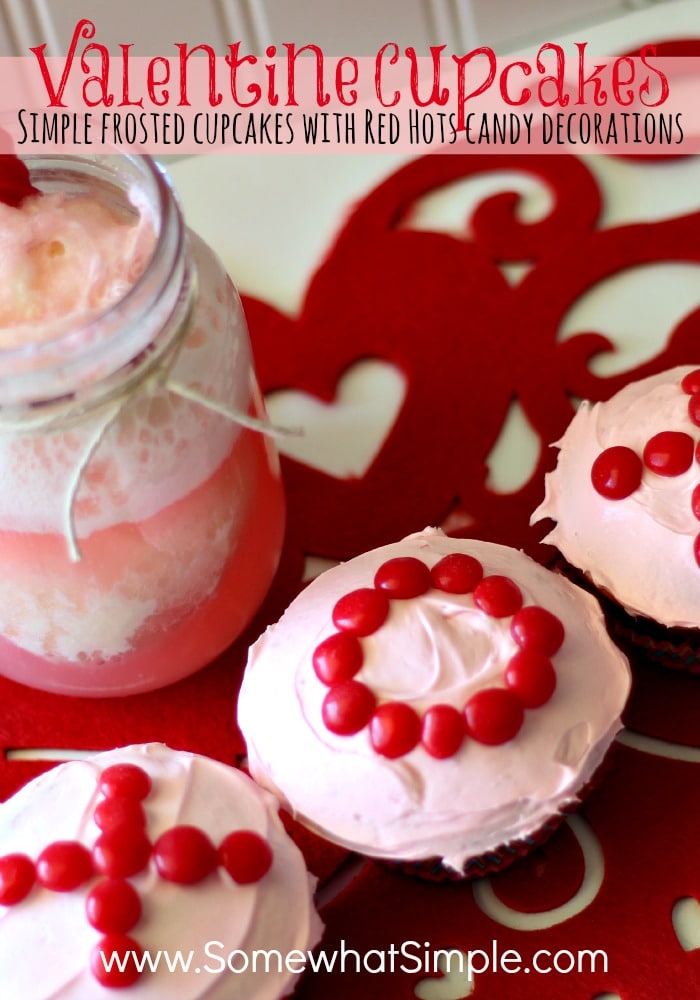 Here is a super simple Valentine Cupcakes idea I made with the kids last year for their afternoon snack on Valentine's Day.
Ingredients:
1 box of strawberry cake mix
1 tub of pink strawberry frosting
1 bag of Red Hots cinnamon candies*This is obviously the easy way of doing things, but feel free to use your own cupcake and frosting recipes if you have a favorite.
Directions:
Make your cupcakes according to package directions. Let cool completely.
Frost your cupcakes.
Decorate with Red Hots. We made some with x's and o's and others with hearts. The kids LOVED helping me with this!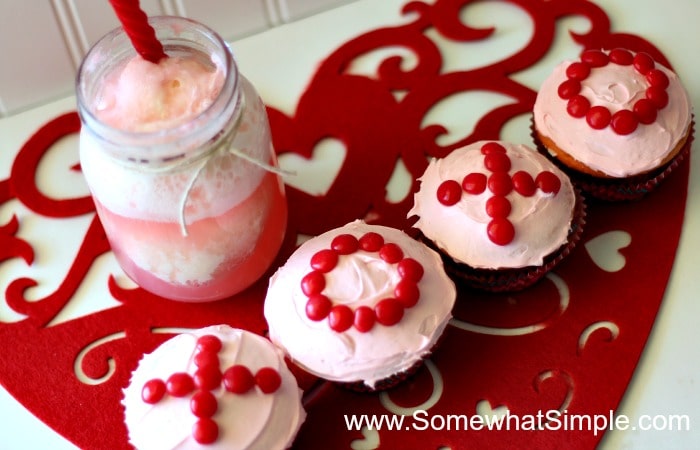 Simple and fun! And they go great with Cupid Floats- a delicious Valentine Drink!
Such a great way to show the kids a little more love on Valentine's Day!