Last week my family spent the night together making this fun Valentine Garland.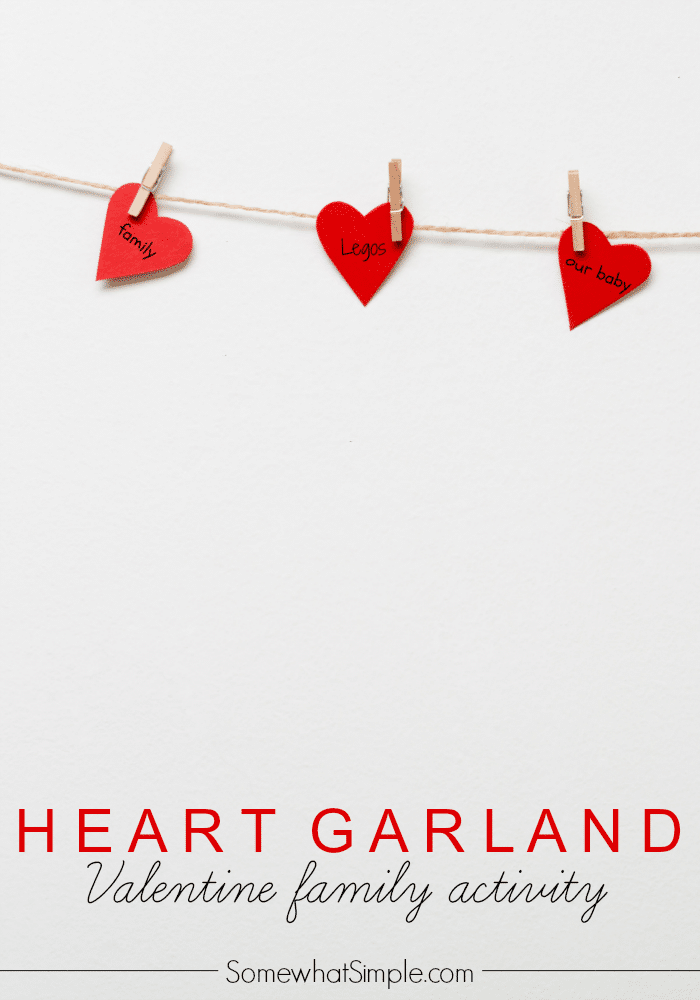 I'm not expecting to have this simple piece of Valentine decor featured on Martha Stewart or anything, but I love this project mostly because it made for a sweet family night- talking with the people you love about all the things you love- I think this will be our new Valentine tradition! Here is how we did it:
Valentine Garland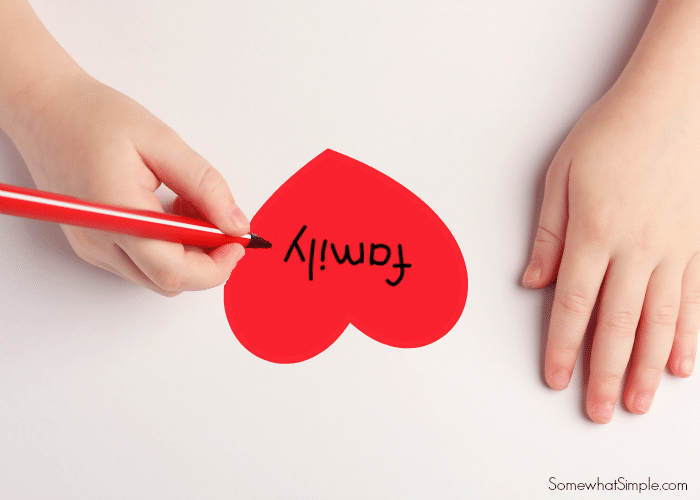 MATERIALS NEEDED:
yarn, ribbon or twine
colored paper (red and/or pink)
scissors
crayons or marker
clothes pins
DIRECTIONS:
Cut your yarn, ribbon, or twine to the length that you want your Valentine garland to be.
Cut out some hearts from the colored paper. I cut out enough hearts for each member to have 3 of their own hearts, but depending on the size of your family you might want to cut more or less to make sure your valentine garland is nice and full.
Have each family member write on their hearts things that they love! I loved seeing the things my family came up with. Some of my favorites were some of the most random – xbox, avocados, legos… my kids had a blast with this! For the kids who are too young to spell, have them draw their pictures. (The pictures my 4 year old drew of mom and dad are priceless!)
Once the hearts are done, hang them on your twine by using the paper clips.
Hang your valentine garland over your mantle, above a window, or somewhere you can see it each day.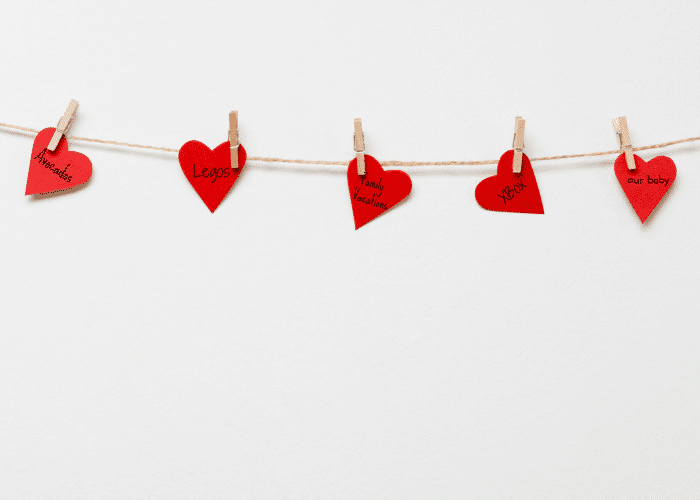 It doesn't get any easier than this!
Do you have any Valentine activities that your family enjoys?
I would love to hear about it!
Leave me a comment below.
Have a happy Valentine's Day!
This post originally published on Somewhat in January 2011 and was updated in January 2016