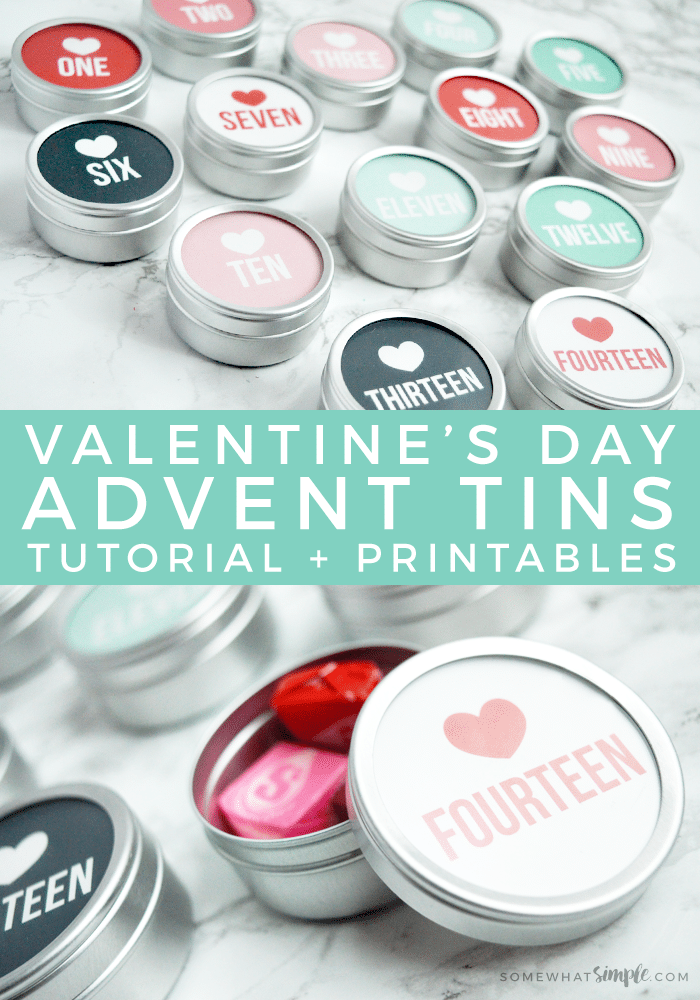 Kids are going to love counting down the days until Valentines with this adorable and simple magnetic Valentine's Day Countdown!
Creating a fun Valentine's Day for the whole family is so much fun! Our Family Valentine's Party Pack and our V Day Activty Cube sure make things easy – but this Valentine's Day Countdown just might be my very favorite idea yet!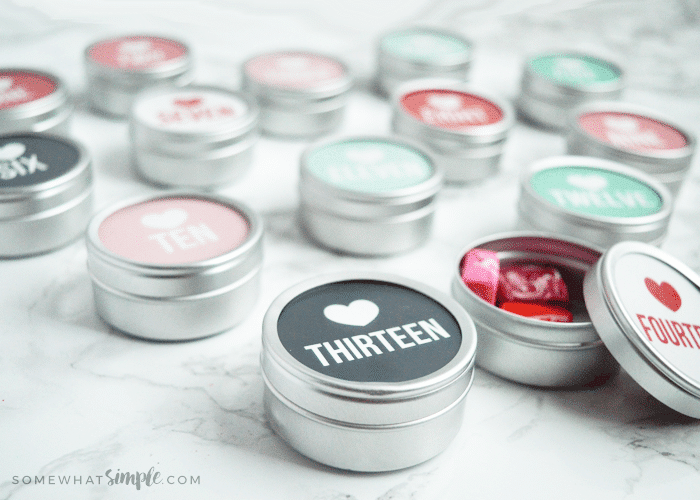 Countdown to Valentine's Day
My kids are ALWAYS asking how many days until Valentine's Day! It's cute, but gets old reeeeeeaaaaaal fast. 😉 And since our Christmas Advent was such a huge hit, we decided we needed to create a Valentine's Day version! And dang, they turned out so cute…
More Valentine Activities for Kids

Valentine's Day Countdown
SUPPLIES –
Valentine's Day Countdown Printables (download below)
2″ circle punch (optional, but makes life so much easier)
scissors
DIRECTIONS –
First, print off your advent circles. (I take mine to a print shop to make sure the colors are vibrant.)
Using a 2″ punch or scissors, cut out your circles.
Using scissors, cut strips of magnets to add to the back of the tins. I used the adhesive magnet strips to make this project super simple, but you could use any magnet and attach with hot glue.
Place a circle in each lid, fill with candies, or small toys, and then close the tin!
Put your tins in a cute heart shape or just in lines on your fridge or magnet board, and start counting down to Valentine's Day!
TIP –
You don't need to glue or tape your circles into the lids as long as you make sure to fill the tin with something – the bulk of the candies or toys will be enough to keep it against the clear plastic.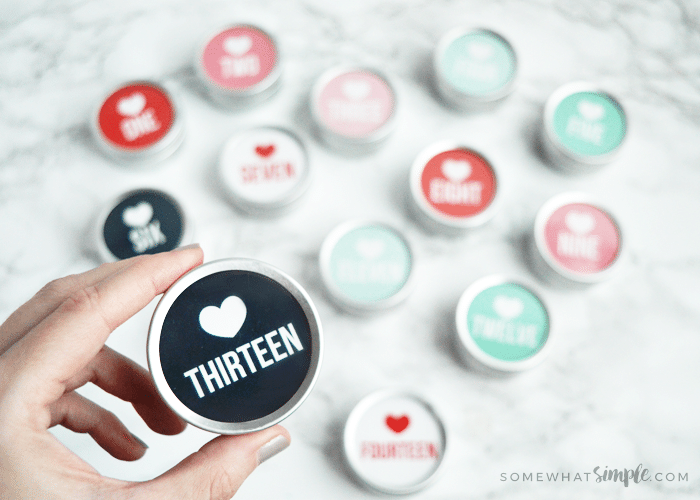 I love the simplicity of the design, and how functional it is – I hang mine on my fridge, but you can use a cute magnetic board as well!
And if you're not big on candy and small treats, haven no fear! We love filling our advent with a small activity or service we can do together each day. Things like:
Write and hide a note for a family member to find.
Make a family member's bed.
Heart attack a door with paper hearts.
Make a heart garland. (You can find more activities listed there as well!)
Make cupid floats.
…etc!
Ready to make your own?
Happy Counting Down!