These little love bugs are a super cute Valentines Day Craft to make with the kids!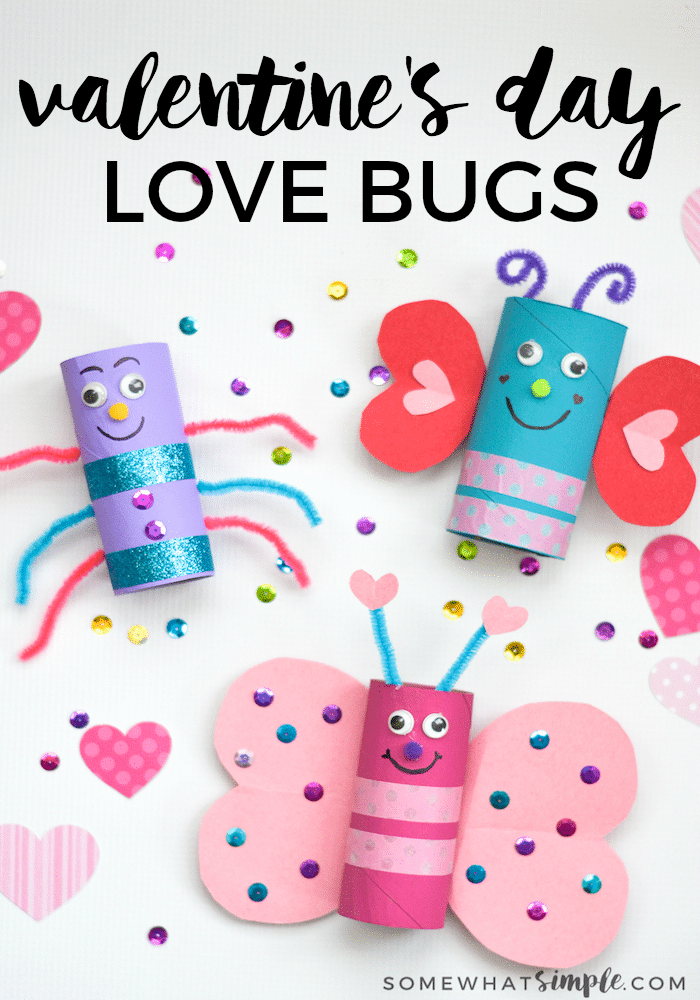 Kids can really use their imagination when it comes to these fun, little love bugs! They can make butterflies, spiders or invent their own species!
There is very little prep besides gathering the supplies and collecting empty toilet paper rolls. You can even use empty paper towel rolls and cut them down to size. And depending on the age (and cutting skills) of the kiddos making this project, you might want to provide some hearts that have already been cut out, or maybe a few heart shaped templates for them to trace.
They can cut out heart shapes for wings or feet or even attach a few to the end of the antennas. Wrap the love bugs with some washi tape to create stripes or add some polka dots by gluing on some sequins to the butterfly wings. And to finish it off, the kids can add a little pom pom for the nose, attach some googly eyes and draw on a smile. The possibilities are endless with this open-ended craft project!
Love Bugs Valentines Day Craft for Kids
Supplies –
empty toilet paper rolls
paint and brushes
construction paper
glue
scissors
markers
googly eyes
pipe cleaners
embellishments: mini pom poms, sequins, beads, washi tape etc.
Directions
Apply at least one coat of paint to cover the toilet paper roll. Depending on the color and how thick it's painted on, there may be a need for an extra coat or just some touch ups to cover the paper.
Once the paint is dry, allow the kids to get creative!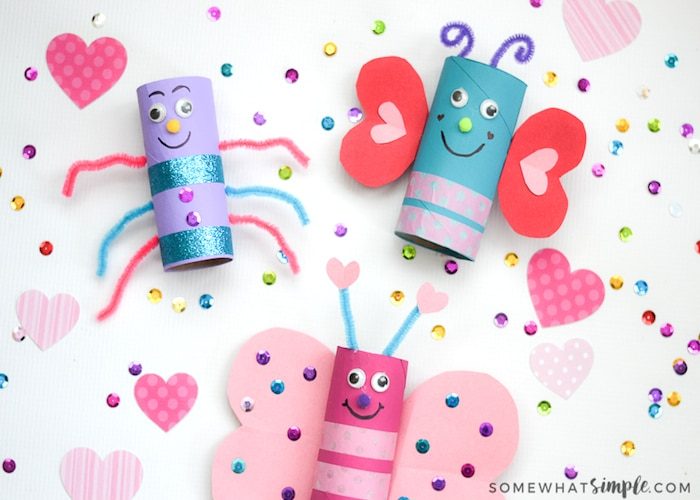 So simple and so fun!
. . . . .
Here are a few more Valentine's Day ideas you might enjoy: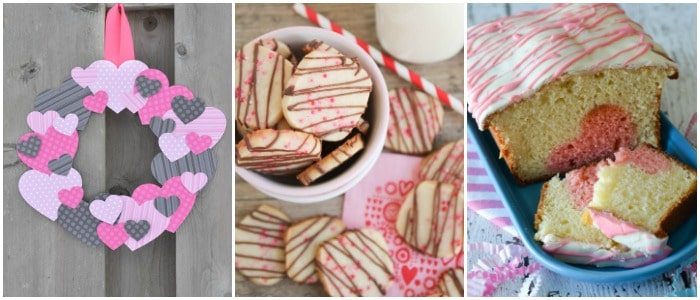 Scrapbook Paper Heart Wreath // Valentine Shortbread Cookies // Surprise Heart Cake