Nothing says, "I love you" like a delicious treat to eat! Here are 25 of our favorite Valentines Treats!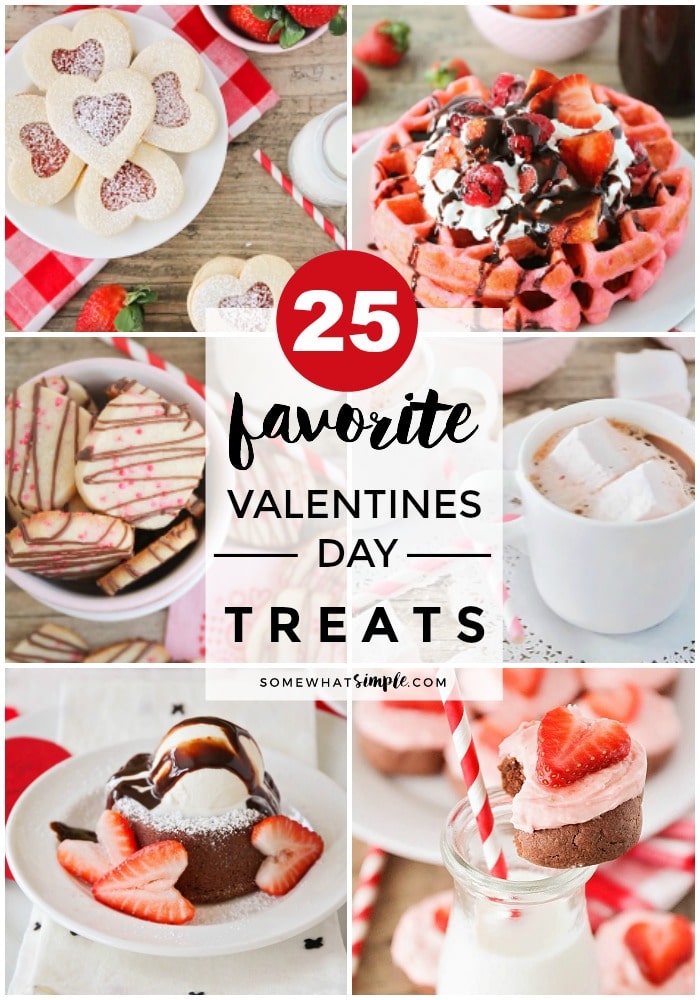 We all know there is a big holiday coming up filled with red, white, pink and lots of hearts! I've seen so many wonderful Valentine food ideas floating around, so I decided to put together a little package of 25 Valentines Treats! They are seriously SO cute and they look delicious! Take a look –
Favorite Valentines Treats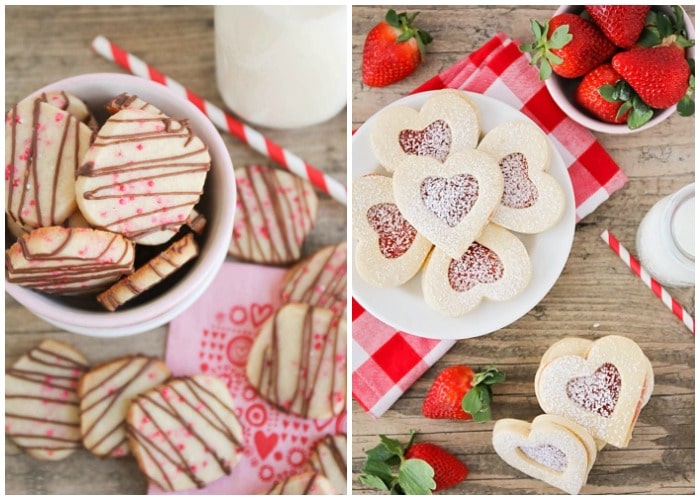 1 || These rich and buttery Valentine Shortbread Cookies are so fun for Valentine's Day! Simple enough that the kids can help, and so delicious too!
2 || These beautiful and delicious strawberry linzer cookies are simple to make, and perfect for sharing with those you love!
3 || These pink velvet waffles are so fun for Valentine's Day, and so quick and easy to make!
4 || These chocolate strawberry sugar cookies are adorable and perfect for Valentine's Day!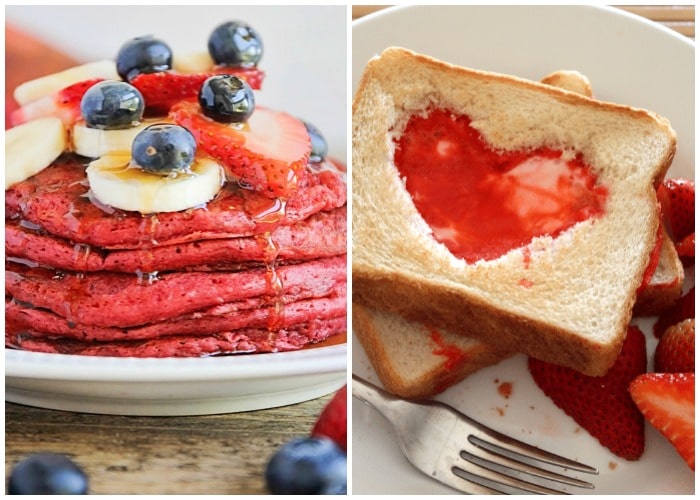 5 || These red velvet pancakes are so indulgent and delicious!
6 || My mom used to make Eggs in Toast all the time! Here is a heart-shaped version that your kids (or special someone!) will love!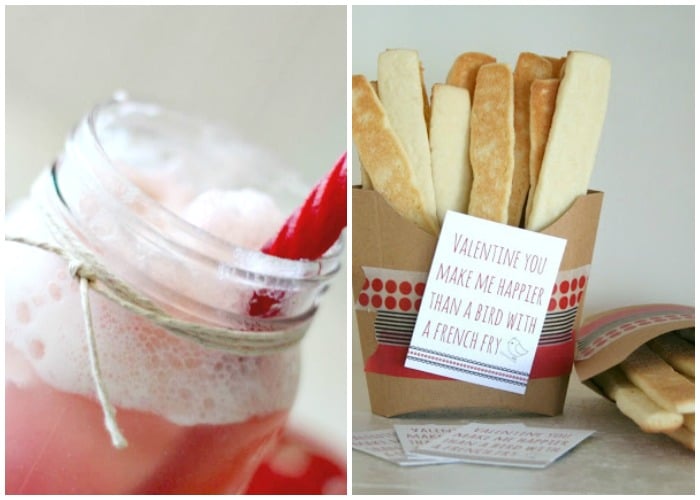 7 || Here is a super simple Valentine's Day drink everyone is sure to LOVE- Cupid Floats!!!
8 || French Fry Valentines, from Crafted Sparrow.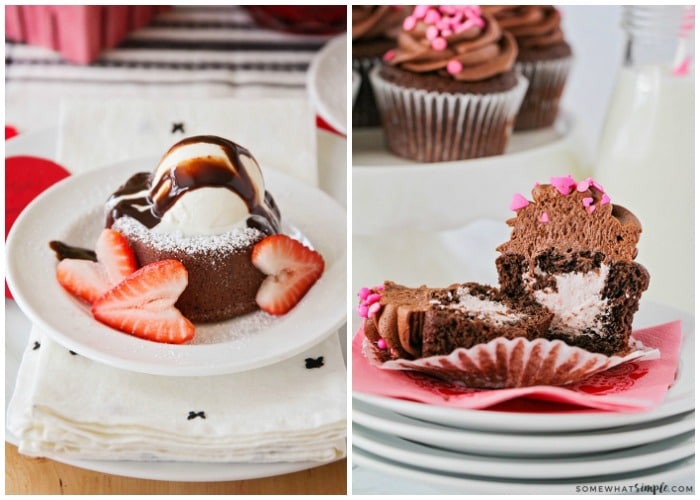 9 || Planning a romantic dessert date night is so easy and fun! Elegant decorations and a luscious molten chocolate lava cake recipe will make it a night to remember.
10 || These delicious chocolate fudge cupcakes just might change the way you make cupcakes forever!!!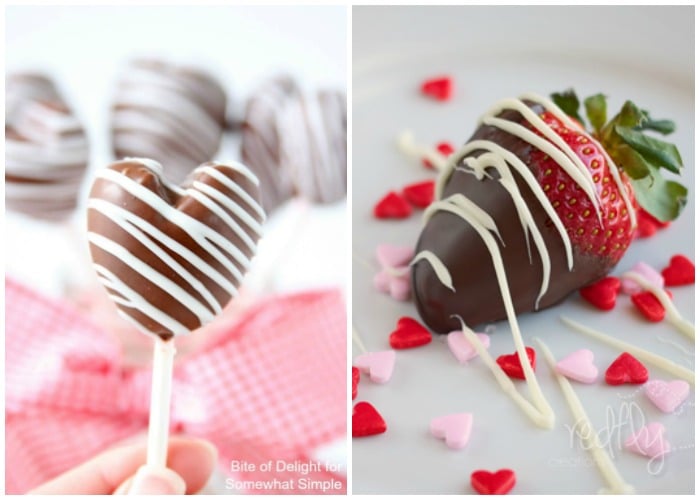 11 || Chocolate Covered Strawberry Heart Pops are festive and delicious, and easy to make for the people you love!
12 || Chocolate Covered Strawberries, from Redfly Creations.
Halfway through our Valentines Treat list! Let's keep going!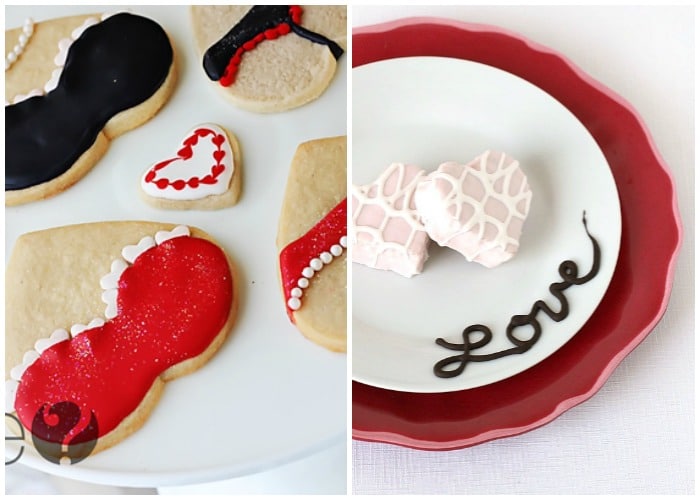 13 || Lingerie Valentine Sugar Cookies, from How Does She.
14|| How to make your own diy chocolate garnish to dress up food and drink for special occasions. From Celebrations at Home.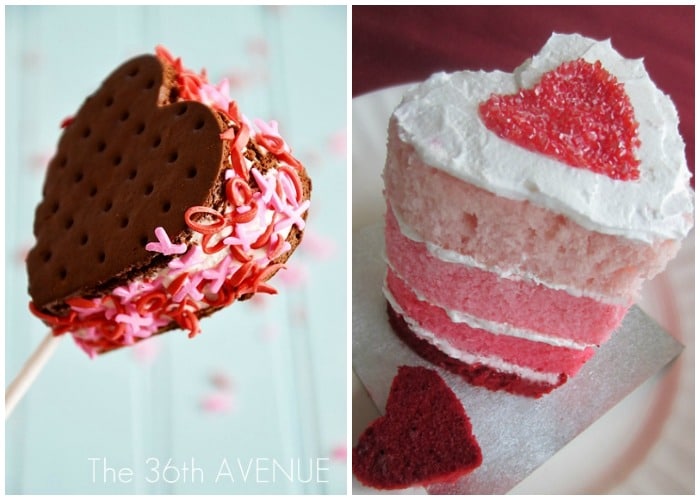 15 || These Heart Ice Cream Sandwiches can be ready in less than 3 minutes! From The 36th Avenue.
16 || Mini Valentines Ombre Cakes, from A Little Claireification.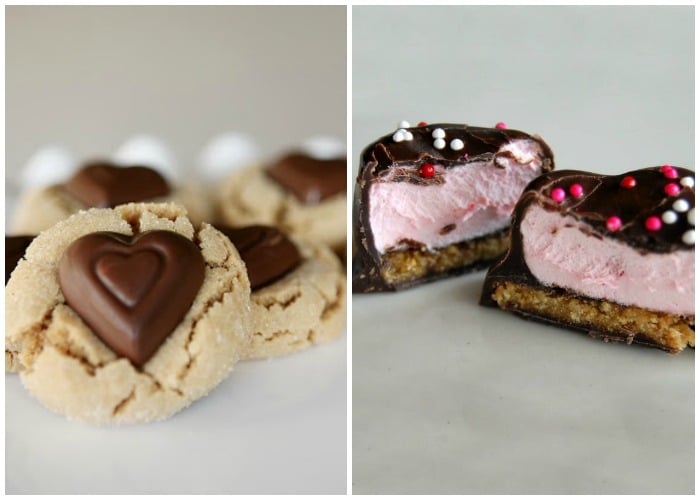 17 || Peanut Butter Blossoms, Valentine's day style, from Eighteen25
18 || These Valentine S'more Bites are a delicious treat that are super simple to make!
19 || Chocolate Heart Pudding Cups, from Worth Pinning.
20 || Mini Heart Cakes are the perfect way to celebrate Valentine's Day…or any other day you want someone to feel extra loved! They're simple to make and don't require a specialty cake pan…which will save you money and cupboard space!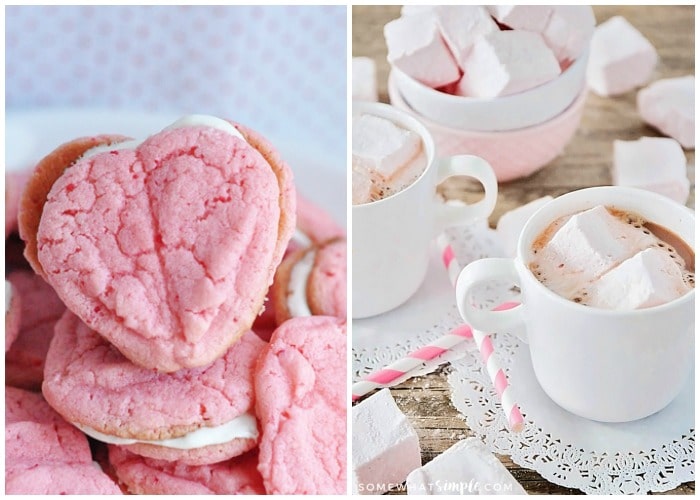 21 || Strawberry Heart Oreo Cookies, from Thirty Handmade Days.
22 || These gorgeous pink homemade strawberry marshmallows are surprisingly easy to make, and perfect for s'mores, hot chocolate, and valentine treats!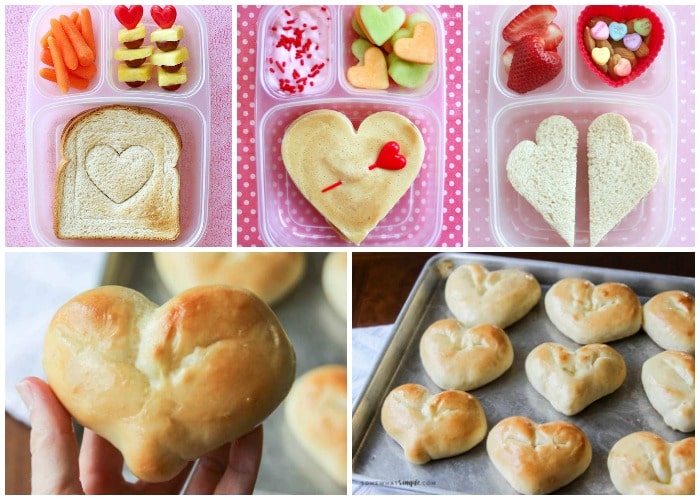 23 || Valentines Day Lunch Ideas, from Lisa Storms.
24 || Easy heart shaped dinner rolls – perfect for Valentine's Day!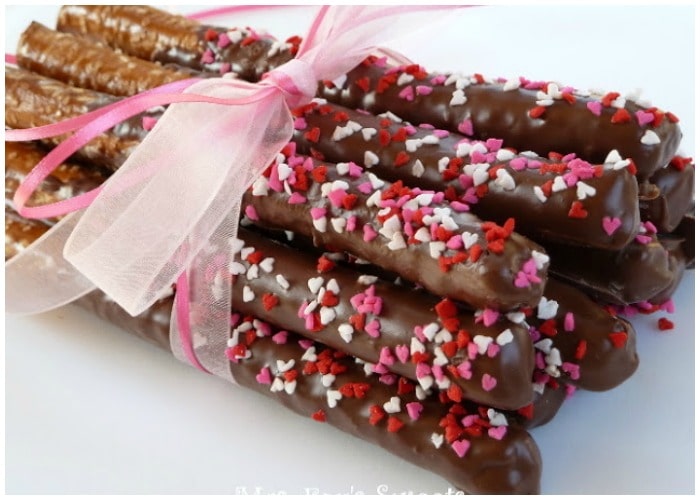 25 || Chocolate Dipped Valentine Pretzels, from Ms. Fox's Sweets.
. . . . .
Um… anybody still there? Hello!?
(Guess you must have run to the kitchen to start baking already!)
We hope you love what you see!!
Here are a few more ideas we think you'll love –
https://www.somewhatsimple.com/seven-days-of-love/
https://www.somewhatsimple.com/think-ink-for-fast-sugar-cookies/
https://www.somewhatsimple.com/ultimate-valentines-day-printable/