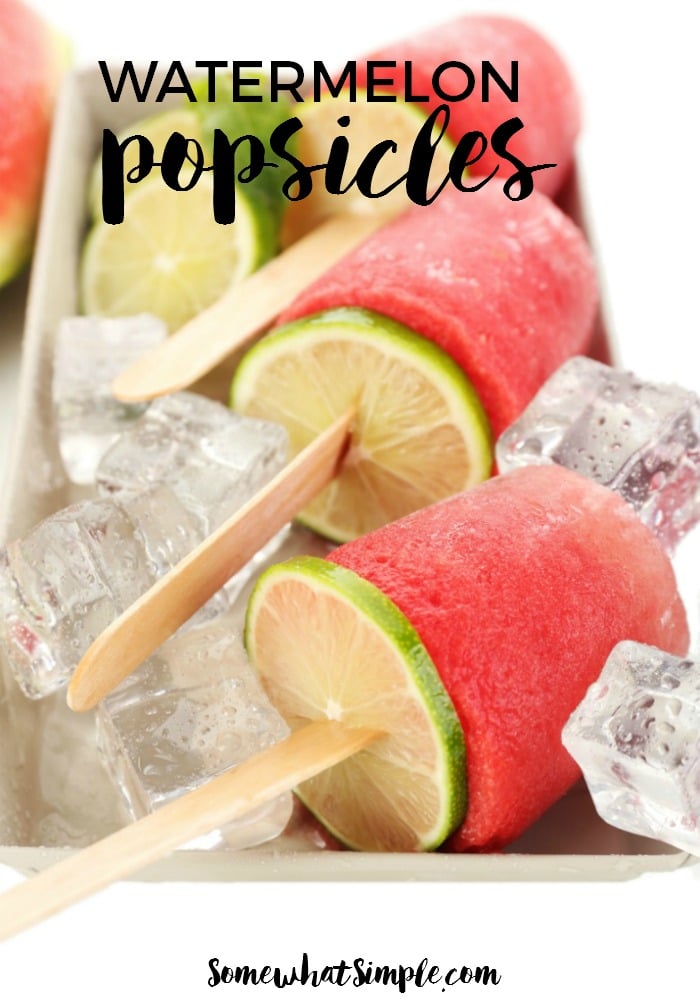 These watermelon popsicles are a tasty, refreshing treat your kids are sure to LOVE!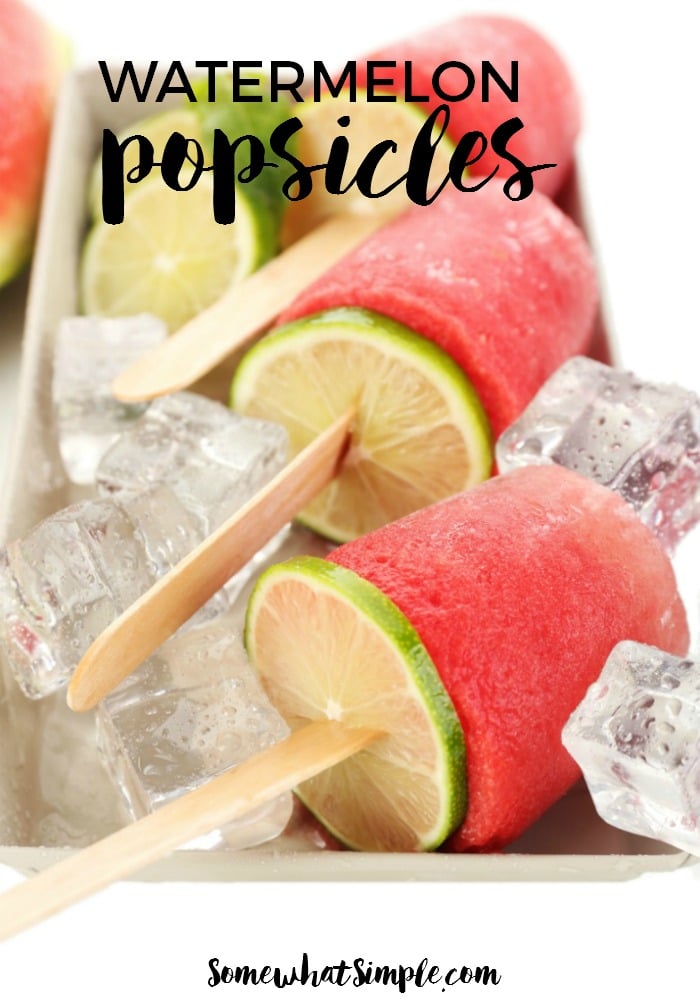 QUESTION: Is there anything better than a fresh, juicy watermelon on a hot summer day?
ANSWER: Yes! Frozen watermelon mixed with lime takes the cake!
These Watermelon Popsicles are like summer on a stick! They are super simple to make and they taste fantastic! (They just might change the way you eat watermelon from now until forever.) My kids ask for these all the time – so watch out, cutting and serving watermelon in any other form might not go over too well! (Don't say I didn't warn you!)
Take a look at this simple recipe:
Watermelon Popsicles
INGREDIENTS:
4 cups of watermelon cubes
1 tbsp lime juice
approximately 1/4 cup sugar
lime slices, optional
YOU WILL ALSO NEED:
blender or food processor
popsicle molds or ice cube trays
DIRECTIONS:
Toss the watermelon, lime juice and sugar into your blender. Mix until well blended and smooth.
Taste your watermelon mixture and add more sugar, if necessary.
Pour into popsicle molds, and top with a lime slice. Freeze for several hours or overnight.
Eat and enjoy!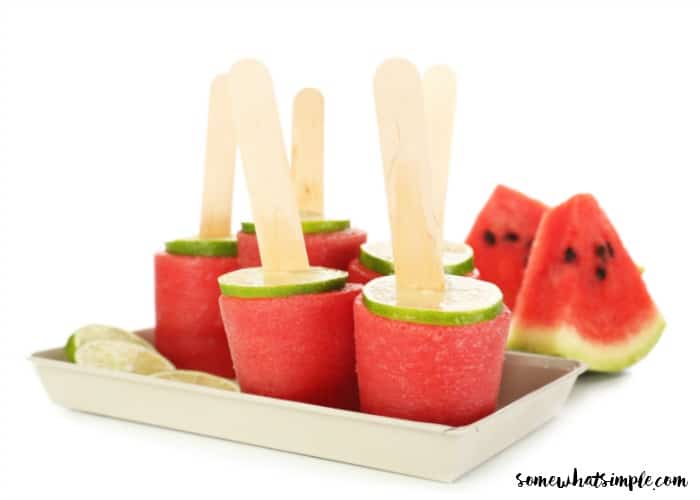 Don't those look amazing?!?!
I could go for one (or two!) right about now!
Fall will be here before you know it, so get your fill of delicious watermelon before it goes out of season!
. . . . .
For another way to serve Watermelon on a Stick, click HERE.
Do you have a favorite way to serve or eat watermelon?
Leave us a comment in the section below – we would LOVE to hear from you!
Have a great rest of the summer!