A fun little spider wreath that is perfect for dressing up your front door for Halloween!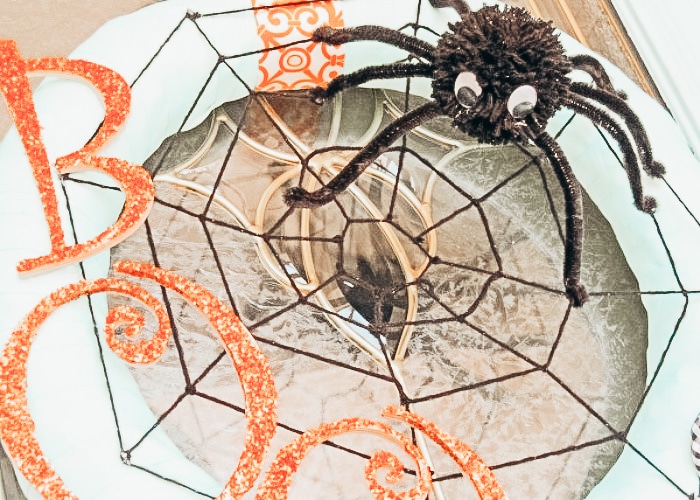 Easy Spider Wreath Tutorial
I am one of those people that really loves decorating my home for the different seasons and holidays. Halloween wasn't ever my favorite… until my girls started getting older and it became a new kind of fun! This spider wreath was born from my daughter's request to have a giant spider on the door! I can't disappoint, right? So I happily obliged.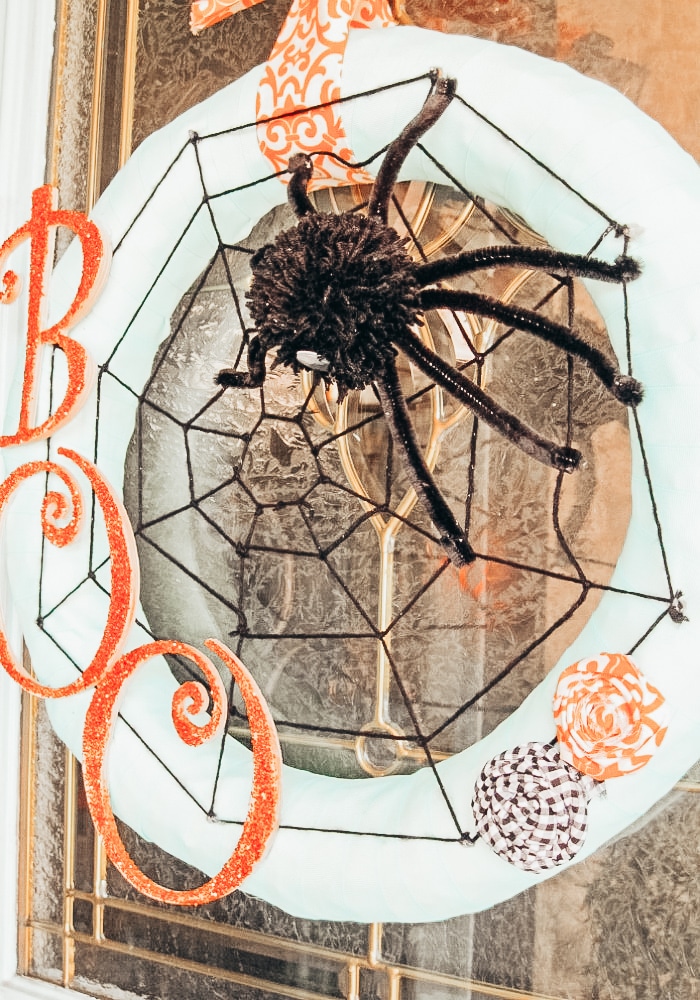 How to Make a Spider Wreath
The perfect craft for Sunday football!
SUPPLIES –
wreath frame
ribbon
black yarn
straight pins
hot glue
Pom Pom spider*
fabric flowers and cardboard letters, optional
*Pom Pom Spider are easy to make from yarn and pipe cleaners. They are also fun crafts for your kiddos to join in on.  Have them make a bunch and put them all over your house for Halloween!
DIRECTIONS – 
Start by wrapping your wreath frame in ribbon, securing with hot glue as needed.
Start making the spider web by pinning down the outer ring of the web with straight pins secured with hot glue.
Make a center ring with some yarn by timing two ends of yarn together.
Tie a straight piece of yarn from each outer point of the web to the center ring.
Tie more strings of yarn in between each rung to complete your web.
Add your spider, a few fabric flowers and some letters spelling out a spooky greeting and you're all set to get your spook on!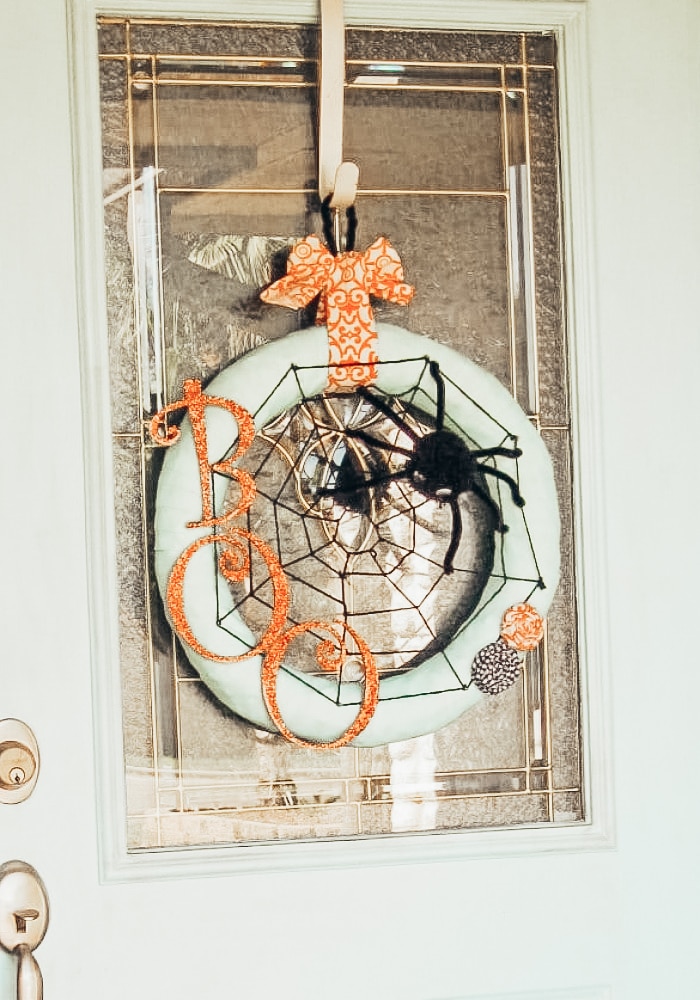 Are you a holiday decorator like me??
Leave your links to your Halloween wreaths in the comments so I can stop by and visit!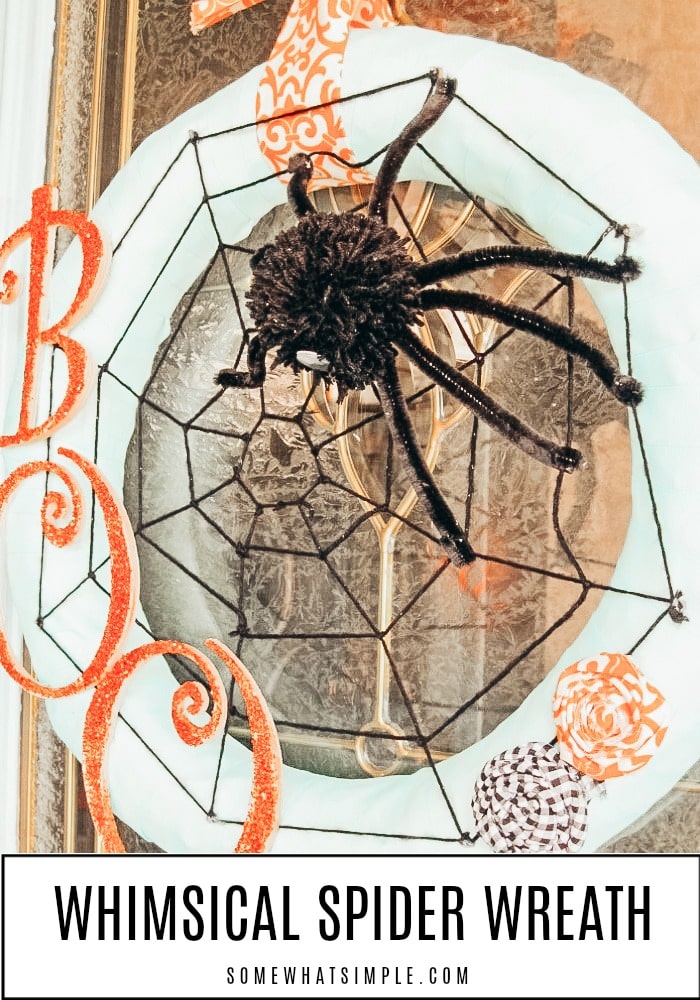 ABOUT THE AUTHOR – Rhonda is the creative blogger from home.made. She was on the Somewhat Simple Creative Team in 2012.