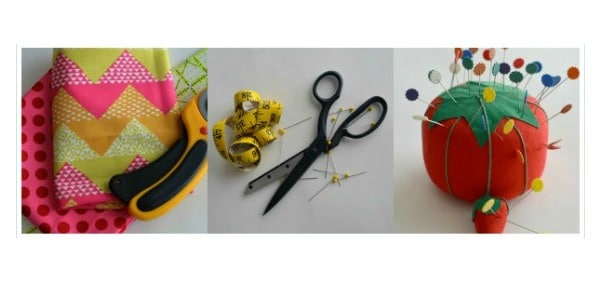 I am thrilled to be here at Somewhat Simple as the Sewing Contributor sharing tips, tricks, and tutorials the first Monday of every month. Over the next few months I will be dispensing some of my favorite sewing secrets. To see what I'm working on right now, visit my blog.
This post will be a little light on tips because I want to talk about why sewing can make you happy. I have spent a lot of time with sewing newbies and this has reinforced my belief that sewing can lead to happiness.
Here are my reasons why.
Sewing Engages Your Creative Side: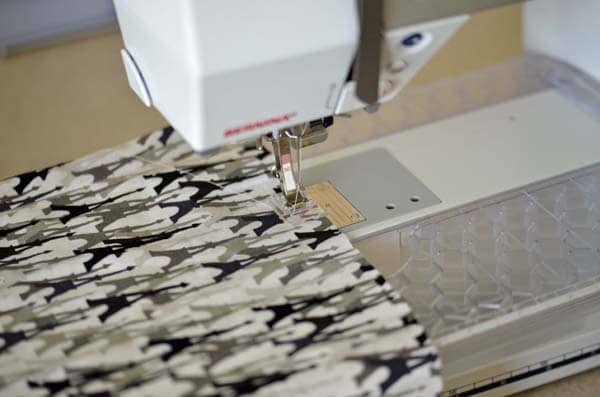 I'm no expert on the human mind; I'm sure that there are professionals who can explain why sewing could make someone happy. It probably has to do with self-esteem or self-sufficiency.
Nevertheless, I'm talking about something different, here. I'm talking about the feeling you get when you pop into a neighborhood fabric shop and are surrounded by rows and rows of fabrics.
As you explore, you want to touch them all and create something with them. Your mind is churning with ideas and you feel alive. It's overwhelming and thrilling at the same time.
It's that euphoric sensation that comes from engaging your creative side. Even thinking about it makes me happy.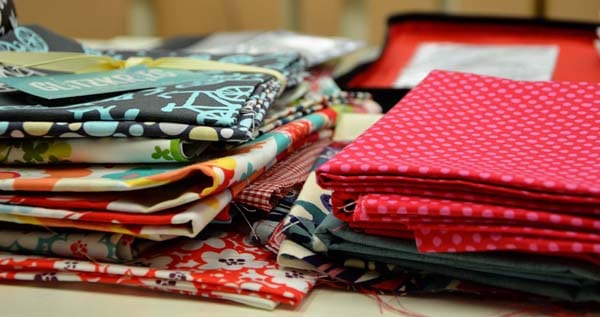 Sewing Creates Community:
I was at a birthday brunch for a friend a few months back and brought a handmade gift. I was a little embarrassed by the simplicity of the gift, which was an appliqued kitchen towel I had made with scraps.
The conversation immediately shifted to sewing and ended with a question: Could we get together and sew?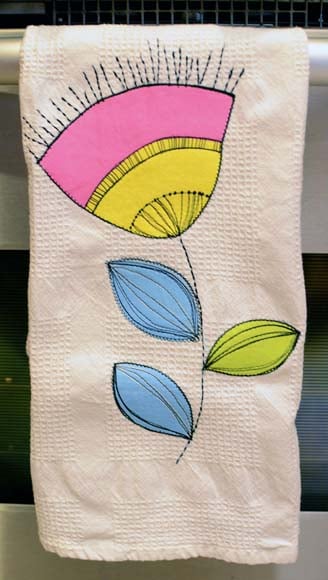 That simple act of embellishing a kitchen towel led to fellowship, friendship, and community.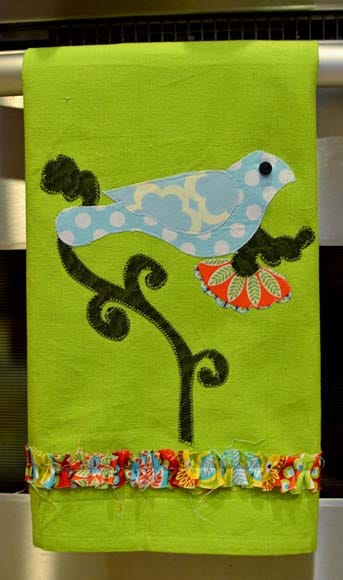 And, that makes me happy.
Sewing Leads to Giving:
Birthday, holidays, weddings, baby showers, whatever the occasion, a hand sewn gift is always welcome.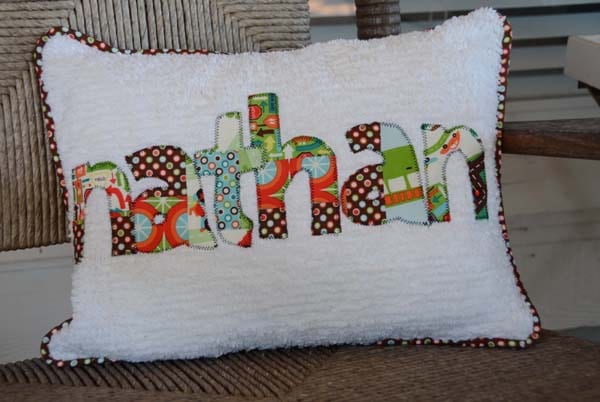 There is so much joy in both creating and giving a hand sewn gift. And, this can lead to double happiness. Once, when you make the gift. Once, when you give the gift.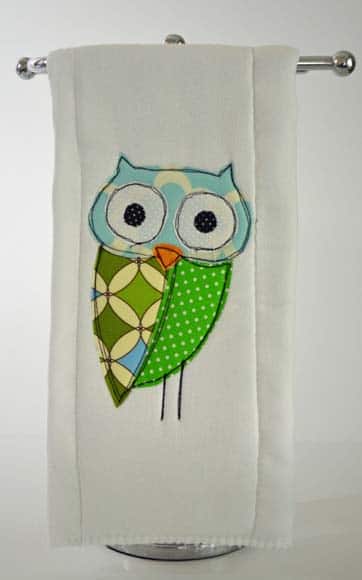 Now, that's a lot of happiness all over the place and all because of sewing.