Let me tell you about our recent winter vacation to Flagstaff, AZ and what you should do and see when you plan your next visit to this quaint mountain town!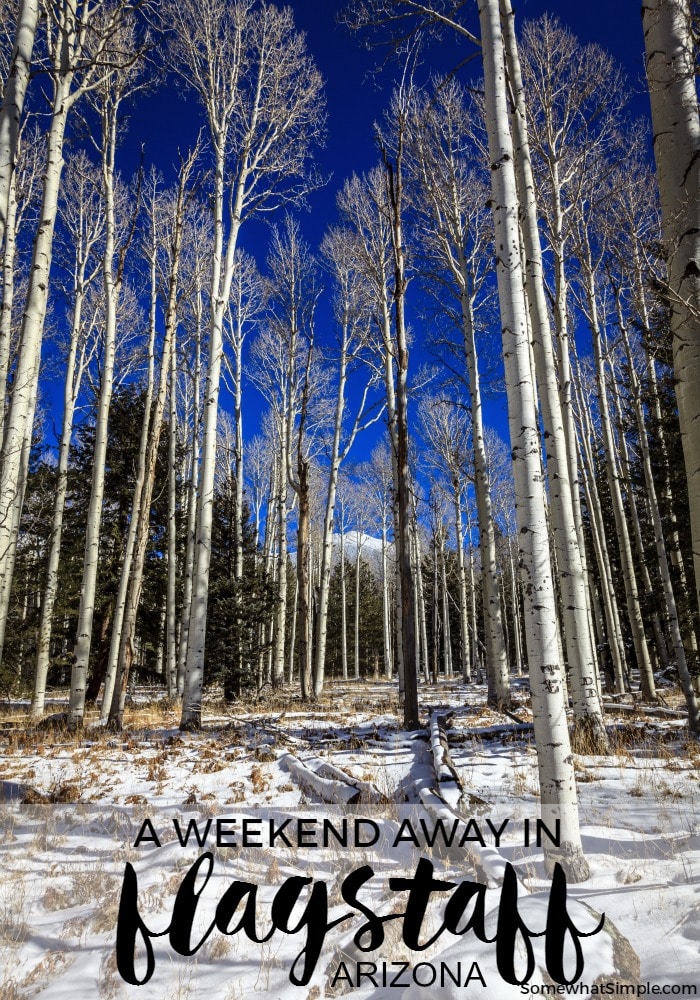 Flagstaff, Arizona is a beautiful city located north of Phoenix that offers a wide variety of things to do and see. Take the whole family on a fun-filled vacation, or spend the weekend relaxing on a romantic get away! Flagstaff features a beautiful mountain backdrop with blue skies, Ponderosa Pines and a small-town feel. It is the city closest to the Grand Canyon and hosts plenty of travelers every year. The opportunities for entertainment are literally endless!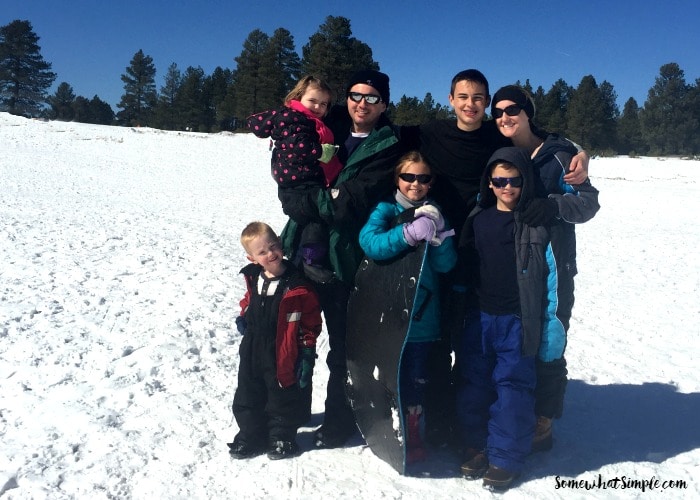 Our Winter Vacation Experience:
WHO Went– We took the whole family + grandma! Three adults and 5 kids – the kids were 2 -13 years old.
WHAT We Did– Played in the snow and enjoyed the small town and scenic forest.
WHERE We Stayed- Sleep Inn. My family received a complimentary stay at this hotel and we couldn't have been happier with the accommodations! The Sleep Inn sits right in the middle of all the action, and it is really close to plenty of shops and restaurants. The Sleep Inn offers a complimentary hot breakfast and free WiFi in your bedroom. This 58 room property recently went through a complete renovation and features clean, comfortable bedrooms with a stylish design – perfect for a happy night's rest.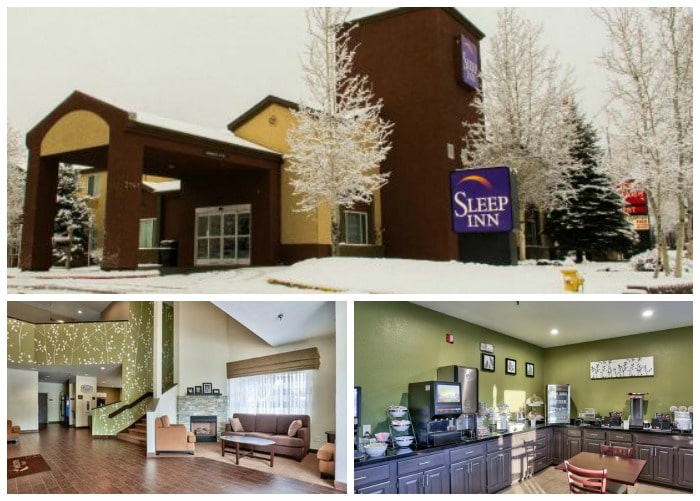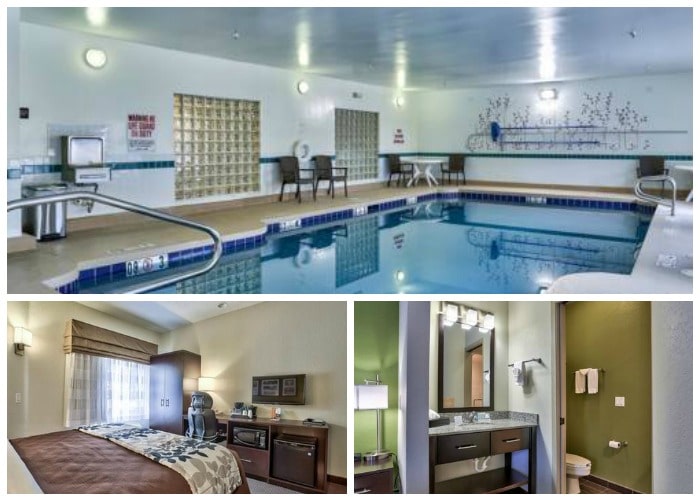 In addition to the affordably stylish "Designed to Dream" concept, here is what my kids loved most –
The indoor/outdoor pool and spa!! After a fun day sledding in the snow, a dip in the hot tub was the perfect way to end our day!
CLICK HERE to book a stay or learn more about the Sleep Inn Hotels all over the United States.
WHEN We Went- The first weekend of February. We wanted snow, but we wanted to space out our winter vacation from the holiday craziness. The temperatures were cold and there was snow on the ground, but the sun was shining and we even took off our winter jackets while sledding – how fun is that?!
WHY YOU Should Go- Flagstaff is such a charming town, but with all the amenities a big city has to offer! Plus, it is surrounded with amazing attractions, like the Grand Canyon and Sedona. We absolutely LOVED our stay!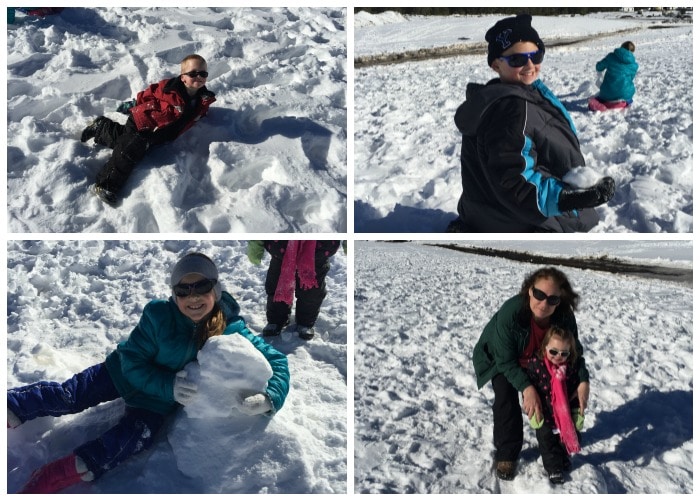 Here is a list of the Top 5 Things To Do in Flagstaff, Arizona:
Wing Mountain – A perfect place to play in the snow with the kids!
Arizona Snow Bowl – For those who want to hit the slopes.
Sunset Crater Volcano – Hike the trail through the lava flow and cinders and discover colorful geological features with twisted Ponderosa Pines and an amazing array of wildlife.
Lowell Observatory – See where Pluto was discovered for a fun day that is "out of this world!"
Flagstaff Extreme – Obstacle courses for anyone who wants a little adventure!
We also recommend…
If you're here before Christmas, The North Pole Experience is a must! The North Pole Experience is a Christmas adventure of a lifetime that takes families on a trolley ride through the magic portal to Santa's massive workshop in the middle of the forest. Children and parents are then guided off the trolley where they knock for the elves. Once families enter Santa's toy factory headquarters, that is where the real magic begins.
During your Flagstaff stay, take a day trip to the Grand Canyon, Sedona and Montezuma's Castle – all locations are just outside Flagstaff and worth the short drive!
. . . . .
Have I convinced you yet to book your getaway to Flagstaff yet??? What are you waiting for? Book your room at the Sleep Inn NOW and make your vacation plans today!
Have fun!
This is a sponsored post written by me on behalf of the Sleep Inn. I was compensated with a free stay and money for travel expenses in exchange for my review. All thoughts and opinions are 100% my own.