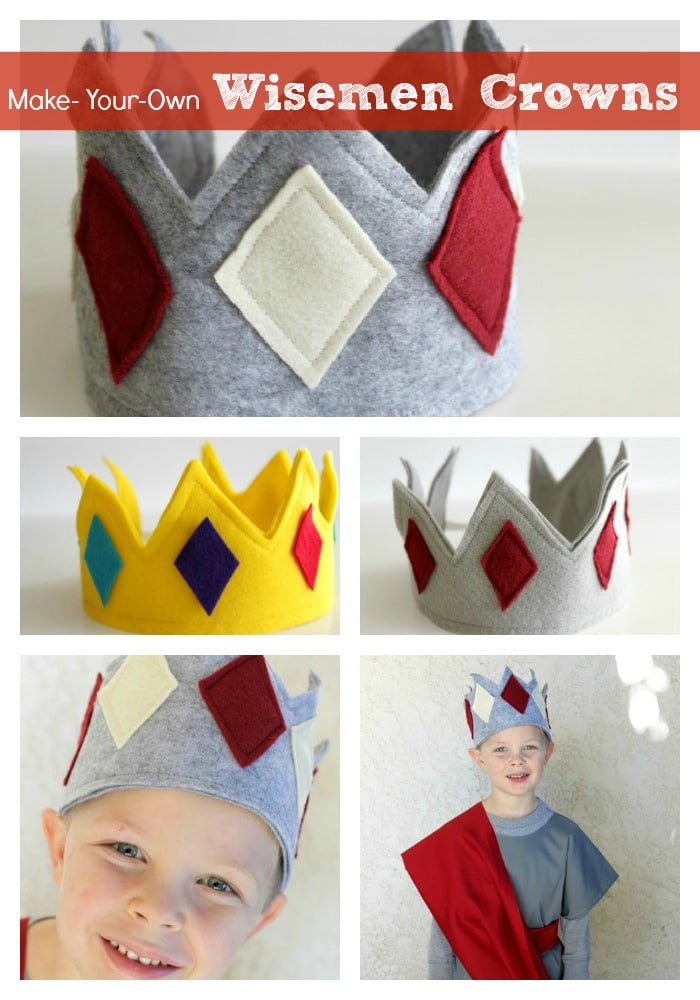 Whether is for a birthday party, A Christmas Nativity reenactment, or any other event, this easy tutorial will show you how to make a crown for that special Occasion.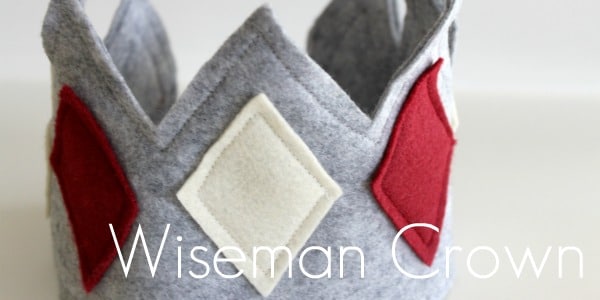 For our church Christmas party two of my boys were asked to be the Wise Men. These really could be wise men, birthday or prince and princess crowns. Since I was making them as Wise men crowns, that is what I am going to call them! As I was coming up with costumes for them, I created these wise men crowns. They are fairly simple, and you could go a ton of different directions with them. I will show you what I did.
How To Make A Felt Crown
Supplies:
Construction Paper (to make a template)
Felt
Elastic
Sewing machine and coordinating thread
Tacky Glue (optional)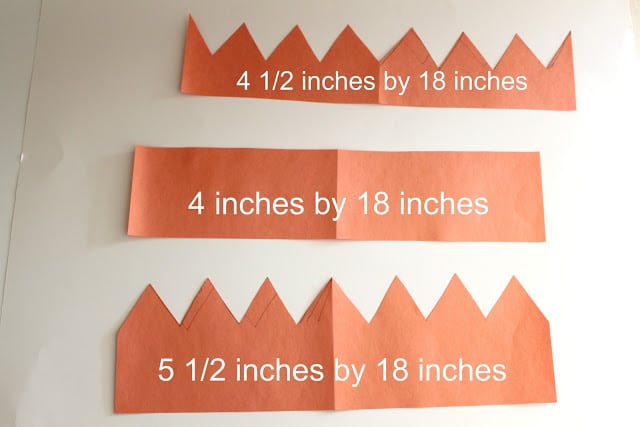 Making A Crown Template
The first thing you need to do is make a crown template.
I used extra long construction paper. Here are the dimensions I used. I didn't end up using the middle template because my 7 year old got very upset that I wanted to make one of the crowns without points. But, I think it would have made a cool Wise man Crown. (I made one for each of my boys since even though the youngest was not going to be in the program, I knew he would cry if he didn't have one too.)
Fold your felt in half and use your template as a pattern. You will need two crown pieces. Cut them out and then cut 1 piece of elastic that is 4 inches long.
More Easy Projects For Kids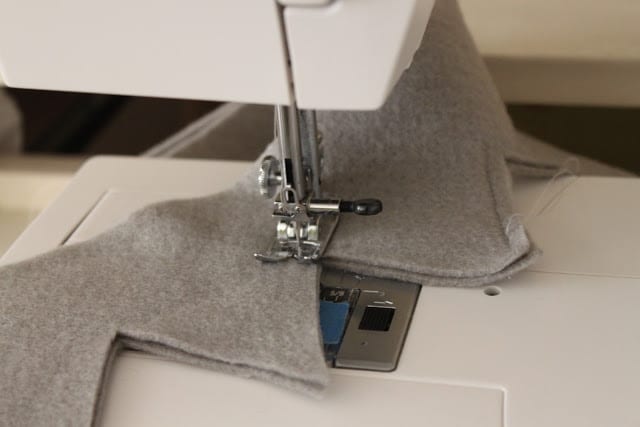 Sewing and Assembling A Felt Crown
Sew the 2 crown pieces together. Make sure to insert the elastic into one of the ends. Leave the other end open. (Do NOT sew one end together.)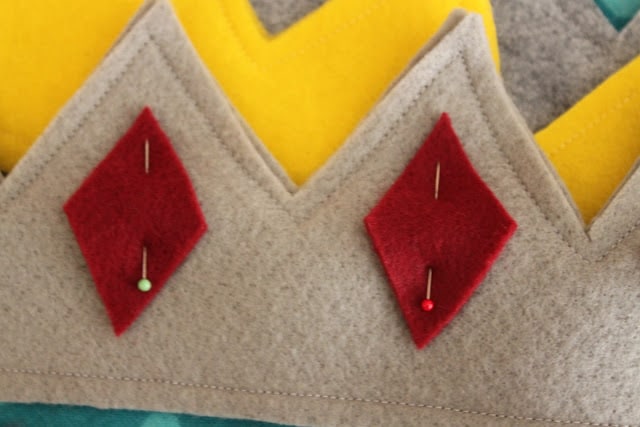 Cut out diamonds (or whatever shapes you would like) out of scraps of felt. Pin them in place.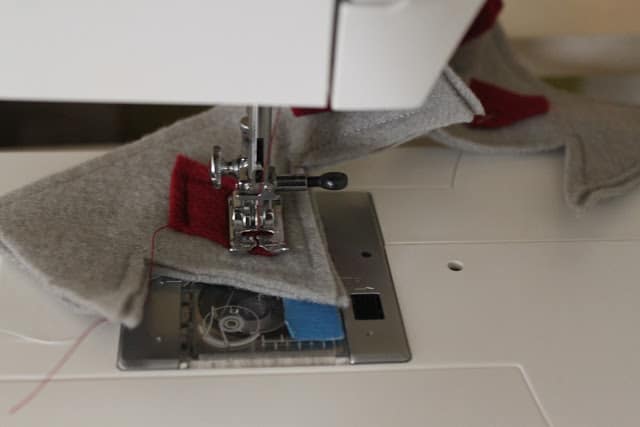 Next, sew the diamonds down.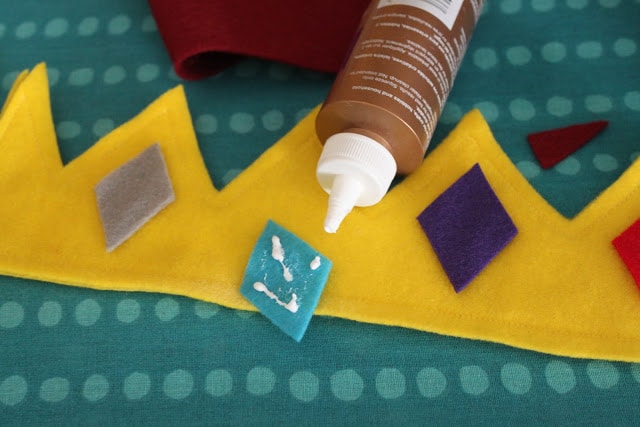 Or you can glue them with Tacky glue. I decided since this crown had so many different colors I would glue it instead of sew. Both ways work.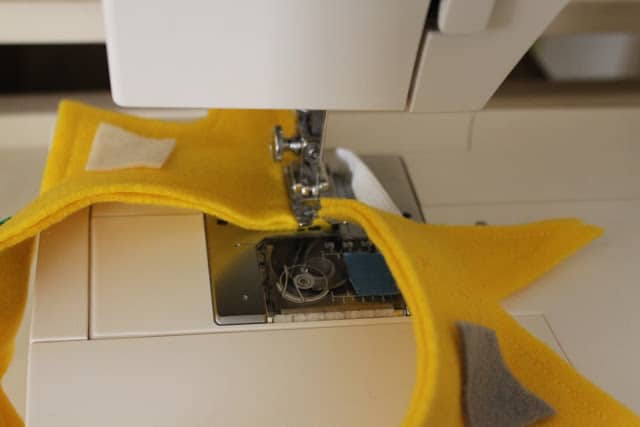 After all the sewing is done take the elastic and stretch it to the other side, slip it in between the two felt crown pieces, and sew the last side closed.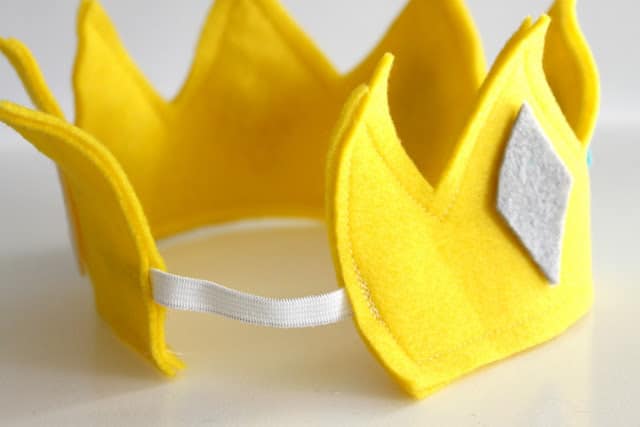 It should look like this when you are done!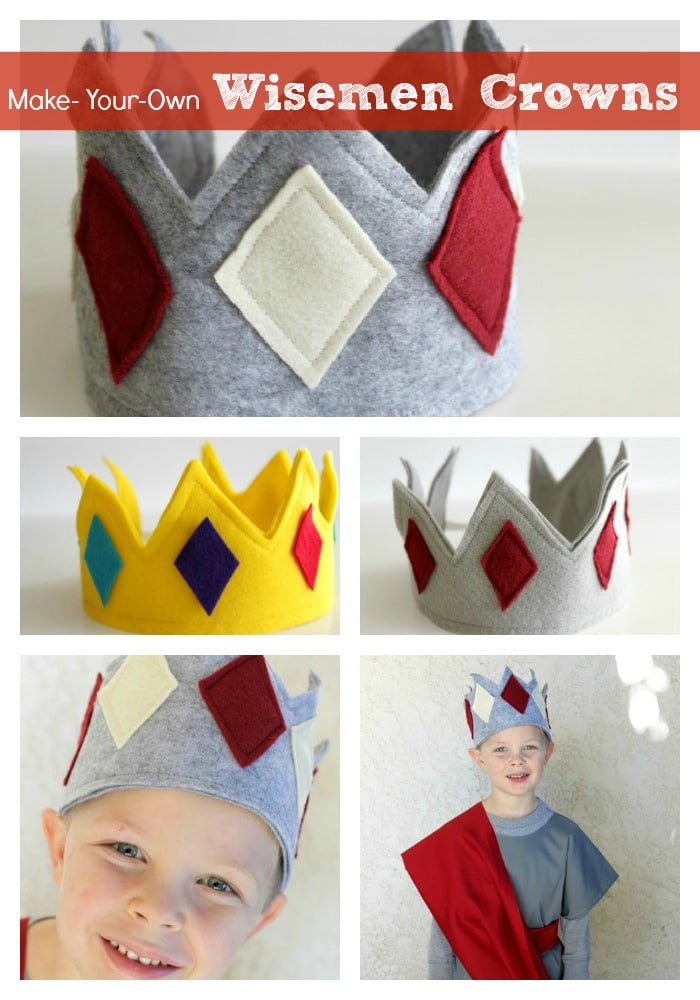 And one cute Wise man ready for his performance.