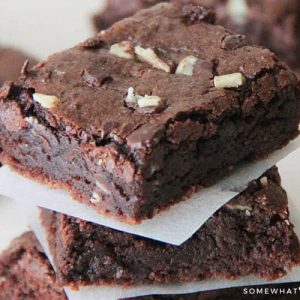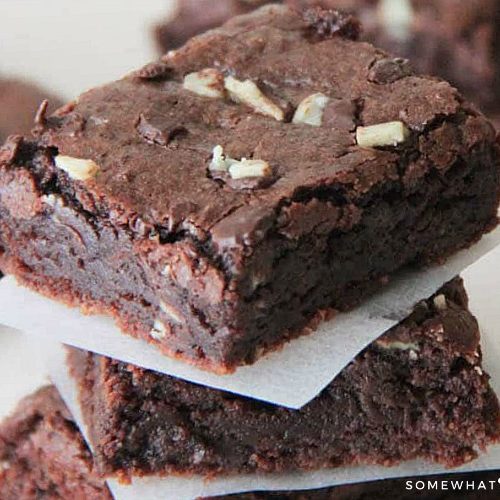 These mint brownies are so quick and easy to put together, but are still impressive enough to bring to a holiday party. Creme de Menthe Brownies just might be your new favorite treat!
In a large bowl or the bowl of a stand mixer, cream together butter and sugar.

Add vanilla and eggs, and mix until smooth.

Add flour, cocoa, baking powder, and salt, and mix until just combined.

Gently fold in creme de menthe pieces, reserving a few to sprinkle on top.

Spread evenly in prepared pan, top with remaining creme de menthe pieces, and bake 20-25 minutes, or until a toothpick inserted about two inches from the side of the pan comes out clean.

Let cool and then cut into squares (I usually cut 16 squares, since they are pretty rich).
Nutrition Facts
Creme de Menthe Brownies Recipe
Amount Per Serving (1 Brownie)
Calories 231
* Percent Daily Values are based on a 2000 calorie diet.