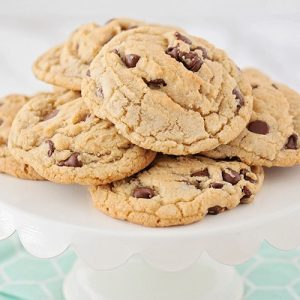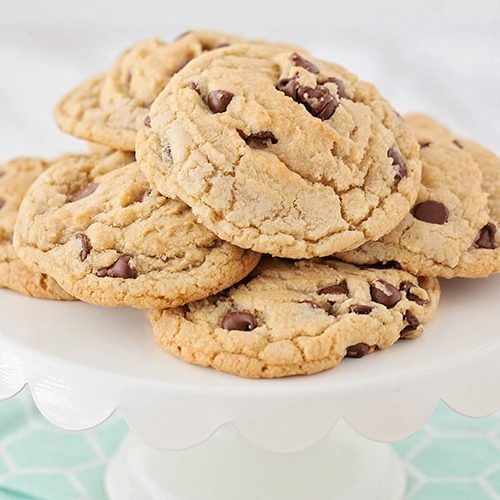 These chewy chocolate chip cookies are thick, soft and jam packed with delicious chocolate chips! Makes: 8-12 large cookies
Keyword:
chocolate, cookies, desserts
Preheat the oven to 325 degrees and line a cookie sheet with a non-stick baking mat.

In a large bowl, mix the flour, baking soda and salt.

In a medium bowl, mix together the melted butter, brown sugar and white sugar until well combined. Add the vanilla, egg, and egg yolk and mix well.

Add the wet ingredients to the dry ingredients and stir until blended.

Form the cookie dough into individual balls that are about 1/4 cup and place them on the cookie sheet 2- 3 inches apart.

Bake for 15 to 17 minutes, or until the edges are light brown.

Let them cool on the baking sheets for a few minutes to bake just a bit more before transferring to wire racks to cool completely.
Nutrition Facts
Big, Fat, Chewy Chocolate Chip Cookies Recipe
Amount Per Serving
Calories 110
* Percent Daily Values are based on a 2000 calorie diet.