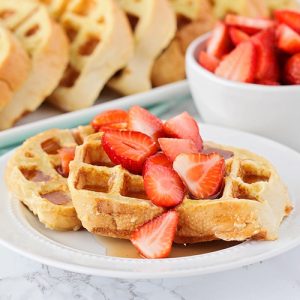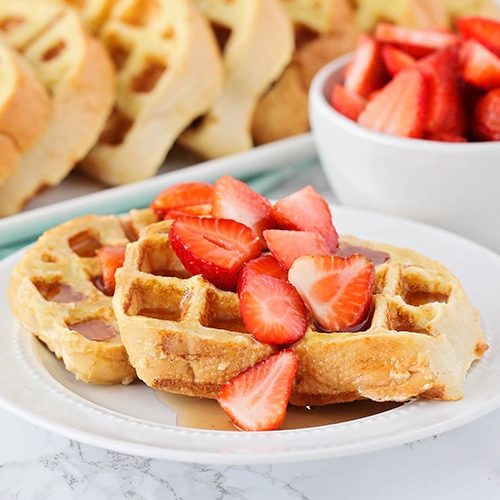 Warm, crispy edges with a soft rich inside - French Toast Waffles are a great way to get the best of both worlds!
Keyword:
breakfast, waffle
Coat your waffle iron with nonstick cooking spray and preheat.

In medium bowl, whisk together milk, eggs, salt, vanilla & cinnamon.

Dip a slice of bread in egg mixture and soak well. Place bread on hot waffle iron. Cook for 4-5 minutes or until light brown and crisped on top. Repeat procedure with the remaining bread.
If bread is not already day-old, place slices on a baking sheet and bake for 10 minutes at 350°F to dry out.
Nutrition Facts
How to Make French Toast Waffles
Amount Per Serving
Calories 200
* Percent Daily Values are based on a 2000 calorie diet.