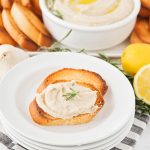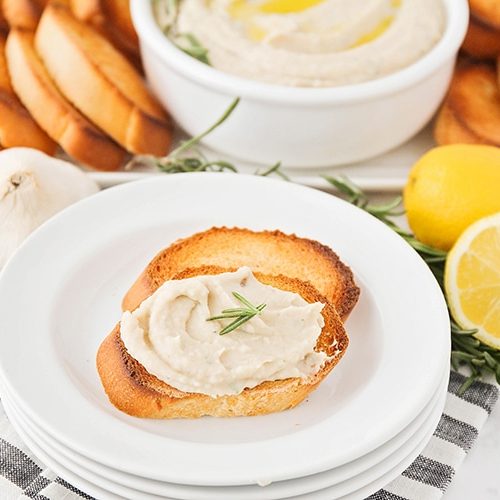 Print Recipe
Easy Roasted Garlic Homemade Hummus Recipe
This is a recipe that one-ups traditional homemade hummus. It is easy to make and the roasted garlic flavor will knock your socks off!
Add roasted garlic, beans, rosemary, lemon juice, salt, pepper and olive oil into a food processor. Process until spread is smooth. *If you're having trouble getting the spread smooth enough, you can add a tablespoon of water.

Chill in the refrigerator for an hour or overnight.

Serve with crackers, toasted baguettes or pita bread.