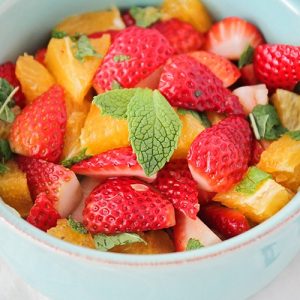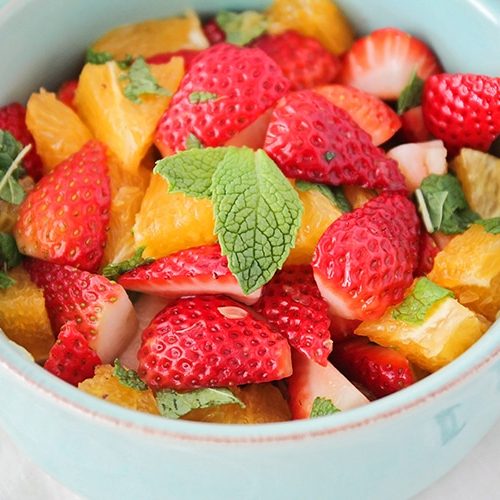 This Strawberry Orange Mint Salad is a delicious fruit salad recipe that is perfect for breakfast, lunch and dinner!
Keyword:
fruit, salad, side dish
Add the strawberries to a large bowl.

Slice the stem end and the bottom end off the orange. Carefully cut away the rind of the orange, leaving just the center fruit. Slice the orange in half, then dice into bite size pieces, approximately the size of the strawberries.

Add in the brown sugar and stir to combine. Once combined, sprinkle the mint and lemon juice over the top, tossing gently one final time. Serve alongside any meal of your choice, or enjoy alone as a great afternoon snack.
Tear the mint instead of chopping it to avoid the mint turning dark in the salad.
Nutrition Facts
Strawberry Orange Mint Fruit Salad
Amount Per Serving
Calories 100
* Percent Daily Values are based on a 2000 calorie diet.