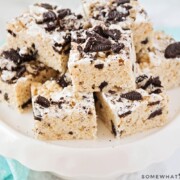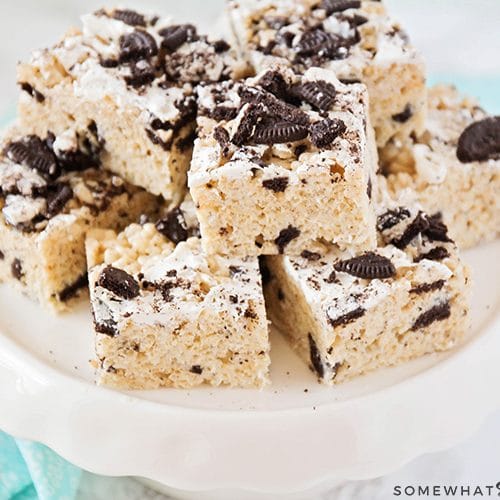 Print Recipe
Cookies and Cream Rice Krispie Treats
These Oreo Rice Krispie Treats are a fun way to dress up a family favorite!
In a heavy pan, melt the butter over medium heat.

Add in marshmallows and 1 1/3 cup of white chocolate chips and stir until melted.

Stir in cereal and 2 cups of broken cookies.

Put into a greased 9x13 pan.

Melt 1/2 cup white chocolate chips and drizzle over the top.

Sprinkle with remaining cookies.Cool to room temperature and serve.