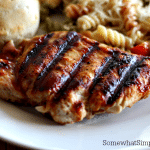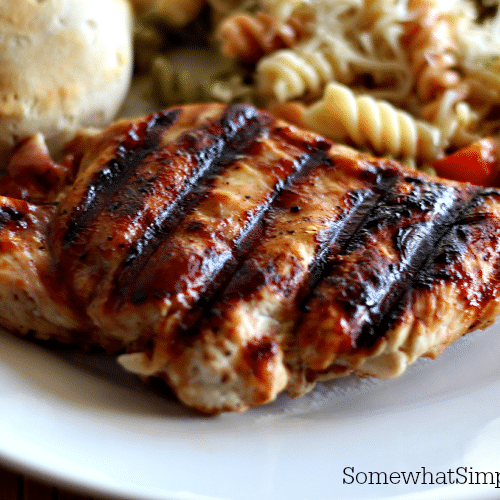 Print Recipe
BBQ Cranberry Chicken
Treat the taste buds of everyone at your next summer BBQ with this tasty Cranberry Chicken! Deliciously sweet and tangy, this chicken is made with 3 just ingredients and could not be easier to make!
Boneless

skinless chicken breasts

Cranberry sauce

BBQ Sauce.

Salt & pepper

to taste
Preheat your grill for about 5 minutes. (I used my indoor kitchen grill. If you don't have one, ask your husband to get you one for your birthday or Christmas!)

Pound your chicken to be about 1/4" thick. Sprinkle both sides with salt & pepper. Place on grill and cook for about 3-5 minutes on each side.

Meanwhile, mix equal parts of cranberry sauce and bbq sauce in a small mixing bowl.

Brush chicken with bbq mixture and cook until no longer pink, approximately 5 more minutes.

Serve fresh from the grill and you're good to go!