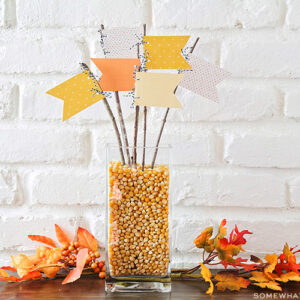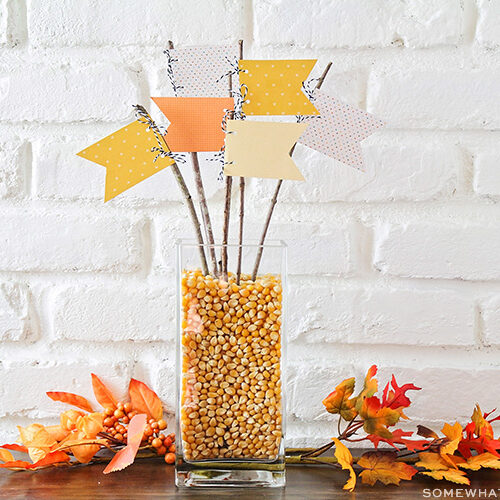 This fun fall centerpiece is made with scrapbook paper and twigs from the yard! It's festive, versatile and so easy to make!
Make a pennant template in the shape and size you would like by drawing lightly on the cardstock with a pencil. Trace this template as many times as you need, then cut them out with scissors.

Punch two small holes on the straight side of each pennant.

Lace your twine or ribbon through the holes and tie the pennants to a twig.

Fill a glass vase with popcorn kernels, then stick the twigs inside.
Double-sided cardstock works best, or you can glue to sheets together with the printed sides facing out.