Greet your guests with a happy "hello" by making one of these creative wreaths!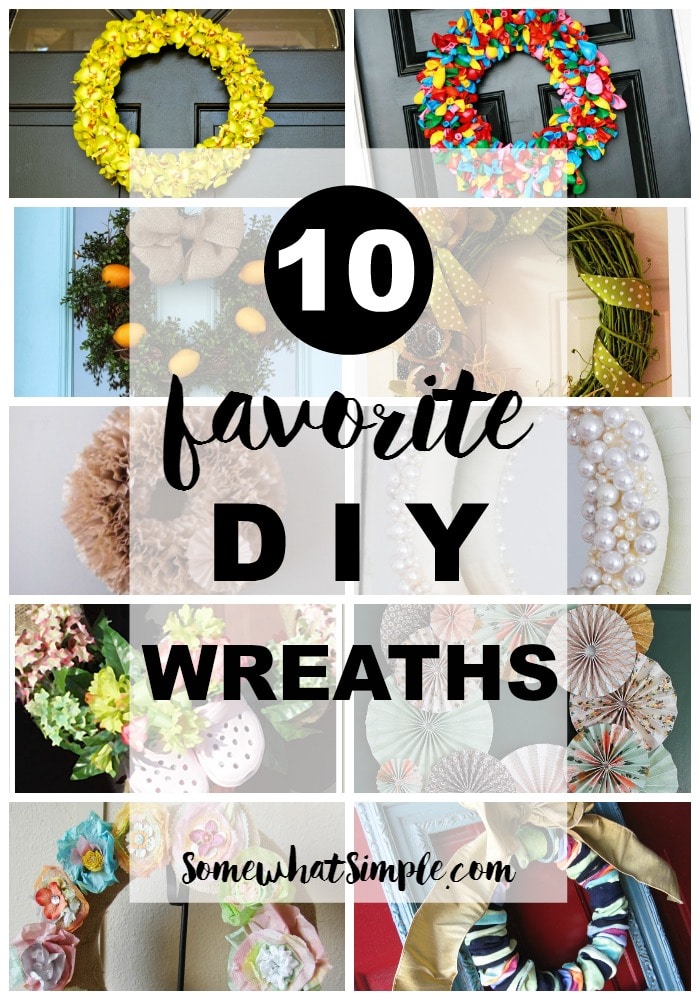 I love love love wreaths, but you would never know it because I don't have a single one hanging anywhere in my house! I just haven't found the perfect one for me yet- either that or I have found too many I love I can't settle on just one! Here are some fun wreath tutorials I've seen floating around the blogging world. Take a look!
10 Favorite DIY Wreaths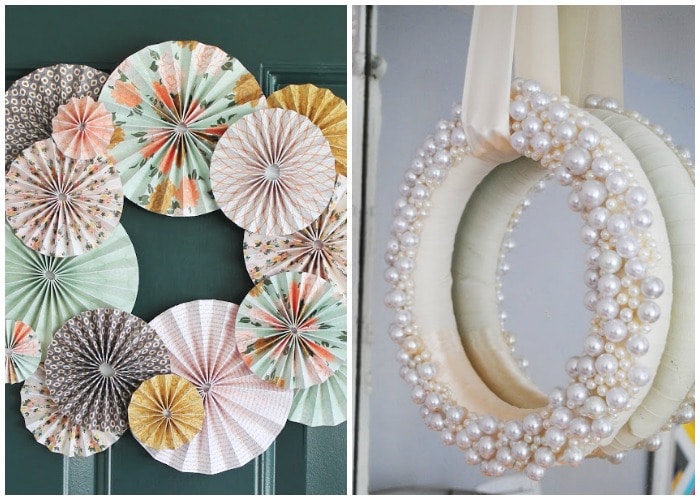 Accordion Fold Paper Wreath from The Craft Patch.
I LOVE this one! And what a great use of some scrap paper!
DIY Pearl Wreath from Classy Clutter.
I think this would be so pretty to hang during the winter!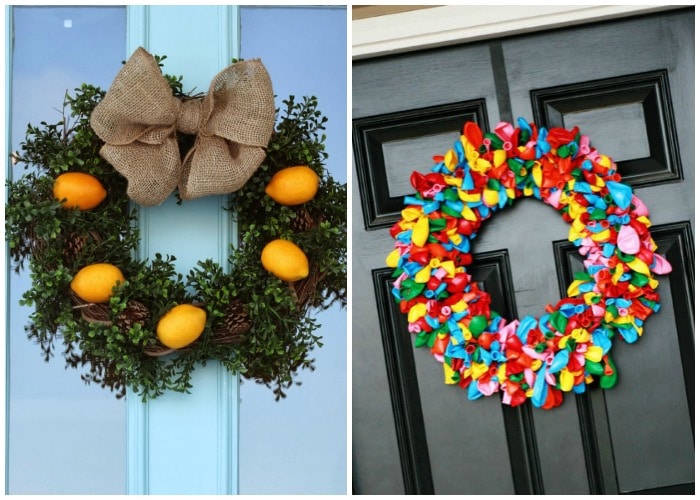 Citrus Wreath from House by Hoff.
I love the pop of color the oranges add to a neutral wreath!
Birthday Wreath from How Does She.
I love the idea of using balloons for this – so colorful and fun!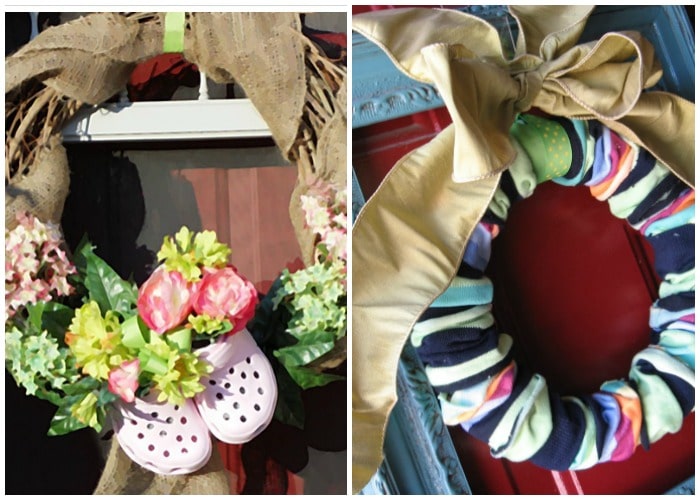 Croc Wreath from Recaptured Charm.
What a fun idea! Perfect for the summer!
Dollar Store Sock Wreath from Blue Cricket Design.
So darling, and so affordable!
Pretty Orchid Wreath from 2 Giggle Boxes.
Love the bright colors on this one. And it could be fancy or simple – so cute!
Calle Lilly Wreath from Positively Splendid.
Another beautiful floral wreath!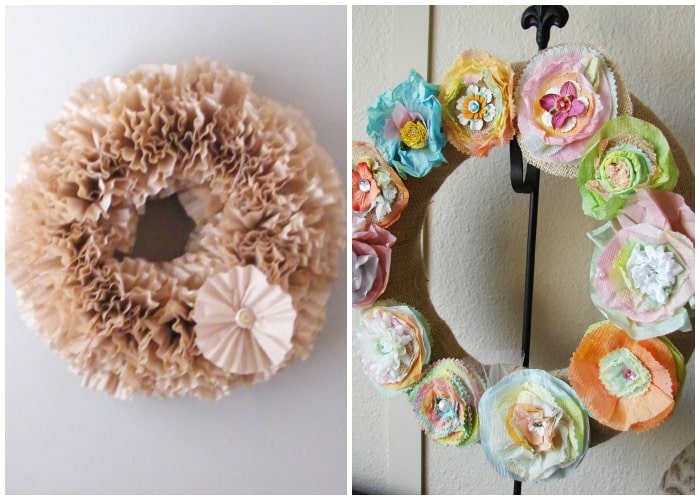 Coffee Filter Wreath from The Vintage Bench.
I love this shabby chic wreath!
Paper Towel Wreath from Redberry Barn.
Seriously, paper towels!!! I love it!
. . . . .
Which one is your favorite???
I think it's time I decorated my front door – these wreaths are all amazing!
Do you have a wreath on your front door or anywhere else in your house?
This post originally published on Somewhat Simple in July 2010. It was updated with some of our new favorite wreath tutorials in July 2016.