Planning a date night at home is a great way to have some casual fun with your sweetheart!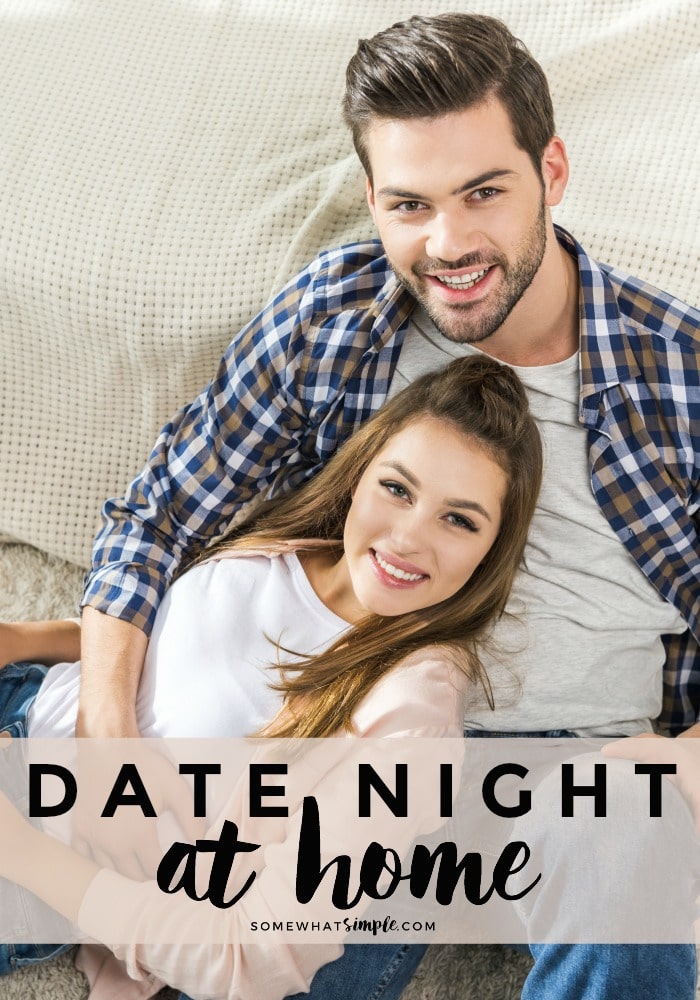 No babysitter? No plans? NO PROBLEM!
I definitely enjoy a night out on the town, but I also enjoy being in the comfort of my home with the one I love the most! The date idea I'm sharing today is simple, relaxing and totally fun! So put the kids to bed, set down your phones and get ready to reconnect!
Here is how it works –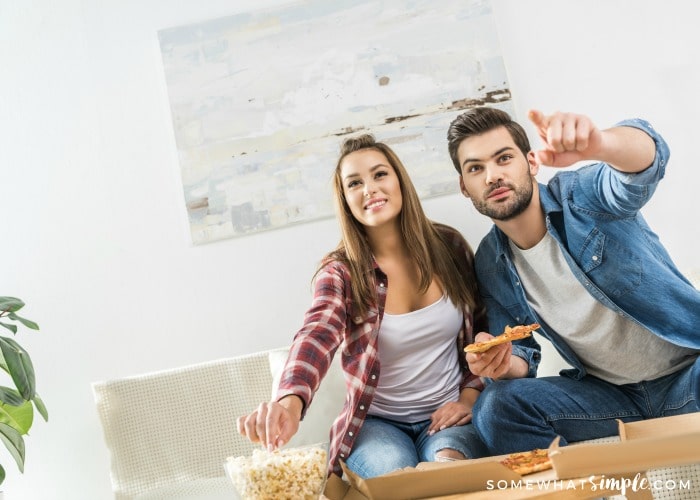 Your Choice, My Choice – A Date Night At Home
Each of you get to make a couple choices…
Choice 1 – A Treat to Eat
Some of our favorite options are-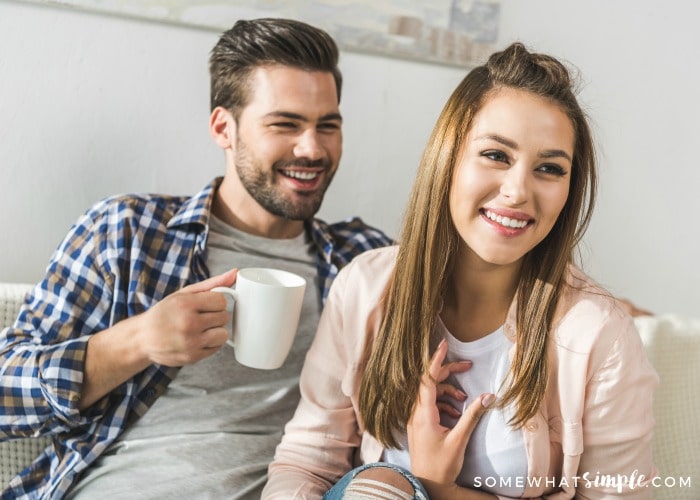 Choice 2 – A Game to Play
I like game boards, he likes video games. We each pick 1 favorite and then we play them both, together! A couple of our favorite 2-player games are –

The Set Up –
Put the kids to bed, get in some comfy clothes, and put away your phones and computers.
For a special touch, light some candles. (Candles always make everything more romantic!)
Bust out the snacks and drinks, then each of you grab your games!
Play until your heart is content!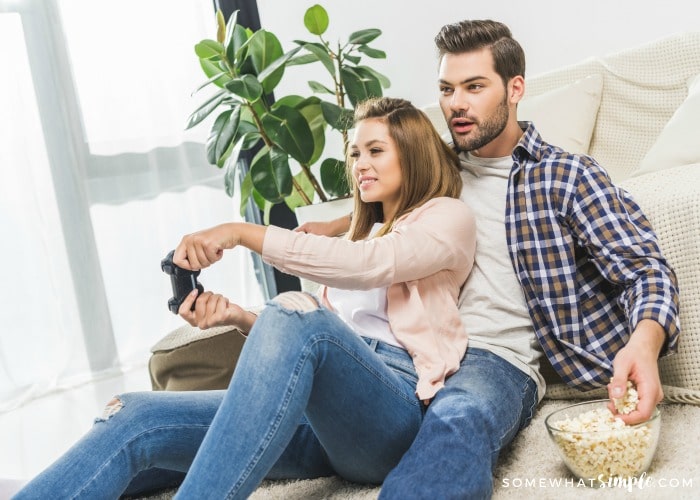 It was SO nice to not have the distractions of our phones/computer. We just focused on the game at hand and we had so much fun together.
Well, there it is…a quick and quiet night with your spouse at home!
Here are a few more ideas we know you'll love –
https://www.somewhatsimple.com/pizzaria-date-idea-with-love-actually/
. . . .
ABOUT THE AUTHORS: We are so excited to be here again contributing to Somewhat Simple! My name is Corie and I belong to a website called, The Dating Divas. We post original, inexpensive and fun date ideas that are a perfect solution for any marriage! We also feature crafts, marriage tips, ideas for holidays, and SO MUCH MORE! We enjoy dating our hubby's so much that we want to share our ideas with YOU.