Let's make some tissue paper pom poms – shall we?!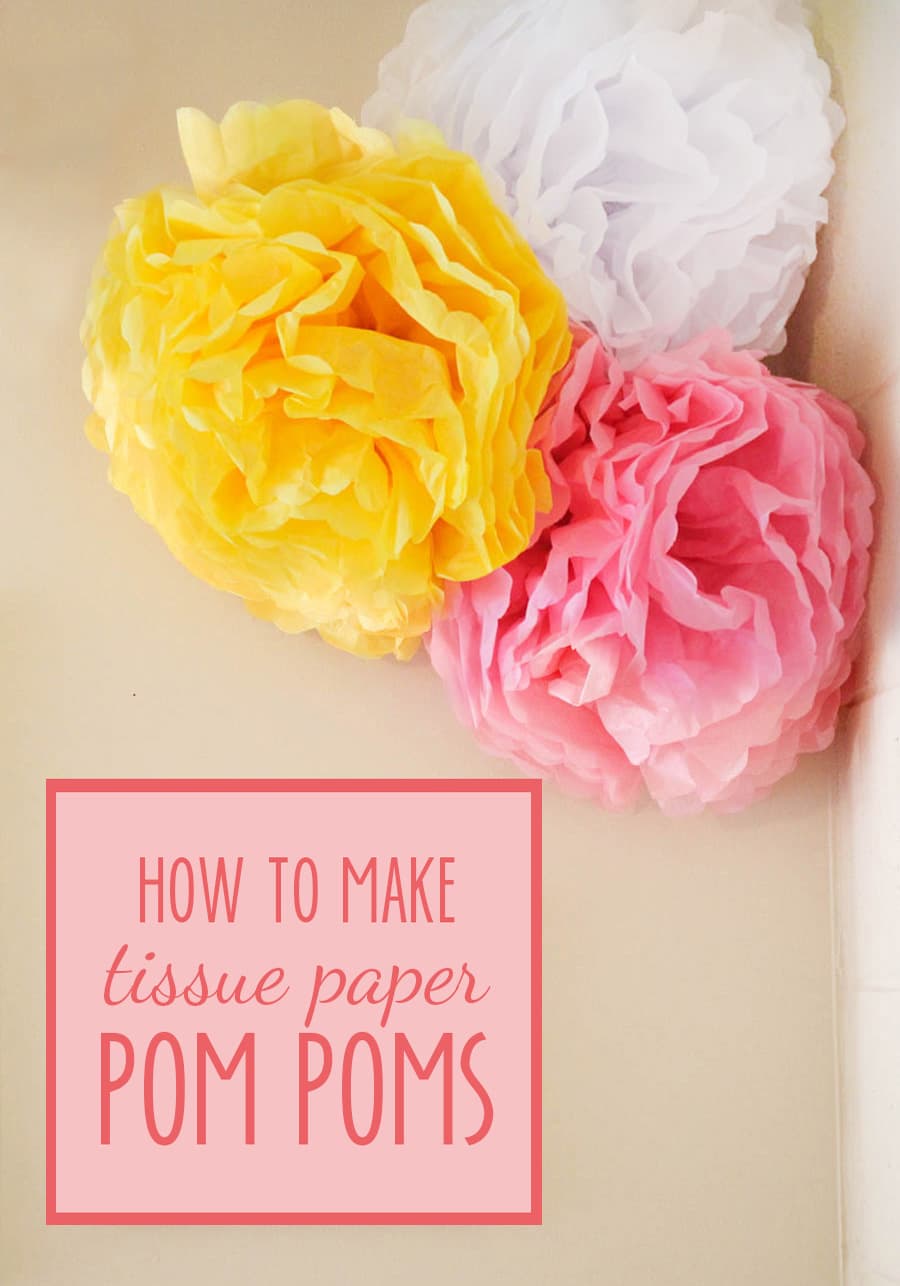 These tissue paper pom poms are such a fun, simple craft to make! Use them to decorate for your next birthday party, hang some in your daughter's room, or put smaller ones on top of a gift box as a fun little twist to yours presents! Martha even uses them as napkin rings- so cute and so versatile! Want to learn how to make them? (Of course you do!) Let's get started!
Here is a simple video we made of the process, but keep reading if you want to see the written tutorial!
Tissue Paper Pom Poms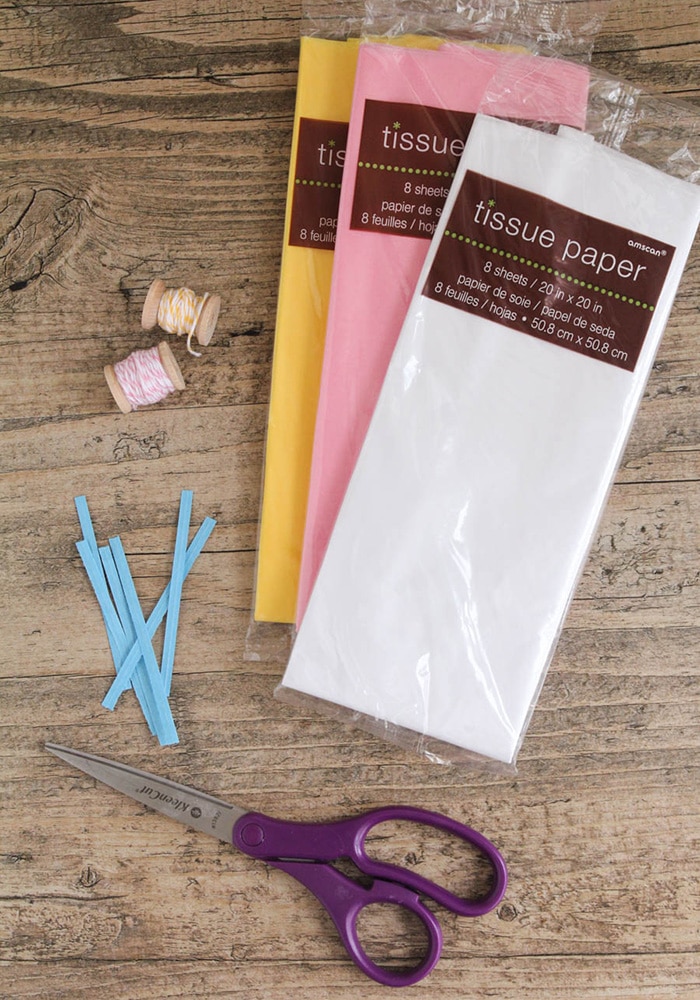 MATERIALS:
tissue paper
twist tie -or- 4″ piece of floral wire
scissors
ribbon or string
DIRECTIONS: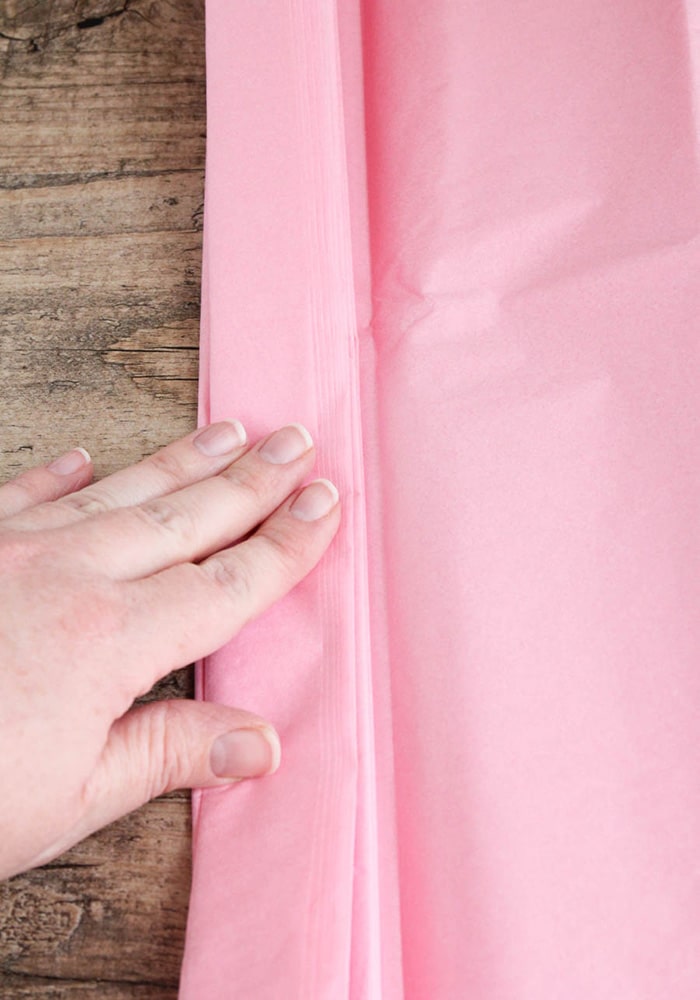 1. Layer (8) 20 x 30″ sheets of tissue paper horizontally. Make 1″ accordion folds vertically, creasing each fold.
* Tip: I use a credit card to deepen the crease… the "creasier" (is that a word?!) the neater it looks!
2. Fold a twist tie or floral wire in half and twist over the center of the folded tissue. Add a piece of ribbon or twine if you plan on hanging your pom pom.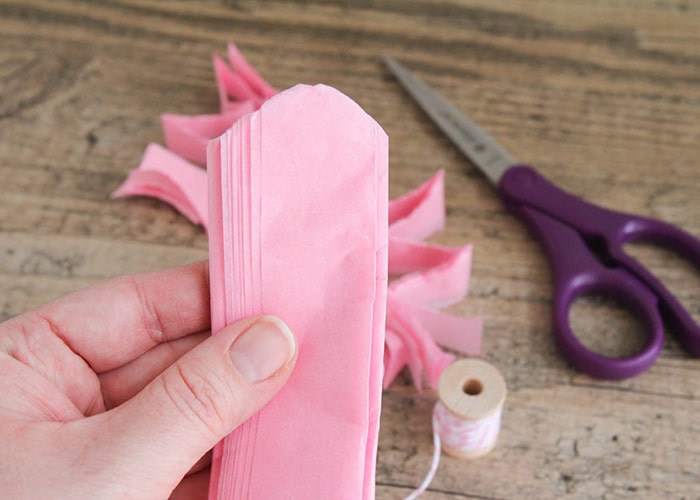 3. Using scissors, trim ends of tissue into decorative round or pointed shape.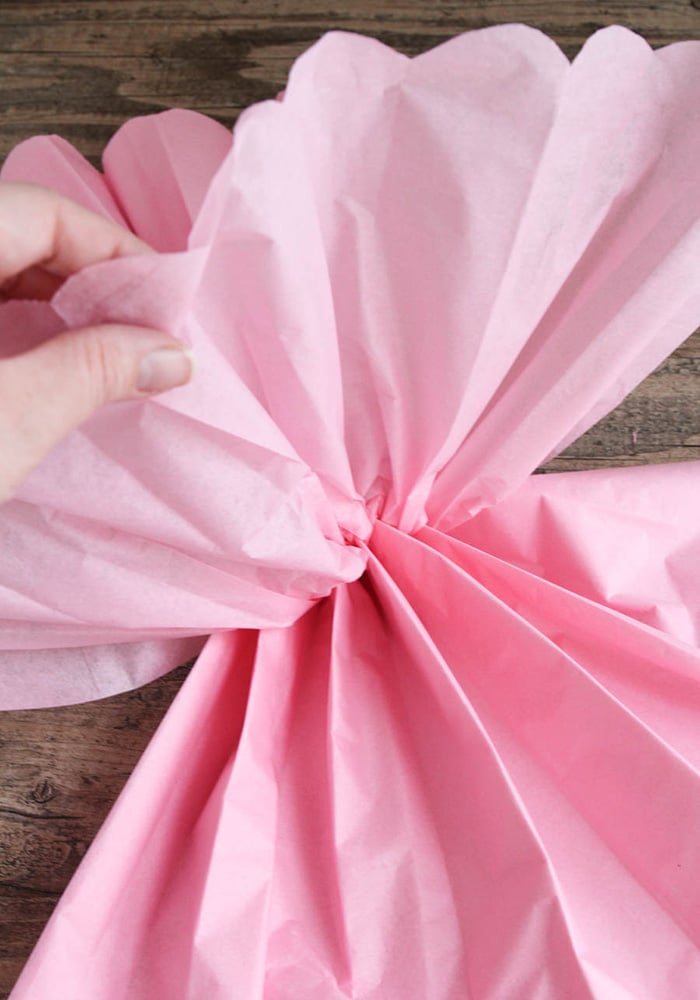 4. Separate layers by pulling away from the center, one flimsy sheet at a time.
*Warning: The sheets tear very easily, so be nice!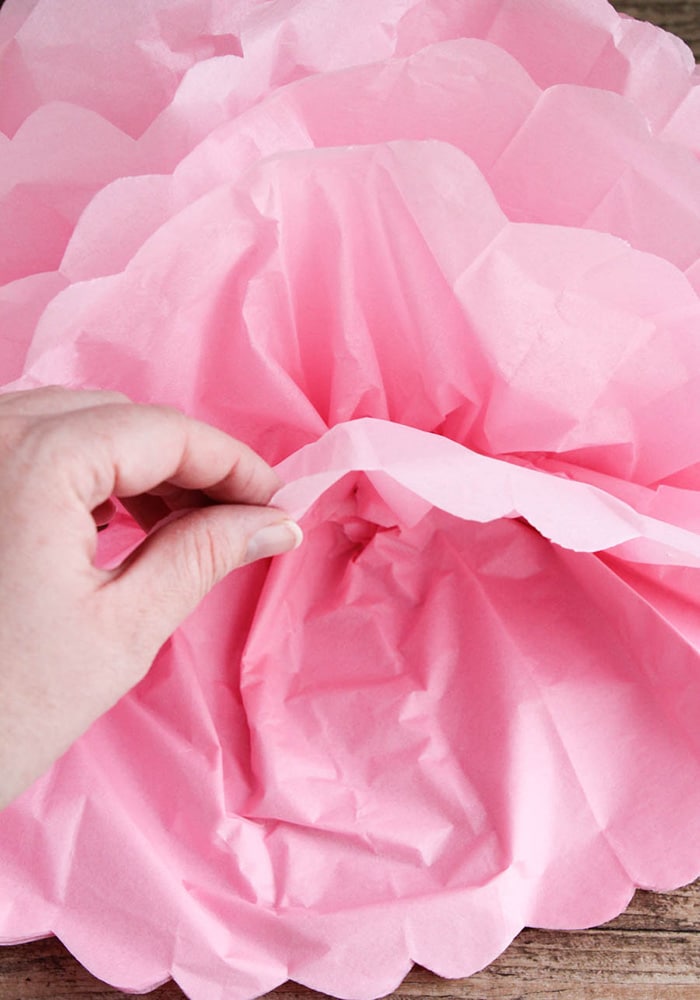 5. Continue separating until your pom poms are nice and fluffy!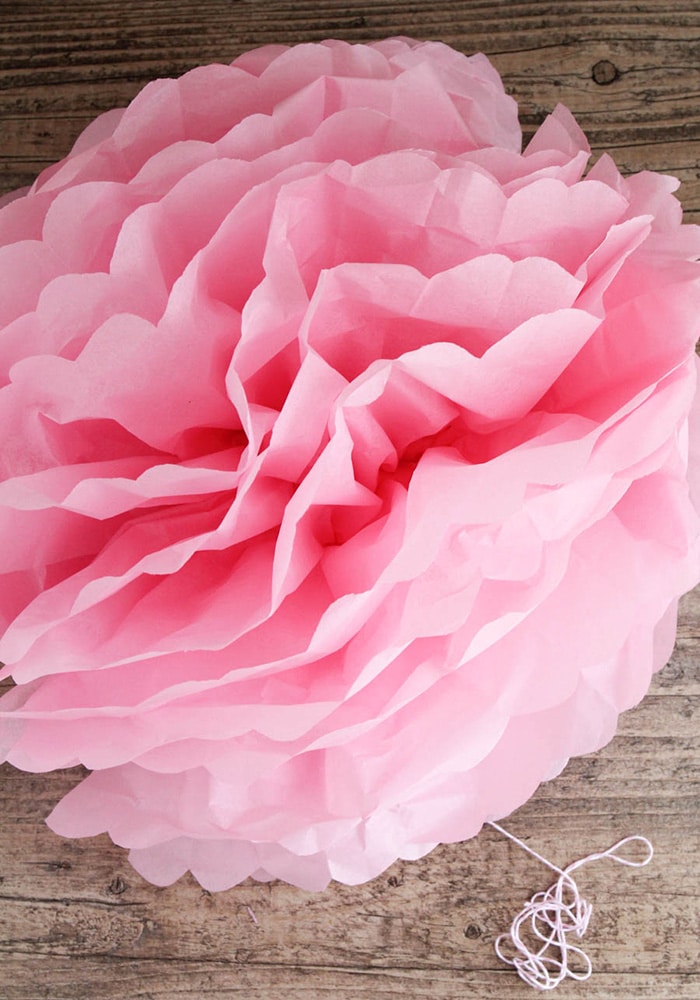 And that's it! How fun (and easy!) is that???
Hang and ENJOY!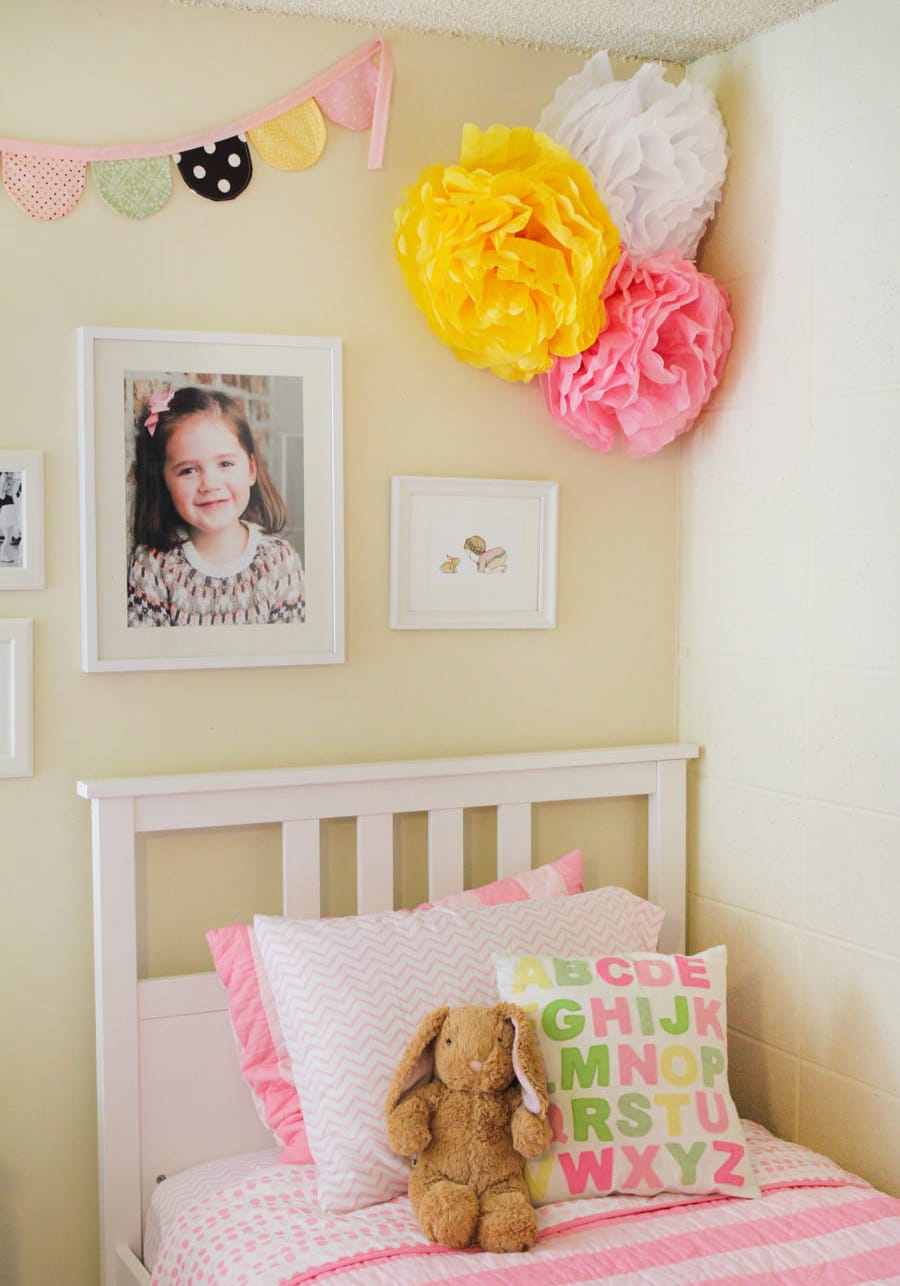 I seriously LOVE how cute these look as a piece of decor.
What little girl wouldn't LOVE to have this in her room?
Have fun creating your own tissue paper pom poms!
ABOUT THE AUTHORS: Today's tutorial is a guest post from the sweet twin sisters of Lolly Jane. This post originally published on Somewhat Simple in February 2011. The images and post content were updated in January 2016.