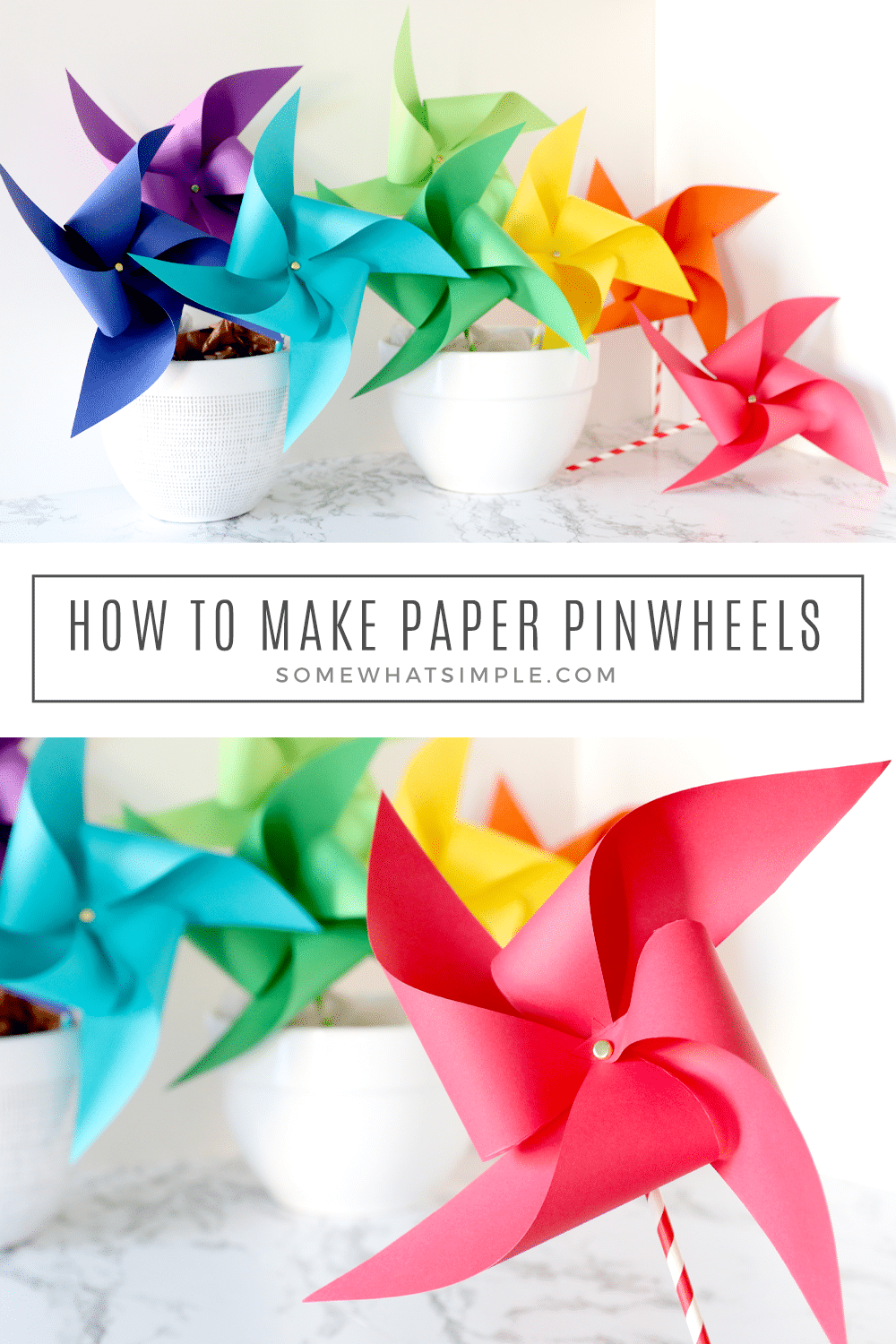 Ready for a fun craft that can be made in minutes? Here's how to make paper pinwheels for your next craft day, party or special celebration!
Here are a few more colorful crafts you might enjoy: Paper Bag Pinatas, Painted Rock Art, and Stained Glass Butterflies.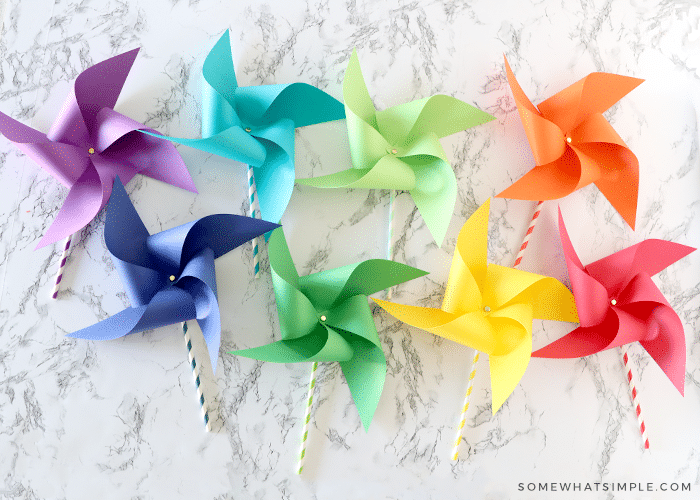 Is there anything more bright and colorful than these fun paper pinwheels? How can you look at these and not smile and be happy?! Pinwheels are some of the easiest paper crafts you'll ever make, and they serve as an affordable + quick way to decorate for a party or gathering. Here's how to make them –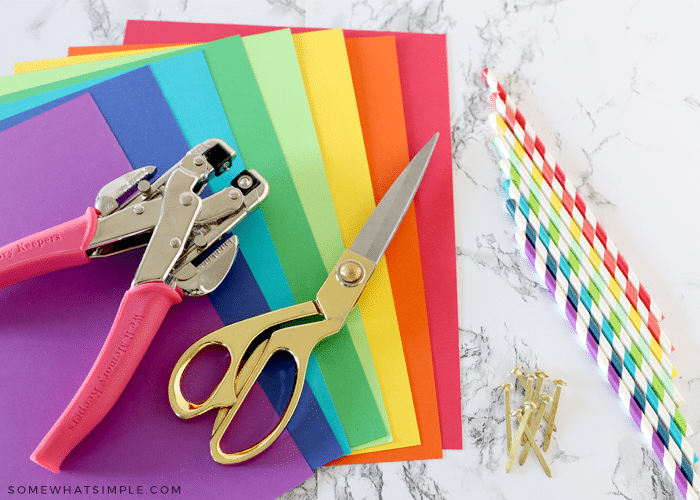 How to Make Paper Pinwheels
SUPPLIES –
paper*
scissors
hole punch / Crop-A-Dile, the smaller the hole, the better.
paper straws
brad fasteners
* You can use cardstock, construction paper, or printer paper in the print and color of your choice, but we found that the thinner paper worked best if you plan to have them spin in the wind.
DIRECTIONS –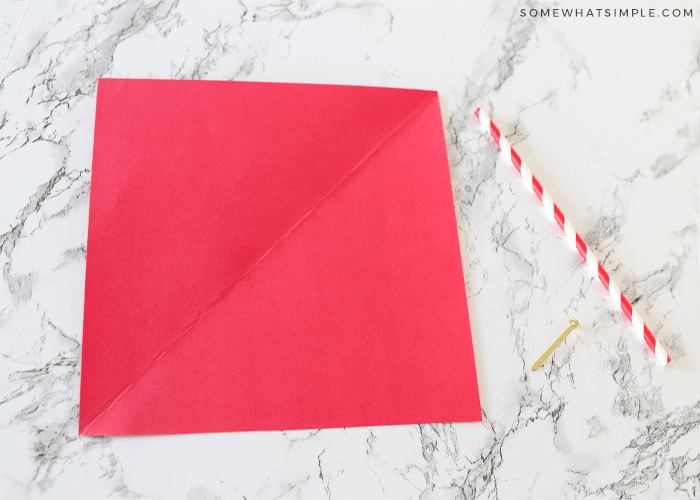 Cut a piece of paper into a perfect square. (You can do this by bringing opposite corners together and cutting off the strip on the side.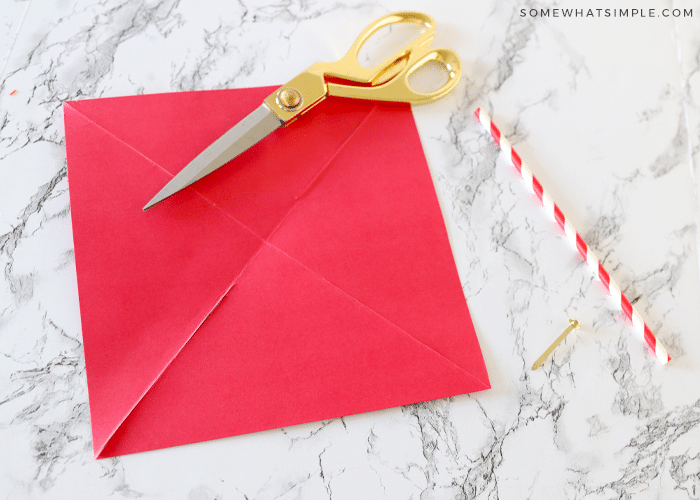 Cut the paper from each corner up to about an inch from the center.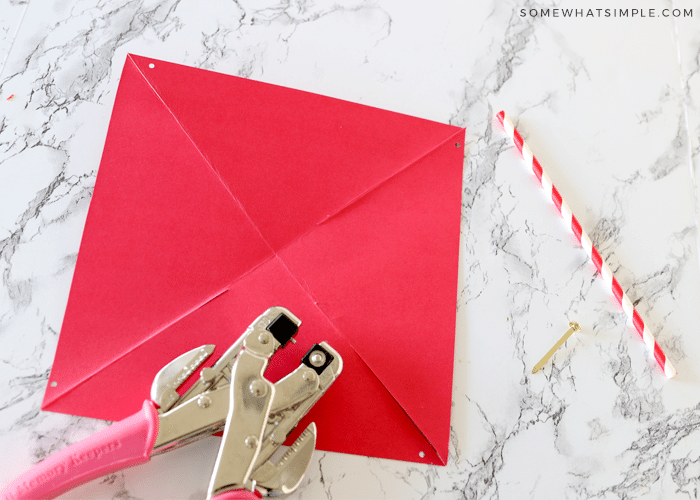 Punch a hole to the left of each straight cut you made with your scissors.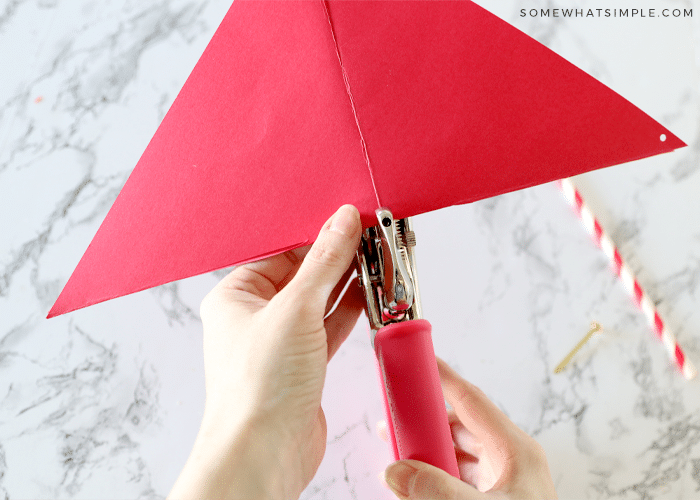 Using a hole punch or the tip of a pencil, make a hole in the center of the paper.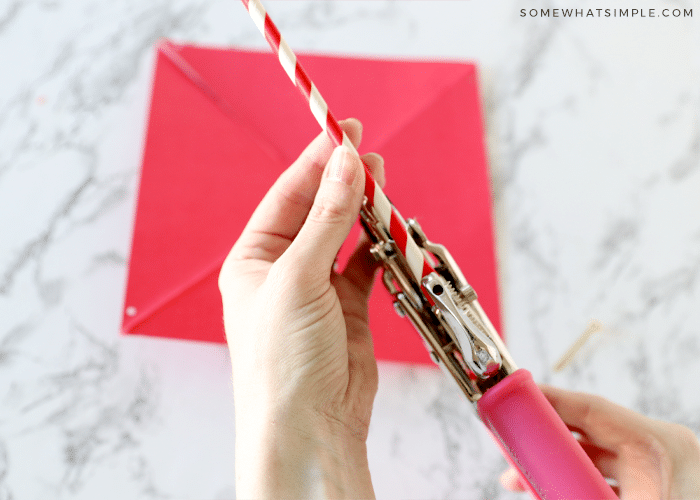 Flatten one end of your straw, then punch a hole through it.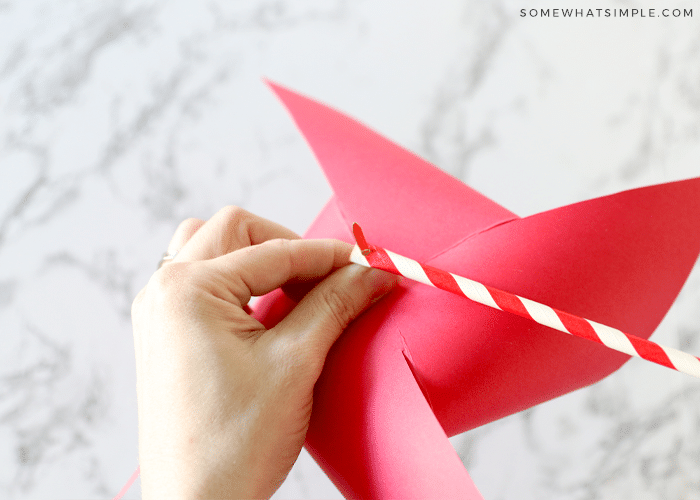 Bring each corner with a hole to the center of the paper, lacing a brad through each hole. Line up the hole in your straw to the brad, and stick the brad through the straw. Fasten the brad to secure.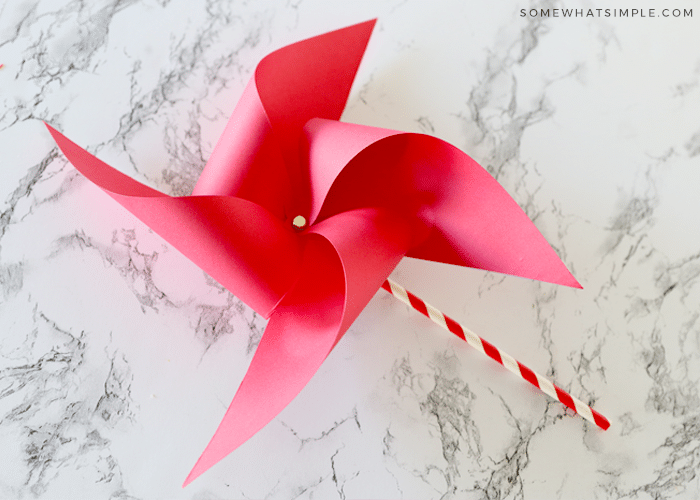 And you're done!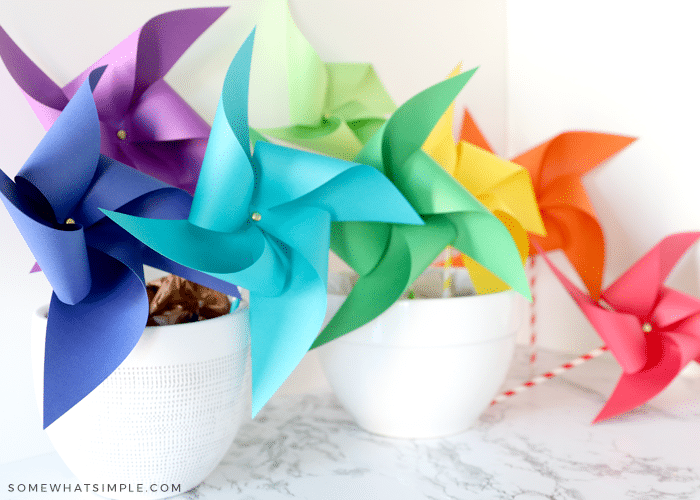 How cute would a bunch of paper pinwheels look sitting in a vase with flowers? You could even make some mini ones to use as cupcake toppers! There are just so many fun ways to use these pinwheels.
More Fun Crafts For Kids