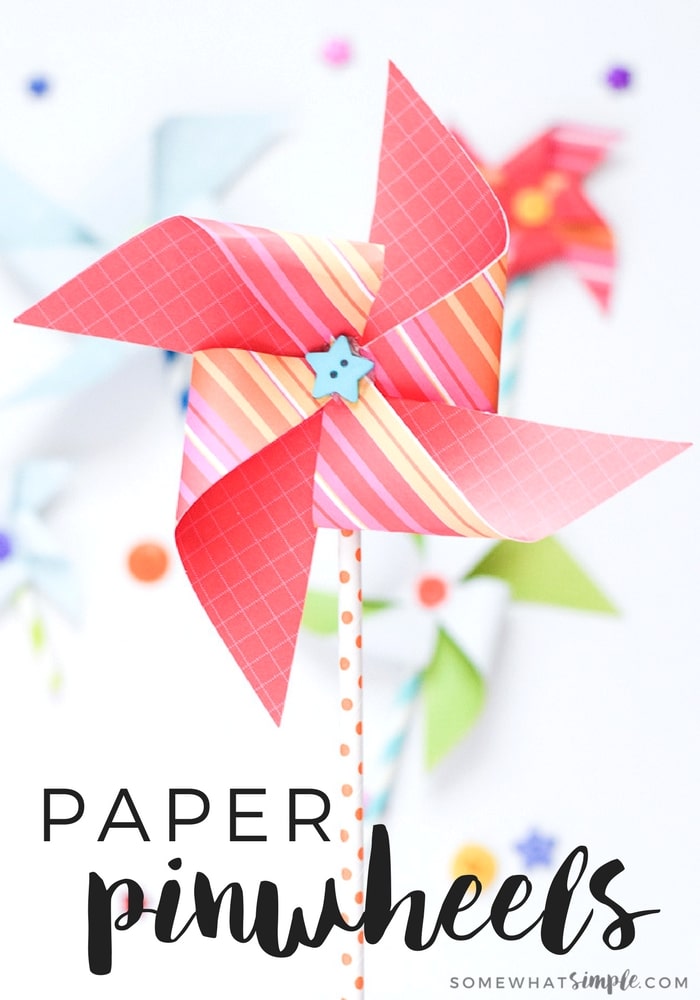 These paper pinwheels are a colorfully fun craft to make with the kids!

My little guy and I are always on the look-out for colorful pinwheels at the craft stores to add to our outdoor garden. This year I decided it would be fun to bring those colorful pinwheels inside and use them in our spring & summer decor! (Fun, right?)
More Fun Crafts For Kids

How to Make Paper Pinwheels
Supplies –
Note –
When I first thought about this project, I planned to have these paper pinwheels spinning, just like the real plastic ones. But when little hands are in the mix, I found that it's much easier to glue these together and forget about the spinning! Just keep in mind if you want yours to spin, use those little brads, not the glue!
Directions –
Cut the paper into squares.
Find the center of the square and mark it with a dot.
Starting at a corner, cut the paper up to about a half an inch from the dot.
Continue making cuts at each corner, stopping before the dot each time.
Add a dab of glue to the middle and fold in one of the triangle shaped flaps – corner to middle – then press until the glue holds.
Skip a triangle shape then fold in the next one, placing a dab of glue in the middle.
Continue this process all the way around the square until 4 triangles are folded into the middle, making sure to use every other to get that pinwheel effect.
Finish off the pinwheel by gluing on a button to the middle, or any other fun embellishment.
Add a bit of glue to the paper straw and attach it to the back of the pinwheel.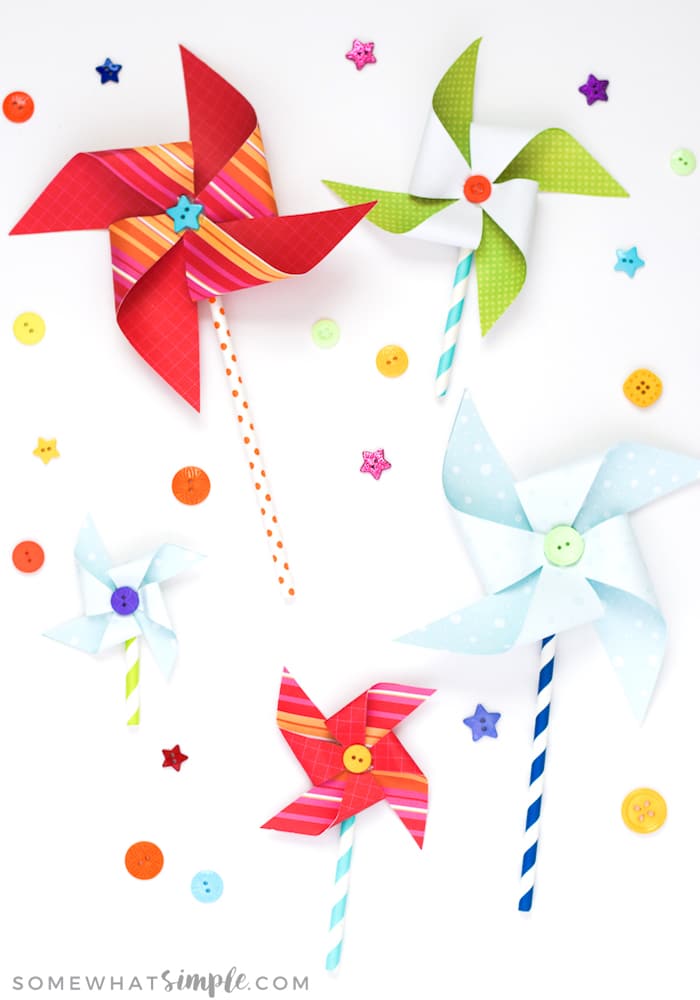 How cute would a bunch of paper pinwheels look sitting in a vase with flowers? You could even make some mini ones to use as cupcake toppers! There are just so many fun ways to use these pinwheels.
Here are a few more colorful crafts you might enjoy: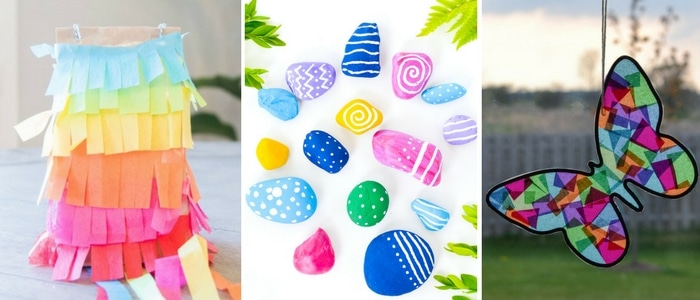 Paper Bag Pinatas // Painted Rock Art // Stained Glass Butterfly