These mini pinatas are an easy craft to make with your kids and are perfect for your next celebration!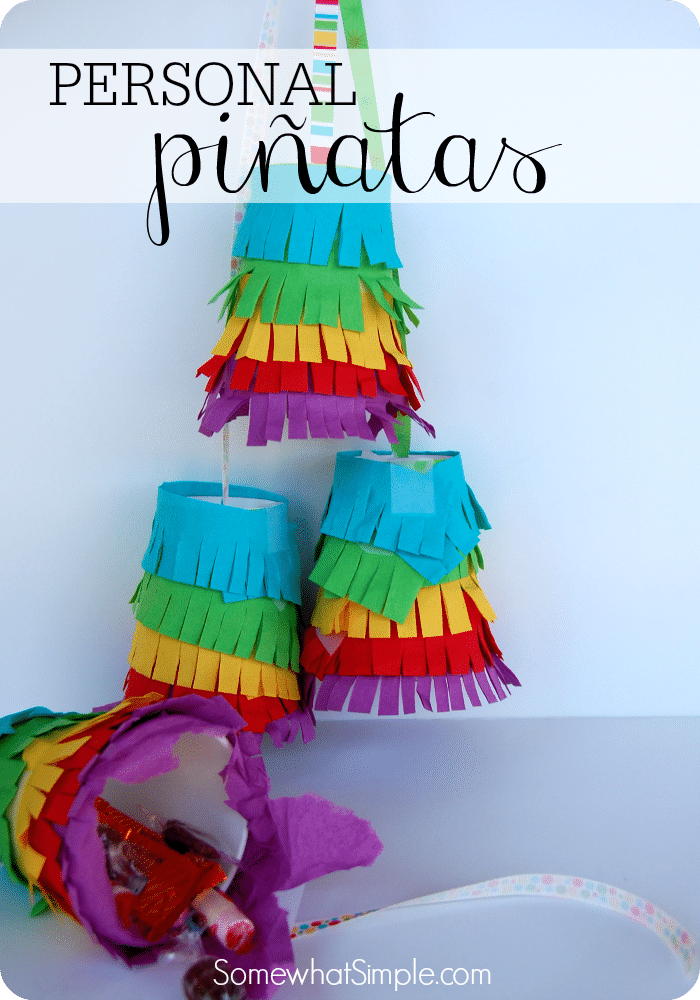 What kid doesn't love a pinata?
These mini pinatas are not only a fun party activity, they are also a super easy craft for kids! No long sticks are needed to bust these open, no ropes are used to hang them up high – moms and dads will love them too! Here is a simple tutorial on how to make your own!
How to Make Mini Pinatas
Materials Needed:
Paper Cups

Colorful Napkins or Tissue Paper

Tape

Ribbon

Tape
Candy and Small Toys for Filling
Rubberband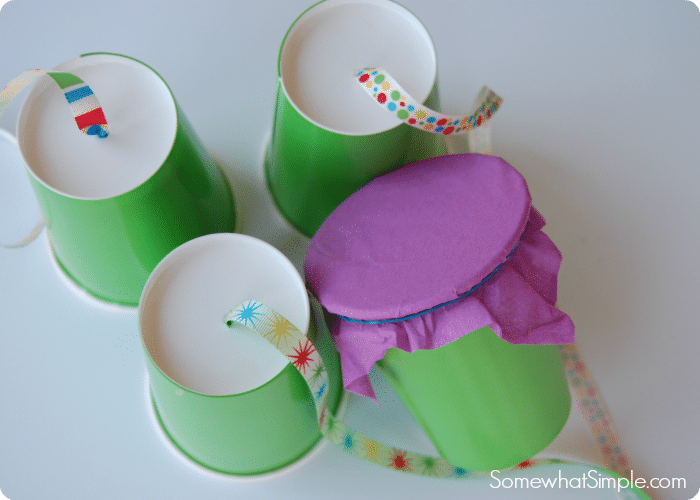 Directions:
Begin by poking a small hole in the bottom of each cup and threading a ribbon through. Tie a knot in the ribbon to prevent it from slipping out.
Fill cups with candy or small toys and cover with a piece of tissue paper, using a rubber band to hold it in place.
Cut the napkin or tissue paper in in small strips and then fold each strip in half. Cut slits along the fold and then wrap strips around the cup, using tape to keep them in place. Attach strips all the way up and around the cup.
Tape a piece of ribbon to the tissue paper that is holding all the the goodies in. When it's time to bust open the piñata, allow the recipient to pull the taped ribbon, causing the tissue paper to rip and the goodies to come spilling out!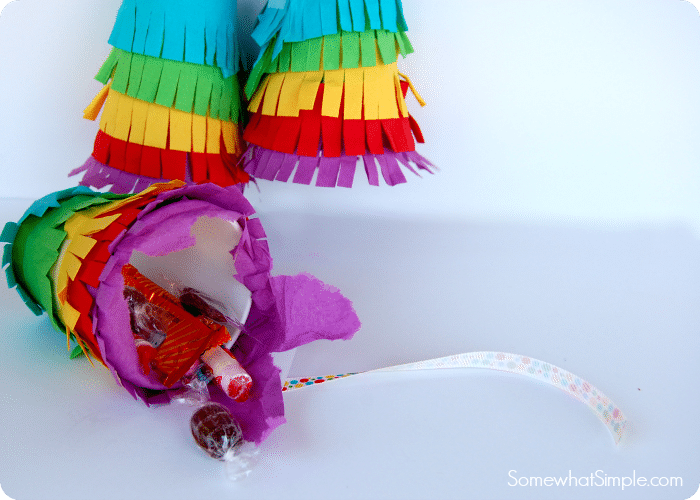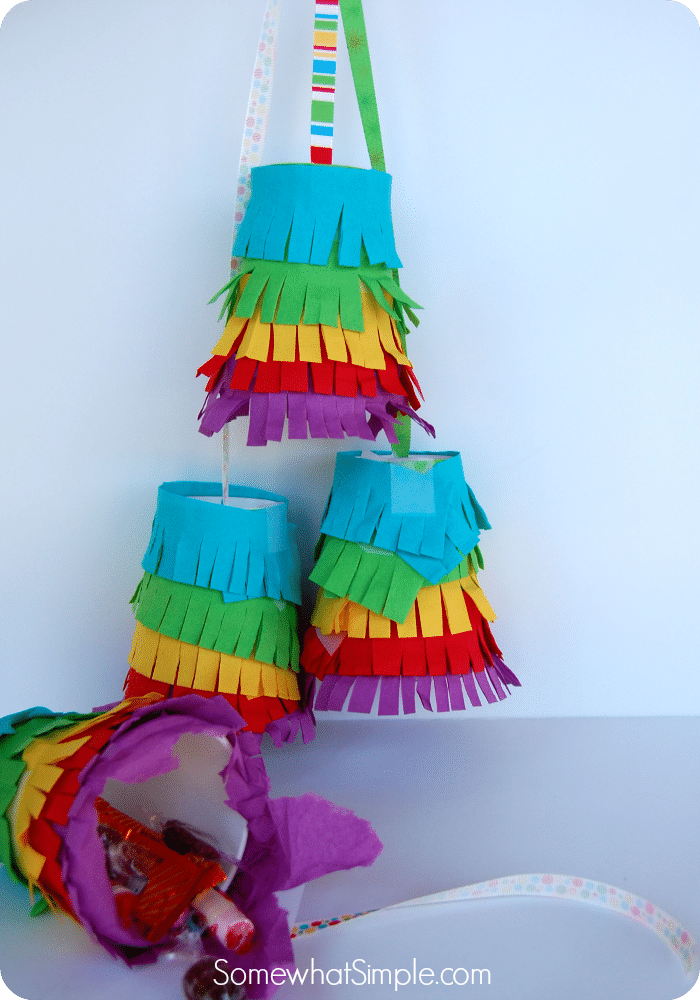 Time to celebrate!
(Aren't these so fun?!)
I just love how versatile these can be! Chose any colors or theme you want and put anything inside-
who wouldn't LOVE these at their next party?
Have fun!!!
This post originally published on Somewhat Simple in November 2011 but was updated in August 2014