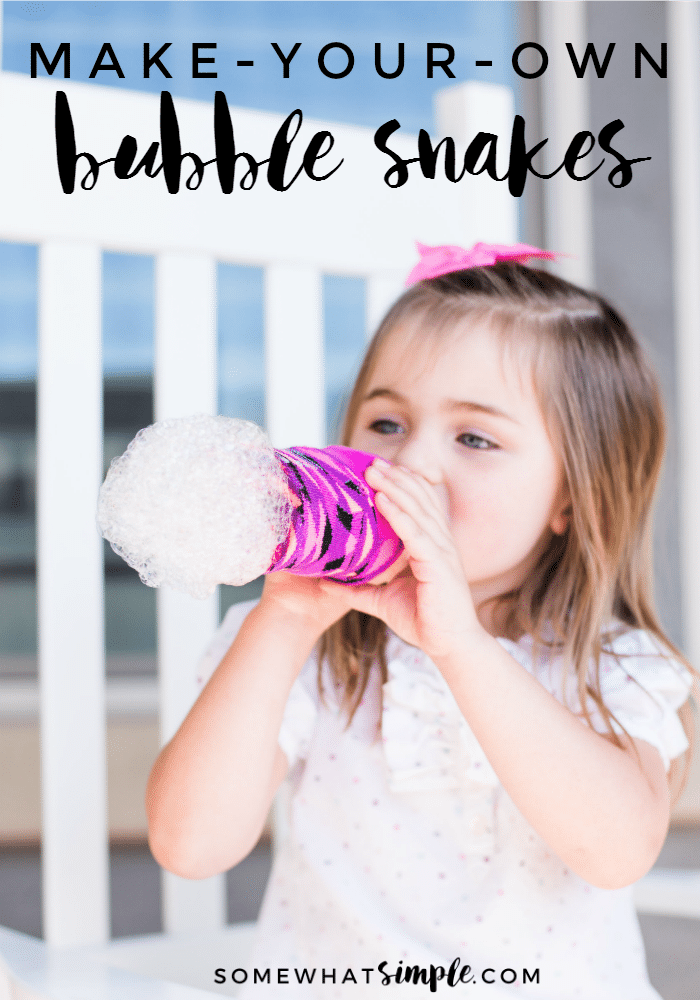 Looking for some good, clean fun? These bubble snakes can be ready in two minutes or less!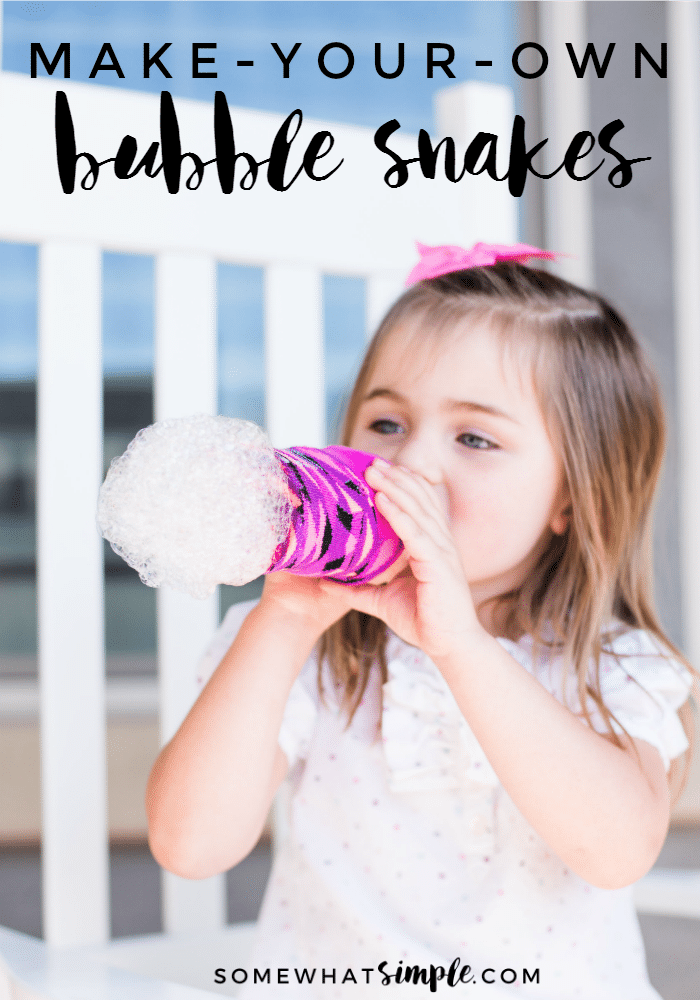 We've been making these bubble snakes every so often for YEARS now! I actually prefer them to the regular bubbles and wands you buy in the store. Even the tiniest of toddlers can experience the fun of blowing bubbles with this method. You probably have all the supplies you need in your home right now, so, let's get started, shall we?
Here is how to make them –
How to Make Bubble Snakes
SUPPLIES –
liquid dish soap
old socks
scissors
water bottle
small bowl
DIRECTIONS –
Cut the bottom off water bottle using your scissors.
Put sock over the bottom of the water bottle.
Pour some dish soap into a small bowl, just about a 1/2 inch deep.
Dip the sock end of the water bottle into the bowl of soap to coat the bottom.
Place your mouth around the water bottle and blow! Keep blowing long and shallow breaths so the bubbles get longer and longer, forming a "snake"! See how long your snakes can get until the soap snakes break off.
Dip the water bottle back into the soapy bowl and keep on blowing!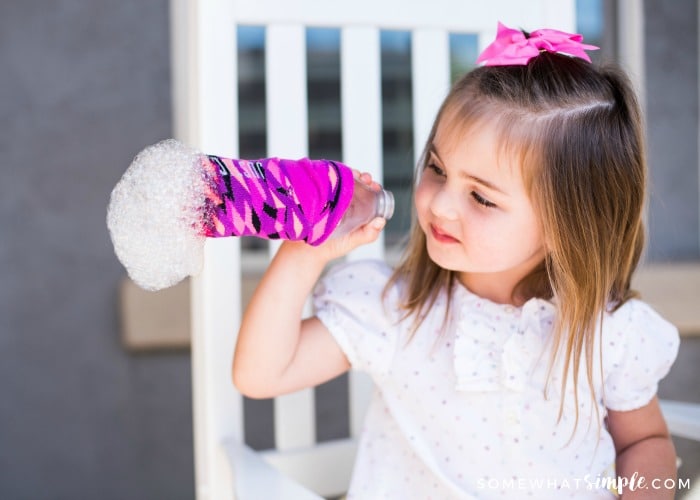 NOTES –
Be careful with little kids "sucking" the water bottle instead of blowing into it. Plenty of kids over here have gotten a mouth full of soapy bubbles, which is one sure-fire way to end all the fun!
If you try this on a breezy day, the wind might pick up the bubbles too soon from your bottles and blow little bubble baseballs all over your yard! My kids actually love this, and they pretend it's snowing! (Sorry to those of you still covered in snow! Here in AZ "snow" is a treat!)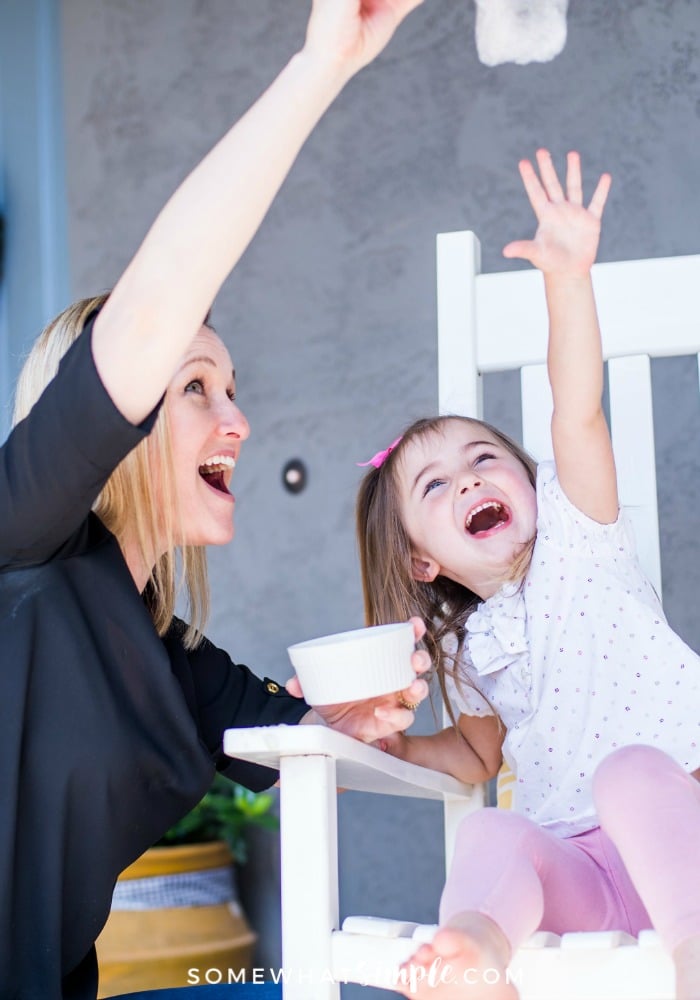 Happy Spring!
This post originally published in April 2010.
Love this fun idea for kids? Check out these fun posts for more kid fun: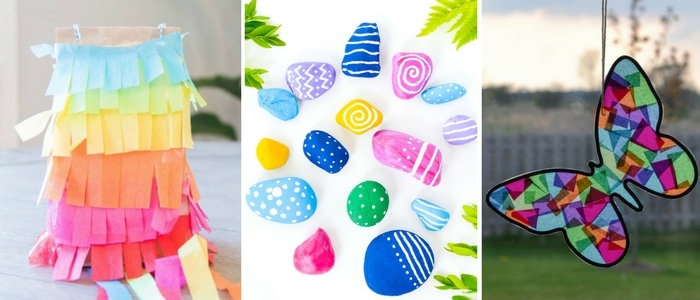 Paper Bag Pinatas // Painted Rock Art // Stained Glass Butterfly