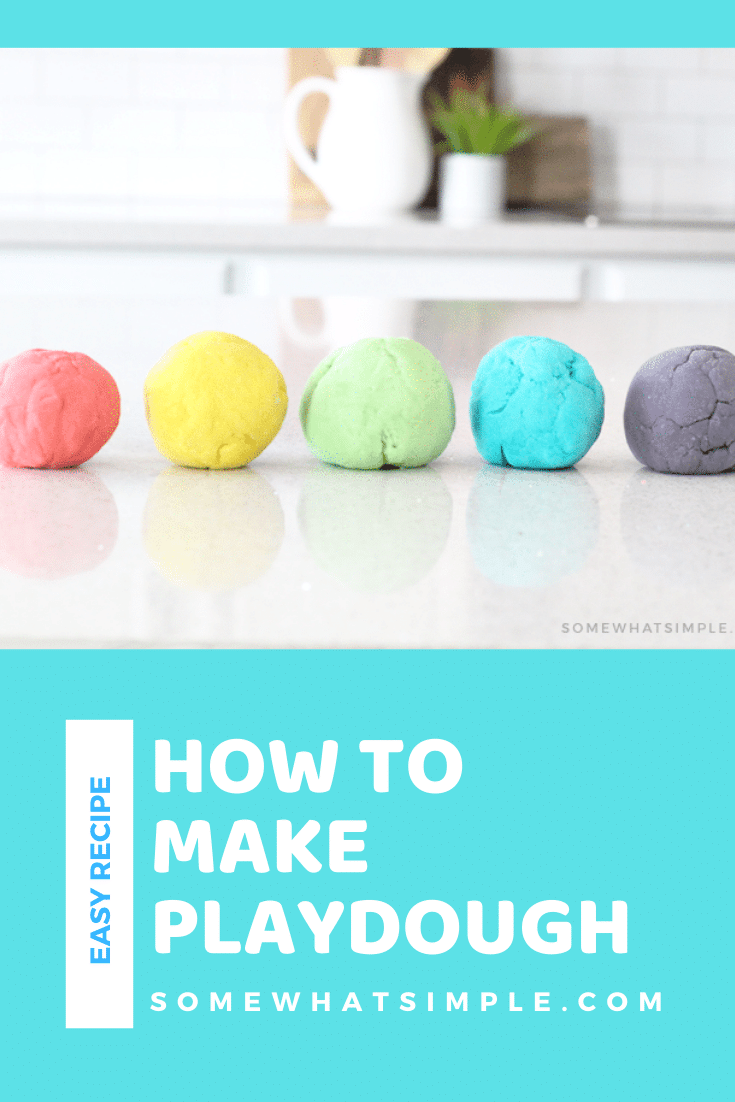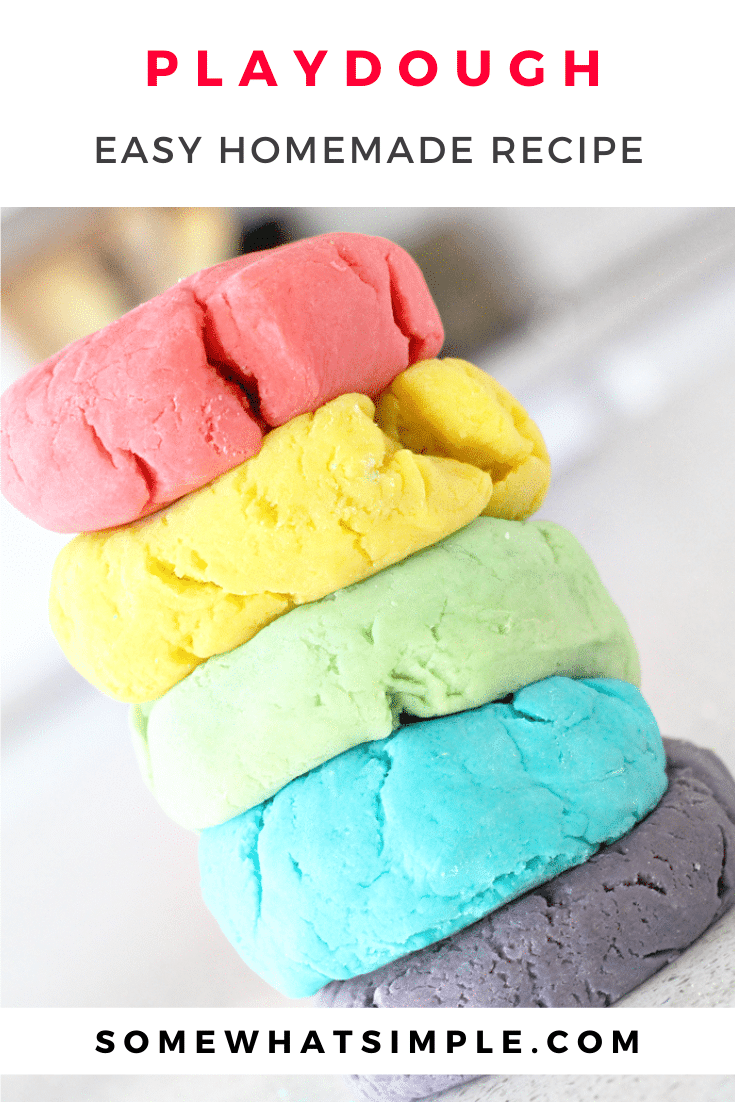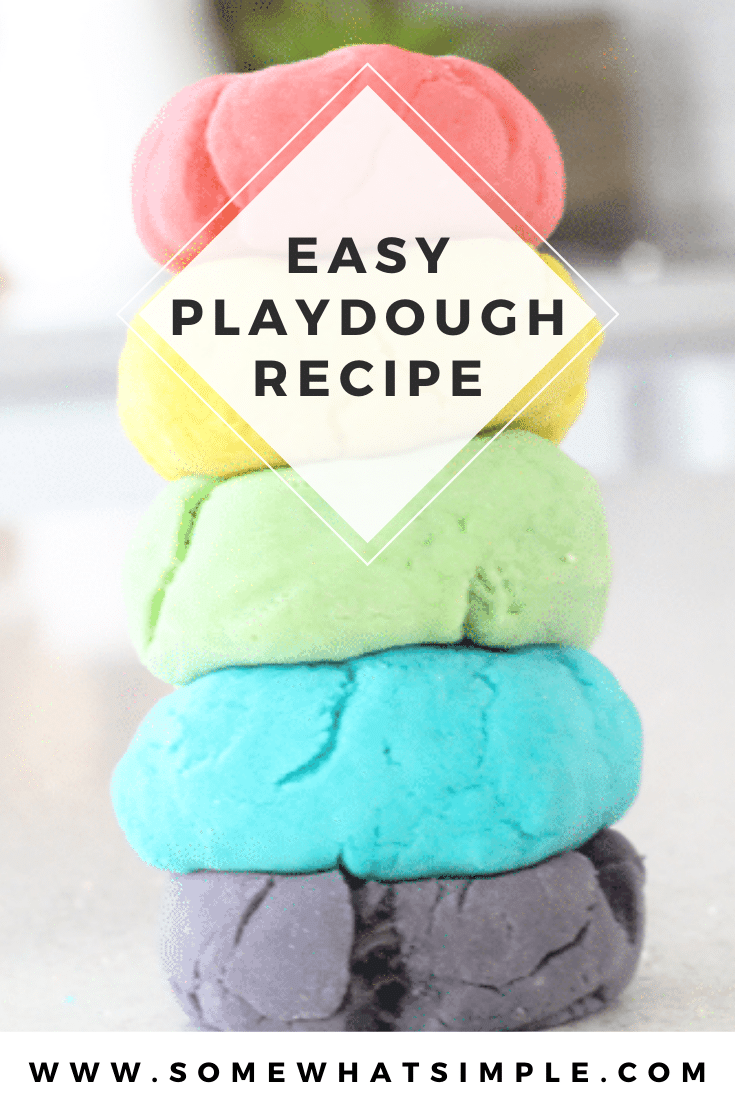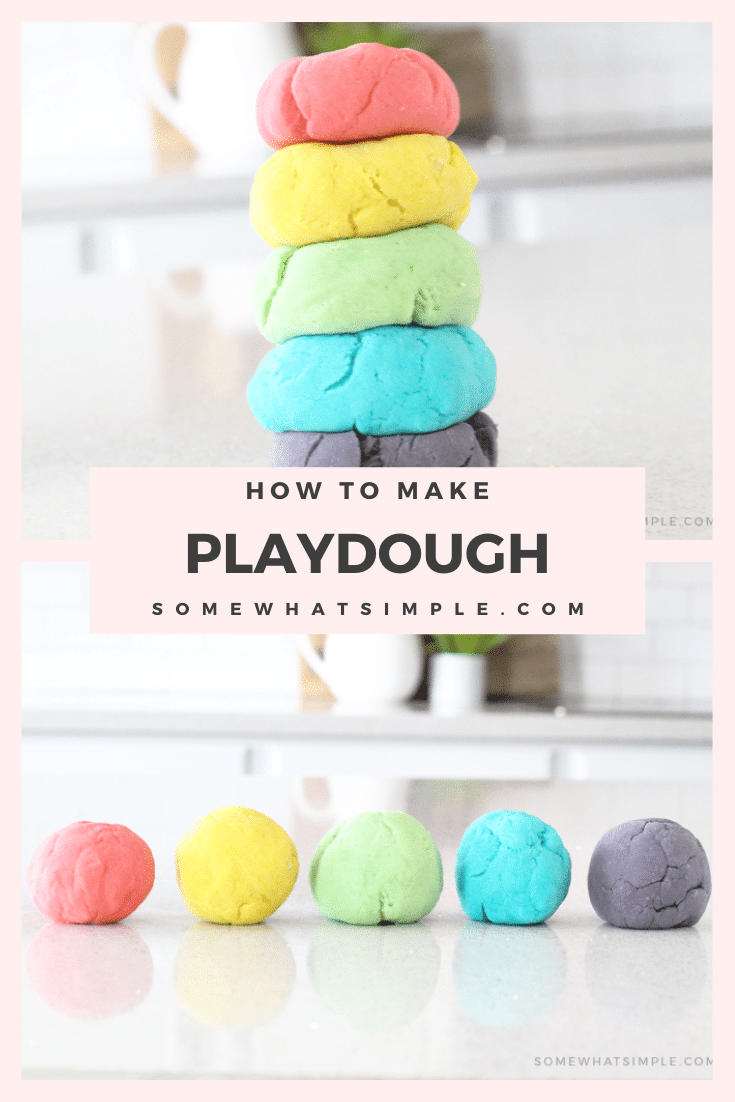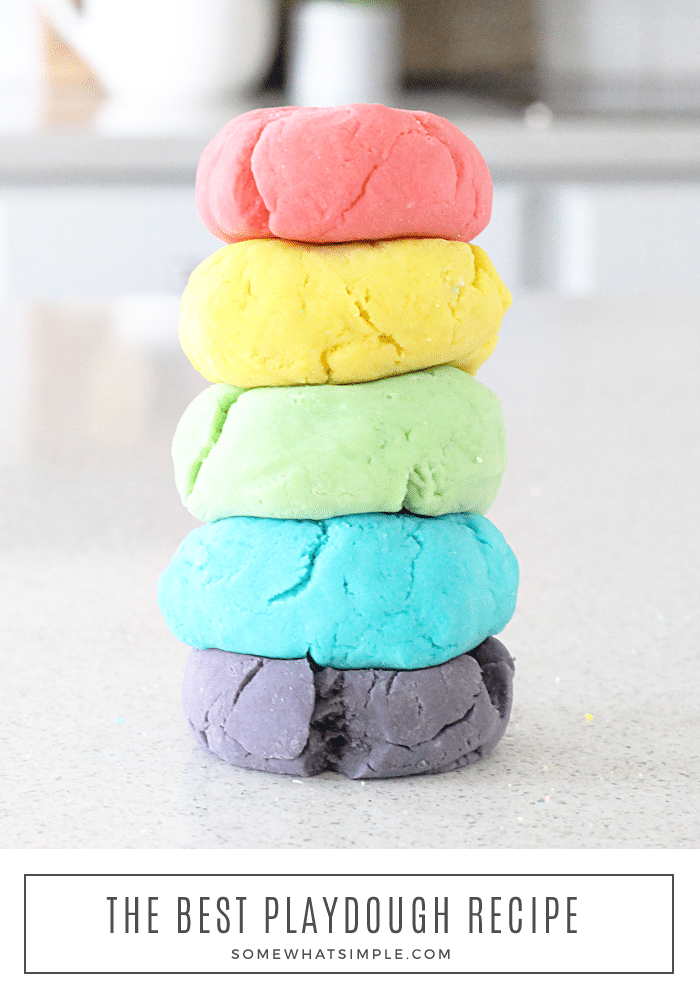 This is hands-down the best homemade playdough recipe I've ever made!!! This easy playdough recipe turns out super soft and is simple to mold and will provide hours of fun!
This is a fun activity to do the next time the kids yell "Mom, I'm Bored". In just minutes you can alleviate some of the Boredom that inevitably will come when the kids are home from school.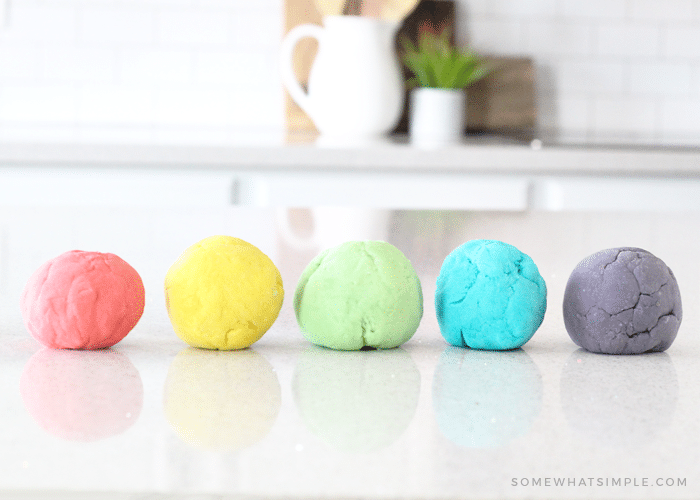 How To Make Homemade Playdough
As a former preschool teacher, I've tried my hand at plenty of homemade playdough recipes. I can't say there was ever one I didn't like, but there were some I liked a lot more than others. The homemade playdough recipe I'm sharing today literally put all the rest to shame! This really is the best playdough recipe ever! It is so soft and easy to mold, not to mention WAY cheaper than the store-bought varieties!
More Fun Homemade Projects To Try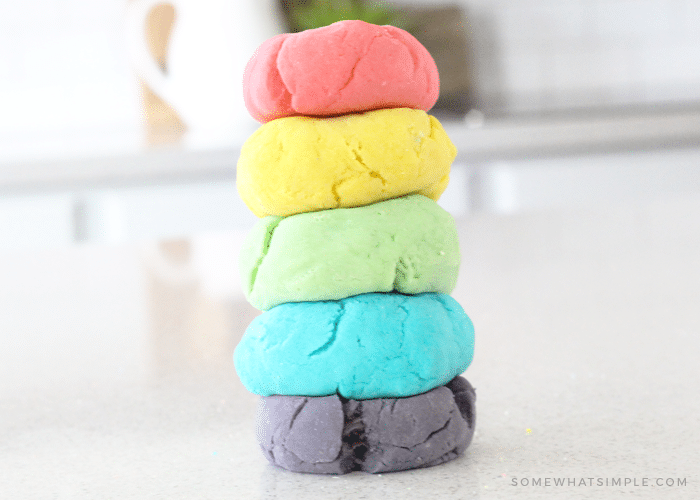 Easy Homemade Playdough Recipe
Playdough Ingredients:
2 cups of flour
2 tbsp of any vegetable oil
1/2 cup of salt
2 tbsp of cream of tartar
1 1/2 cups of boiling water
food coloring, optional*
gloves, optional if you don't want to stain your hands!
* For the brightest, prettiest color playdough, we like to use gel food coloring instead of the regular drops. You could also use Kool-Aid drink mix to color your playdough, which makes it smell delicious!
Direction For Making Playdough:
In a large bowl, mix the flour, salt and cream of tarter.
Add the oil and mix it well.
Add the boiling water and stir until well combined and the dough is formed.
Let the dough cool completely.
Roll your dough into smaller balls – 1 ball for each color you plan to use – and place each ball into a separate bowl.
Add a few drops of food coloring to the top of each ball of dough, then knead the dough until well combined.
How To Store Homemade Playdough
Just like the stuff you buy in the store, this homemade playdough needs to be stored in small, air-tight containers to keep it from drying out and getting hard. I will buy some of these small 8oz plastic food containers to store the playdough in. They're the perfect size if you're making different colors and need to keep them separate for storing.
Play and Enjoy!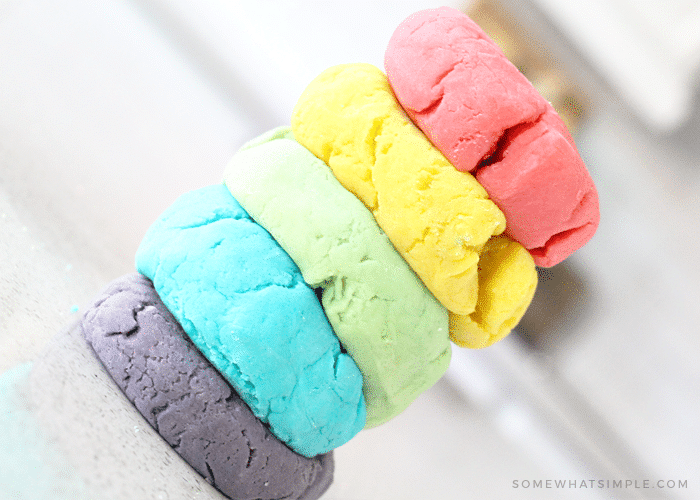 Making homemade play dough is a fun activity that can be done year- round! Rain or shine, hot or cold, kids love making and playing with play dough!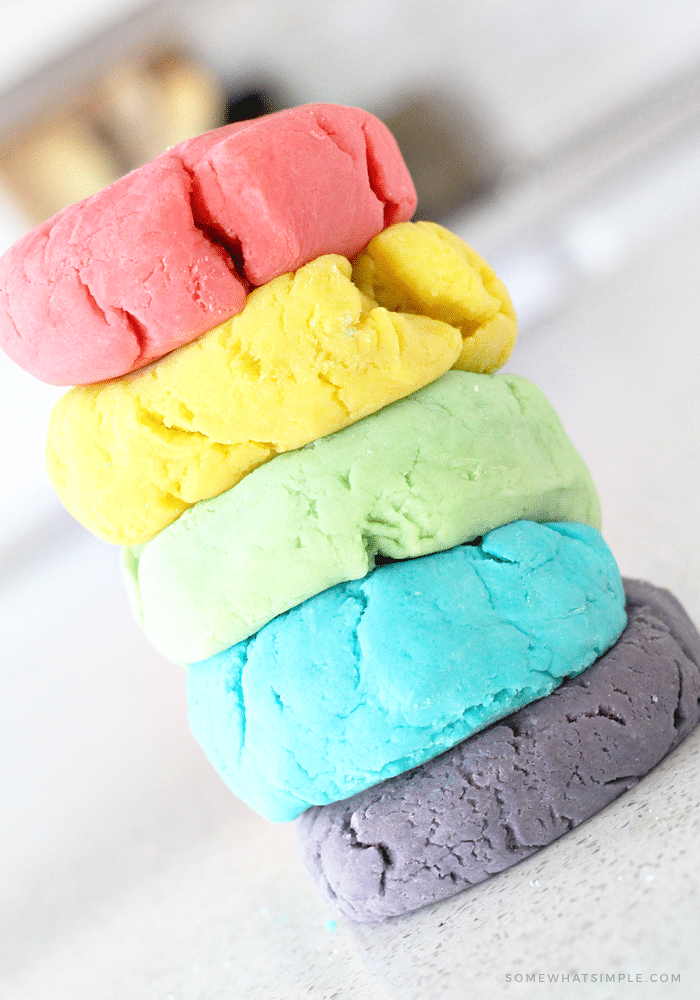 And we LOVE all the bright colors! That will inevitably get all mixed together… which is why I love that this costs so much less than the store-bought stuff!