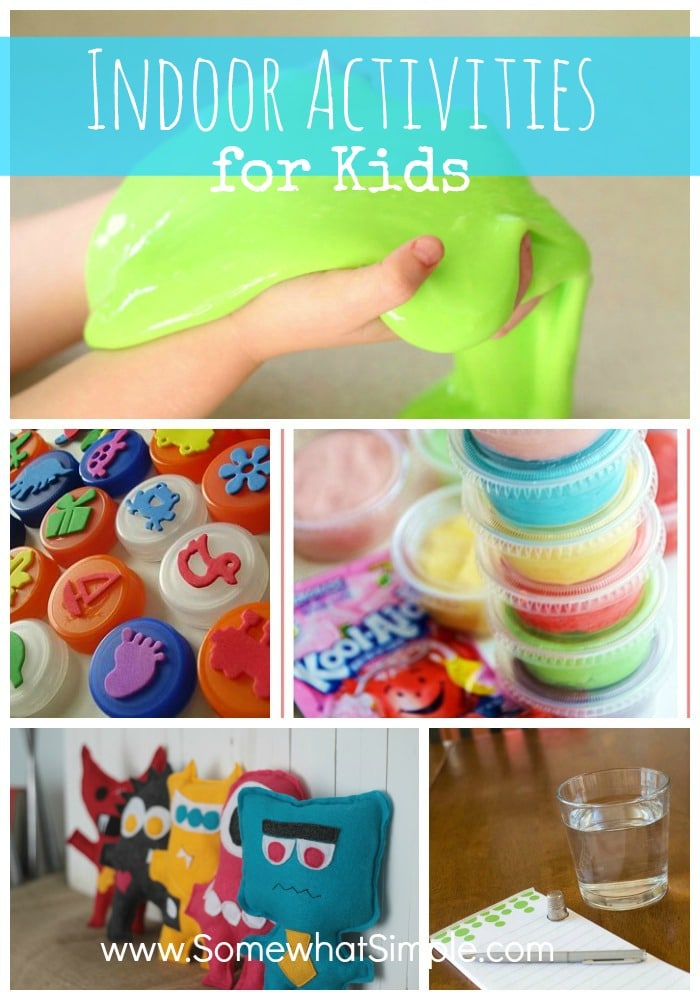 While many of you are busting out of hibernation after an awfully long winter, those of us who live in Arizona are making our way indoors to avoid the triple digit heat! And because all of the kids have been out of school for weeks now, we've probably heard our fair share of complaints about summer boredom already (please tell me I am not the only one!) So, in an effort to keep the kids busy and away from the TV and video games all day, I wanted to feature 5 fun indoor activities for kids. Enjoy!
The kids and I are going to try making this Homemade Gak today. Visit Lil' Luna for the recipe and how to.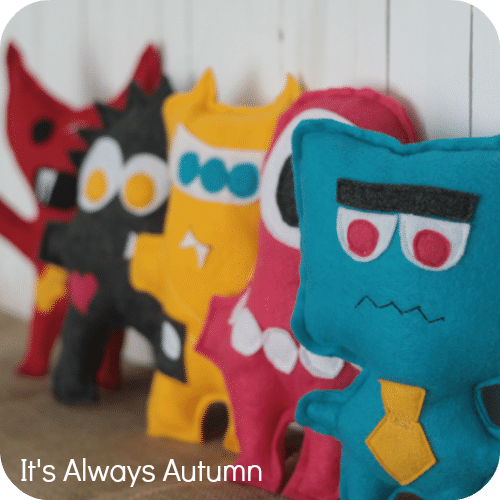 I absolutely LOVE how creative these felt monsters are, from It's Always  Autumn. Use the free patterns included in the post and then let your kids get creative by designing their own little monsters. Adorable!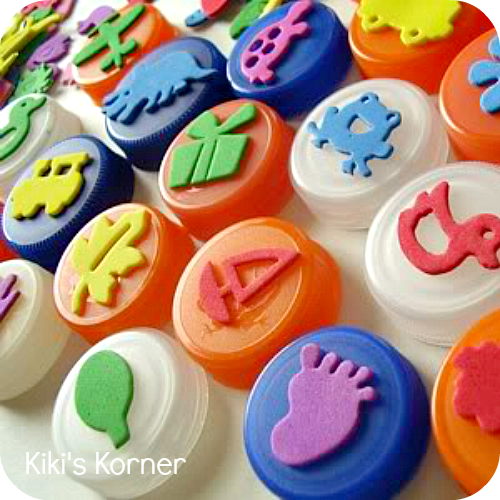 Start saving your bottle caps and then make these fun bottle cap stamps from Kiki's Korner. I always seem to have those foam stickers laying around in random shapes- what a great way to use them up.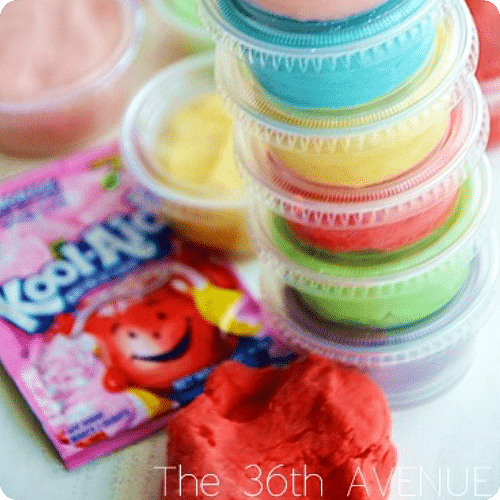 I think making your own play dough is one thing every kid needs to experience. And if it smells good like this Kool-Aid Play Dough from The 36th Avenue, well that's even better!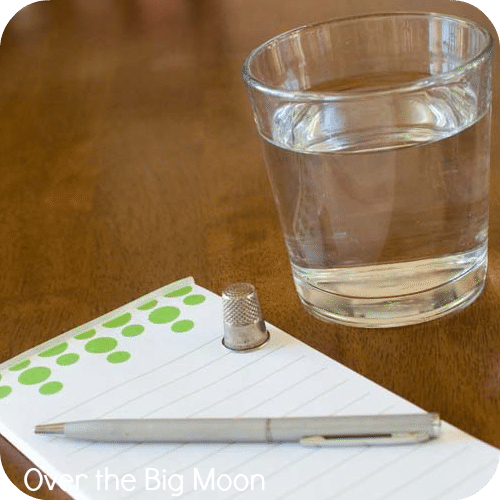 This idea brought back memories of my childhood! We used to play it with a cup of water and a spoon, but using a thimble is even cuter! Get the simple directions for the thimble game at Over the Big Moon.
Have a safe (and cool!) summer!!!