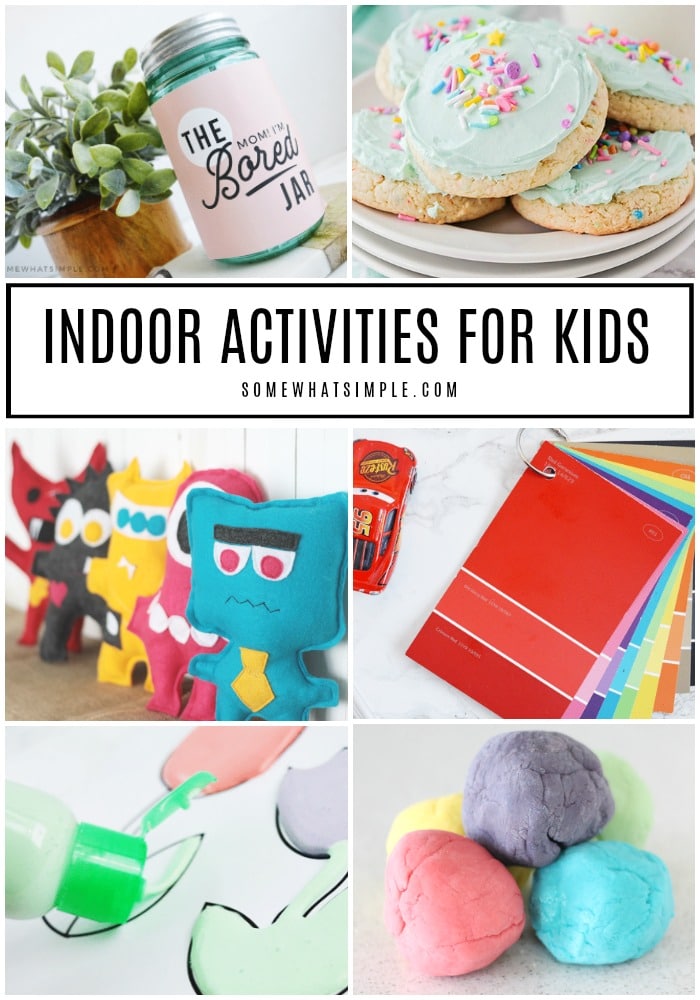 Stay cool in the summer and warm in the winter with these 30 favorite indoor activities!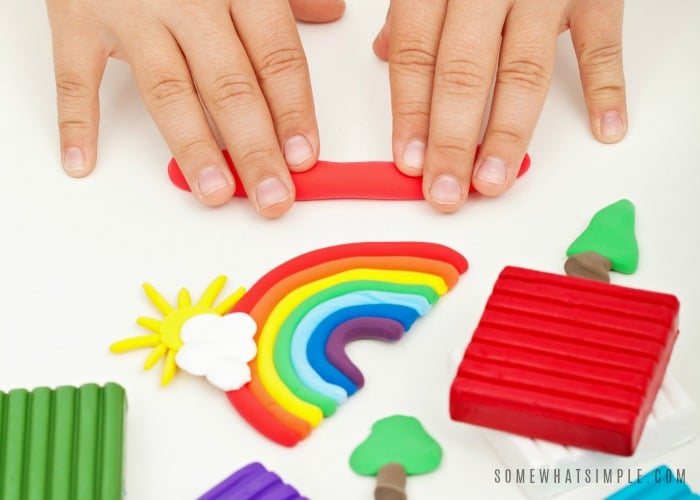 Indoor Activities
While many of you are busting out of hibernation after an awfully long winter, those of us who live in Arizona are making our way indoors to avoid the triple digit heat! And because all of the kids have been out of school for weeks now, we've probably heard our fair share of complaints about summer boredom already (please tell me I am not the only one!)
So, in an effort to keep the kids busy and away from the TV and video games all day, I wanted to feature 30 fun indoor activities for kids. Enjoy!
30 Fun Indoor Activities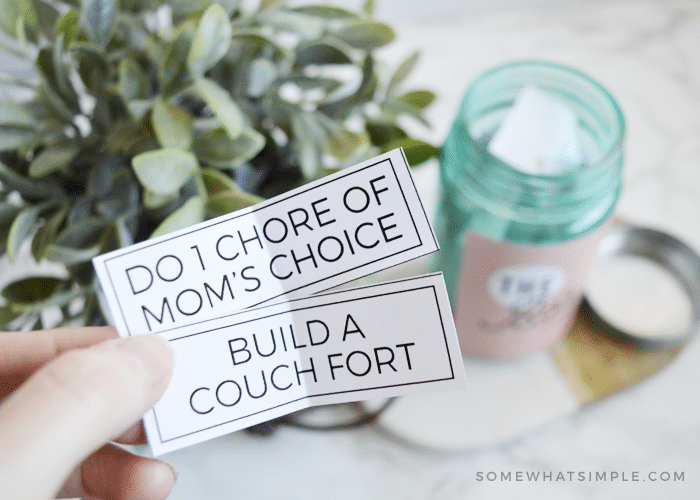 1. Bored Jar + Printable Activities – Some of the activities are fun, some of them are not, so before my kids decide to have meentertain them, they really need to decide if its worth it or not! They might get "Make cookies with Mom", or they might get "Pull weeds." They could get "Play in the sprinklers", or they could get "Do a chore of Mom's choice!"
hands on activities
2.
Homemade Playdough
– Super soft and easy to mold, this playdough recipe really is the best homemade playdough recipe ever!!!
3. Slime – Three ingredients, no cleaning chemicals, and no food coloring! Here is how to make slime that is safe for kids and a ton of fun!!!
4. Homemade Crayons – My kids love crayons, but they won't have anything to do with the old, broken ones- they are always wanting new ones. Today, I am going to show you how to take those broken crayons and make new, fun colorful crayons with your kids.
5. Wacky Sacks – Wacky Sacks are DIY stress balls that are easy to make and provide HOURS of fun!
6. Mini Piñatas – These mini piñatas are an easy craft to make with your kids and are perfect for your next celebration!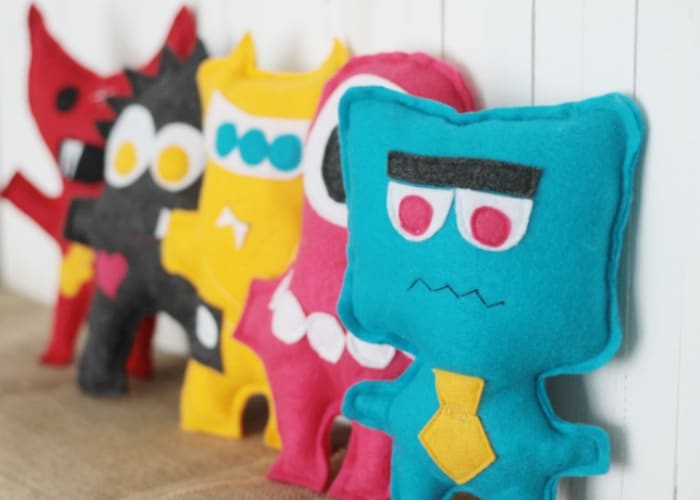 Summer Crafts for Kids
7. Design + Create Felt Monsters – I absolutely LOVE how creative these felt monsters are, from It's Always Autumn. Use the free patterns included in the post and then let your kids get creative by designing their own little monsters. Adorable!
8. Build a Monster Printable – If sewing your own monster is not your thing, try this adorable Build A Monster PRINTABLE Kit!
9. Create a Fairy Wand – Make your own fairy wand with a pencil + ribbon!
10. Clothes Pin Airplanes – Little kids will love making, painting, and then playing with these easy wood airplanes!
11. Colored pasta bracelets are simple,fun and kids LOVE to make them!!
12. Make Puffy Paint – Using just a few supplies you have laying around the house, kids will love making their own puffy paint! Use them with our fun printable coloring pages!
13. Decorate a Tin Can Flower Pot – A no-mess, easy to make craft for the kids! With just a few basic supplies, make these simple + beautiful popsicle stick flower pots in minutes!
14. Washi Tape Butterflies – Grab a few rolls of washi tape and some basic craft supplies to make these super cute washi tape butterflies!
15. Fabric Bookmarks – Fabric bookmarks are a perfect beginner sewing project for kids! It's also a great way to use up some of those fabric scraps!
16. Paint with Kool-Aid – Grab a few non-traditional supplies and make your own paint with starch and powdered drink mix!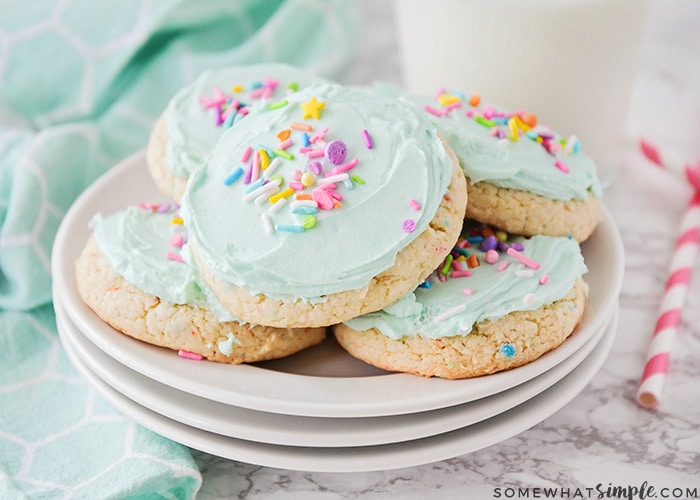 Baking with Kids
17. Cake Mix Cookies – 3 Ingredient Cake Mix Cookies are not only EASY to make, they are also soft and chewy and super delicious!
18. The Best Brownies – Make (and eat!) these delicious brownies from scratch!
19. Homemade Chex Mix – This classic homemade chex mix recipe is so quick and easy to make!
20. 10-Minute Sugar Cookies – Make and decorate a delicious treat, without the wait time of chilling your dough!
21. 30-Minute Cheesy Breadsticks – A delicious lunch, or a side for dinner, these breadsticks are easy to make and kids LOVE them!
22. Easy Banana Bread – My kids are the first to notice overly-ripe bananas, and they anxiously await helping me make a loaf of this simple banana bread.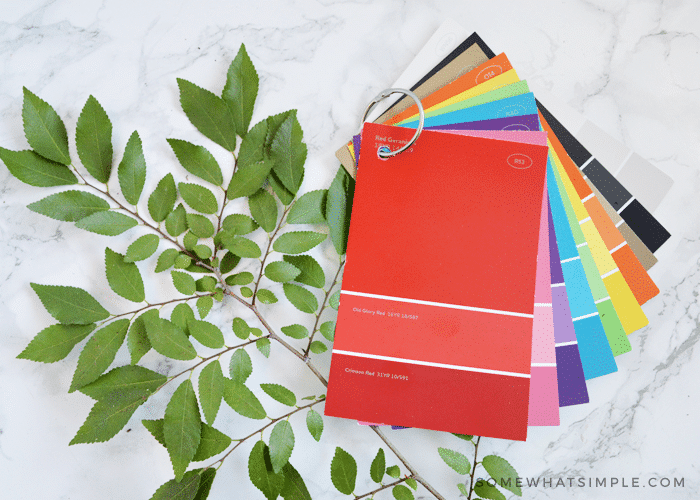 Indoor Games for Kids
23. Go on a Scavenger Hunt – Get ready to explore the great outdoors! A Paint Chip Scavenger Hunt for Kids is such a fun way to beat summer boredom!
24. Play the Thimble Game – This idea brought back memories of my childhood! We used to play it with a cup of water and a spoon, but using a thimble is even cuter! Get the simple directions for the thimble game at Over the Big Moon.
25. Mini Bowling – This adorable and fun gnome mini bowling set is so quick and easy to make, and it is the perfect kids bowling activity to do indoors!
26. Marshmallow Wars – Making marshmallow shooters couldn't be any easier, and they are very affordable too. Best of all, they offer HOURS of entertainment- yay!!!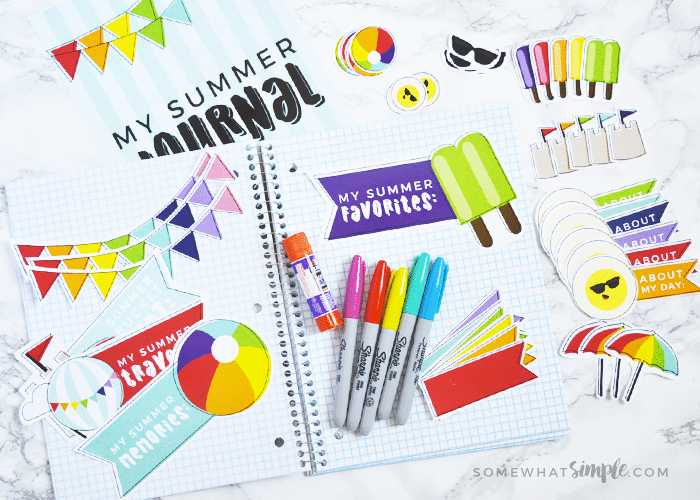 Service + Educational Activities
27. Start a Journal – Document life with creative journal prompts for kids and our darling summer journal kit!
28. Birthday Cards for Foster Kids – When I suggested to my kids that we take the time to make local foster kids some cards for their birthdays, they were all over it!
29. Monarch Butterflies Lesson + Craft – Learn about Monarch Butterflies with these free printable workbook, then make a Life Cycle Craft the kids are sure to love!
30. Learn about the 4 Seasons – This free printable Book of Seasons is the perfect project to help teach little ones about the four seasons!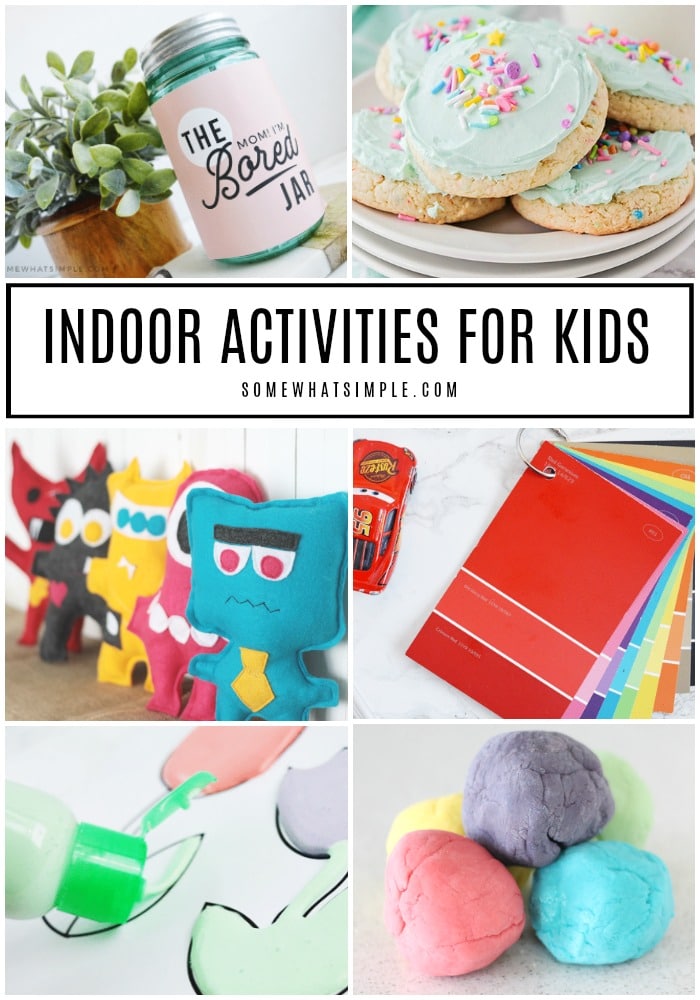 Do you have any favorite indoor activities for kids?
Leave us a comment below – we'd love to hear about it!
SaveSave
SaveSave
SaveSave
SaveSave