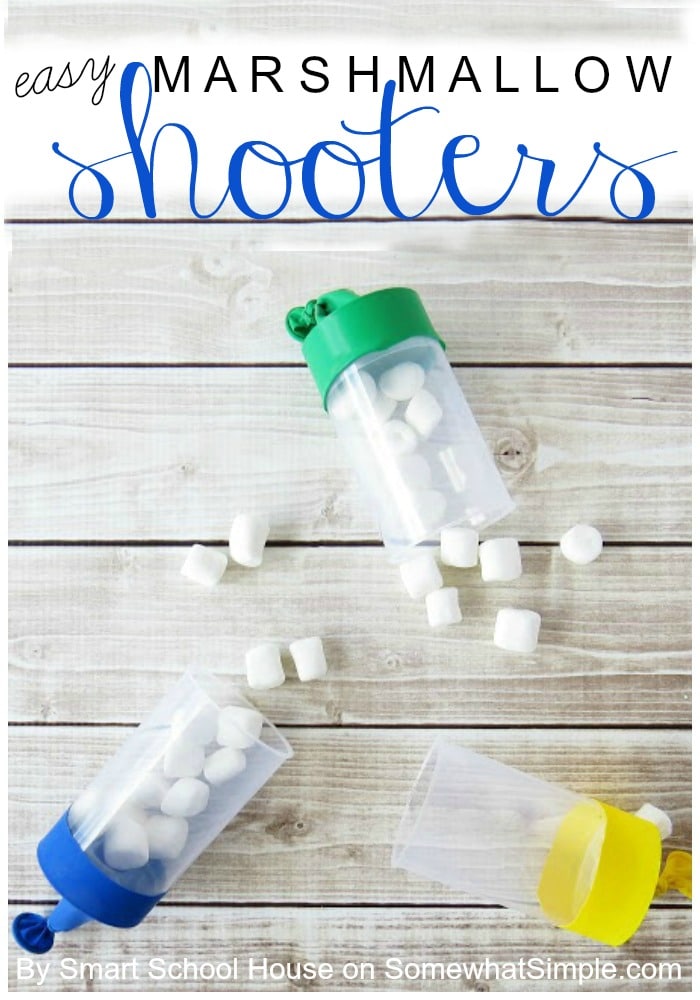 This easy tutorial will show you how to make a marshmallow shooter. This fun DIY activity will keep the kids entertained for hours and it's so fun, even you may join in!
Whether you're planning a Summer BBQ, a Birthday Party or just trying to prevent Summer Boredom, these shooters are a fun activity any kid will love!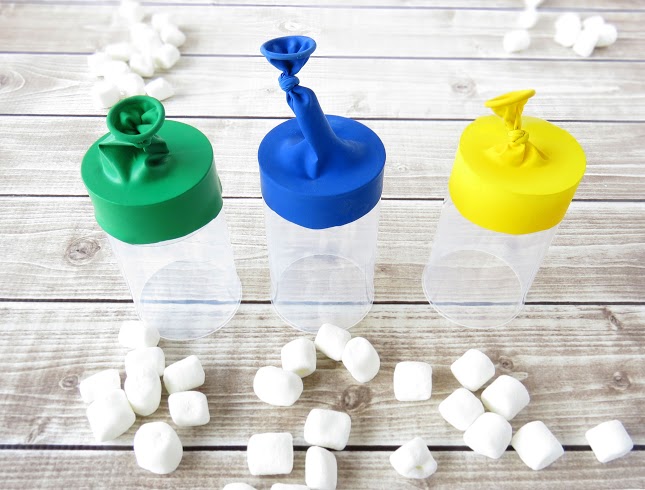 Summer is officially here at my house, and with five crazy (often bored!) kids running around, I need simple ideas to entertain them. These DIY marshmallow shooters definitely fit the bill! Creating them couldn't be any easier, and they are very affordable too. Best of all, they offer HOURS of entertainment- yay!!!
All you need are a few simple materials and they only take a few minutes to assemble. Here is how to make them:
More Fun DIY Activities For Kids
Once you're done making these fun marshmallow shooters, here are a few other DIY activity ideas that my kids love to do.
Items Needed To Make A Marshmallow Shooter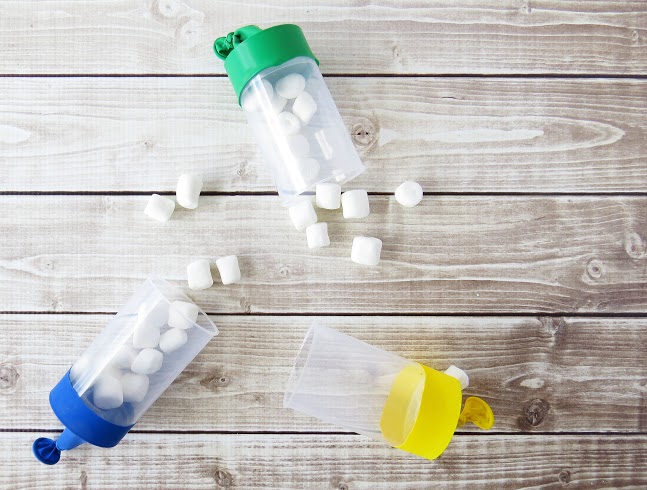 How To Make A Marshmallow Shooter
Tie a knot into the end of an empty balloon.
Cut the balloon in half.
Remove the lid and stick from the cake push pop container.
Place the tied end of the balloon over the cake pop container.
Place the mini marshmallow down into the cake pop container where the stick normally goes.
With one hand on the cake pop container and one hand on the balloon tie, pull back on the balloon tie and quickly let it go, launching the mini marshmallow into the air.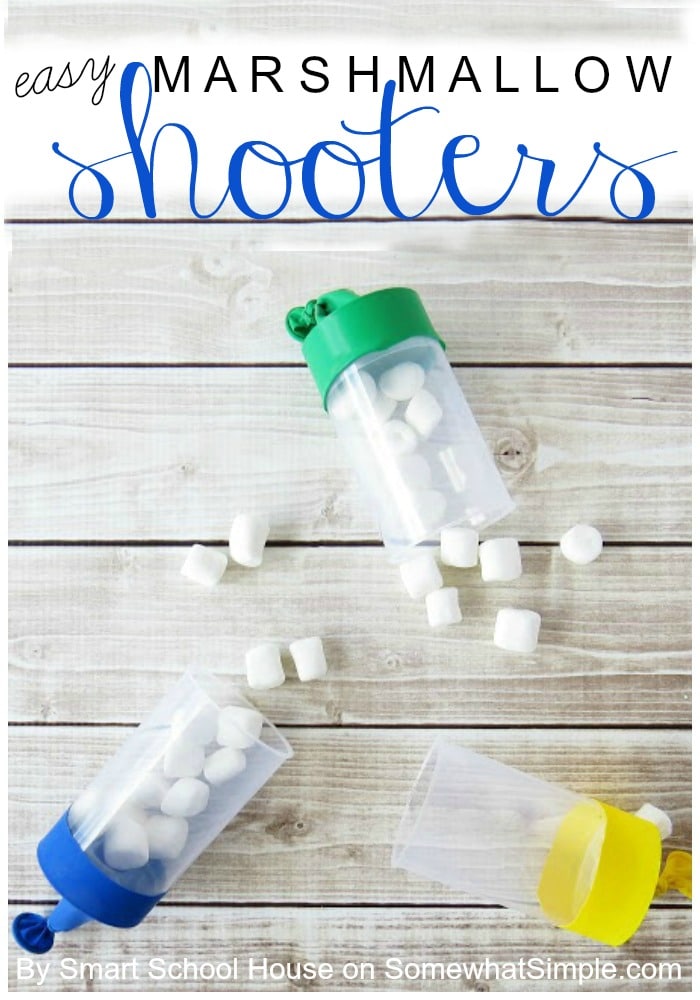 How fun are these shooters??? Leave a comment below and tell us what other fun things you did this summer!