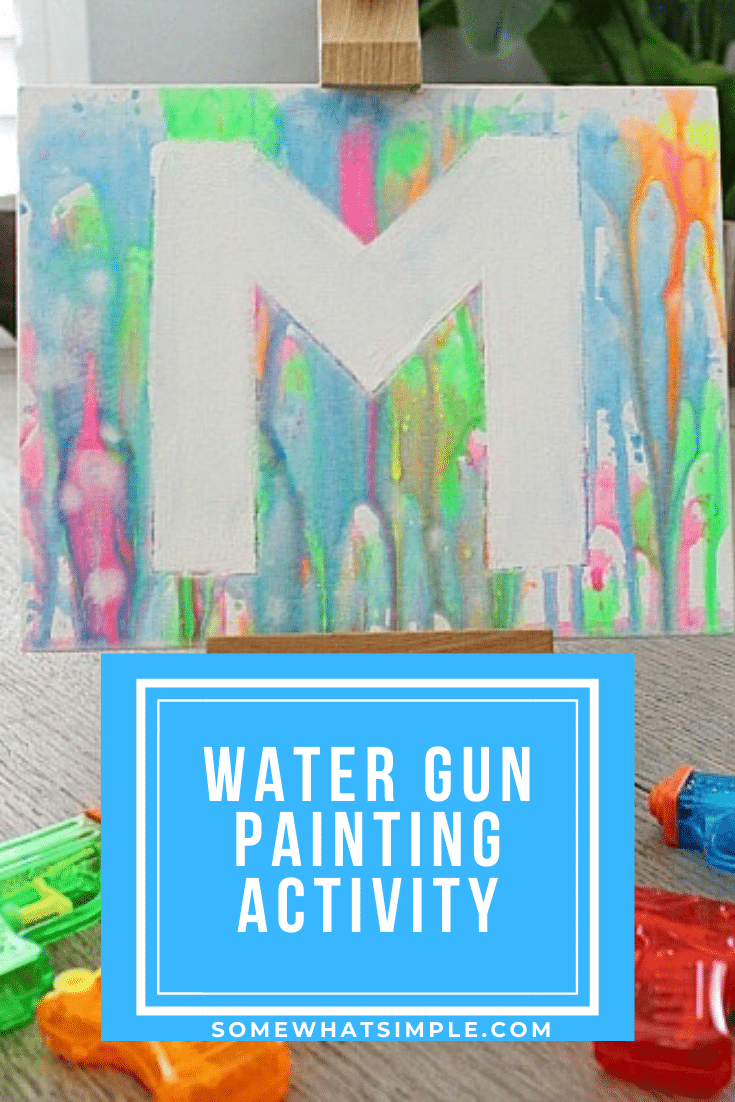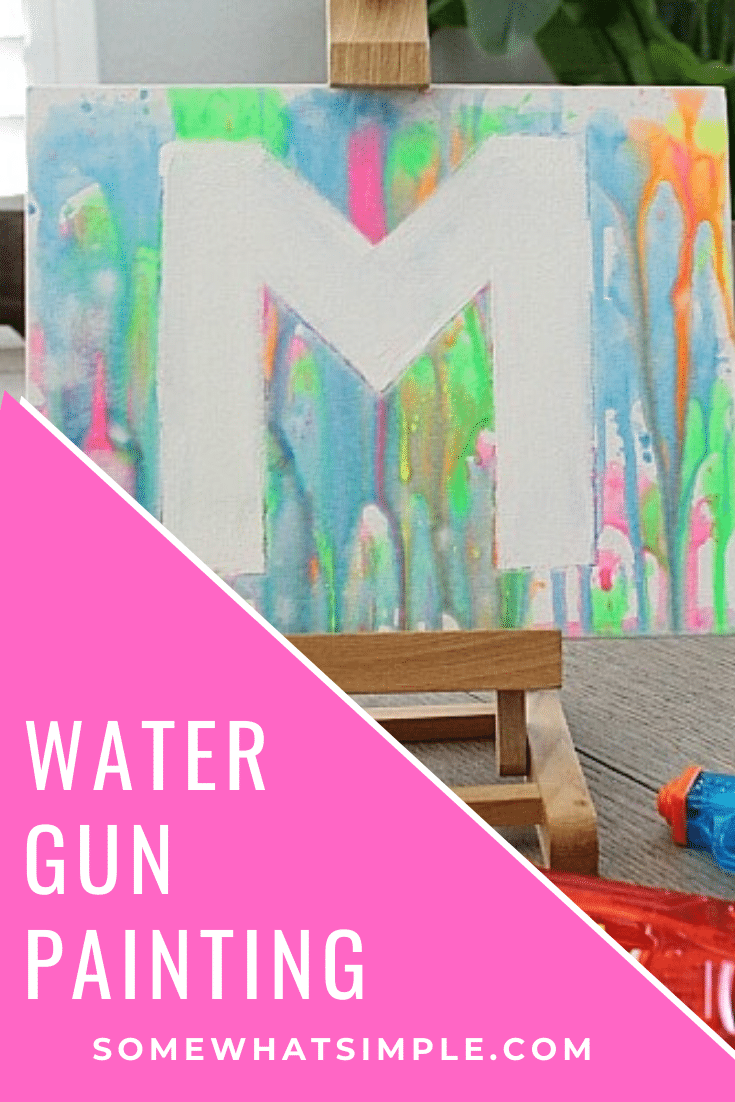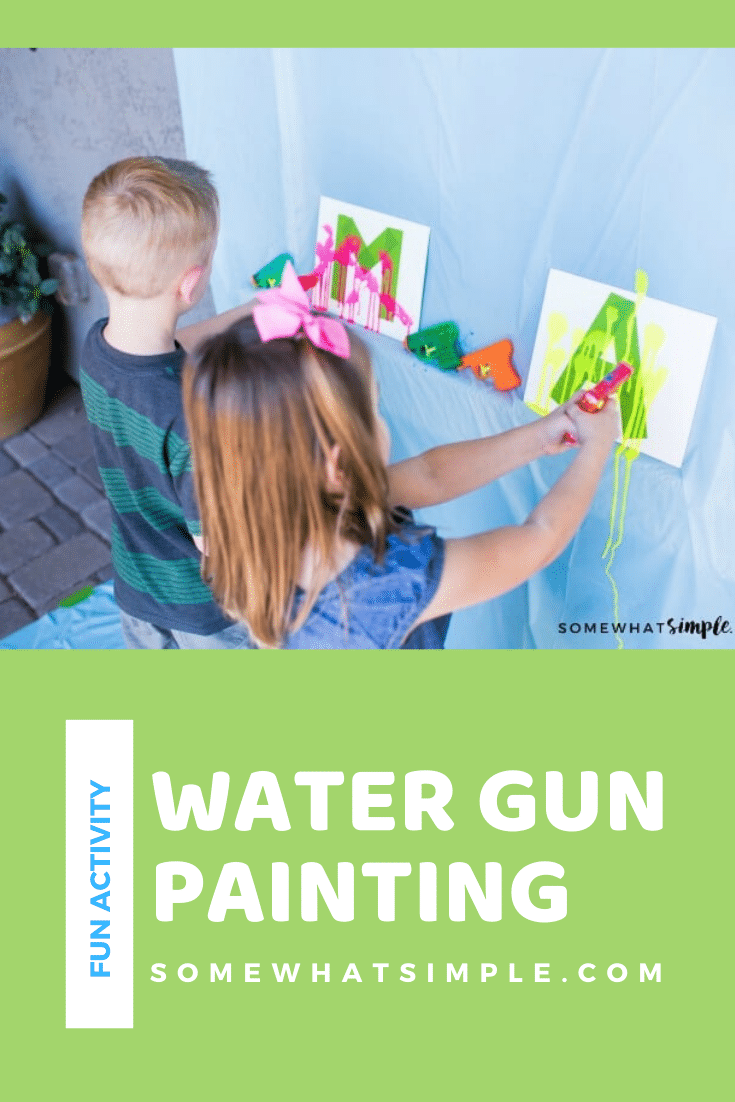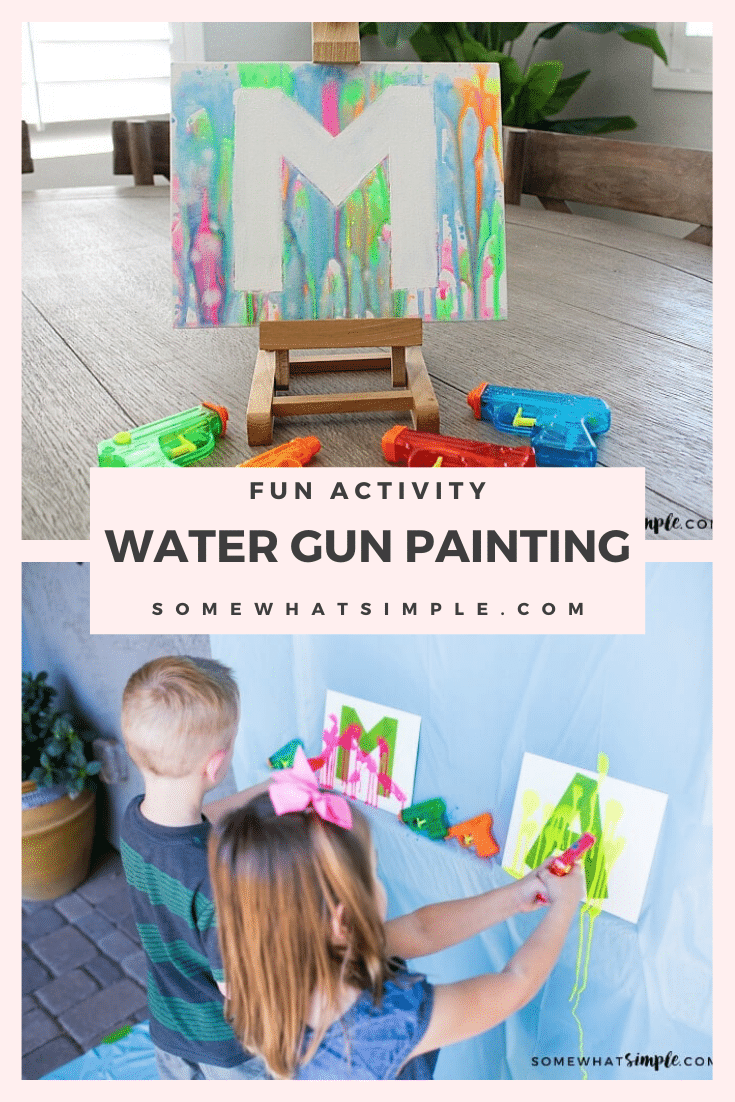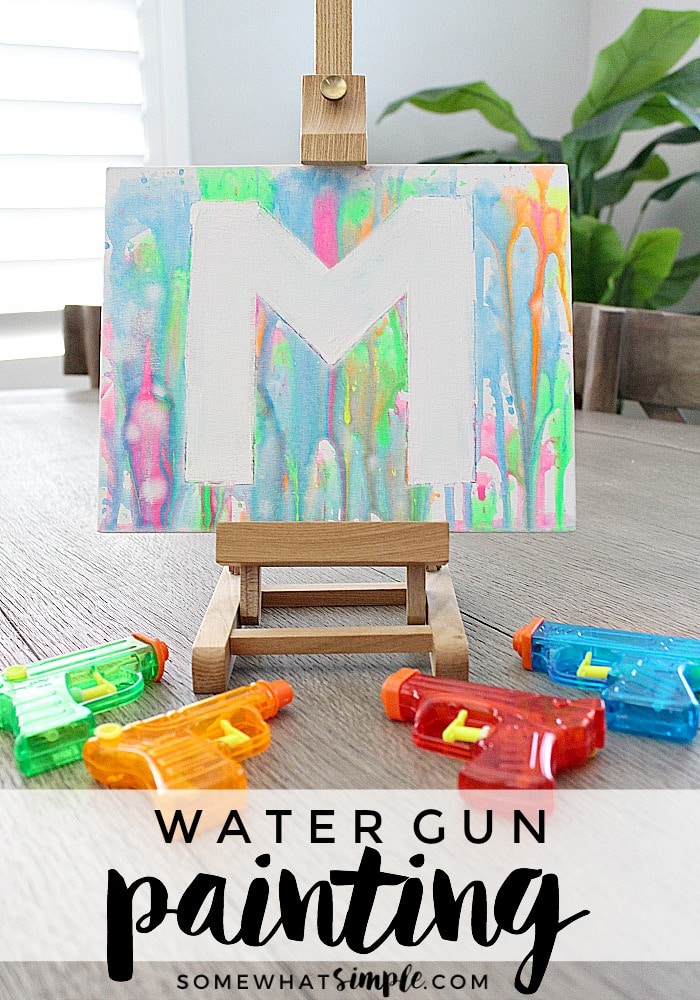 If you're looking for some fun, inexpensive art projects for kids this summer, add painting with water guns to your list!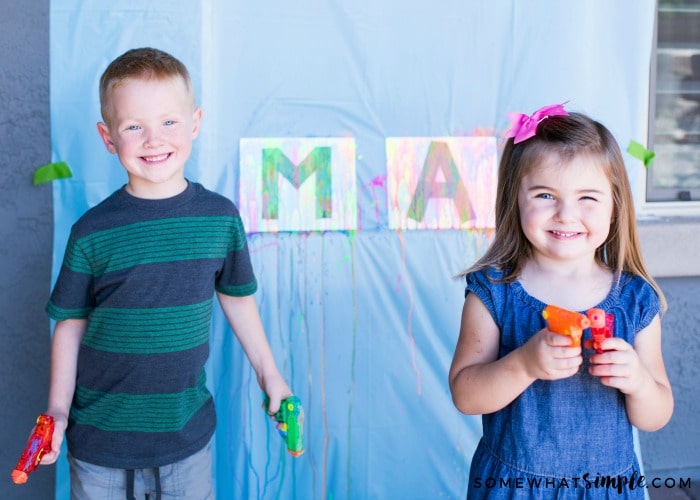 Put the paintbrushes down and get ready for a new painting method that your kids will LOVE! Painting with water guns is so.much.fun! Here is how to do it –
Simple Art Projects for Kids – Painting with Water Guns
Water Gun Painting Materials:
tempra paint

water guns
water
ziplock baggies
scissors
canvas (I found a set of two at Hobby Lobby for 7.99 and used a 40% off coupon)
painters tape
drop cloth, plastic table cloth or old sheet
NOTE –
Try to find water guns that have an easy-to-pull trigger. If the triggers aren't easy to pull, the kids will need your help. And that sort of defeats the purpose of this being an art project for kids! The guns we used were cheap, but I checked the triggers before purchasing them. Also, don't fear using the more expensive ones because from my experience, the paint washes away easily with water and it will not ruin the guns.
More Fun Activities For Kids
If your kids loved this fun water gun painting activity, they'll love one of these other fun project: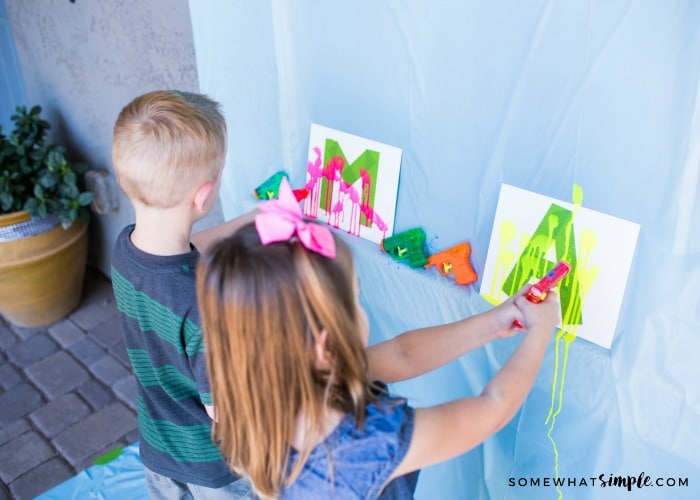 Directions:
Mix the tempra paint with a little water (a 50/50 mixture) in a small ziplock bag.
Snip one corner of your ziplock bag and slowly pour in the paint/water mixture into the water gun.
Use the painters tape to make the desired design on the canvas. (We did their initials.)
Go outside and go to town!
Lay the canvas horizontally and wait for the paint to dry before taking the tape off.
…and that's it!!!
My kids LOVE this fun activity, and they were super proud of their creations!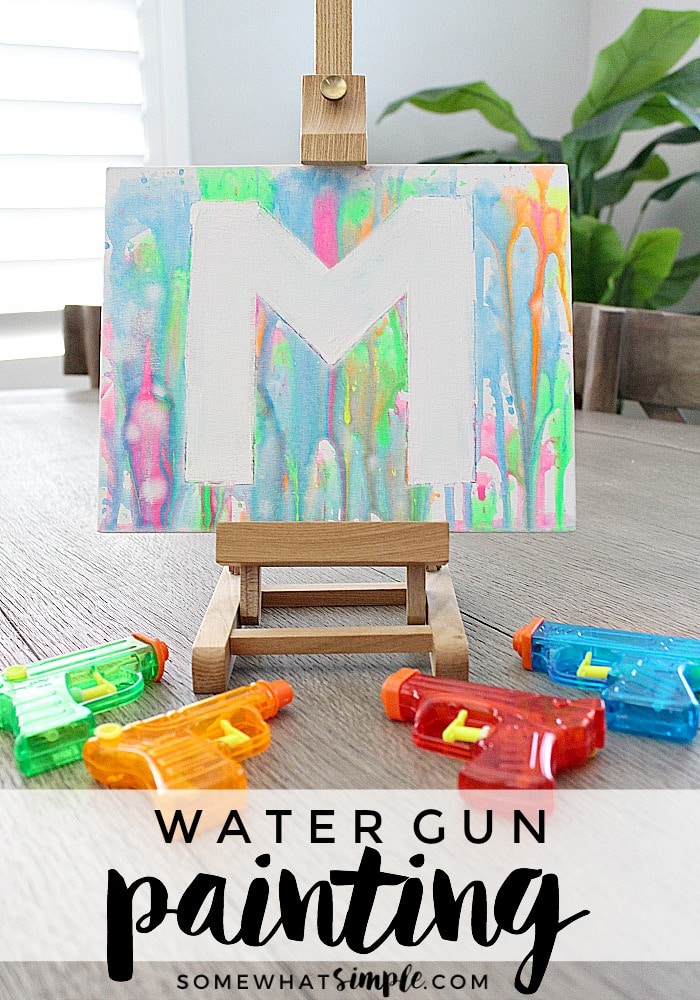 . . . . .
About the Author: Becca from A Life Examined, likes to craft, travel, take pictures, decorate, and blog about her kids. Becca submitted this post as a guest post on Somewhat Simple.
This post originally published on Somewhat Simple in July 2013. It was updated in June 2017.