Last March I turned 30 and my sweet sister in-law gave me a thoughtful birthday gift!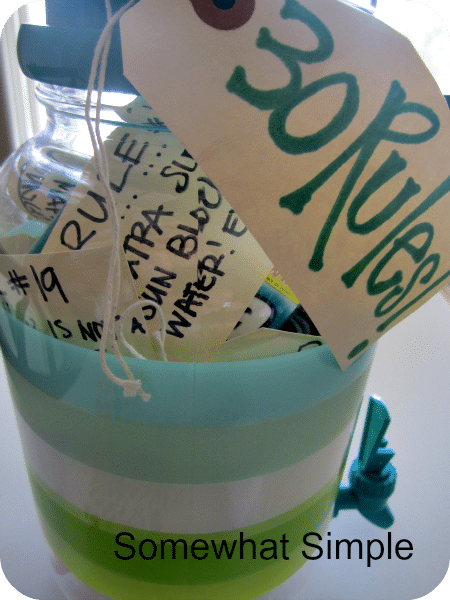 She found 30 items and thought of a "rule" or some advice that would be helpful for me in my 30's. She tagged each item with a number and the written rule with these fun tags.
A couple of my favorites were: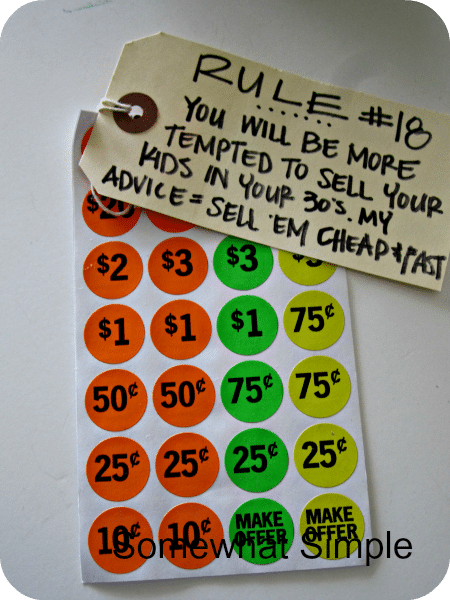 She stuffed them into a fun container, in this case it was a water pitcher, then she tagged the container and tied a poofy bow to the top.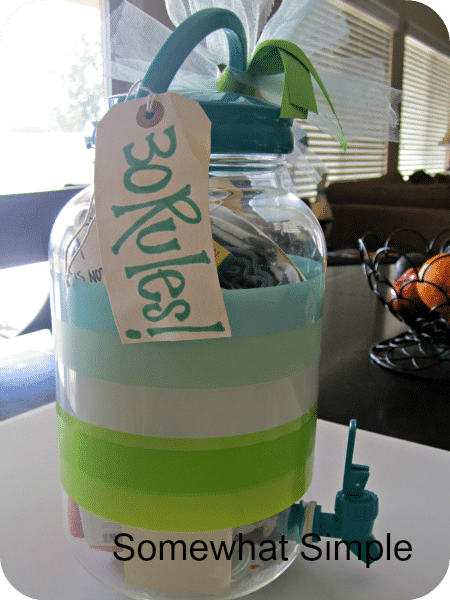 It was so fun reading all of the "rules", and though some items were silly, most of them definitely came in handy and were super fun! (She gave me her favorite lip gloss, some moisturizing foundation (which is now my absolute favorite thing in the world) and so many more fun items!
And she was right, 30 does in fact RULE!