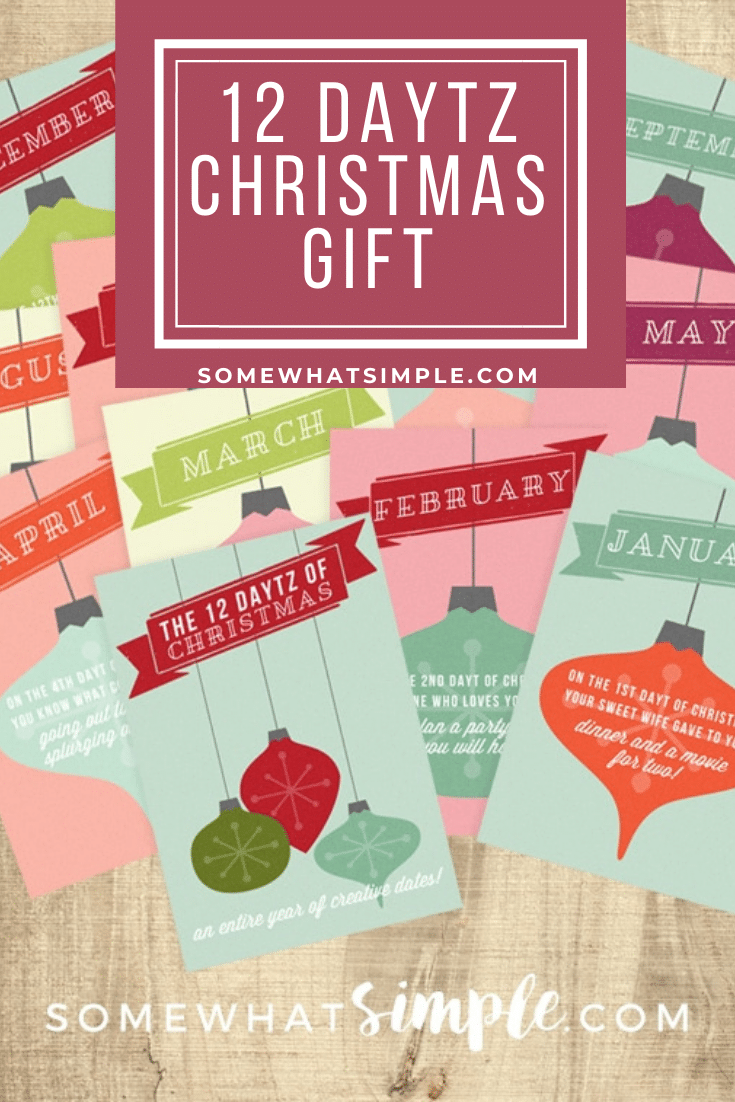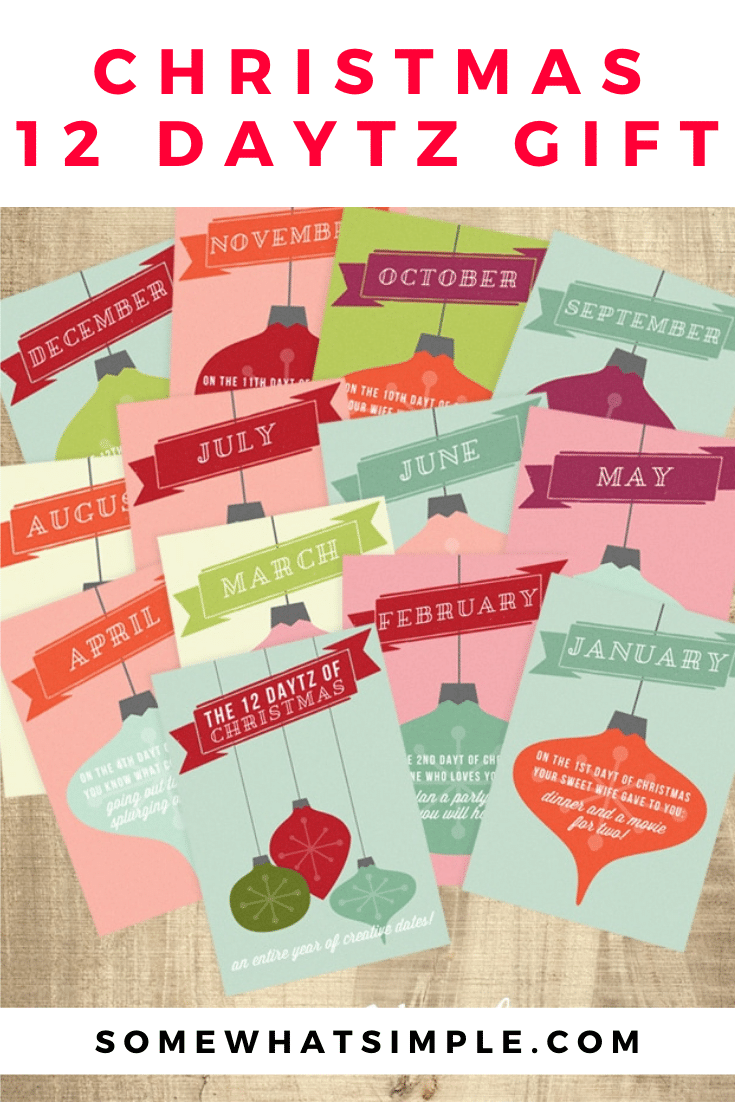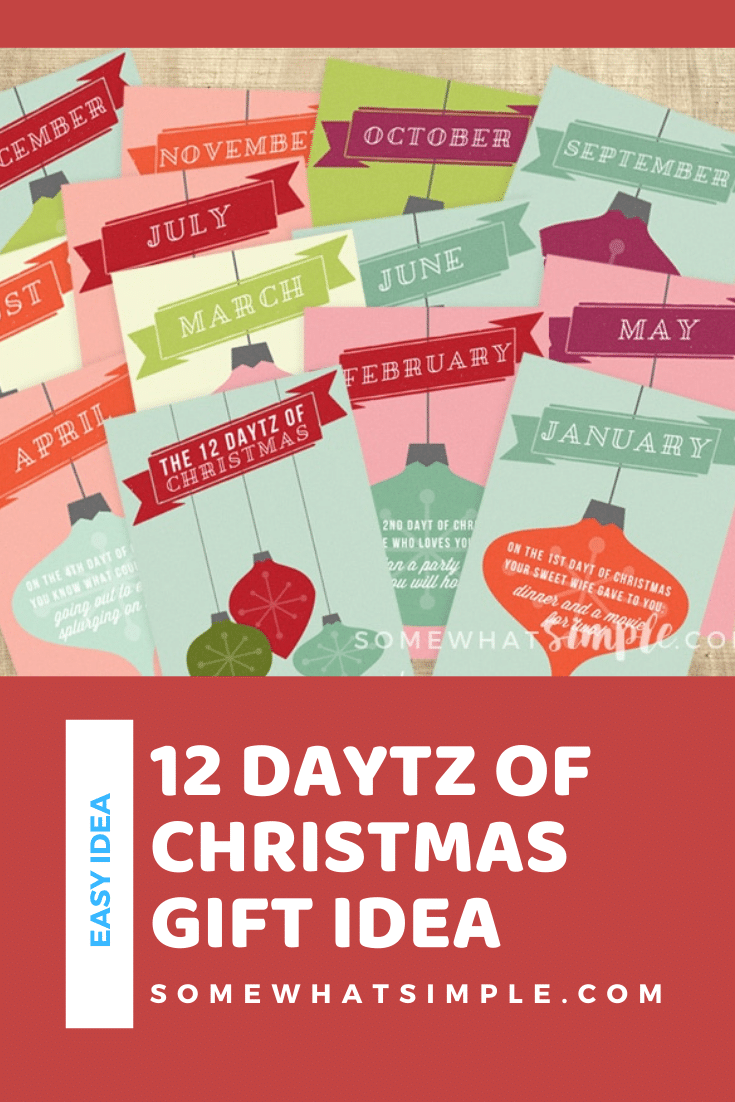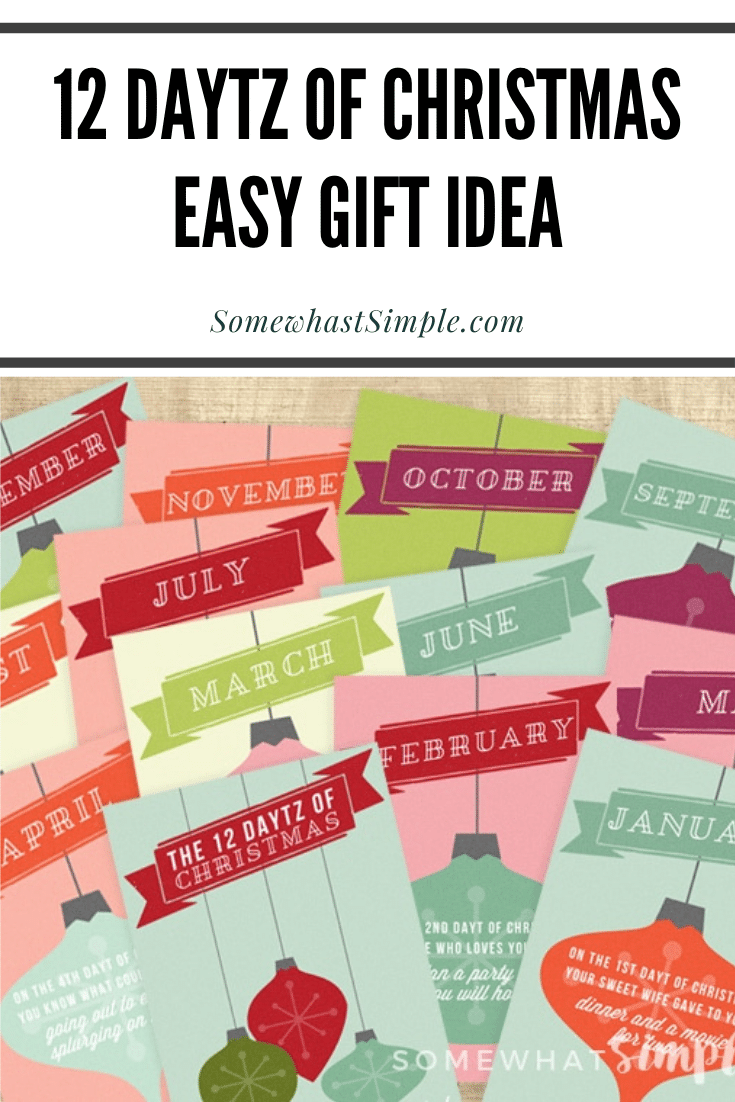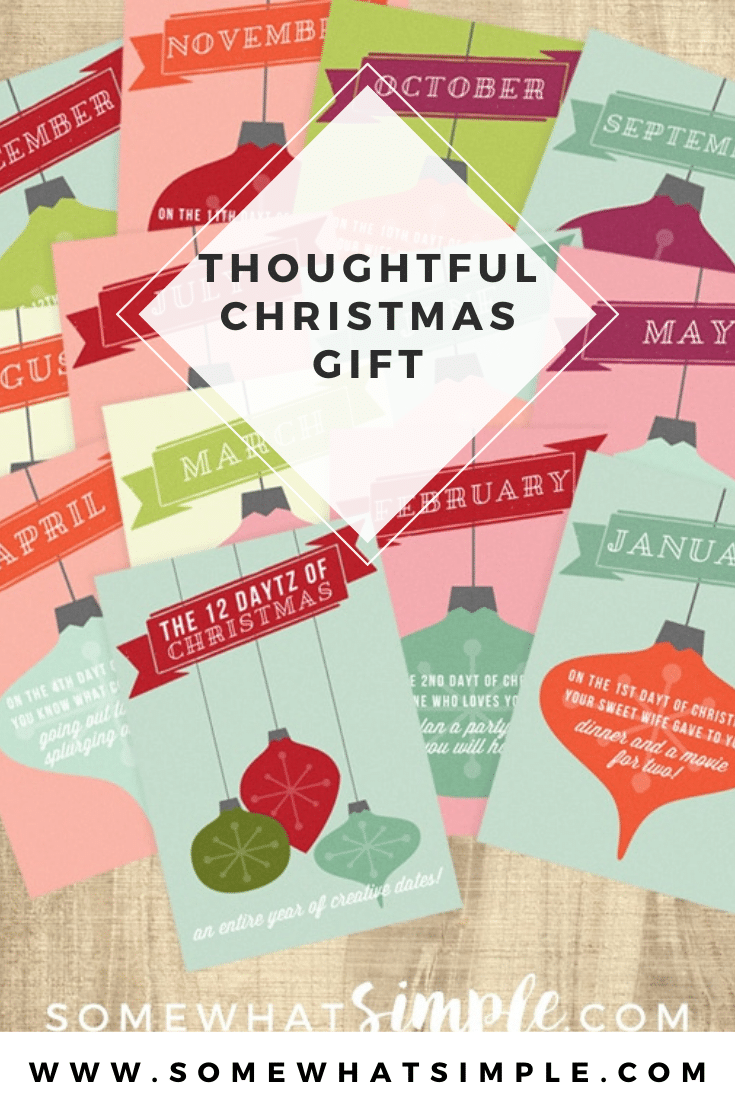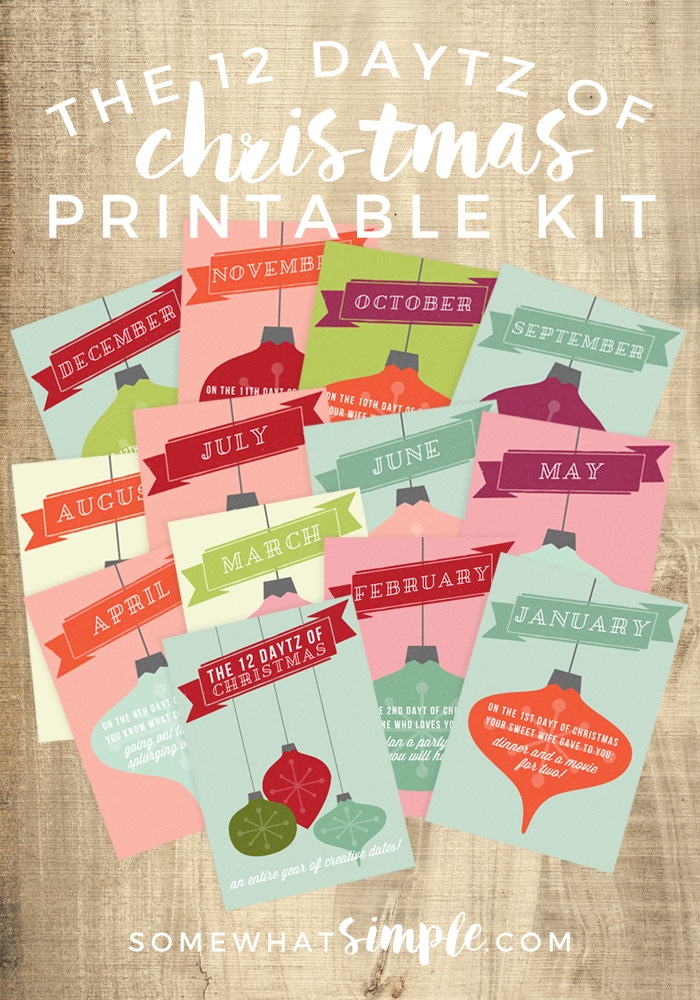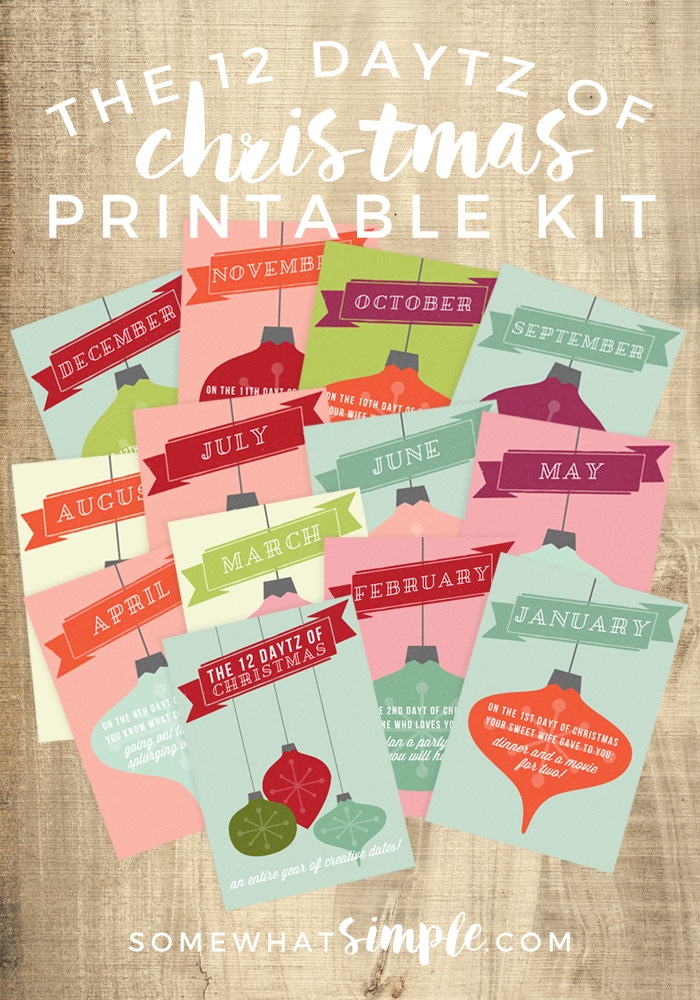 In 2008 my husband and I were HORRIBLE at making time to spend just the 2 of us. We had 3 little kids that required so much of our time, and we would often go months without a single date night.
I came up with the idea to pre-plan a date for every month in 2009. I gifted each date as a Christmas present to my husband that year and called it The 12 Daytz of Christmas. Each idea was all wrapped up and ready to go so finding a babysitter was all I needed to coordinate. We literally had NO EXCUSES not to go out – it was PERFECT!
I chose dates we probably wouldn't have chosen if we decided late in the week to go out. Things like going to a comedy club or miniature golfing- all fun activities, but not something we ever made plans to do.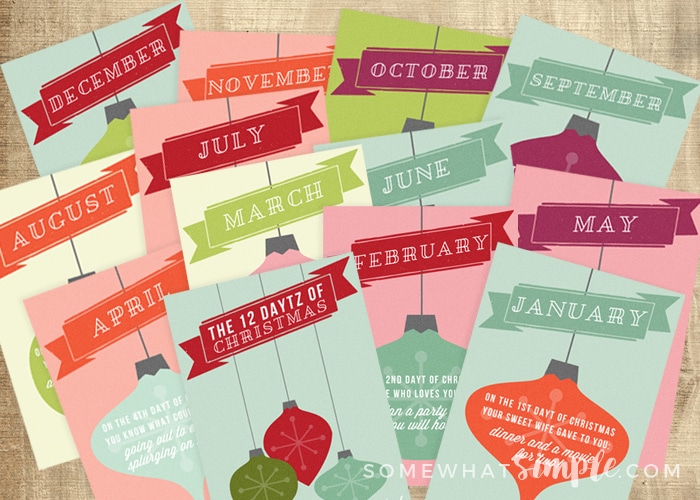 When I gave him this for Christmas, I printed it out on white paper- TOTALLY boring! But if you're looking to gift this to your sweetheart this year, you're in luck! We've made the cutest little printables that you can download, print and staple together to make a simple coupon book. You could also grab all the supplies you'd need for each date – gift cards, checklists etc. and stuff it into some envelopes (just like the project I planned HERE) so you really are ready to go!
ENJOY!