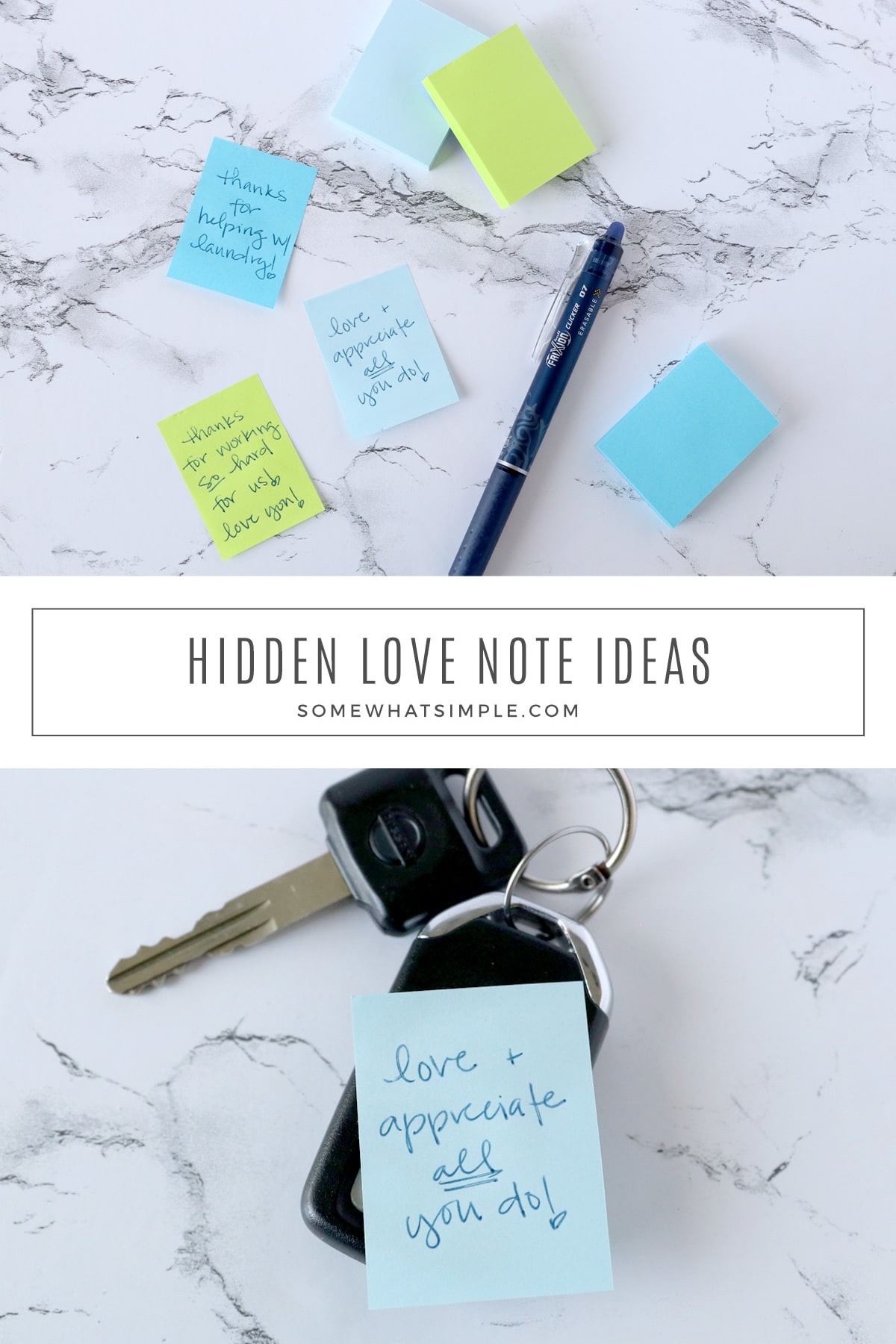 Hiding a few love notes for your husband is a fun activity that will make him feel extra special! Give him something to smile about in 10 minutes or less!
Here are a few more relationship ideas we think you'll love – Marriage Makeover Challenge, How to Be A Good Wife, Reasons Why I Love You Book, and Date Night Conversation Starters.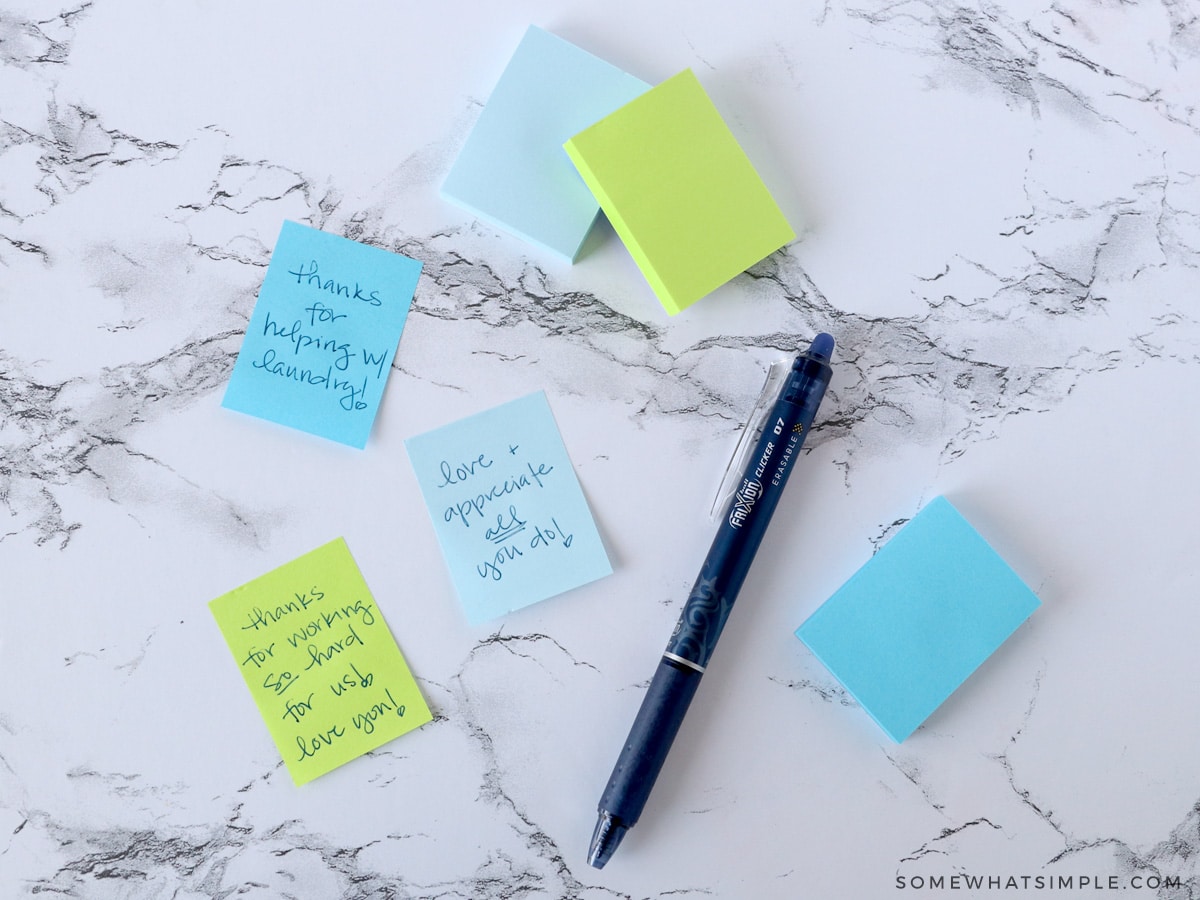 Love Notes for Your Husband
A sweet and simple love note can definitely go a long way in making your spouse feel loved and appreciated! Because who doesn't love getting an unexpected note from someone you love?
Today we're showing you a verrrrrry simple way to write a love note super quickly on a sticky note, so they're short and sweet, but totally thoughtful!
The fun part comes in the delivery. Instead of leaving the note on your husband's pillow or handing it to him when he gets home from work, you're going to hide these notes in places where he'll least expect to find them.
Here's how –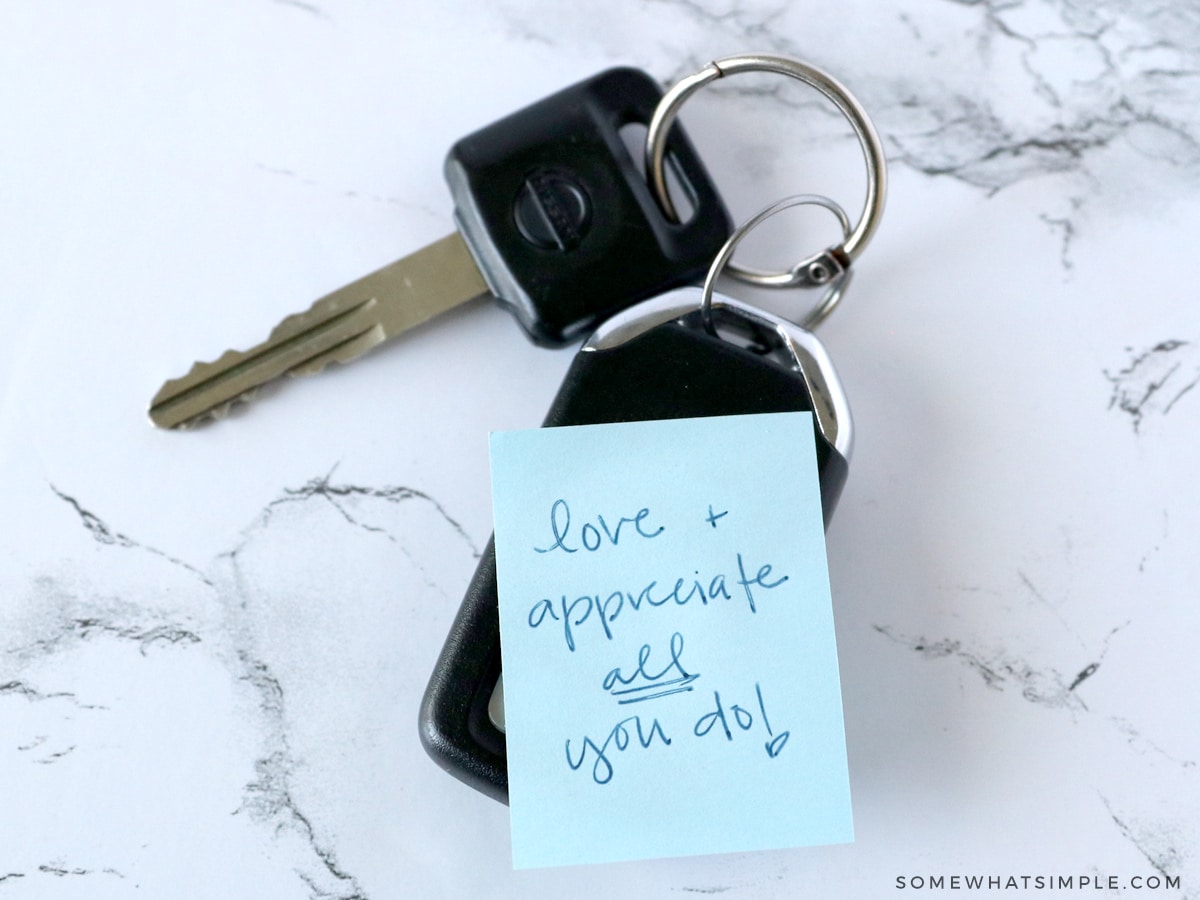 Hidden Love Notes
SUPPLIES –
sticky notes
marker or pen
DIRECTIONS –
Write a quick note to your husband – 1 sentence telling him something you love or appreciate.
Write a few more until you have a small stack of notes. Again, keep it simple. This won't take long!
Hide the notes around the house in places he'll find… eventually!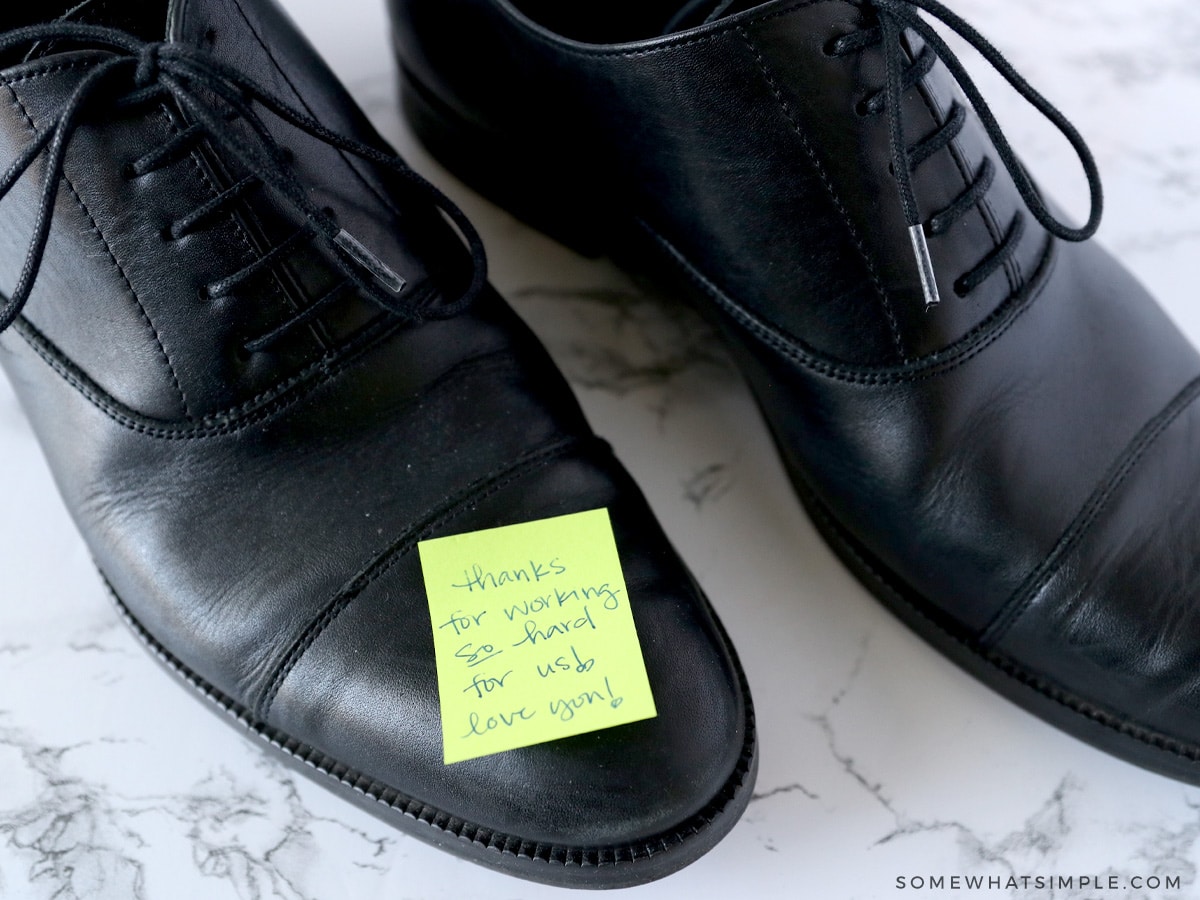 Here are some locations to consider hiding your love notes-
on his keys
inside his shoe
on his computer
inside the sun visor in his car
stuck to his credit card
on the inside of his bathroom medicine cabinet
inside a box of his favorite cereal
under his top sheet or blanket in bed
in the pocket of his work shirt or pants
in his sock or underwear drawer
on the back of the TV remote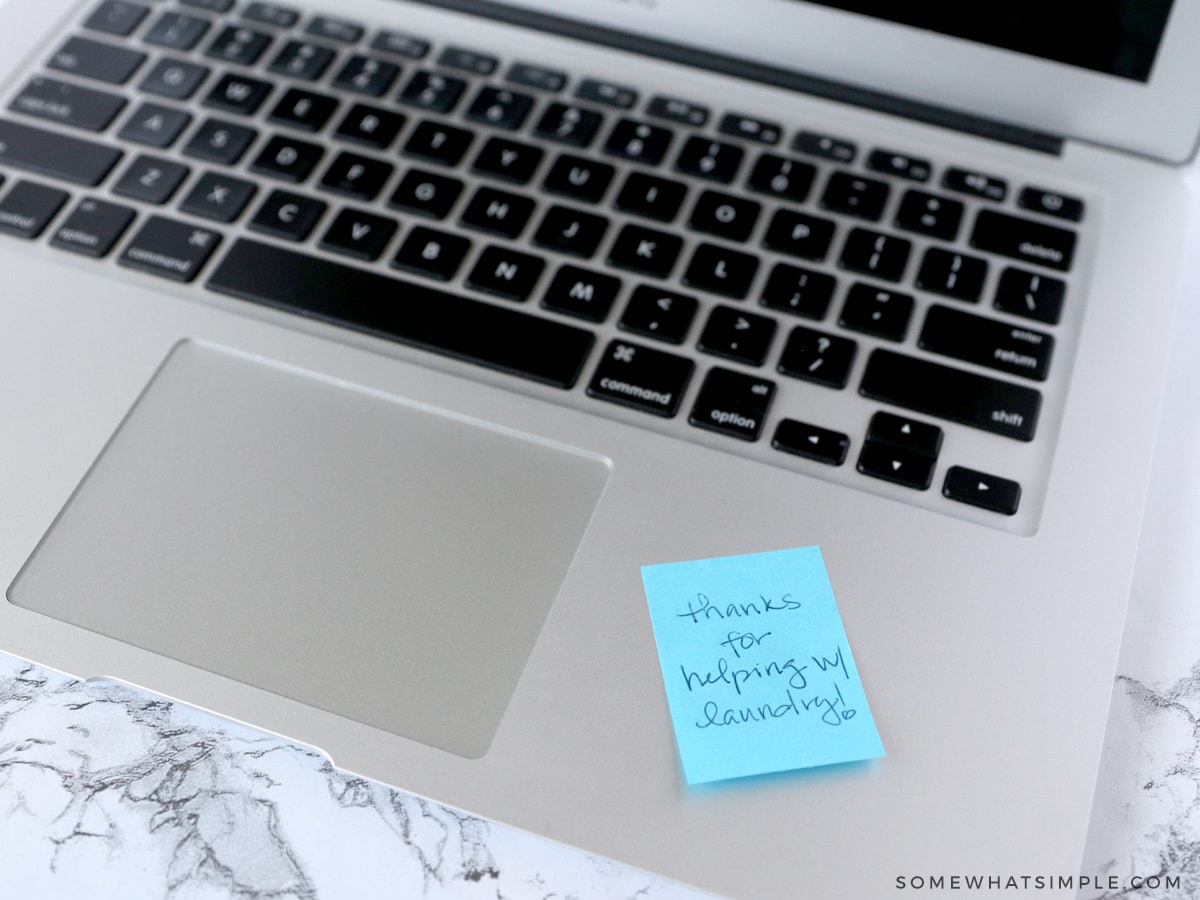 There is nothing better than stumbling across a thoughtful note in the middle of a busy day!
10 minutes of your time can bring smiles for days, weeks, or even months as he continues to find them in all the most random places.
More ideas for couples –