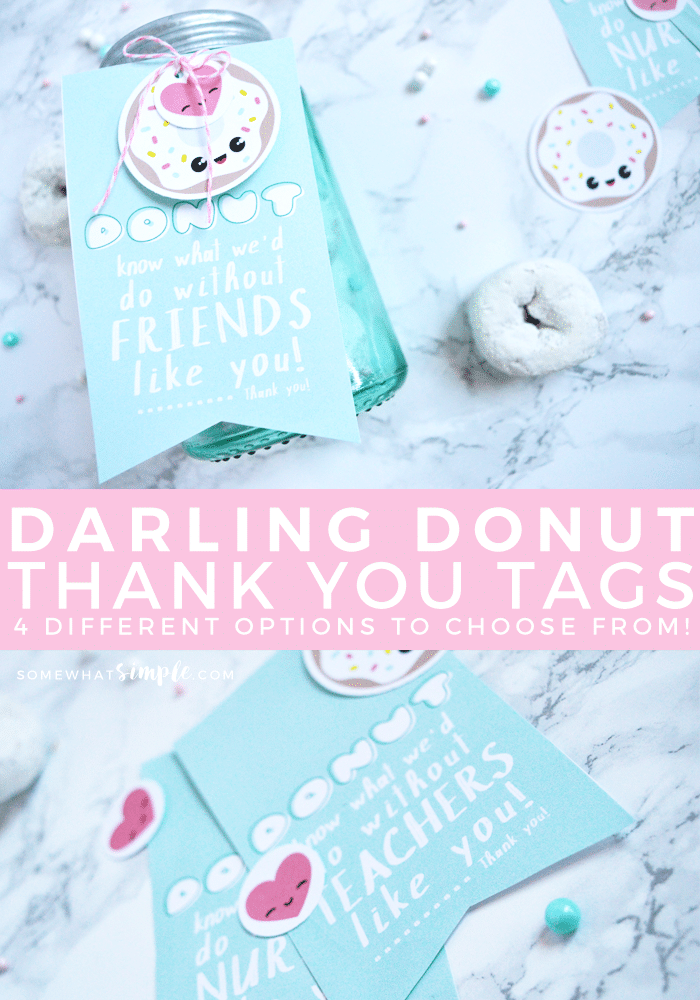 Need some quick thank you gift ideas? These Donut Thank You Tags are perfect!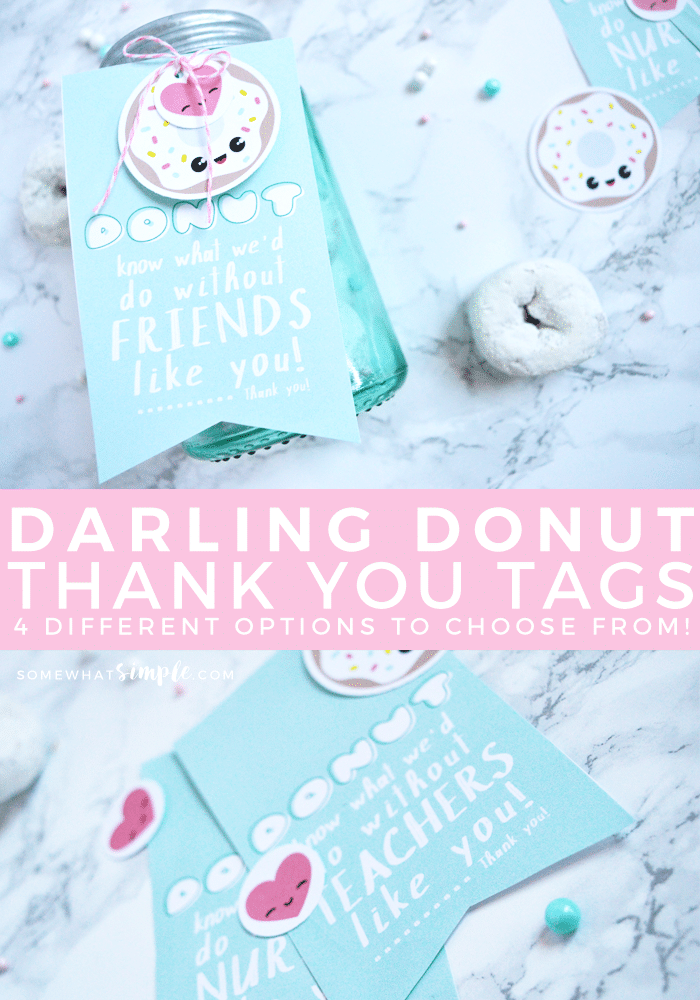 We've all been there – someone does something amazing for us, and we have no idea how to say thank you! Although donuts may not seem close to being enough, it's a good start! (And who doesn't love donuts?!) But the beauty of these tags is that you can go as elaborate or simple as you want! Grab a packet of donuts from the gas station, or head down to Krispy Kreme and grab a whole box – the choice is up to you! We're just providing a darling tag to make saying thank you that more meaningful. 😉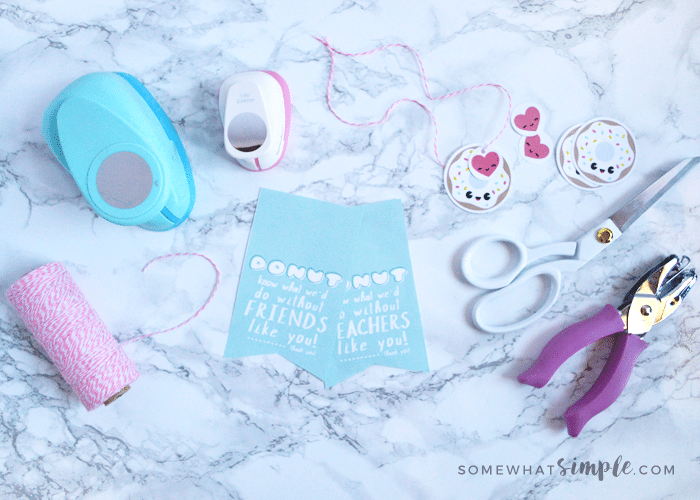 Thank You Gift Ideas – Donut Tags
supplies:
Donut Thank You Tag Printables (download below)
scissors
2″ & 1″ hole punches (optional, but make life so much easier!)
small hole punch if attaching tags with string
string or twine (see above)
tape, if you just want to tape the tags on
jar or container for donuts (optional if you don't want to gift the donuts in the original packaging)
directions:
First of all, print off, then cut and punch out your tags.
If attaching with string or twine, punch a small hole in each tag – bunting, donut, and heart.
Thread string through and tie onto container of package of donuts.
Otherwise, just tape onto your donut gift, and make someone's day!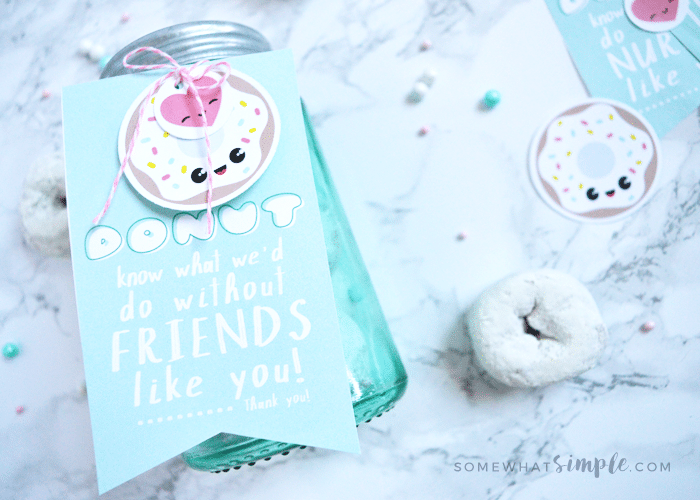 I love how adorable these Donut Thank You Tags turned out! We've got 4 different options: tags for family, friends, teachers, and neighbors!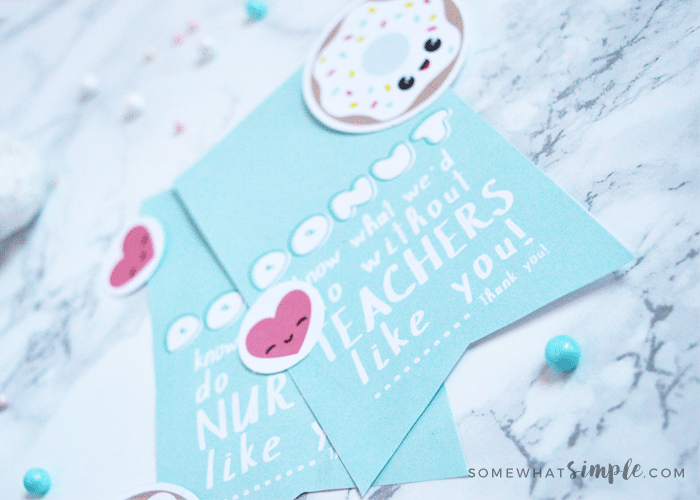 If you missed it, you can grab our nurse thank you tags by clicking here.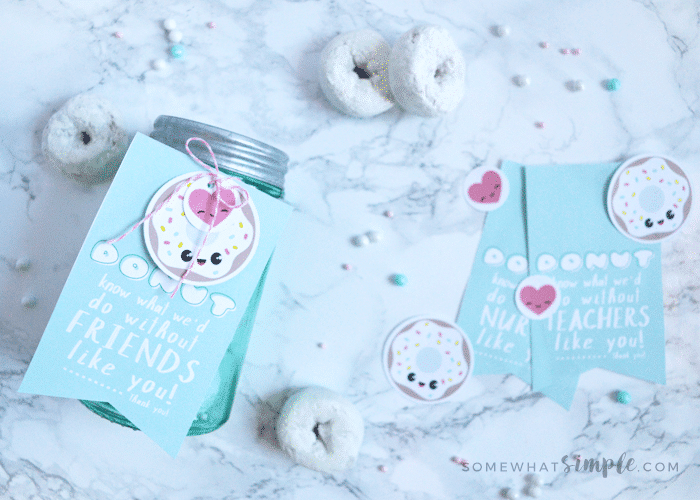 What a sweet way to say thank you! I like to print off a few and have them ready to go in a flash. All I need to do is run to the store and grab me some delicious baked goods!
Hope you all love them as much as we do! Happy gifting!
Our readers also enjoyed these donut ideas:

2 ingredient donuts || donut party printables || nurse donut thank you tags