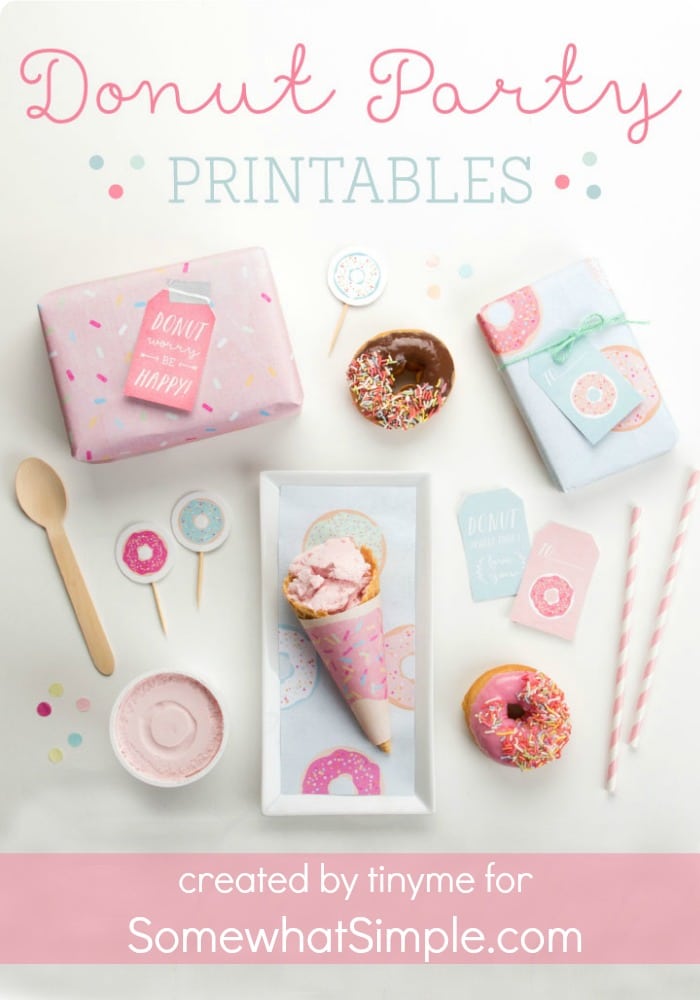 Download, print, and assemble these fun and FREE Donut Party Printables! (Your National Donut Day Celebrations are going to be AWESOME!)
If you're looking for the perfect donut recipe- we've got you covered! Here are some of our favorites: Blueberry Greek Yogurt Donuts, Donut Muffins and Delicious Donut Recipe Roundup!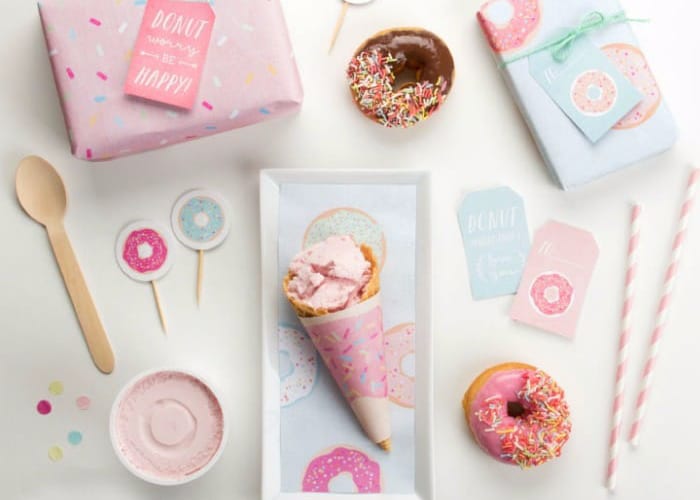 National Donut Day
The first Friday in June is National Donut Day! And while we typically don't celebrate the silly "national holidays", we are HUGE donut fans, AND our friends at tineyme.com designed the most adorable donut party printables just for YOU! (Trust me, after seeing how cute their are, you're going to want to celebrate Donut Day too!) Take a look:
How darling are these ice cream cone wrappers?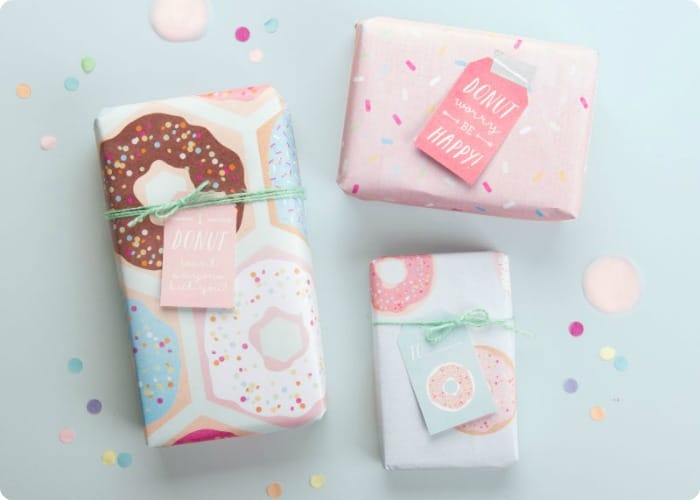 You can use the donut paper to wrap a gift, or use it as a placemat! The gift tags are a fun addition too!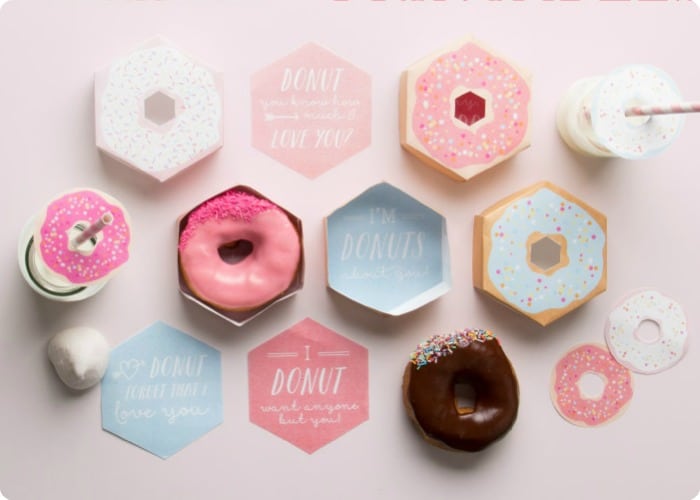 And can we just pause here for a minute and discuss these adorable donut boxes and cup toppers?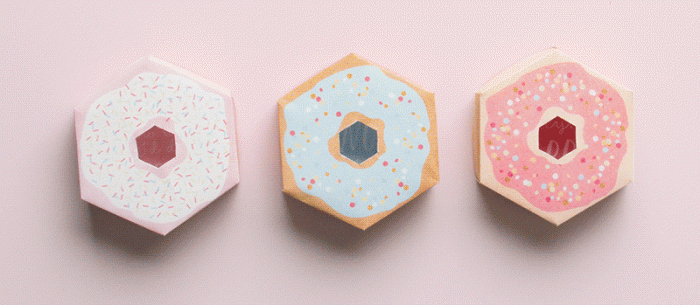 They are super easy to put together- here's how:

How to Make a Donut Gift Box –
Print out your Donut Gift Boxes
Cut out carefully around the edge of the box and messages
Collect all of the pieces together
Fold along the dotted lines so that the tabs have a crease line
Continue until all the tabs and sides are folded
Fold up the sides of the box and carefully tape or glue the tabs on the inside of the box sides
Continue until all tabs are glues or taped in place
Repeat all of the above steps for gift box base
Choose your favourite message and pop it inside the box
Enjoy your adorable donut printable!
Now you're all set to treat yourself or someone special!
Want to grab your free donut party printables?!
(Of course you do!)
CLICK HERE TO GRAB THE DONUT BOX & DRINK TOPPERS
CLICK HERE TO GRAB THE GIFT TAGS, PLACEMATS, ICE CREAM WRAPPERS AND THE REST OF THE DONUT PARTY ACCESSORIES.
Please remember, these printables were created by tinyme.com and are not to be sold or claimed as your own!
Happy Donut Day!