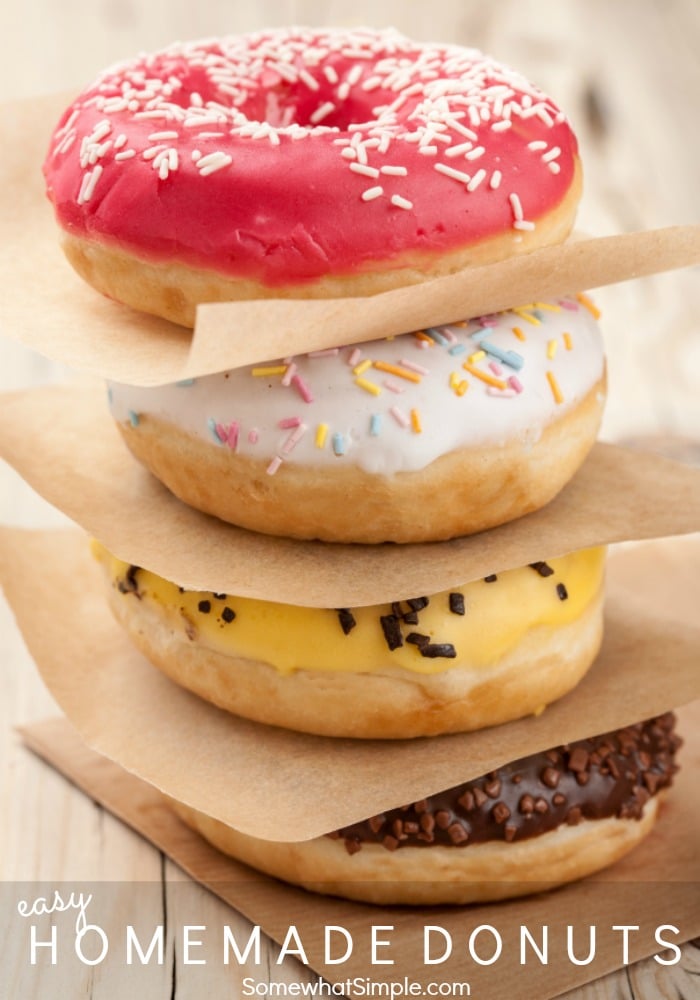 Satisfy your donut cravings with this easy 2 ingredient donut recipe! Light and fluffy donuts drizzled with a simple glaze that will melt in your mouth!
I am a sucker for home-baked treats – Lemon Cupcakes, Cheesecake Cookie Bars, Easy Strawberry Shortcake and these easy donuts are one of my favorites!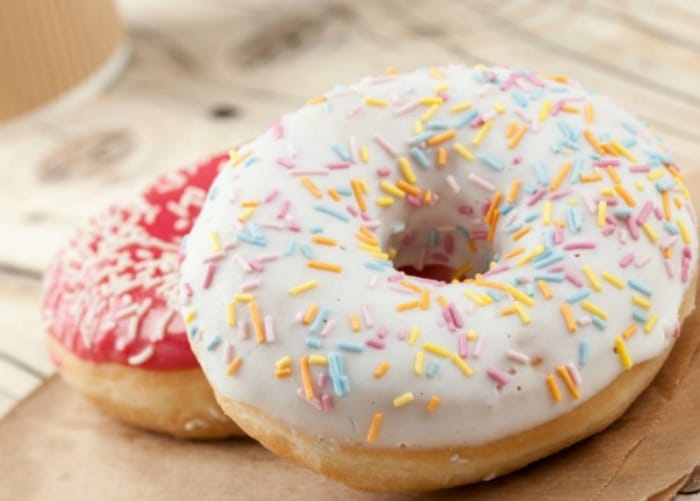 This past Thanksgiving my creative sister in law gathered all 25 little cousins together to make a fun treat – homemade donuts! Not only do these donuts taste amazing, they were super fun and SIMPLE to make! These donuts only require the use of 2 ingredients and you cannot mess them up. This recipe uses refrigerated biscuit dough and they taste delicious. Don't believe me? Give them a try! Just flatten, fry, and eat!
Here is a short video of the entire process from start to finish:
Easy Donut Recipe
makes 8 donuts and 8 donut holes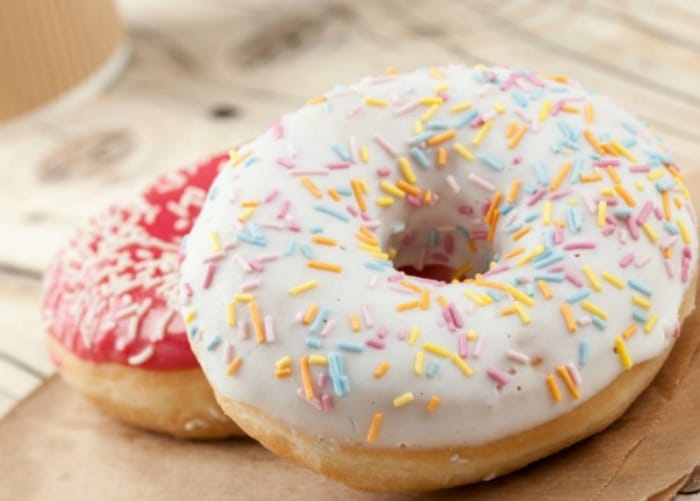 Easy Donut Recipe
Satisfy your donut cravings with this easy 2 ingredient donut recipe!  Light and fluffy donuts drizzled with a simple glaze that will melt in your mouth!
Ingredients
For the Donuts-
1

tube of refrigerated biscuit dough

I used Pillsbury Grands

vegetable oil

enough to fill your frying pan so your raw dough is completely submerged.
For the Icing-
powdered sugar

milk

-OR-

your favorite store-bought frosting
For the Decorations-
sprinkles

cinnamon & sugar

crushed nuts

your favorite donut toppings!
Instructions
For the Donuts-
Heat oil over your stove in a large frying pan on medium-high heat.

Pop open the tube of biscuits and flatten each of them just slightly with your hand.

Press a small round cookie cutter into the center of each biscuit and pop out the middle. (If you don't have a small cookie cutter, the cap of a water bottle or a small medicine cup both work too!)

Gently place the dough into the oil and watch carefully as it begins to brown. Flip the dough with some tongs once the underside is golden.

Continue frying until both sides of your donuts are light brown and cooked through the center.

*Tip- if your donut is not cooked in the center, turn the heat on your stove down just a bit. This will help them cook slower so the outsides don't burn.

Remove from the oil and place on a plate lined with paper towels. Pat the excess oil off and let it cool.
For the Frosting-
Mix a splash or two of milk in a small bowl of powdered sugar and mix it until it it reaches the consistency you desire, adding more milk as needed.

-OR-

Buy frosting from the grocery store and heat it up in a microwave safe bowl. As it heats, the frosting turns into a runny liquid, perfect for dipping one side of a donut! (This is the best way to get a ton of flavors for your icing!)
To Decorate-
Once your donuts have cooled enough for the kids to handle them, dip one side in frosting and decorate with sprinkles -OR- dip both sides into a simple cinnamon/sugar mixture.
Nutrition Facts
Easy Donut Recipe
Amount Per Serving
Calories 380
* Percent Daily Values are based on a 2000 calorie diet.
Eat & ENJOY!!!
WARNING: We are not responsible for the extra calories that will be consumed once you realize how easy and yummy these donuts are. Don't say I didn't warn you!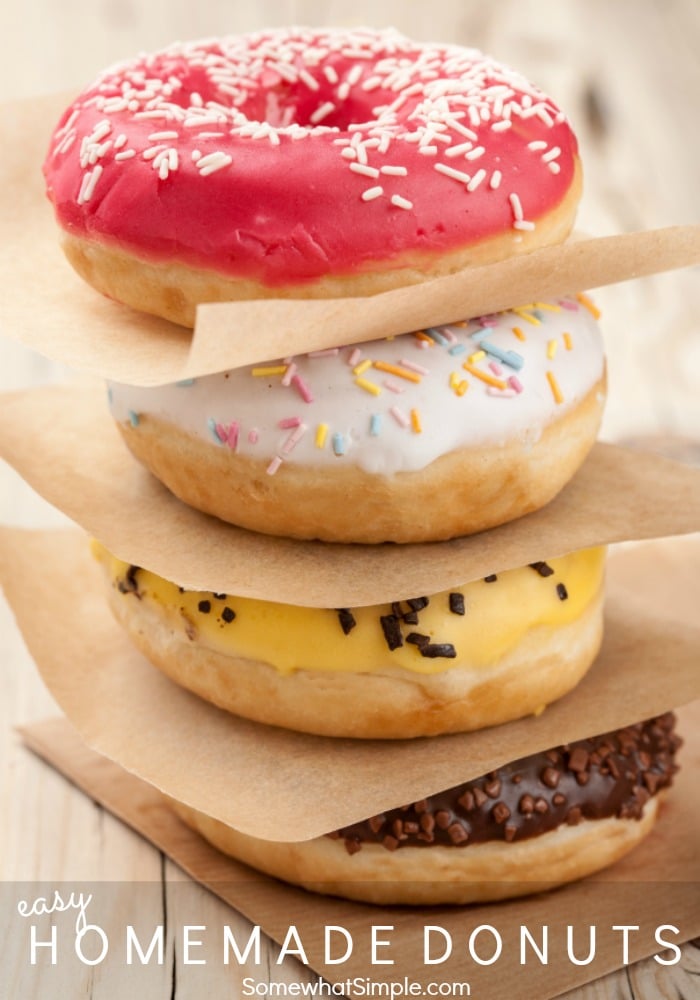 This post was shared on Cute Girls Hairstyles in January 2016.