I spent several years in search of the best homemade brownies recipe. My search is over, this is it.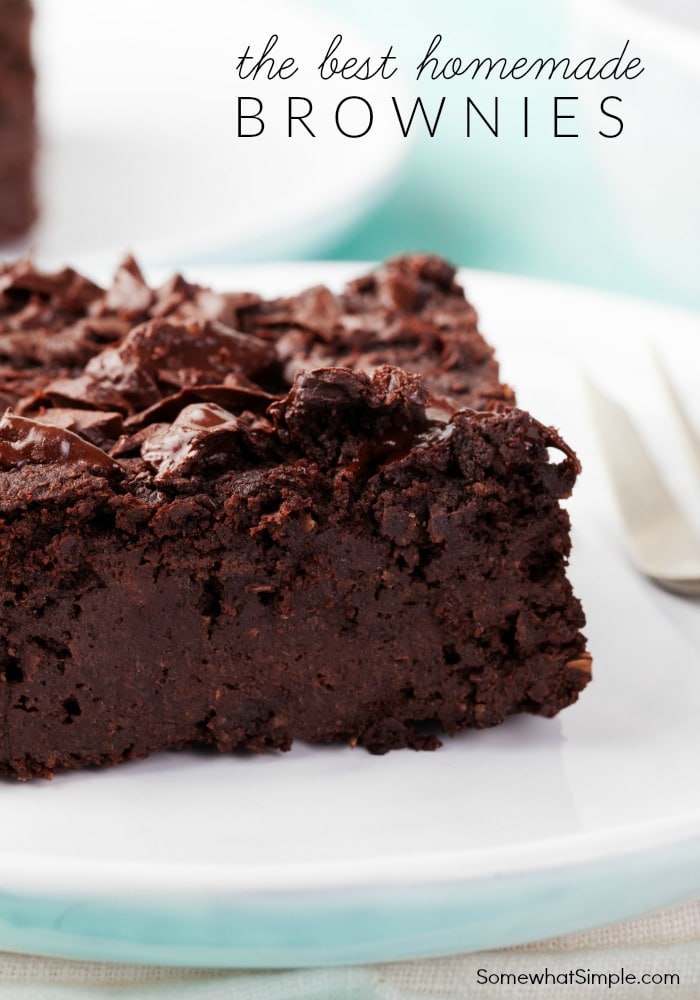 I have tried several homemade brownie recipes, and while I am not usually too disappointed in chocolate baked goods, there was always something just not quite right. And then my sister in law introduced me to her brownies and suddenly all was right in the world! The original recipe is found here on All Recipes and it has  some great reviews, but my sister in law modified it just a bit and I am pretty sure perfection was born in her kitchen that day! If you're a lover of soft, fluffy, chewy, chocolate fudge brownies, this one is for you!
The Best Homemade Brownies Recipe
INGREDIENTS: 
(There is also a frosting recipe on AllRecipes that people seem to love, but I don't think these brownies need it, so I have never made it.) 
BROWNIE RECIPE DIRECTIONS: 
Preheat oven to 350 degrees F and spray an 8-inch square pan with cooking spray.
In a

large saucepan

, melt 1/2 cup butter. Remove from heat, and stir in sugar, eggs, and 1 teaspoon vanilla. Beat in 1/3 cup cocoa, 1/2 cup flour, salt, and baking powder.

Gently fold in chocolate chips and then spread batter into prepared pan.

Bake in preheated oven for 25 to 30 minutes. Do not overcook.

Eat and enjoy!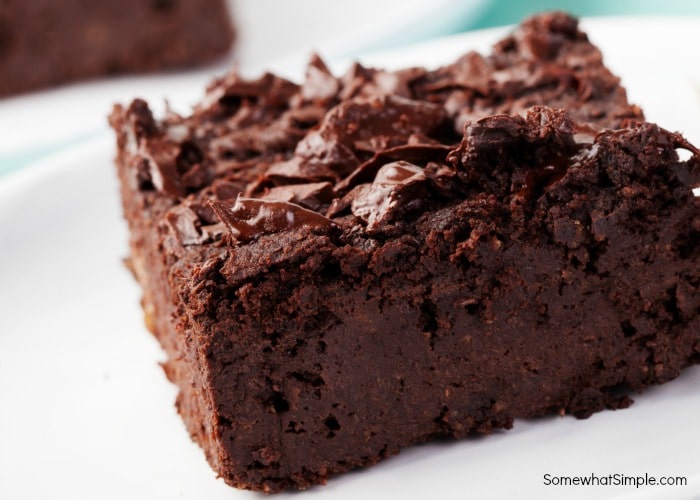 These brownies are seriously so delicious. Just thinking about them makes my mouth water!
Warning: You are going to want to double (or triple!) this recipe if you have to share with your family and friends. Don't say I didn't warn you!!!
DON'T MISS A THING!
Sign up for our newsletter to receive our FREE Home Organization Binder Printables + weekly updates filled with creative inspiration and exclusive freebies!
---