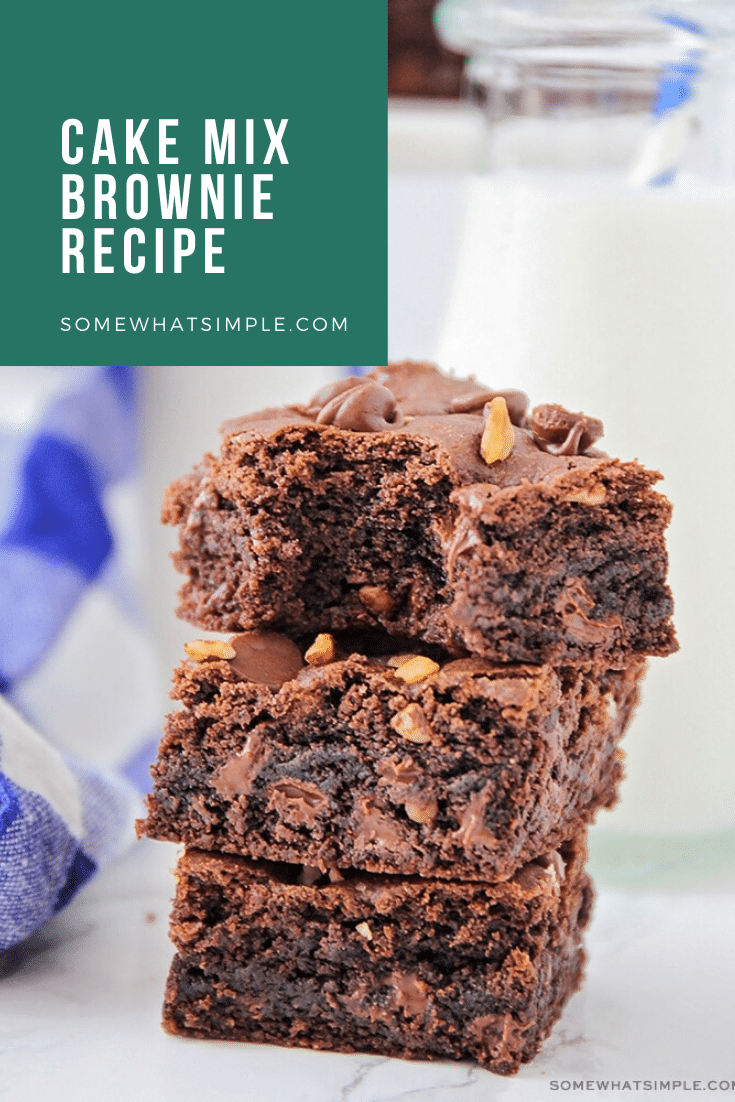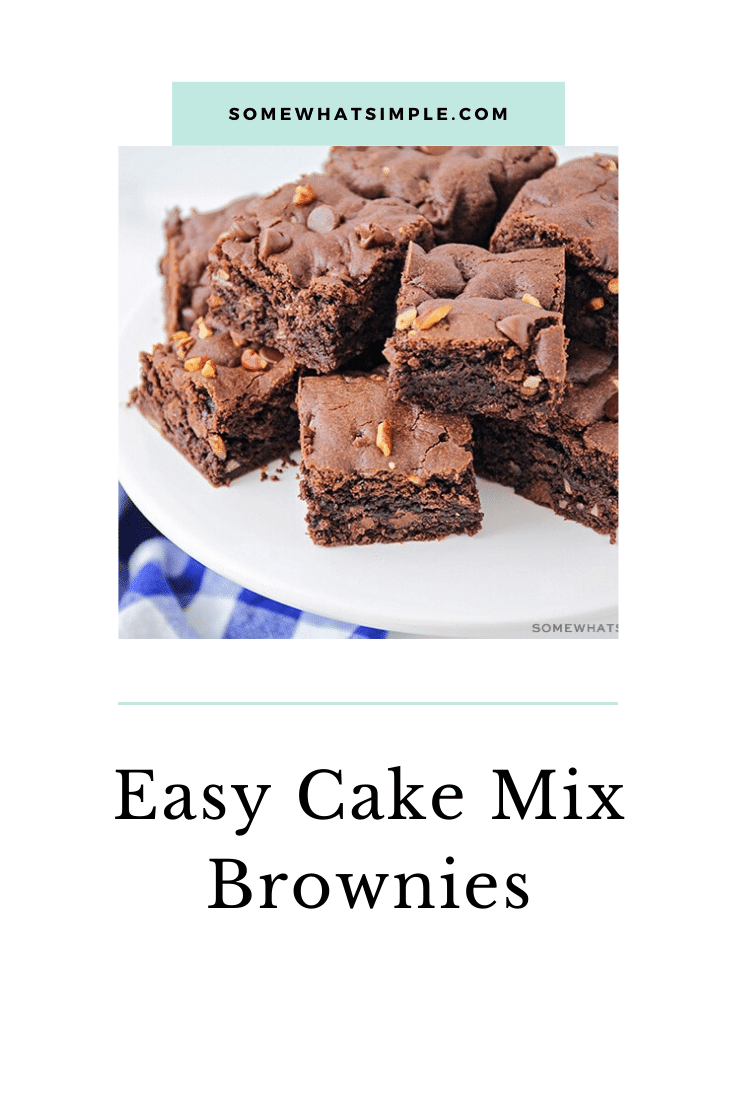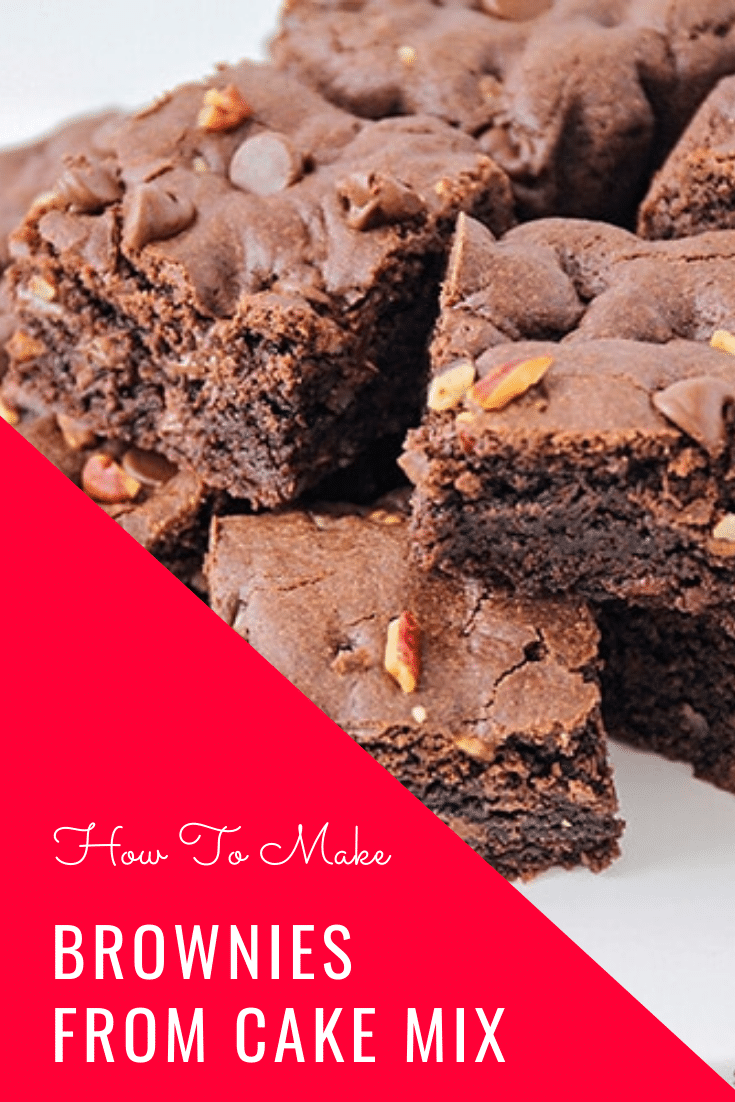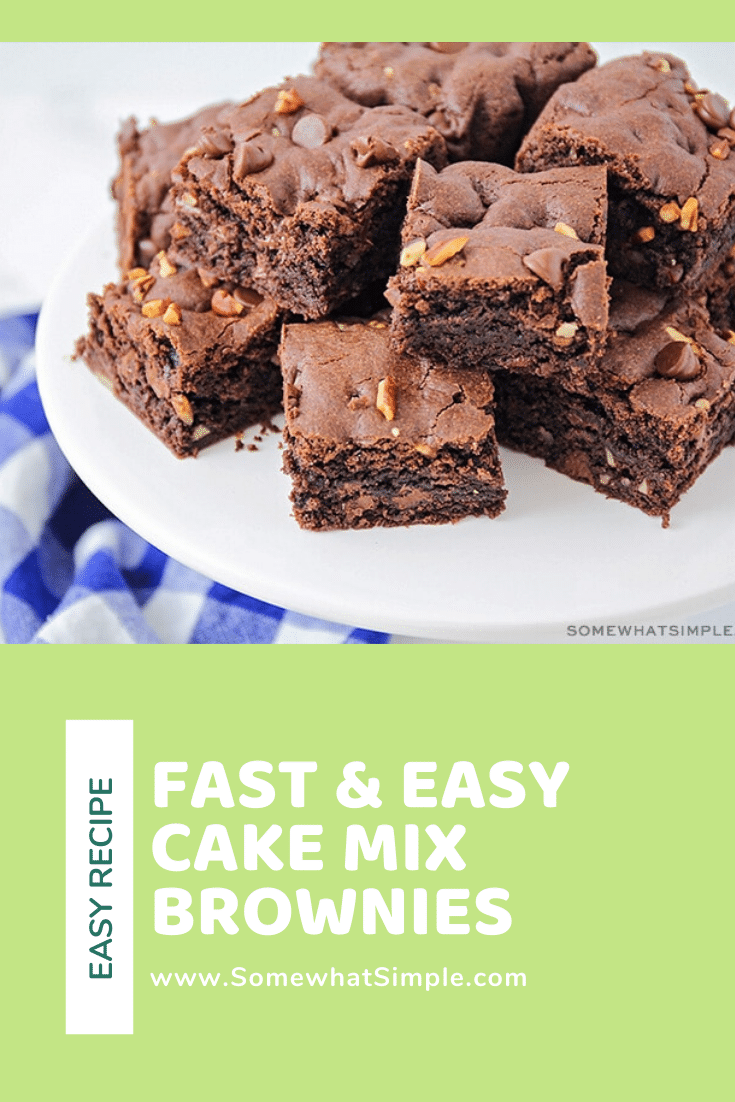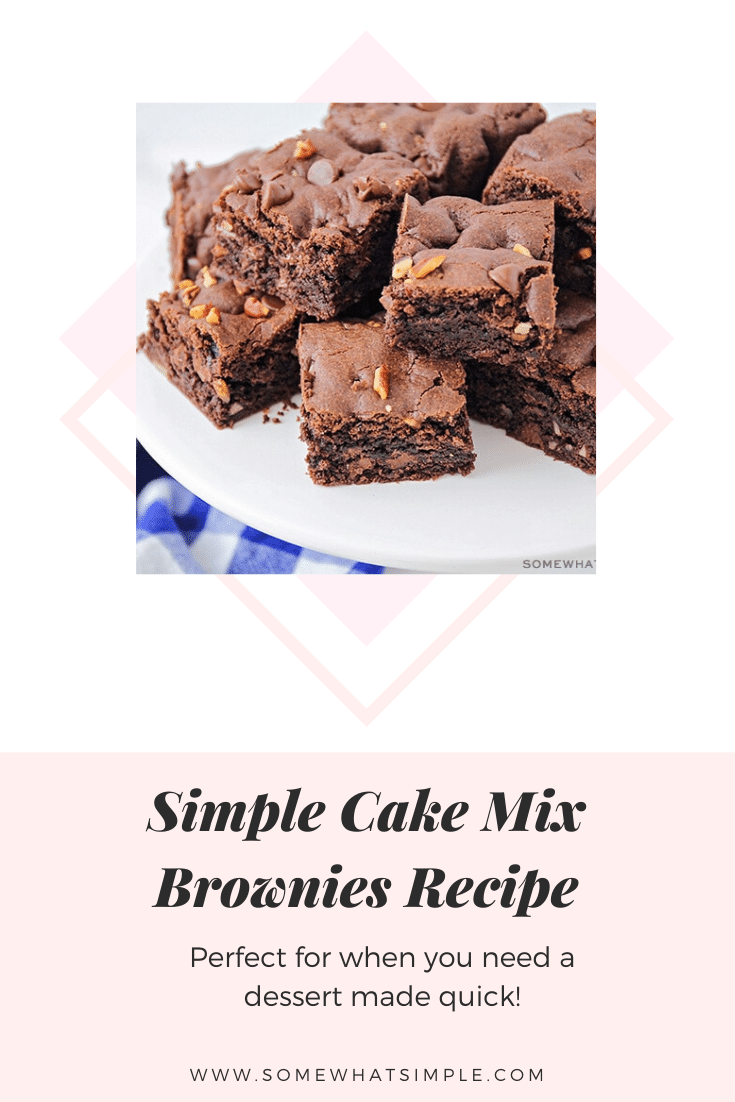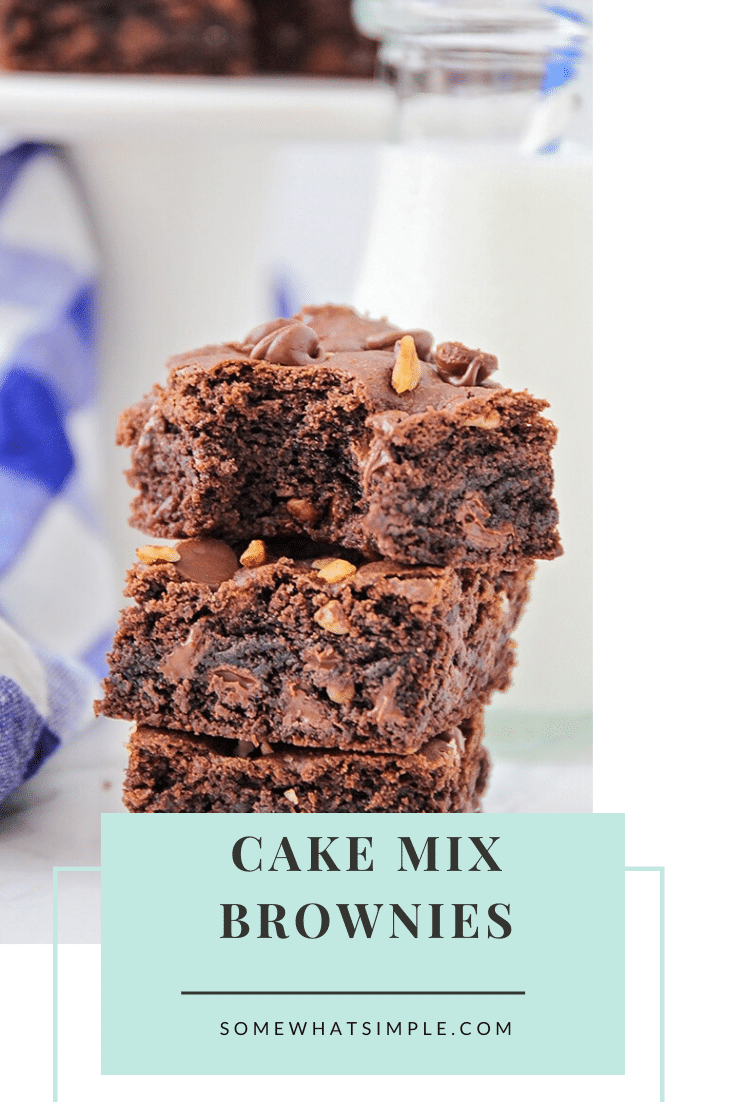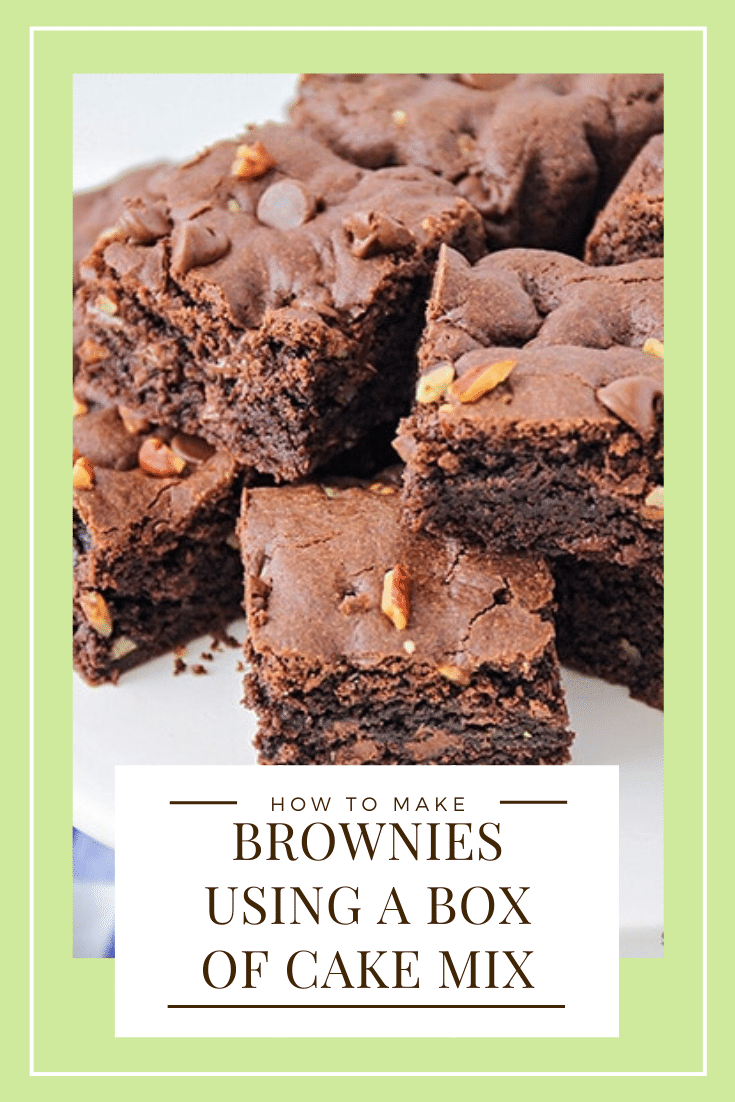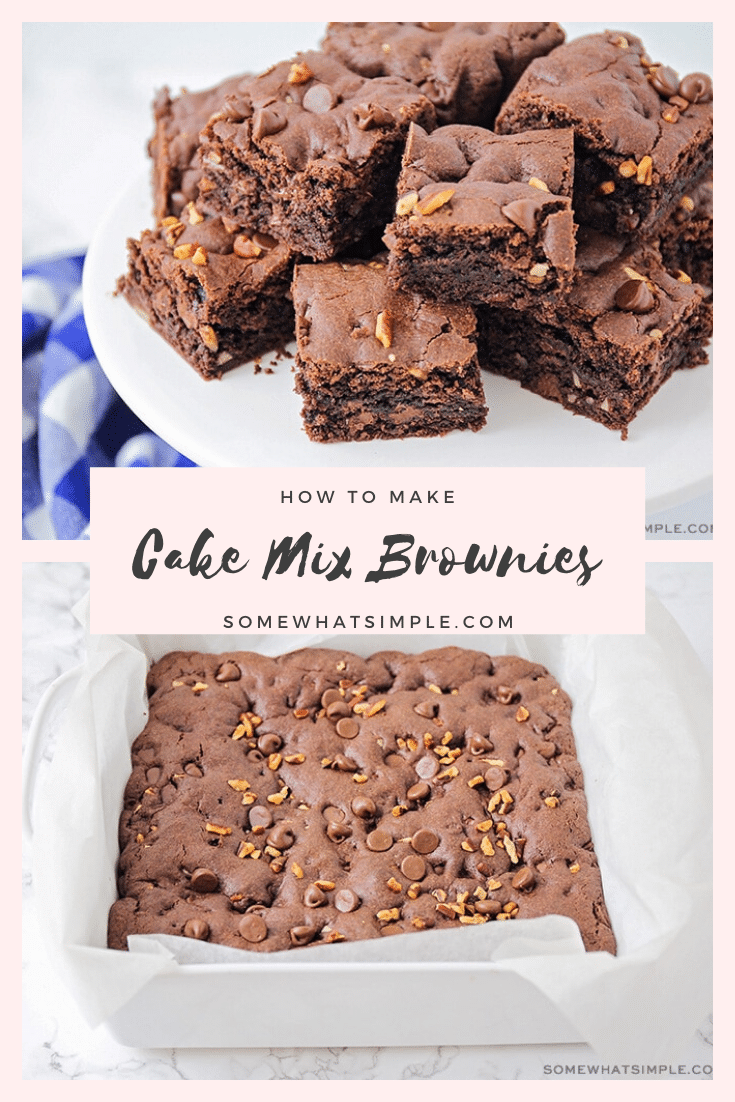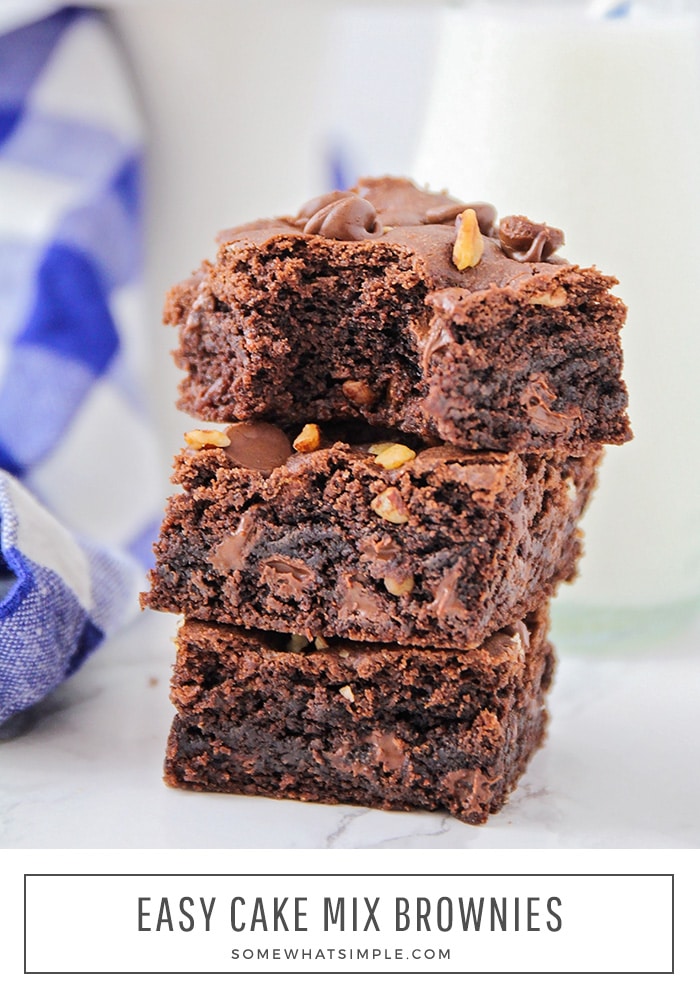 These rich and fudgy cake mix brownies are chocolatey and delicious! They only take five minutes of prep time, and they taste amazing!
If delicious brownies are your love language, be sure to check out a few more of our favorite Made from Scratch recipes – Milky Way Brownies, Mint Fudgy Brownies, and Peanut Butter Cup Brownies.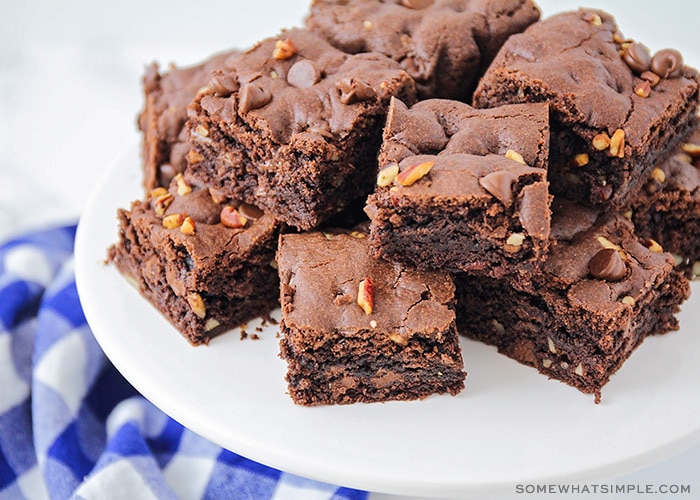 Brownies from a Cake Mix
Is there anything better than a warm and gooey chocolate brownie? A warm brownie with a scoop (or two!) of vanilla ice cream is my favorite dessert EVER! These cake mix brownies are not just totally delicious but they're also incredibly easy to make. (That's my favorite kind of dessert!)
No Brownie Mix? No problem!
These brownies are perfect for those times when you just need a pan of brownies, but all you have on hand is a cake mix. They come out of the oven so rich and chocolatey with a fantastic chocolate flavor that's sure to satisfy any sweet tooth!
This brownie recipe will ensure you get chewy brownies that are more fudge-like and not cakey.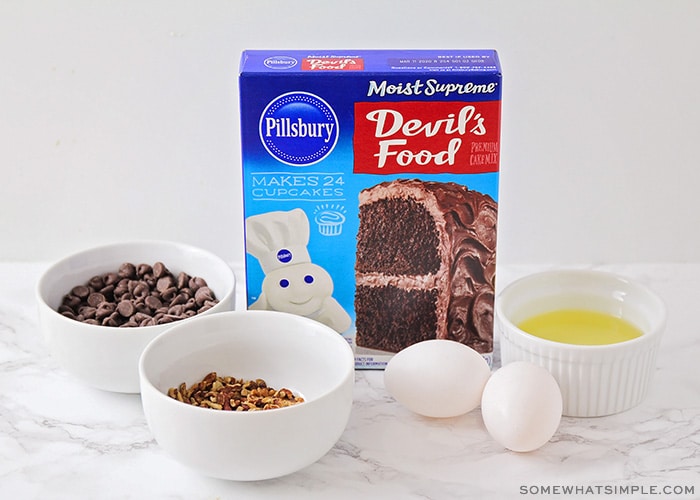 How To Make Brownies From Cake Mix
I love this recipe because it only requires a few basic ingredients that you can easily keep on hand in your pantry and fridge.
INGREDIENTS –
chocolate cake mix – I used a Devil's Food Cake Mix, but any chocolate box cake mix will work!
eggs
vegetable oil
optional ingredients – pecans, peanuts, walnuts, milk or white chocolate chips, peanut butter chips, etc.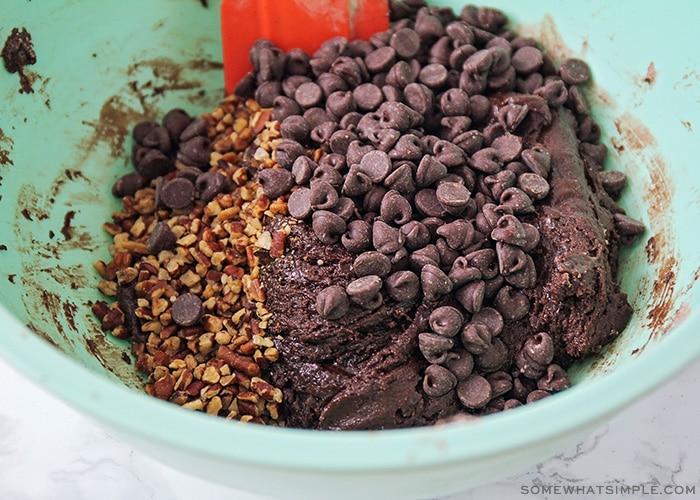 INSTRUCTIONS –
Mix – In a large bowl, mix together the eggs and oil until blended together. Then add the box of cake mix to the mixing bowl and stir until the batter is nice and smooth.
Add Any Extras – Once the batter is made, add in anything else you like in your brownies. I like to add semi-sweet chocolate chips for a chocolate flavor boost, and chopped pecans for a little bit of texture and crunch. I know nuts in brownies can be a little polarizing, so if you don't like them, feel free to leave them out. They will be delicious either way!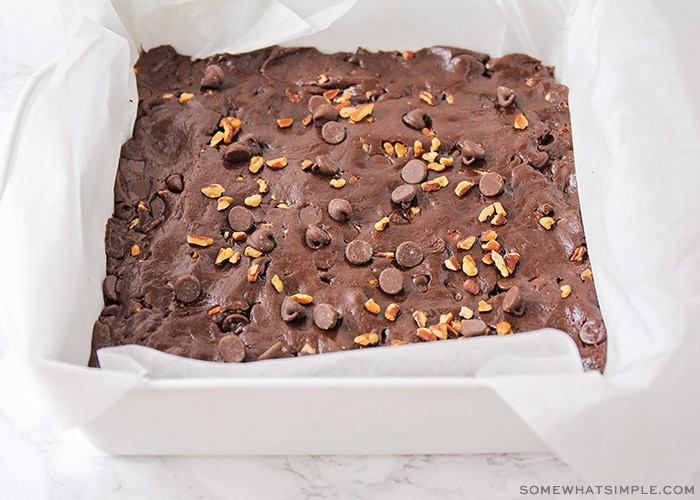 Prep For Baking – With a rubber spatula, spread the cake mix brownie batter into a 9 x 9 baking pan. I like to line it with parchment or foil to make it easy to lift the brownies out. The batter will be thick and a little hard to spread, but keep at it, and it will eventually spread out. For a prettier touch, you can sprinkle a few extra chocolate chips and pecans over the top of the brownies.
Bake – Cook the brownies for 35-40 minutes at 350 degrees of until you can insert a toothpick two inches from the edge of the pan and it comes out clean.
Cool – You'll want to let them cool most of the way before slicing them so they slice cleanly. If you like to eat your brownies extra warm and gooey, you can rewarm them in the microwave for 10 seconds or so before serving. (Don't forget a scoop of vanilla ice cream!)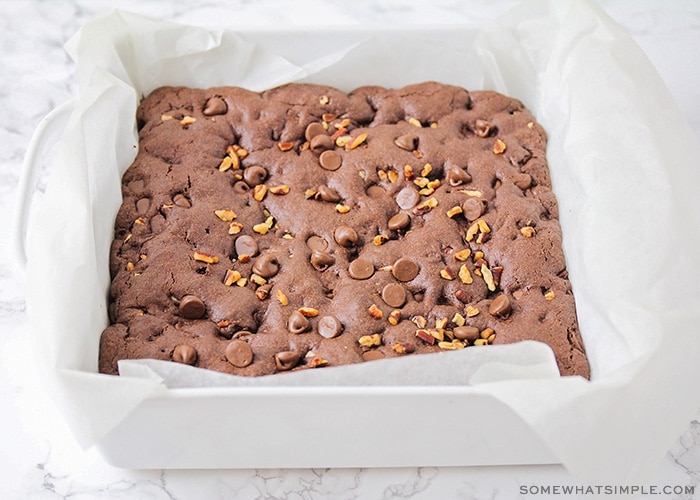 Recipe Tips
Parchment Paper Is My Best Friend – I use parchment paper when I bake to make clean up a breeze and so I can get the brownies out of the pan easier so they're quicker to eat.;)
Easy Spreading – The cake mix batter for these brownies can be tough to spread. Simply spray the spatula with nonstick cooking spray so the batter won't stick to the spatula.
Storage – Place extra brownies in an airtight container and leave them at room temperature for 3-5 days or in the refrigerator for up to one week.
Mix It Up – There are so many great things you can add to these homemade brownies to give them an extra burst of flavor. My kids love adding M&M candies. I love adding crushed pieces of Heath candy bars. Go crazy and experiment! If nothing else, it gives you an excuse to make these again.
More Delicious Recipes Made From Cake Mix
Leave us a comment below and let us know how you liked these tasty brownies made from cake mix. We'd also love to see all of the delicious mix-ins you added, so snap a picture and tag us on social media as well!
Here's a printable cake mix brownies recipe card for your convenience –
Cake Mix Brownies
These rich and fudgy cake mix brownies are so chocolatey and delicious! They only take five minutes of prep time, and they taste amazing!
Ingredients
1/3

cup

oil

2

eggs

1

box Devil's Food cake mix

3/4

cup

chocolate chips

1/3

cup

chopped pecans
Instructions
Preheat the oven to 350. In a medium bowl, stir together the oil and eggs until well blended. Add the cake mix and stir until the dough comes together. Add the chocolate chips and pecans, and stir until they are blended in.

Line a 9 x 9 baking dish with parchment or foil. Spread the batter in an even layer in the baking dish (it will be thick).

Bake 35-40 minutes, or until a toothpick inserted two inches from the side comes out clean. Let cool completely before slicing and serving.
Nutrition
Other Notes