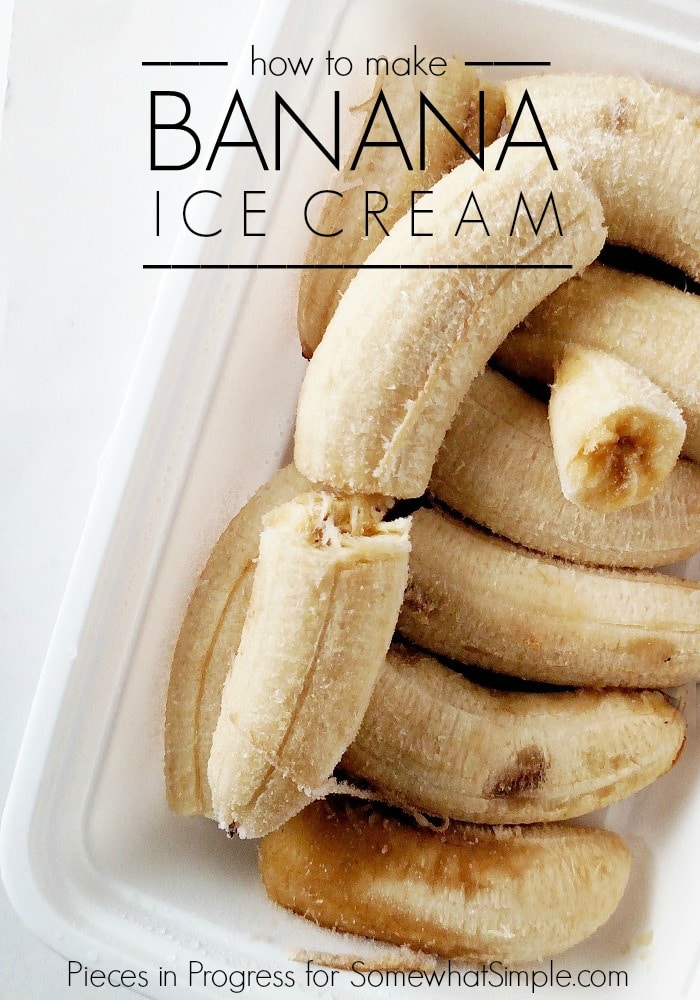 Banana Ice Cream isn't anything new, but if you haven't yet dared to join the frozen-bananas-club, let me be the first to invite you with this simple, fun, delicious version! Here is how to make Banana Ice Cream that is both vegan and gluten free!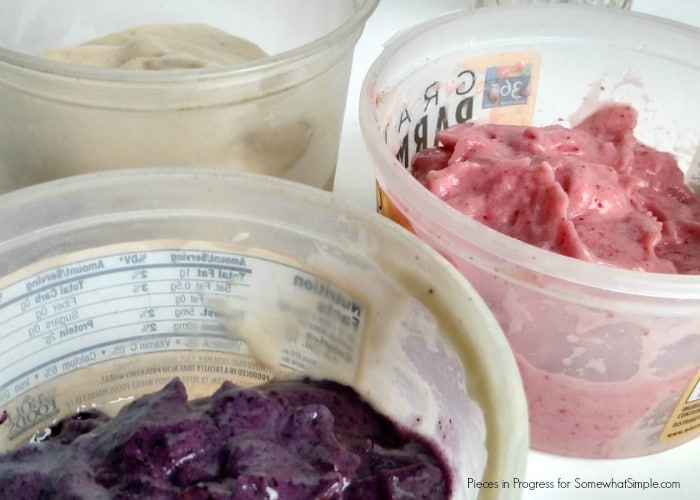 Making Vegan Banana Ice Cream really is pretty simple and the flavor possibilities are endless! For this version I decided to get a bit festive for 4th of July and I used 3 flavors: RED strawberry banana, WHITE classic banana, and BLUE blueberry banana.
Although it's an easy recipe to make, here are a few tips to ensure you get perfect banana ice cream every time:
Peel the bananas before freezing! I made this mistake in college and ruined my fingernails trying to peel frozen bananas. Don't be me. Peel your bananas before freezing, trust me, they'll stay good.
Seal your bananas well to avoid freezer burn. I go through mine pretty quickly so I use a flat tupperware (to the right) but if you want them to last more than a week or two and still be just as fresh, I highly suggest a thick freezer bag and sucking as much air out of it as you can.
Use the bare minimum amount of liquid your blender needs. I've actually seen frozen bananas put through a juicer to make the richest, creamiest vegan banana ice cream ever but personally I'm not willing to risk my blender blades (or motor). In this recipe I use about 2 Tbsp liquid per half a banana, adjust according to your blender.
Add a little pure vanilla extract. It makes all the difference in the world!
For extra fun, I created this 6 layer "patriotic" design but you could really create whatever colors you want by varying the fruit and layer up your own masterpiece!
Red, White & Blue Banana Ice Cream
Makes 3 servings // Nutrition per sundae: 262 calories, 2g fat, 60 carbs, 4g protein
Ingredients
6 bananas, peeled and frozen at least overnight
1/3 cup frozen strawberries
1/3 cup frozen blueberries
2/3 cup soymilk
1/2 tsp vanilla extract
1 tbsp agave
Optional: soy whipped cream for the top
Directions
Puree bananas, agave, vanilla, and 1/2 cup of soymilk until creamy.
Divide the puree evenly into three Tupperwares (banana, strawberry, blueberry) then transfer a heaping spoonful from the berry ones into the banana container. You do this to ensure an even amount in each container because you'll add strawberries and blueberries which adds volume to the others.
Put the banana container and blueberry container in the freezer.
Put the contents of the strawberry container back into the blender with half of the remaining soymilk. Puree. Spoon back into container and put in the freezer.
Rinse blender, then take out blueberry container. Add contents along with blueberries and remaining soymilk. Puree. Place back into the freezer for 2 minutes.
When you're ready to serve, take out all the containers and assemble in layers! Don't leave them in the freezer longer than 5 minutes or they will start to harden.
This process seems a little back and forth but it lets you get all the flavors blended up without any of them melting or turning into hard ice cream!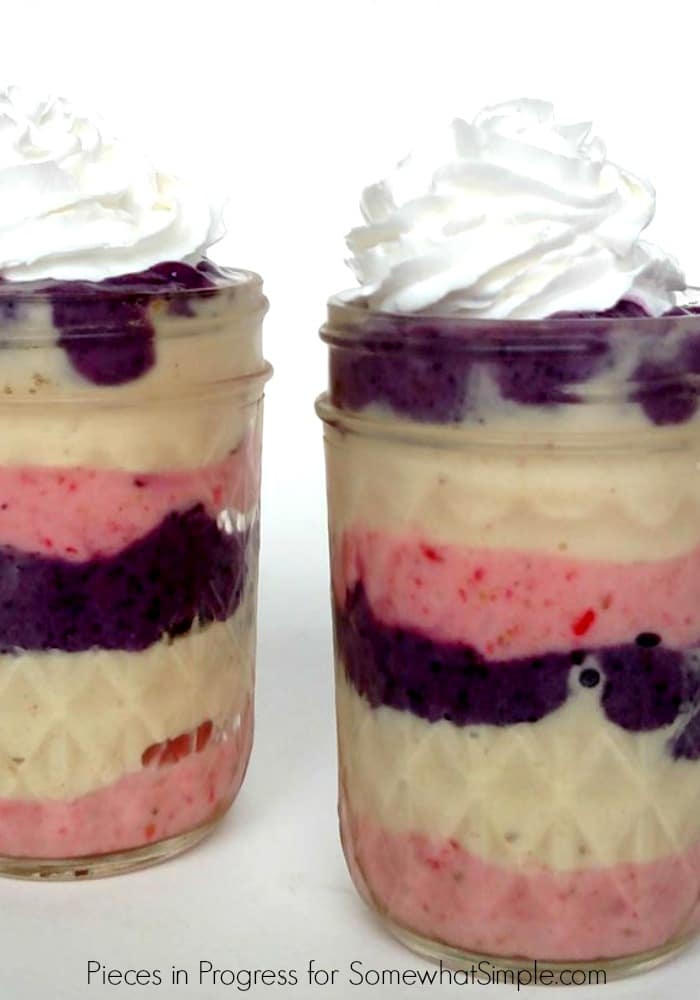 Hack Your Routine!
FREE E-COURSE
5 Time-Saving Tips for Crazy Busy Moms