Refreshingly delicious and super simple to make, this fresh cherry lemonade slush is perfect for a warm summer day!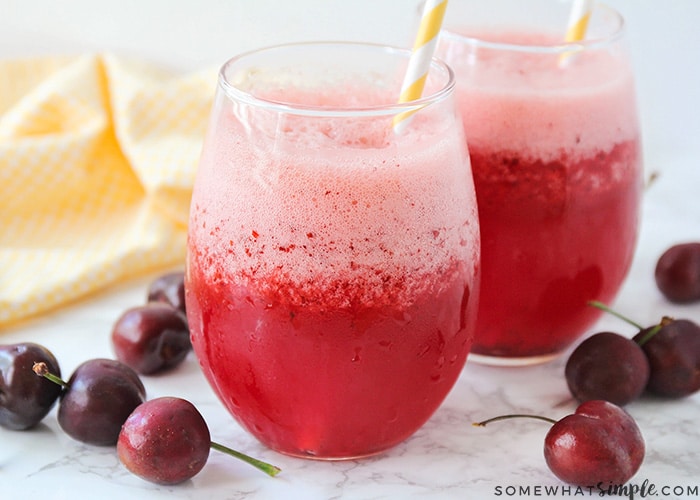 Cherry Lemonade
Nothing says "summer" like a nice, refreshing drink- and when you make it fresh and make it fruity, it's even better! This Fresh Cherry Lemonade Slush is one of my family's favorite. Not only does it taste delicious, it is also super simple to make and requires just a few simple ingredients. So bust out that blender and grab a straw- you're going to make this slush and you're going to LOVE IT!

How to Make Cherry Lemonade
Making cherry lemonade is as easy as it gets! Grab some cherries, ice and lemonade, toss them in a blender and mix well. Then, add some lemon-lime soda, and you're good to go!
You can certainly use store-bought lemonade to save some time, but we have a delicious Homemade Lemonade Recipe we think you'll LOVE!
WE HAVE A FEW LEMONADE RECIPES WE THINK YOU'LL LOVE!
Cherry Lemonade Slush Recipe
INGREDIENTS:
1 1/2 cups lemonade, homemade or store-bought
1 cup fresh cherries, pitted with stems removed
1 tsp. sugar
2 cups ice, crushed
1 cup lemon lime soda, optional
DIRECTIONS:
Combine the lemonade, cherries, sugar and ice into a blender.
Mix until desired consistency.
Add lemon lime soda (optional) just before serving.
Stir well.
VARIATION:
Try freezing your cherries for some added slush to you drink!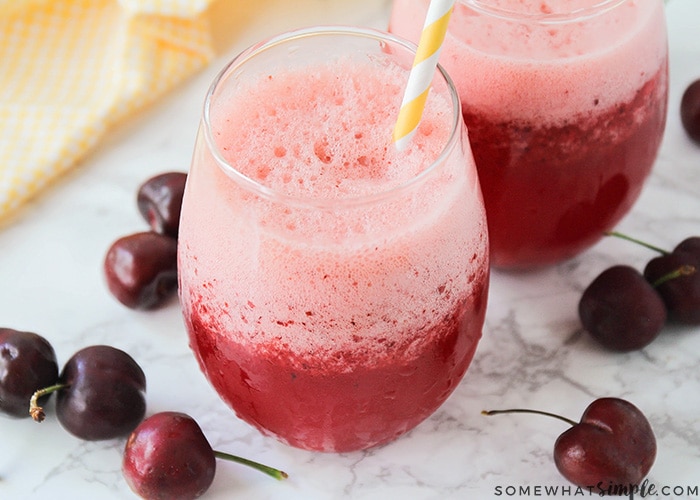 There isn't anything better than a nice, fresh, tasty fruit in the summer time… unless that fruit comes in slushy form! #AmIRight?
Do you have a favorite summer drink recipe?
Leave me a link in the comments section of this post- I am always looking for something tasty to quench my thirst!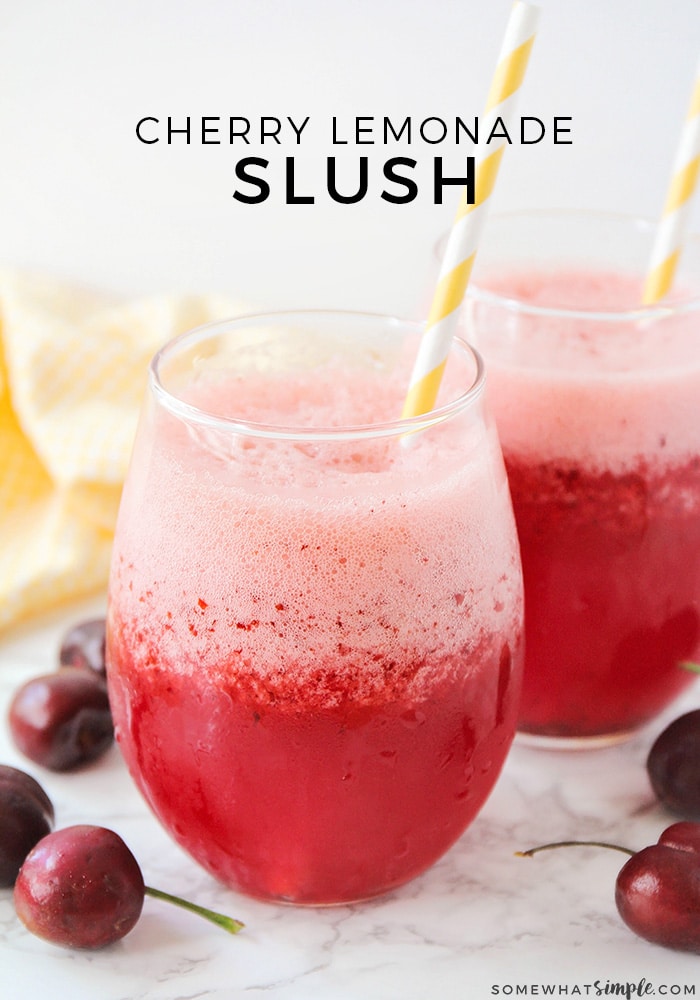 Drink up, and have the best summer ever!