This refreshing and sweet Peach Lemonade only takes ten minutes to make and is the perfect drink to get you through the hot Summer!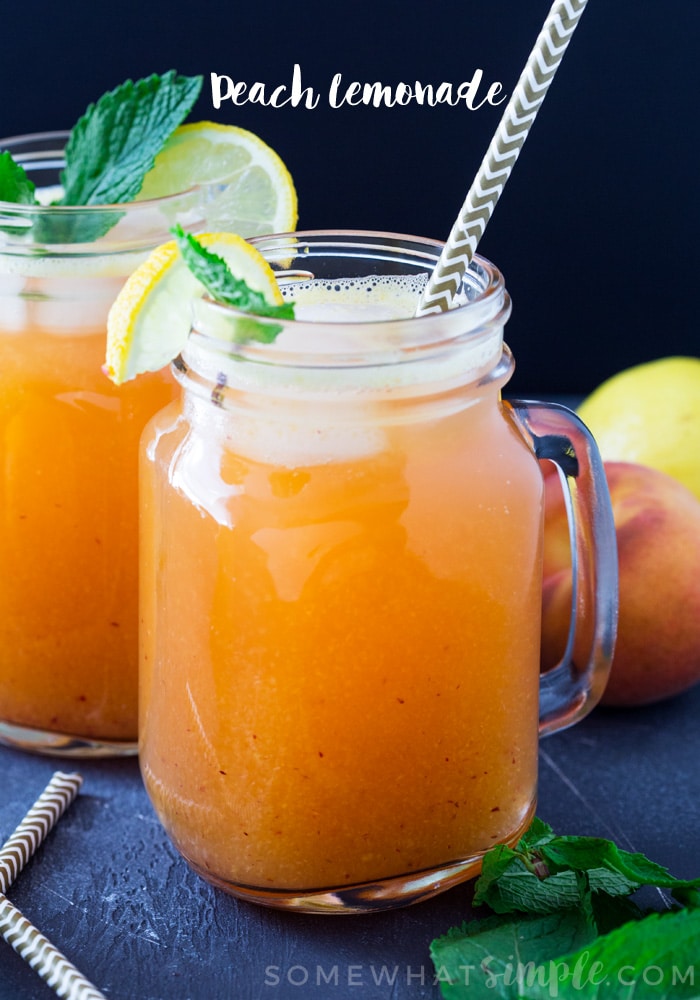 Summer is officially here! Turn off the oven and bring on allllllll the refreshing drinks!
I'm dreaming of tropical fruit and popsicles, homemade lemonade and ice cream… it all sounds so blissful right now. This Peach Lemonade is served best outside, with a good book! Place some ice cubes into a glass and then sip away on this gorgeously sweet, yet slightly tart sparkling beverage. (It might be my favorite homemade lemonade flavor combo yet!)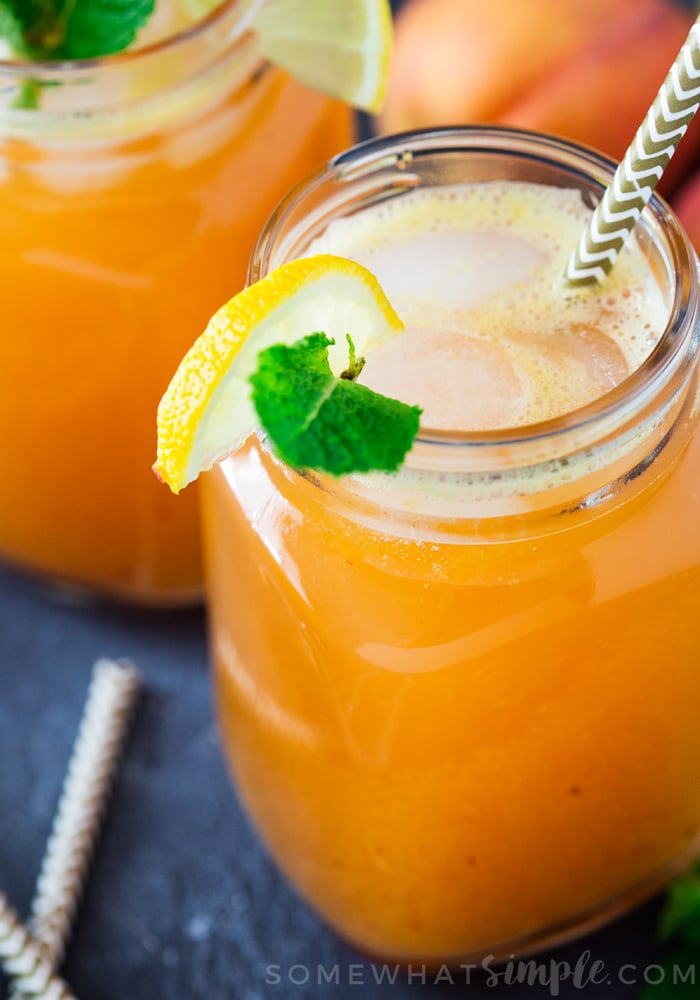 PEACH LEMONADE
Total time: 10 minutes // Serves: 6-8
PEACH LEMONADE INGREDIENTS:
1 cup (240ml) water
3/4 cup (150g) white sugar
1/4 cup (60ml) freshly squeezed lemon juice
6 peaches, de stoned and cut into chunks
4 cups (960ml) sparkling or still water
Lemon slices and mint sprigs to serve, optional
HOW TO MAKE PEACH LEMONADE:
Place 1 cup water and the sugar into a medium sized saucepan over a medium heat. Bring to a boil and stir until the sugar has completely dissolved. Leave to cool while you prep everything else.
Place lemon juice into a large jug/pitcher, then place a sieve over the top of it. Place chunks of peach (I kept the skin on for some extra fibre, you can remove it if desired) into a blender and puree until smooth. Pour the peach puree into the sieve and press through with a spoon.
Add in the sparkling or still water and then the slightly cooled sugar syrup and stir gently to combine.
Place a few ice cubes into a glass and pour yourself a glass of this glorious Peach Lemonade! Top the glass with half a slice of lemon and a sprig of mint if desired.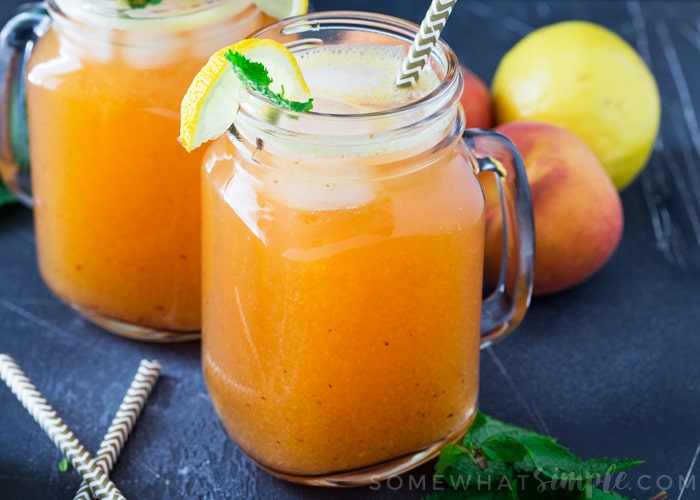 Doesn't this look delicious?
Peach Lemonade will keep covered, in the fridge for 3 days.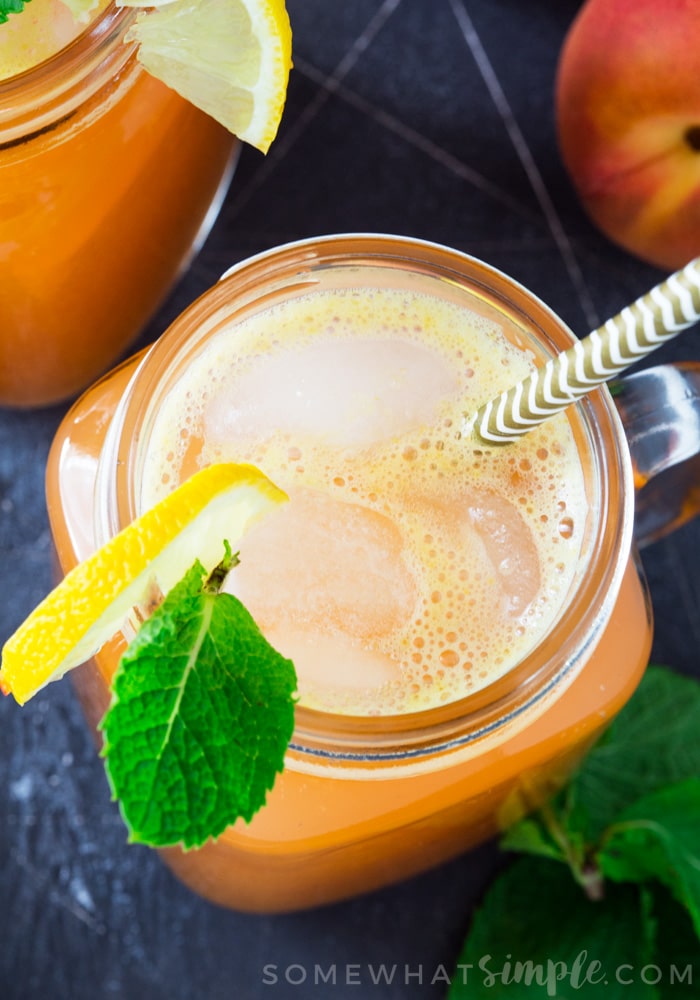 If you enjoyed this recipe, maybe you'll like these too!

Raspberry Lemonade // Strawberry Lemonade Yogurt Pops // Frosted Lemonade