These bacon-wrapped hot dogs are simple to put together but definitely have a wow-factor that regular, baconless hot dogs just don't have.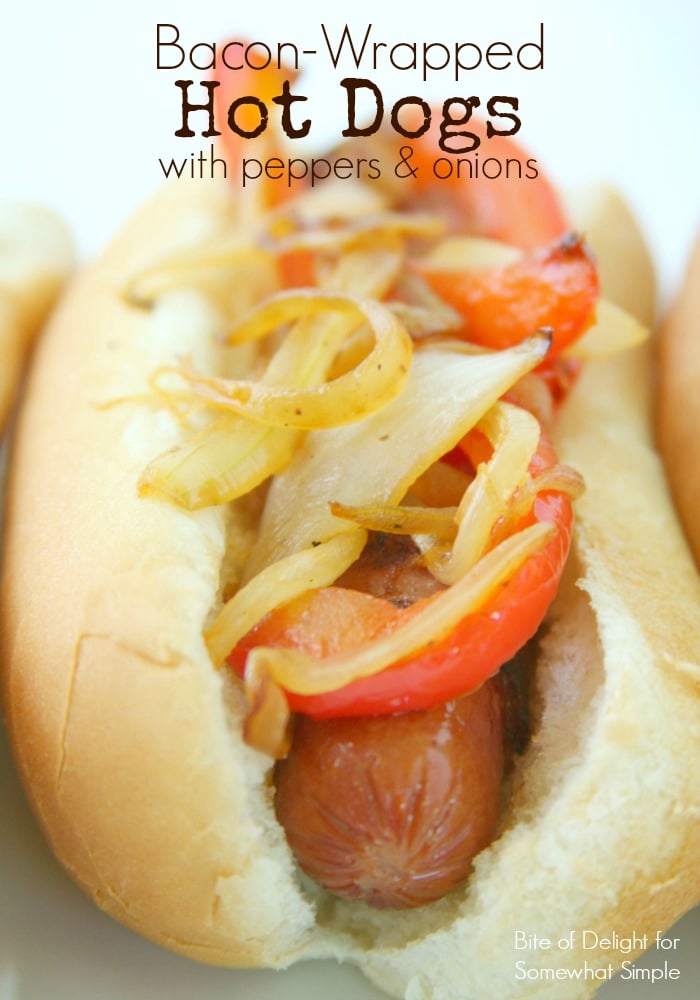 We discovered these bacon-wrapped hot dogs years ago in the shopping district of Los Angeles.  There were street vendors everywhere cooking them (plus peppers and onions) on baking sheets on their street carts.  I wish I had taken a picture!  It was really resourceful and really tasty!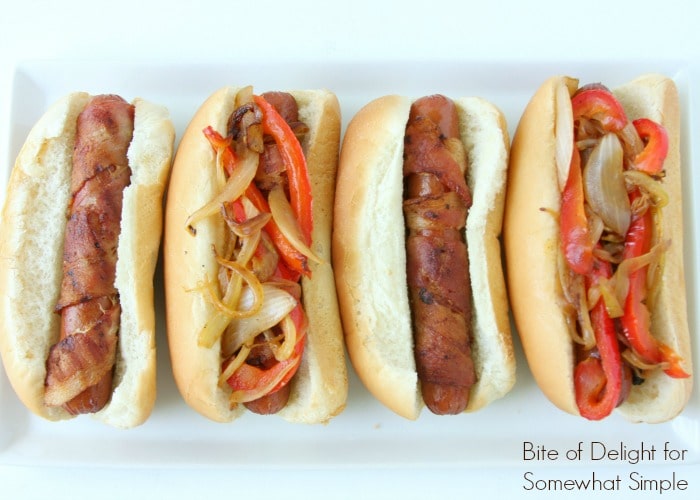 Last summer I recreated our street fare from L.A.  My dear friend from Mexico commented about how they reminded her of home, so sometimes we call them Mexican Hot Dogs.  Usually though, we just call them Bacon-Wrapped Hot Dogs!  Either way, they are simple and delicious!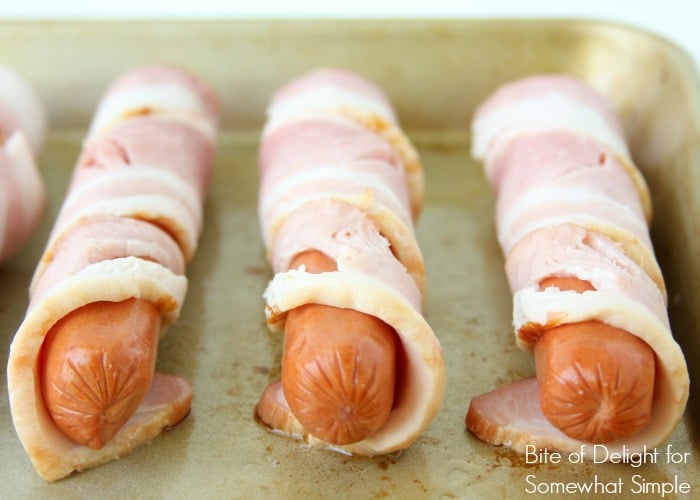 When you're wrapping your hot dogs, tuck the first end of the bacon under the first wrap-around, then place it on a pan or plate so the other end is under the hot dog, as shown above.  When you cook it, place it on the heat this same way to keep the bacon from unwrapping.  If it unwraps and won't go back, pin in with a toothpick.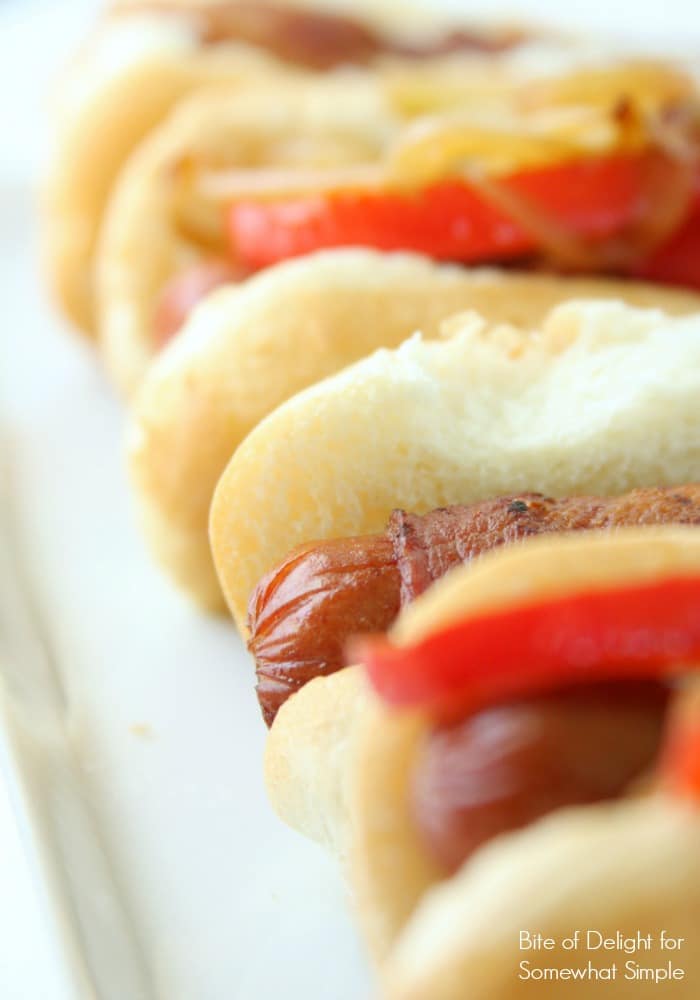 Bacon-Wrapped Hot Dogs
INGREDIENTS: 
1 package hot dogs
1 Tbsp avocado oil
8 pieces of bacon (1 per hot dog)
1 red bell pepper, sliced thin
1 yellow onion, sliced thin
salt & pepper to taste
1 package hot dog buns
desired condiments
DIRECTIONS:
Wrap one piece of bacon around one hot dog, being sure to secure the ends of the bacon, where possible.  Repeat for all hot dogs and bacon.
Warm oil over medium heat.  Sauté peppers and onions (sprinkled with salt and pepper) until browned.  Set aside in a warm place.
Cook bacon-wrapped hot dogs over medium heat until the bacon is browned & crisp, and hot dogs are cooked through.
To serve, place bacon-wrapped hot dogs in buns and top with any desired condiments.  Add the peppers and onions and enjoy!
NOTES:
I always place the hot dogs on the heat with the edges of bacon down…this will hold them in place while they cook so the bacon doesn't unwrap off of the hot dog.
If you are worried that your bacon will come unwrapped, try using a toothpick (broken in half will work) to pin the bacon to the hot dog.  Remove before serving.
I have cooked these outside on a charcoal grill, and inside on a grill pan, and in a cast iron skillet.  It has worked great all three ways.  Use your favorite cooking method.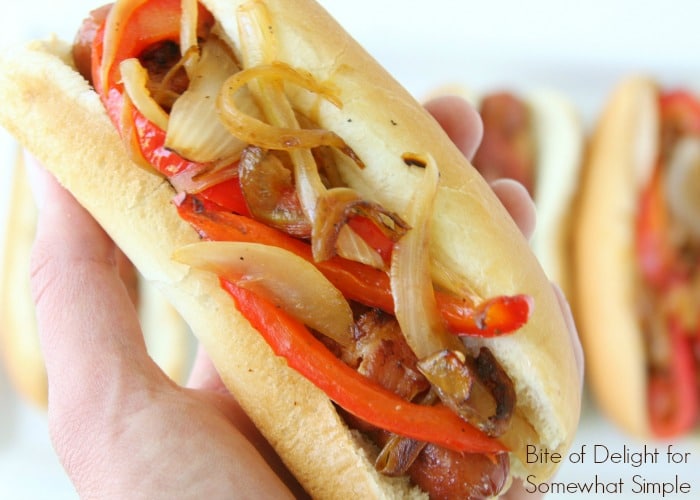 Check out Bite of Delight for more great Summer grilling recipes!