This post brought to you by Bar-S Foods. All opinions are 100% mine.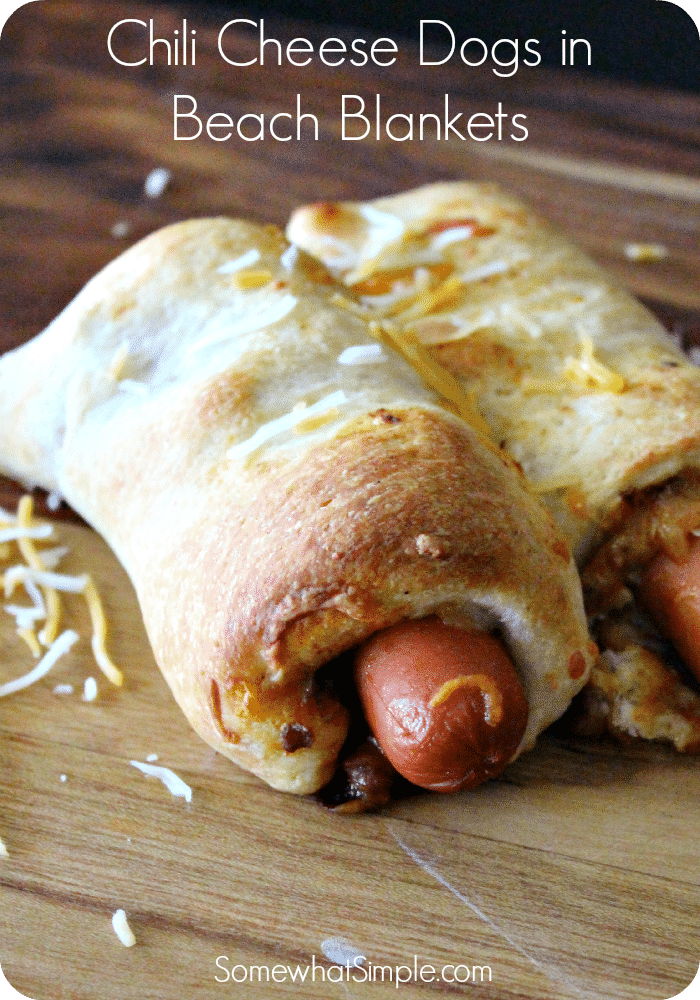 Are you looking for a fun recipe that will be PERFECT for your next get-together this summer??? These Chili Cheese Dogs in Beach Blankets are super easy to throw together and they are a crowd-pleaser! Think of them as the perfect marriage between the basic "Pigs in a Blanket Recipe" and a delicious Chili Dog. What's not to love?? We made them last week for a pool party and they were a hit!
INGREDIENTS
6 hot dogs
1 package of refrigerated pizza dough
1 can of chili
1 cup (approx.) shredded cheddar cheese
DIRECTIONS
Preheat the oven to the recommended temperature on your pizza dough. (Mine was 375 degrees.) *Some pizza dough will suggest pre-cooking the dough for a few minutes, but do not do this- you need the dough to be completely raw. Roll out your pizza dough into 1 big rectangle. Spread chili over the dough, then top with shredded cheese.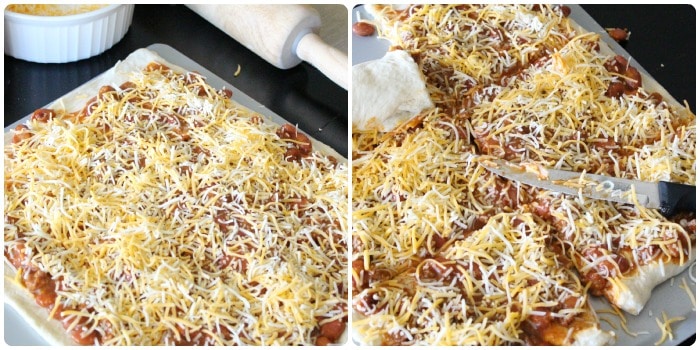 Cut your dough into 6 equal rectangles. Lay one hot dog at the edge of one rectangle and roll to the other end, securing the contents inside the dough by placing the seam-side down on a baking try. Repeat with 5 other dough rectangles. Bake for the amount of time recommended on your pizza dough packaging, or until dough is light brown and cooked through (mine was 9-11 minutes).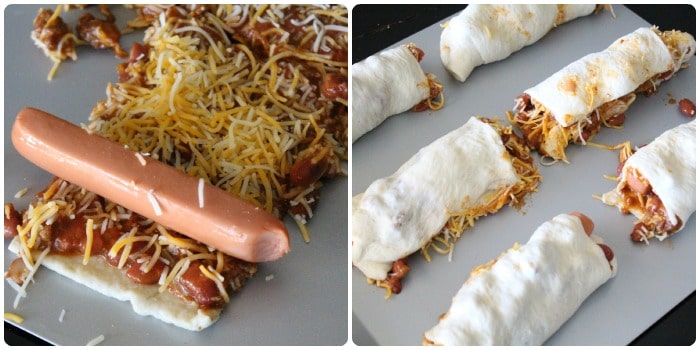 Serve and enjoy!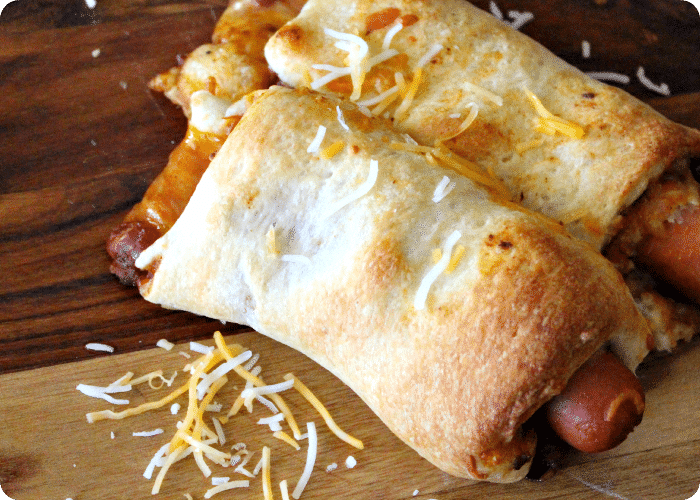 This post is in support of Bar-S and their 100 Day of Summer Sweepstakes. Bar-S is ready for some summer fun and they want to bring you along!
Bar-S is perfect for any summer occasion, whether you need a quick meal for a picnic in the park or a delicious lunch for a backyard barbecue. From bacon and lunch meats to corn dogs and the #1-selling hot dog in America, Bar-S delivers more than 120 meat products with quality and value you can trust, plus all the flavor and variety you expect.
Follow Bar-S on Facebook and grab yourself a coupon to get your party started:
Bar-S Facebook // Bar-S Coupon