My husband served an LDS mission in Santiago, Chile and one of his favorite meals he ate there were these: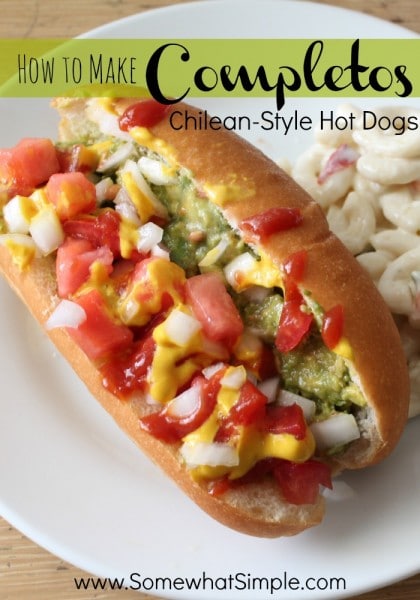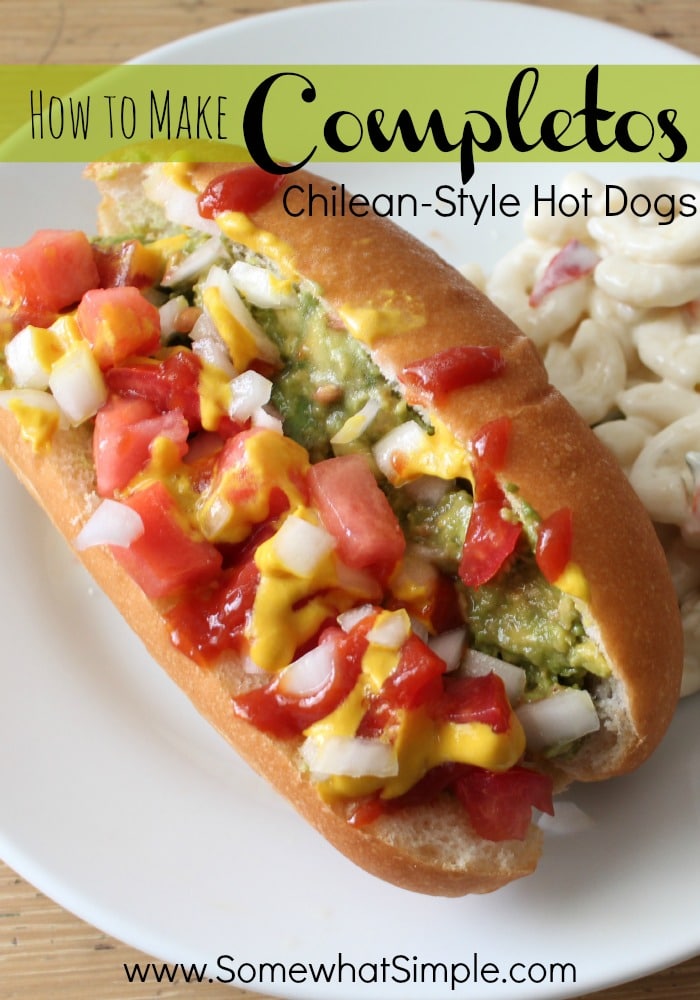 It's a hot dog (yes, there is a hot dog under there) in a fresh, soft bun topped with diced onions, tomatoes, ketchup, mustard and mashed avocado. (In Chile they even add mayonnaise to the mix, but their mayo is different than ours in the US, so we opt out of that topping here.)
We have Completos quiet often in our home because my whole family loves them and they are super easy to prepare! There is hardly something more kid-friendly than a hot dog, and not only do they love to eat them, they can help you prepare them too!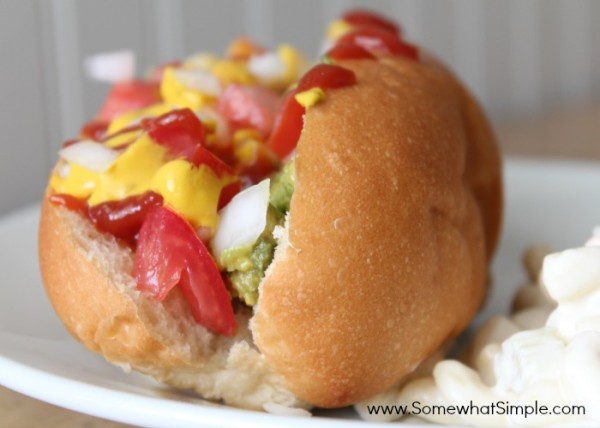 The Chilean's use big, fresh buns for their hot dogs, so I always make a quick run to the bakery section to find the buns for this meal. Big buns hold the toppings better, but you can use whichever you prefer. This meal is very customizable and my kids love to build their own creation and make sure there is everything they love and nothing they hate on their hot dog bun.
Ethan has everything on his, except the hot dog (weirdo!), Leah loves it all & Ryan only wants mustard. I add the avocado first and then top it with everything except onions, but my husband tops the diced veggies first then "seals it" with the avocado so they don't fall out. Lot's of options, so everyone is happy!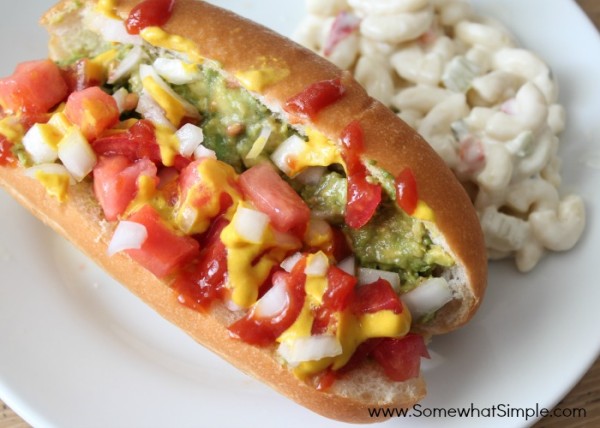 Serve it with some pasta salad or chips and enjoy!
*This post originally published on Somewhat Simple in November 2011 and was updated in August 2013.
Hack Your Routine!
FREE E-COURSE
5 Time-Saving Tips for Crazy Busy Moms