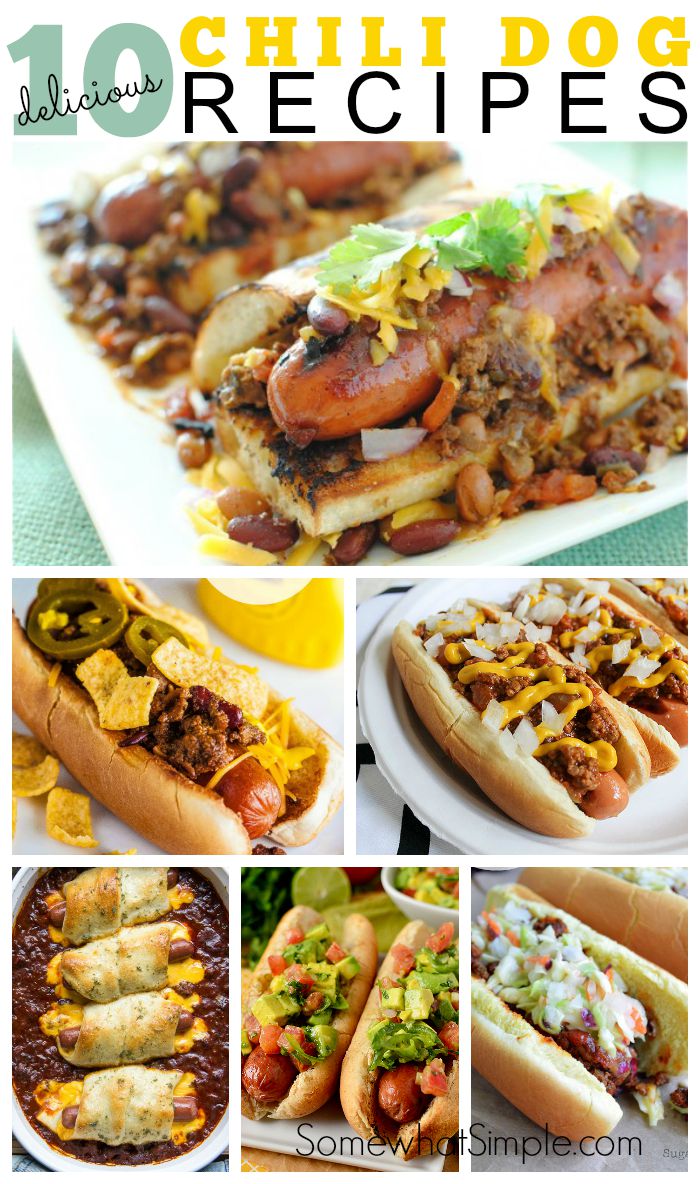 I made Chili Dogs last week and wondered why I didn't make them more often- they were soooo good! Do you remember the last time you had one? I am always trying to think of easy weeknight meals, but for some reason chili dogs seem to escape my radar. If you are looking for something to change up your dinner routine, let this post be a reminder of the chili dog's existence. Here is a list of 10 delicious chili dogs: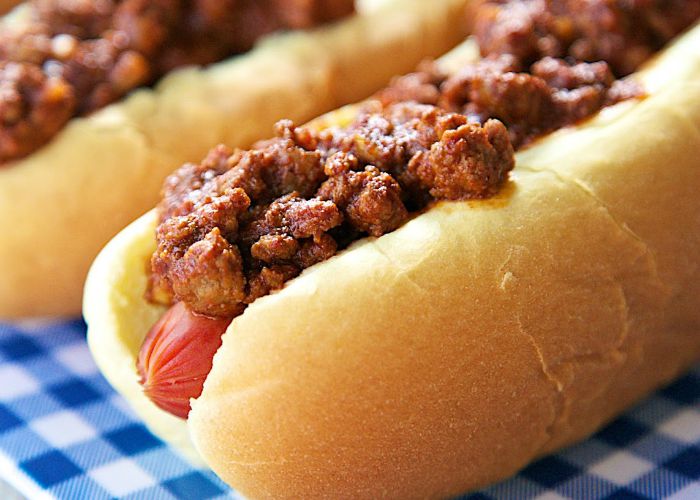 1. Dr. Pepper Chili Dogs || via Plain Chicken
The Dr. Pepper in this recipe gives the chili a little sweetness that tastes great!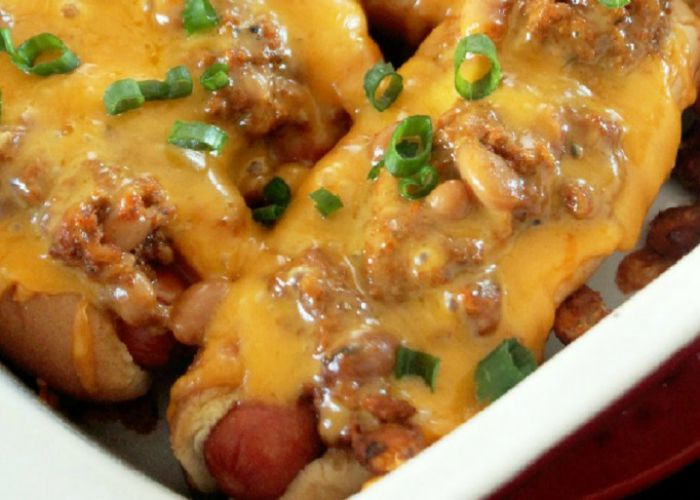 2. Baked Chili Cheese Dogs || via Creole Contessa
Tip: Butter your hot dog buns for added flavor!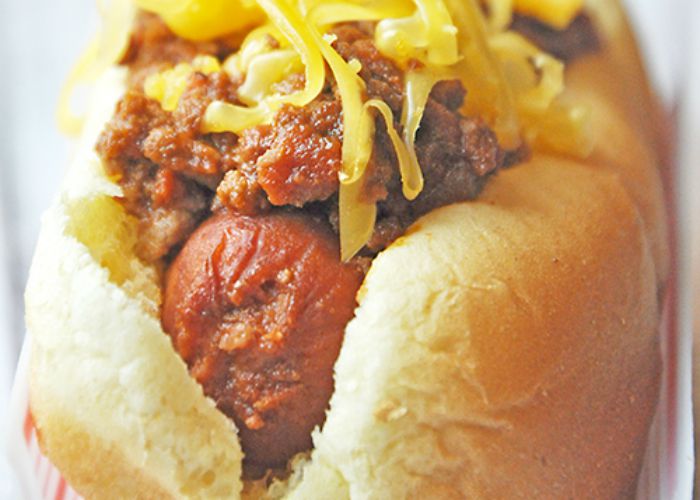 3. Crock Pot Cooney Dogs || via Recipes that Crock
This recipe is also freezer friendly too- BONUS!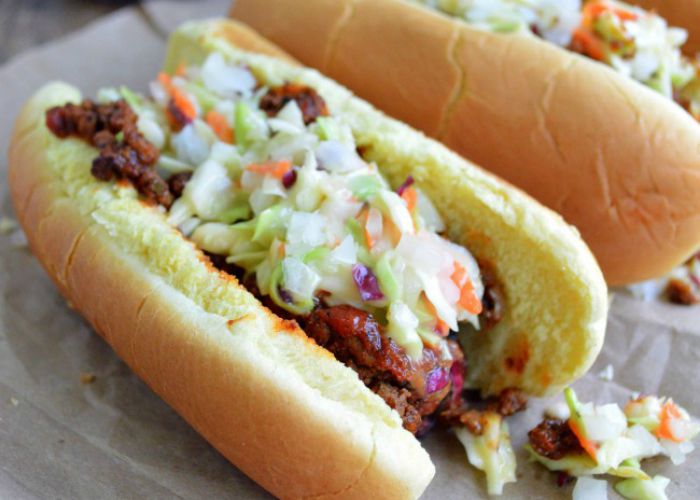 4. Carolina Style Hot Dogs || via Sugar Dish Me
Go BIG or go HOME!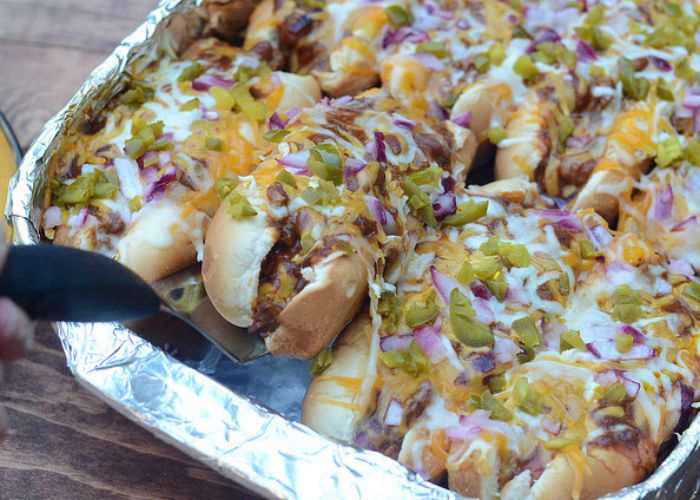 5. Loaded Chili Dogs for a Crowd || via Valerie's Kitchen
This one pan method means incredibly easy cleanup.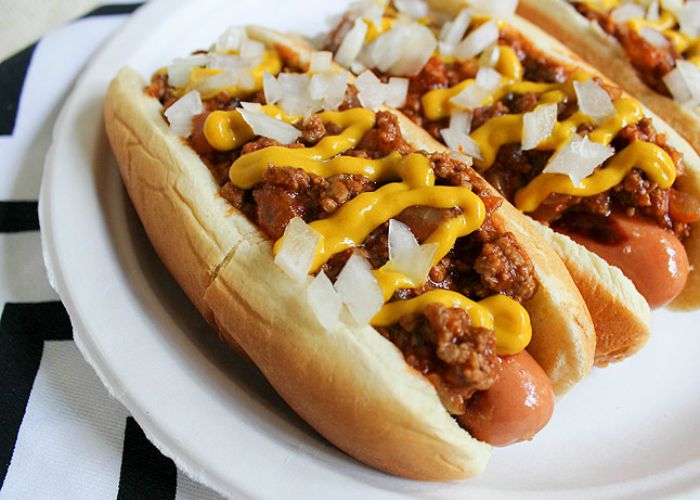 6. Detroit-Style Coney Island Hot Dogs || via From Away
A simplified version that doesn't sacrifice flavor.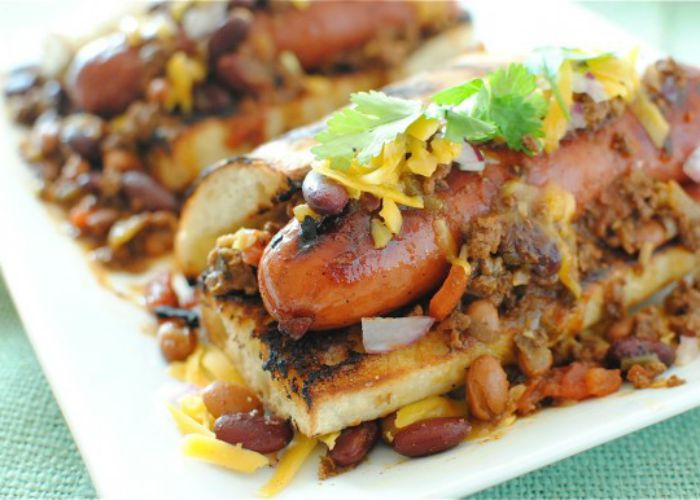 7. Gourmet Chili Dogs || via Bev Cooks
Served on artisan baguettes that are grilled to perfection.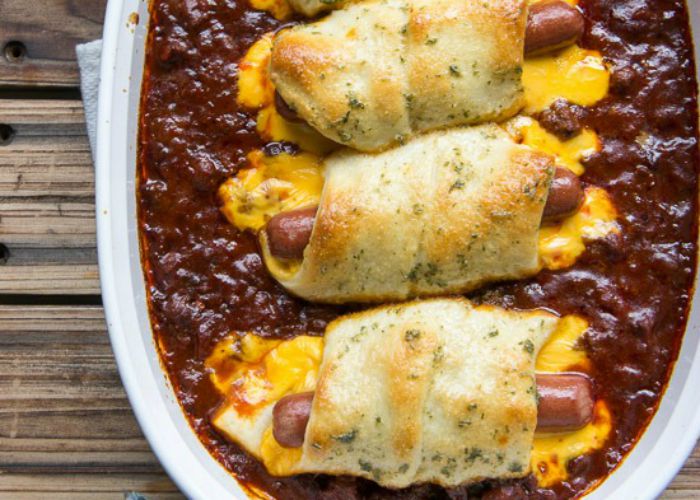 8. Chili Cheese Dog Bake || via I Wash, You Dry
Simple ingredients, delicious outcome!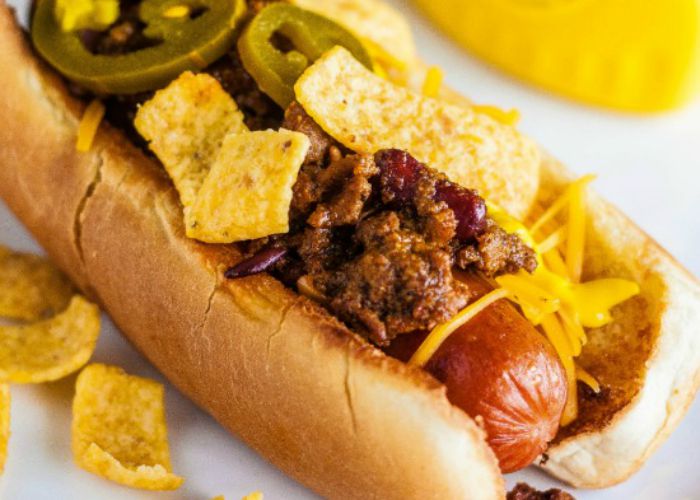 9. Texas Corn Dogs || via The Recipe Critic
This is how amazing the 'hot dogs' are in Texas!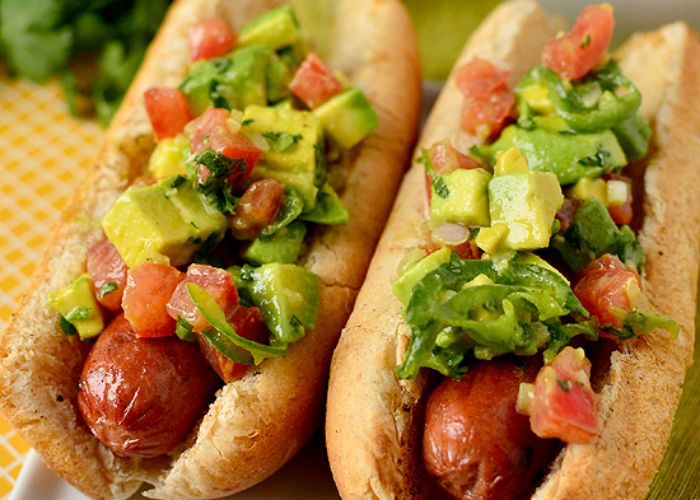 10. Chilean Style Hot Dog || via BHG
Avocado-Chili Relish on top- YUM!
ENJOY!