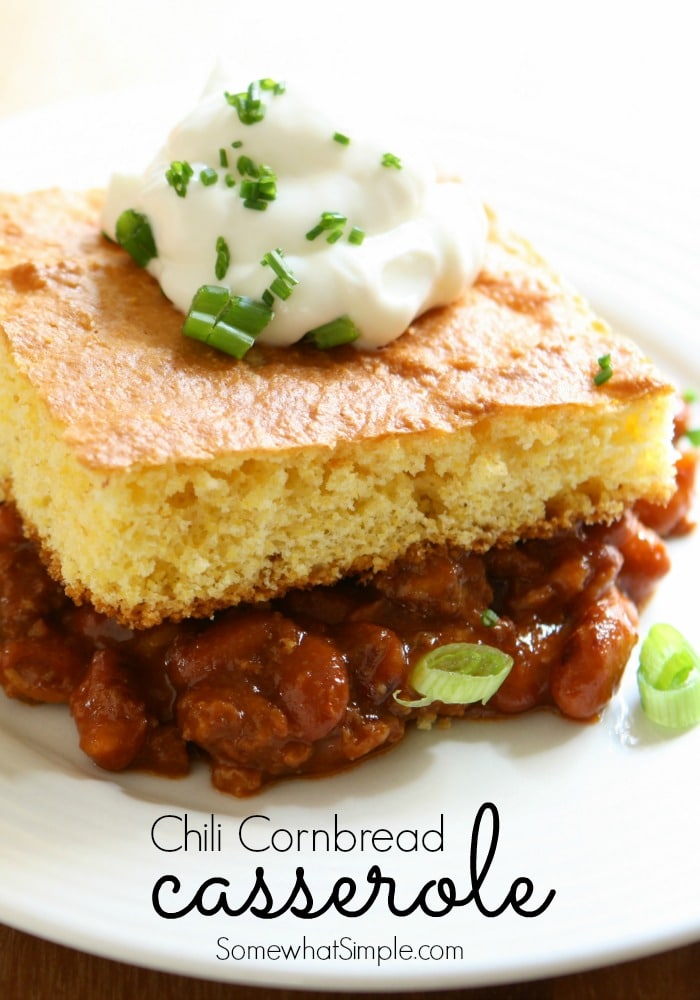 This chili cornbread casserole is the greatest combination to come together since Louis and Vuitton. This easy recipe combines two of my favorite dinner foods into one delicious casserole.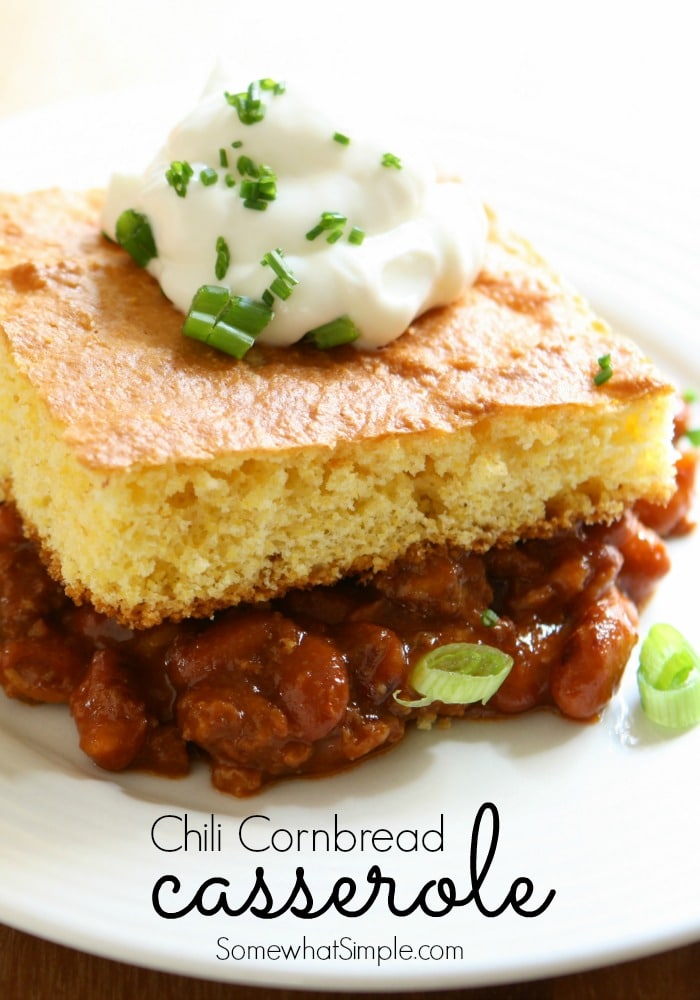 If you love the comforting taste of chili and cornbread, then you'll definitely want to add this Chili Cornbread Casserole to your menu for the week! Not only does it taste delicious, it is also super easy to prepare! We've been making a more "homemade" version of this casserole for years- it involves making your own chili, which is super tasty, but definitely takes more time. (We will include a link to the homemade chili at the end of this post if you want to try that route.) But for the rest of us where time is of the essence, here is a recipe you are sure to love!
Chili Cornbread Casserole Recipe
INGREDIENTS:
cornbread mix*
2 cans of your favorite chili
1 cup cheddar cheese
sour cream & chives, for garnish
*Use 1/2 the recipe of our favorite Sweet Cornbread Recipe HERE, or use 2 boxes of Jiffy Cornbread Mix.
DIRECTIONS:
Preheat oven to 350ºF. Spray a 13×9-inch baking dish with cooking spray.
Prepare muffin batter as directed on package, set aside.
Spread chili evenly into casserole dish.
Sprinkle with cheese.
Spoon cornbread mixture over cheese and spread evenly to cover the entire dish.
Bake for 20 min. or until toothpick inserted in center of cornbread topping comes out clean.
VARIATIONS:
Add a little "kick" by chopping up some canned chipotle peppers and adding them to the cornbread batter before baking!
To make your own chili, click HERE for a recipe we love from Kraft Foods.
Other Easy Casserole Recipes
More Delicious Dinner Ideas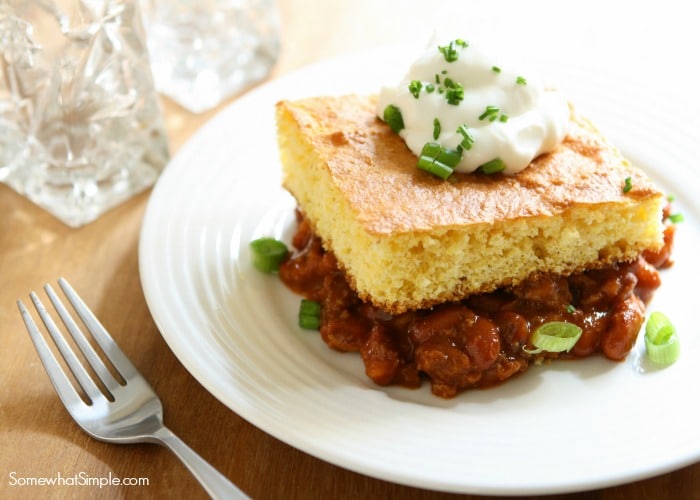 Serve & Enjoy!!!